A YOUTH CAMP trip changed everything for Kelly May. In 2010 he and his wife, Jessica, took a group of kids from Journey Church to camp in Alabama. Seeing the kids fired up for Jesus, the Mays asked the campers what could be done to keep the passion going. The young people suggested a once-a-month service geared just towards teenagers. 
Journey Church hosted the monthly service for two years to bring the vision into reality, and attendance grew. It soon became apparent that a new facility was needed.
A building was located and rented at 1910 Sharp Springs Road, Winchester. Seeing a need to reach the community a non-profit organization was created welcoming all denominations and religions. The Rain Teen Center was born.
The center wanted to offer a more consistent gathering place for middle schoolers and high schoolers, so they shifted to a weekly Wednesday program, 5:30 p.m. to 9 p.m. From 5:30 p.m. to 6 p.m. the Franklin County Prevention Coalition presents a positive action program. Then the game room is opened, and a meal follows. At 7 p.m. the gathering moves to the auditorium for Bible study or other presentations, such as their Real Life series, during which someone addicted to drugs and alcohol shares their story of recovery.
"We want to give them a variety. We give them plenty of free time, but we ask that you give us your time, for about 20 minutes, for us to share a message," said Kelly.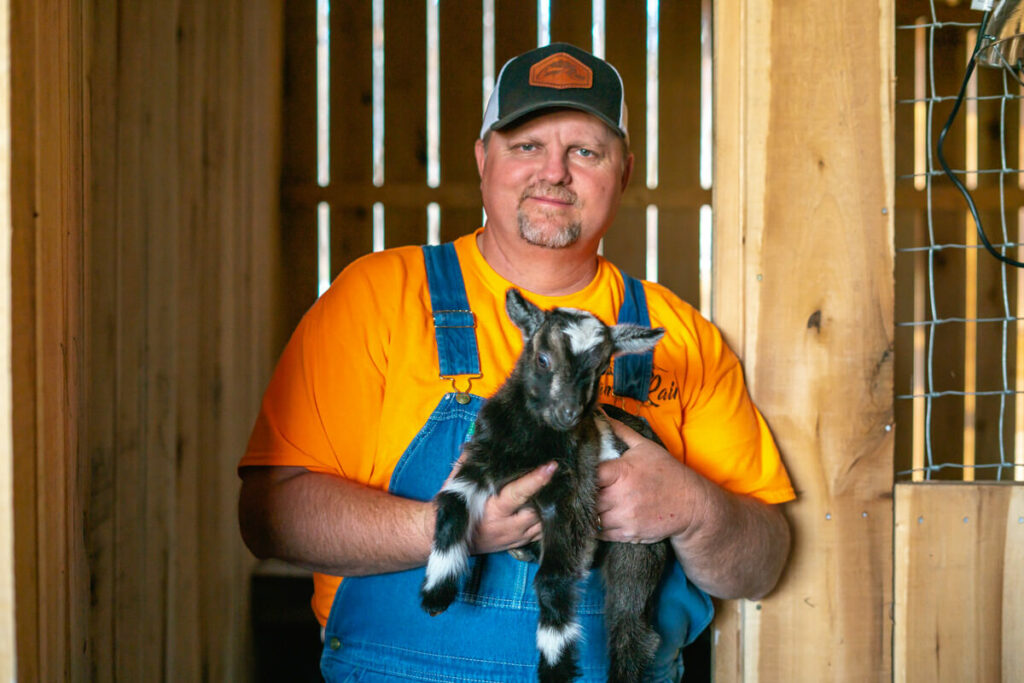 Roughly two and half years later, in 2015, the organization acquired 210 acres at the foot of Cedar Mountain and began working to build a camp. Kelly's vision was for the camp to be ready in 2016. His wife thought he was crazy. With only one old hunting cabin on the property, they added four cabins, bathrooms, roads, power, water, and a pavilion between February and June.
"In 2016 we started building, and the building hasn't ever stopped. Now we can house over 100 kids. We have eight camper cabins, five staff cabins, a pavilion, a camp store, a goat barn, and an animal farm. It's amazing how many kids have never seen or messed with a goat. And we're putting in a pond right now where we can do kayaking, canoe, paddleboats, and fishing. We have shooting facilities and hiking areas," Kelly said.
Camp Rain has two or three camps a year and partners with local organizations to host their events. People come from all over the state to utilize all that Camp Rain has to offer.
"It's just by the grace of God, and for all this to be debt-free is unheard of. It's just by sponsorships, donors, businesses, and individuals that care that our kids have no place to go. For all these people to get behind a vision for a camp that God gave me is very humbling. I'm humbled that they believe in me, and they believe in what's happening here," said Kelly.
Contact The Rain Teen Center at (931) 308-0998, or by email at therainteencenter@ gmail.com. You can also find The Rain Teen Center and Camp Rain on Facebook. -GN