In concentrated, metropolitan areas, people in need are more visible. Many people in rural communities are struggling but are less visible. Good Samaritan Ministries (GSM) of Franklin County exists to meet these needs.
Philip Johnson, president of GSM, said, "Clients have to rely on the generosity of others who have given to us, to meet their emergency food, clothing, and utility needs."
But GSM's mission is more than meeting clients' basic needs. It's offering empathy and respect, and it's rooted in dependence on the generosity of others.
"We're in the same position as our clients. We can only provide assistance out of what others have given to us. We want to ensure every client is treated with respect and dignity as a son or daughter of God," said Johnson.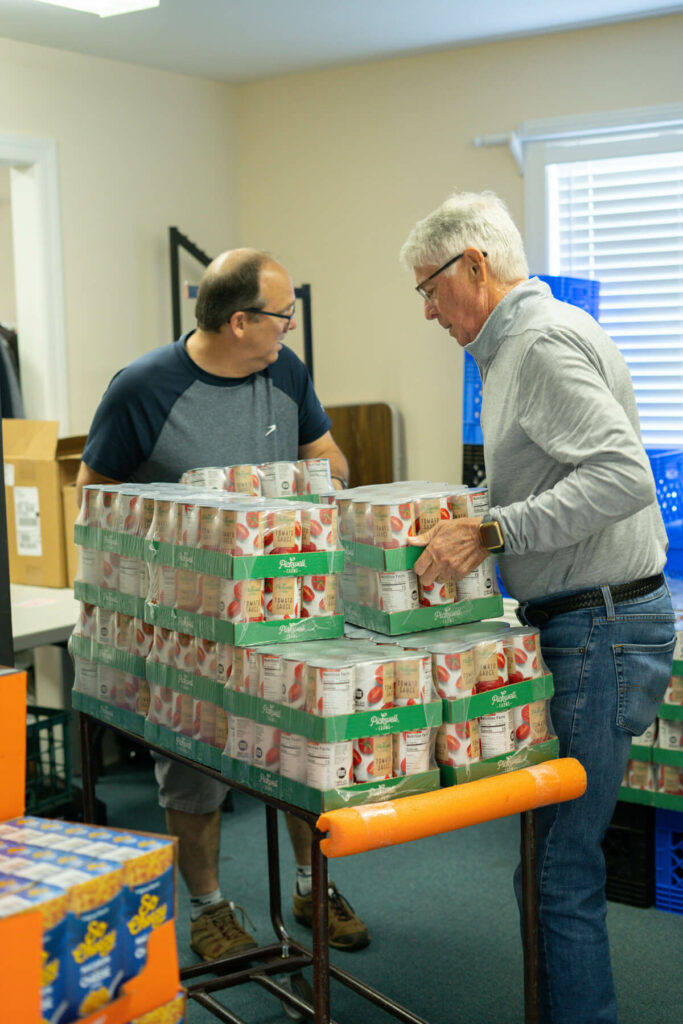 GSM was founded in 1983 as a ministry of different churches in Franklin County. The ministry provides nutritional food boxes, enough to feed a family for up to two weeks, from the donations and contributions of area churches, businesses, organizations, and individuals. Residents meeting income eligibility requirements may receive up to 12 boxes per year. Utility assistance is available once every 12 months, and clothing for men, women, and children, and small household items and utensils are available.
The ministry is staffed entirely by volunteers, and more are always needed. Ideal candidates for this position have a common characteristic. "Everyone here is sure not to judge people. People end up needing our assistance for all kinds of reasons. We don't judge their reasons, try to mentor them, or try to change their lives. We're just here to try to help them with food when they need it, clothing when they need it, and utility assistance within the limits of their eligibility, and to do that in a way that leaves them feeling respected," Johnson said.
GSM welcomes donations of canned goods, and of course financial contributions allow the ministry to offer other assistance through its program.
The rising food costs are straining more and more households, a reality that GSM sees firsthand.
Johnson said, "Last year we met 2,000 requests for food, and this year we're on pace to meet about 2,500. I think one reason for that is pandemic- related assistance, like stimulus checks and extended unemployment, has ended, so I think people who had a buffer with those systems are feeling it impact their budgets."
"Good Samaritan Ministries is one of the good news stories in Franklin County in the sense that it really is an example of the community. It's not just those of us who volunteer, reaching out to the most vulnerable and the most disadvantaged," said Johnson. "It's the community." -GN