LEGACY. A term that has many definitions. It can be one's money or assets, faith or values, or reputation. While it can mean so many things, what is important to remember about a person's legacy is that it provides guidance and inspiration for those who knew them, to live lives that positively impact their faith, homes, community, and more.
For two little boys, Landyn Statham and Levi Howard, their legacy is one that is as kind, giving, and impactful as the boys were. While their time on Earth was brief, their legacy continues to be shared by their families and bring a positive impact that has stretched farther than what their families could have ever imagined.
THE GRACE OF TRAGEDY
In December 2013, Ginger Brent and Carolyn Statham knew that this would be their last Christmas with their grandson, Landyn Statham. Diagnosed with cancer, the doctors had shared with Statham's family that the 4-year-old did not have long to live. Brent said that a family friend wanted to do something special for him. That something special turned into over 100 people showing up at her doorstep in support of Landyn.
"The community came together and brought hundreds of presents, literally hundreds of presents for Landyn and his little sister Priscilla. Hundreds of people were in our front yard in support of him," explained Brent.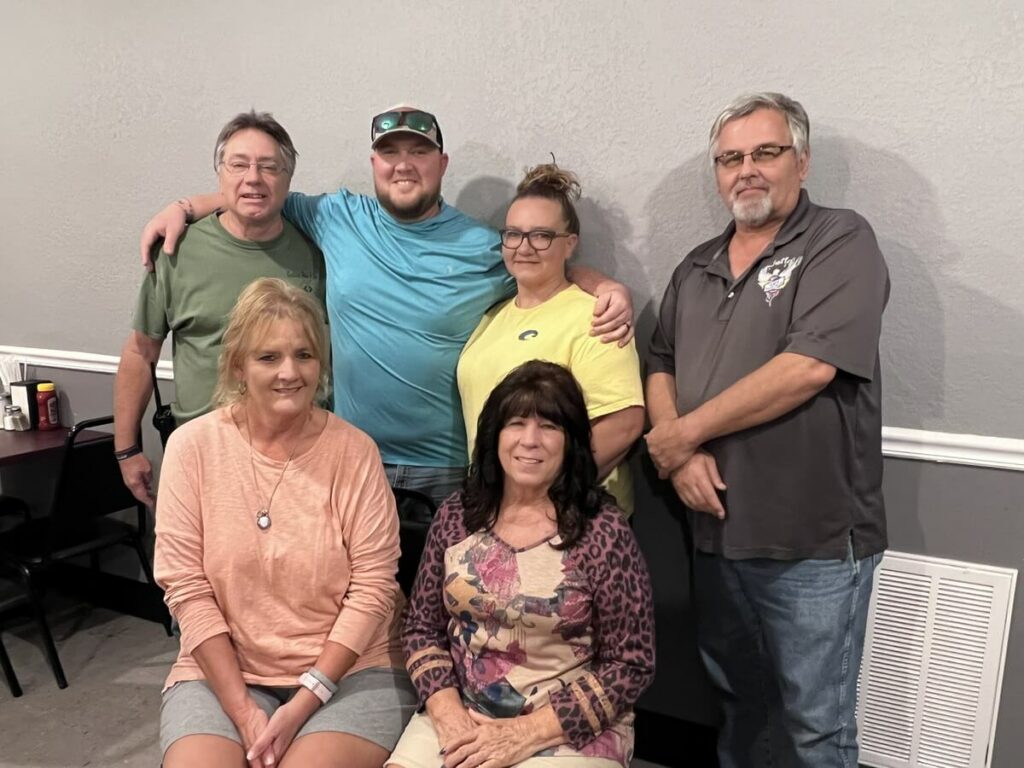 Just weeks before Landyn's passing, Howard had passed from a rare lung disease that the 5-year-old had contracted from his chemotherapy treatment. Howard was first diagnosed with cancer at just eight days old.
Following the passing of the two boys, the family was asked if they would like to come together to do something in memory of Landyn and Howard.
"In the beginning, we connected through the boys," explained Howard's mother, Andrea. "Someone had brought us together because they knew of another family who was going through cancer. While the boys never met, we connected through trying to get an occupational therapist to come to our homes. After the passing [of Landyn and Levi], Steve Macon and Jeff Pennington asked if we wanted to get together. We didn't even say a toy drive at the time. We met in a big room, and then it came together pretty rapidly. We thought — if we can do a toy drive for the community, why can't we do one for the kids in the hospital fighting cancer? We knew what it was like to be there at Christmas and unable to leave, to shop for gifts."
A LEGACY IN MOTION
Almost immediately, the plans for what would become "Christmas for Landyn and Levi" went into motion. Donation boxes and drive sites were set up at local businesses. The group hoped to collect a "few" toys to go to Vanderbilt Hospital and TC Thompson's Children's Hospital. Landyn and Levi had been patients at each of the hospitals.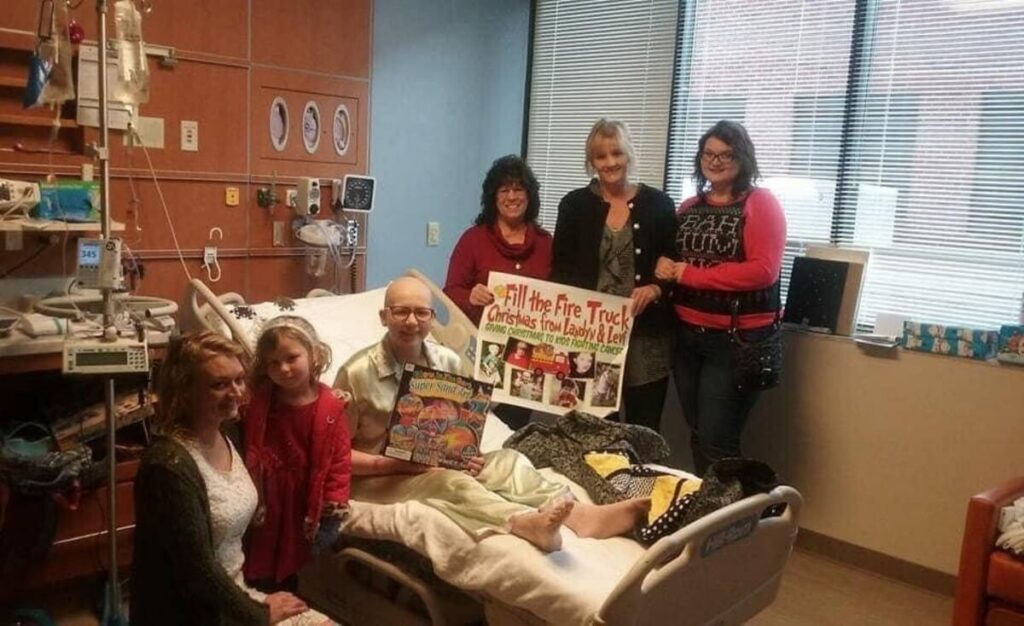 "Our first year wasn't the biggest, but it was one of the biggest drives we've had. We had between 1600-1700 toys donated and split between the two," said Daniel Howard, Levi's father.
Volunteer and current vice president of the drive's nonprofit organization Jeff Pennington said that they could see the positive impact that the drive would have from the beginning.
"Steve and I were talking, and we said, 'Do you think we can have 50 toys for each hospital?' And it just started snowballing," he said. "Just to show you the impact… The first year we went to Chattanooga, the collection center at TC Thompson was empty. They had told us that it had been a lean year for donations. We were able to fill that room up with 865 toys."
Over the past eight years, the drive has delivered over 11,000 toys for children from birth to 20 years old. They have become so big that they are now a 501(c)(3) nonprofit organization.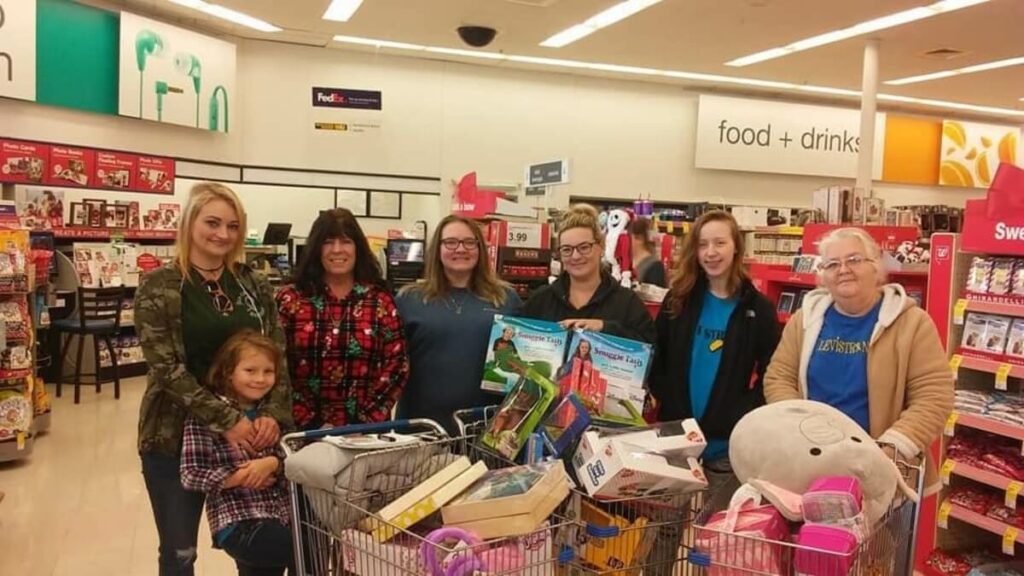 "We began to receive monetary donations and wanted to make sure that those who donated knew their money was going straight to the cause," said Daniel.
Ashley Zani, a child-life specialist with Erlanger, said that the donations help to make Christmas brighter for children who are fighting cancer.
"Christmas from Landyn and Levi impacts not just the Winchester community but [also] the communities of Chattanooga and Nashville," she said. "These generous gifts are donated to appreciative child-life programs. Child-life specialists make the hospital more normal and less scary for children. These donations help us do our job and allow us to give children and families a holiday in the hospital when they are unable to be at home with their families. These donations brighten holidays for children and families, and the donations are so large that we are able to use them for months to come, in our playrooms and at bedside with children in the hospital.
GRATEFUL HEARTS
For Andrea, she stated that the community support has been phenomenal.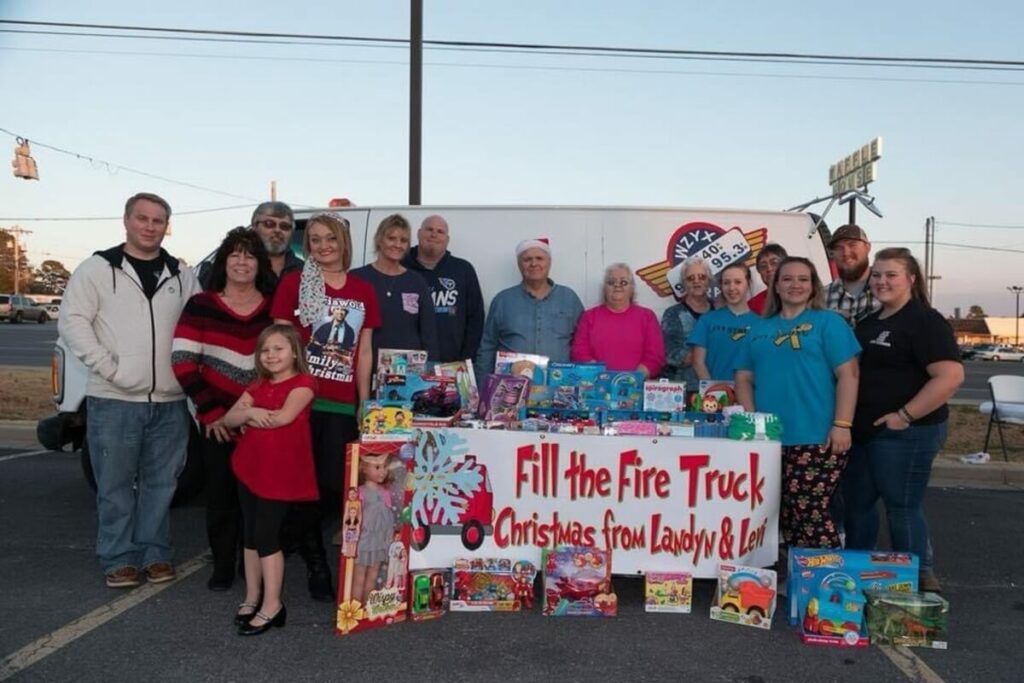 "I think from the beginning we've all been backed by an amazing community," she stated. "Of course, none of it would be possible without Landyn and Levi, but it would not be possible without our community either. Our community, in general, is an amazing source all the way around."
As the group gets ready for its ninth year, they have made the collective decision that this will be the last for the toy drive. In a statement made on the drive's Facebook page, the group has decided to conclude the drive, but they are thankful for the community's support.
"It is with full heartfelt love and appreciation to you all to say how thankful we. are to each person and organization who has donated a gift, their time, and their song to give thousands of toys to the bravest kids ever at Vanderbilt and Erlanger Children's Hospitals."
For its final toy drive, Andrea said that she hopes this will be the biggest one yet and invites the community to remember her son and Landyn by giving back to those who are in need. GN