SETTING ATOP a hill just off Lynchburg Highway in Winchester is a white beacon of history. Surrounding it is the changing times with new construction, a bustling highway, and electrical lines. But Magnolia Hill Manor stands tall amongst it all. The home appears regal and stately as the day she was built back in 1859.
Since the home's construction, it has lived many different lives. It served as a primary residence until the Civil War, when it then acted as a hospital for Union and Confederate forces. It then returned to its original purpose as a residential home to several prominent Franklin County businessmen. The home also served as a local boarding house for a time. The home had been vacant for years and needed someone to love it as much as its previous residents had.
Almost in what would seem the nick of time would be the arrival of Robin McGinnis. A lover of history, especially of antebellum homes, McGinnis would fall in love with the house upon first sight and become dedicated to seeing it restored to its original glory
A LOVE OF HISTORY
Since childhood, McGinnis has loved the past. Thanks to her parents, they made trips to historic homes around the country, where McGinnis found herself fascinated with the history.
"My mother and father were very much into history," she explained. "I have been to every historic plantation home and colonial village. I've been to Plimoth Plantation, Strawberry Bank—you name it, I've been there. I am passionate about history and love learning about people and their unique stories. I feel those stories can influence our lives as well."
McGinnis had dreamed longingly of years of owning an antebellum home. That dream would come true upon spotting the house while hunting in Winchester. When she was made aware that the home was for sale, she wasted no time in purchasing the home. She then delved into learning the home's history and embarking on a journey to return to its original state.
"I knew from the moment I saw this home that I loved it. I could see its potential," she said.
Since taking ownership of the homes, she has worked tirelessly to transform the house back to its 19th-century roots. She has meticulously gone through old documents, sought expert recommendations, and spoken to locals about the place.
From day one, she has felt the importance of honoring those who have lived in the home.
"They went through so much and with such dignity," she said. "I just am so proud of the people that lived here. Each family that lived here made such a huge difference in this town. I think that they should be honored."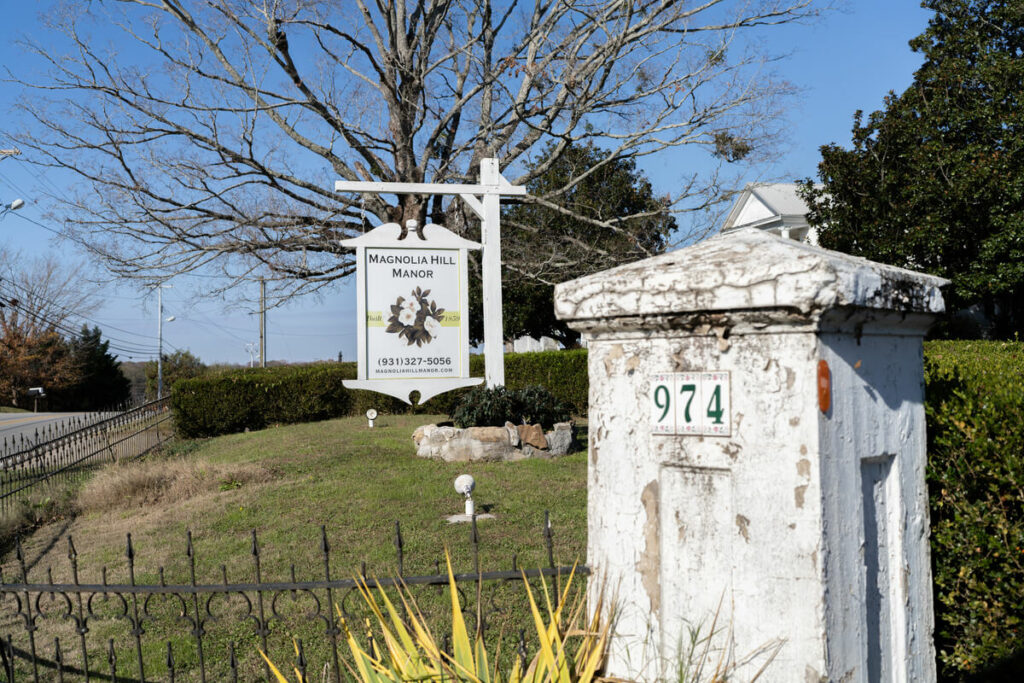 SHARING THE HISTORY AND KEEPING IT ALIVE
Today, the home hosts several events that welcome the public. Each event is held, offering each guest a truly unique experience.
"Renovations have been made, allowing the manor to host weddings, rehearsal dinners, special events, fine dining, and exceptional holiday events, with a portion of the profits going toward upkeep and historical renovations," explained McGinnis. "As an event planner and coordinator, I work to create an exceptional experience for each client. My business slogan is 'we create, you celebrate,' because we are known for amazing decorations and thinking outside of the box for a truly unique experience."
McGinnis said she enjoys sharing her beloved home with the community.
"I enjoy sharing this home with the community that loves it as much as I do to make this a place where people of all ages gather to revere the past and celebrate the special times in their own lives," she said.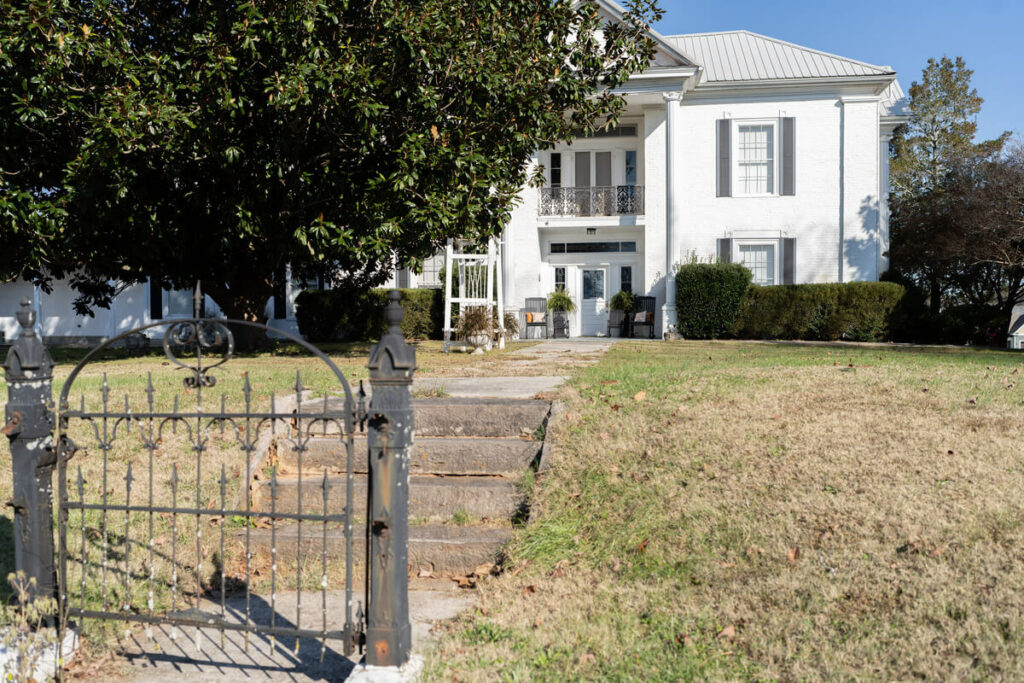 McGinnis plans to renovate the home to return it to its original state. She also plans to add a 19th-century ballroom for events that will welcome the community.
"In the next 10 years, I hope the main house transforms into a historic home for tours, luncheons, and special dinners," she explained. "I want to keep the history alive. I feel we are losing too many of our older and historic homes and the way of life back then. I would like to see the newer part turned into an 1889 ballroom and have the upstairs for bridal showers and teas. I want people from all over to be able to visit an old Southern home."
She also hopes that the home and its rich history continue to live on, and people will remember her for helping that history to stay alive.
"I want people to be able to see this beautiful antebellum home and remember all the laughter and joy they had when they were here," she said. "And to remember the person that helped them create those memories, a lady named Robin McGinnis who kept the history alive." GN