JEFF EBNER was riding his motorcycle on a hot Florida day when he stopped at a stoplight and noticed his shoe was stuck to the road.
"I checked my shoe thinking I had stepped on a piece of chewing gum," he said.
But what he thought was gum was actually the asphalt under him melting under the Florida sun. He decided then that it was time for a move. He and his wife Laurie Geisen took a trip north, and while riding his motorcycle through the hills and mountains of Tennessee, Ebner told his wife, "I could live here."
"I could breathe here," Geisen said, reminiscing about how she fell in love with the state of Tennessee on that trip.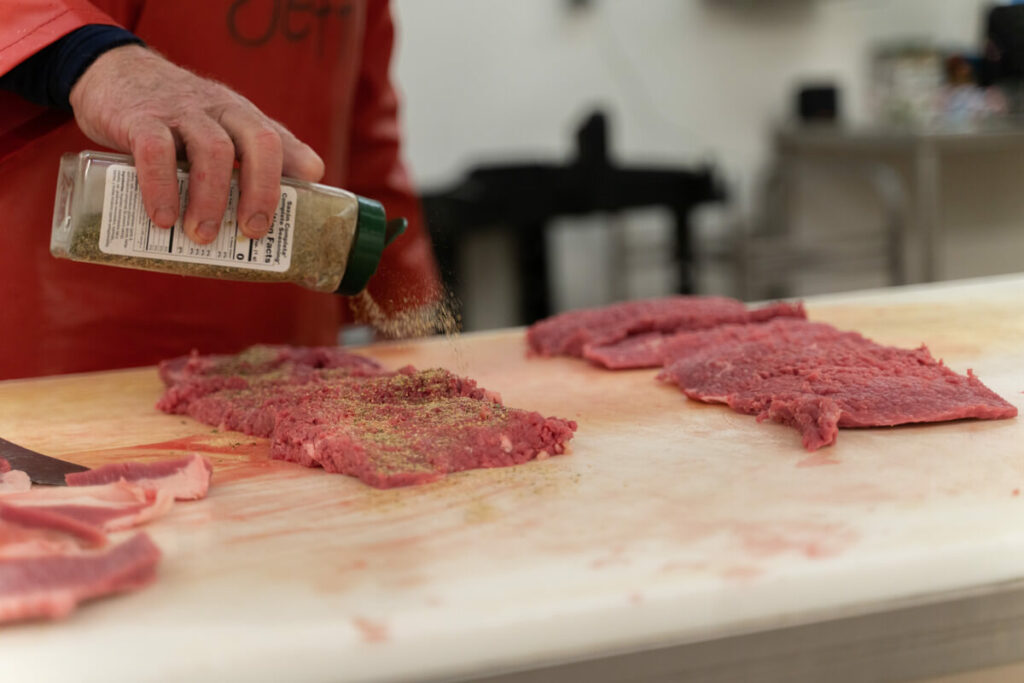 After returning to Florida, the pair brought out a map, focused on the region between Nashville and Chattanooga, and threw a dart. It landed near Winchester.
"People now will tell us, 'you couldn't have picked a better place,' but I think it picked us," Laurie said. "We couldn't be happier. We love this area."
The couple spent six months making their new home their own, but after completing several updates to the house, Ebner grew restless.
"I need to wake up and have a destination," he said. "I need to have a purpose, and I have the need to help others. I wanted to work."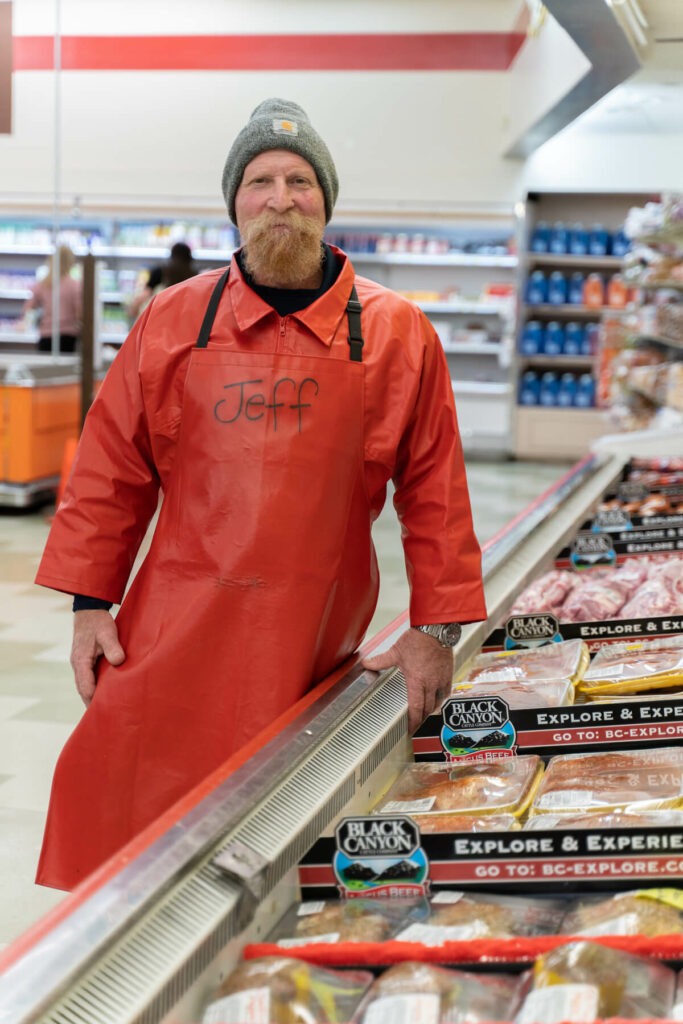 Ebner grew up in New York City and was getting into trouble as a young boy. His father owned a meat store with a 12-foot service case and a freezer section. His parents felt Jeff would benefit from working at the meat market instead of running the streets of Manhattan.
First it was just cleaning around the shop, but by the time he was 15 years old he was breaking down sides of beef and cutting them into steaks and roasts. On Saturdays, his father would take him to the meat market's kill floor where Ebner learned to skin, gut, and debone steers, pigs, and lambs.
"I'm breaking down whole carcasses of meat and making steaks and roasts," he said. "It's a lot of physical work which I've always liked anyway."
While he learned how to process and cut meat from his dad and other skilled butchers in several New York City meat markets, his real expertise is customer service. A skill he learned from his mother.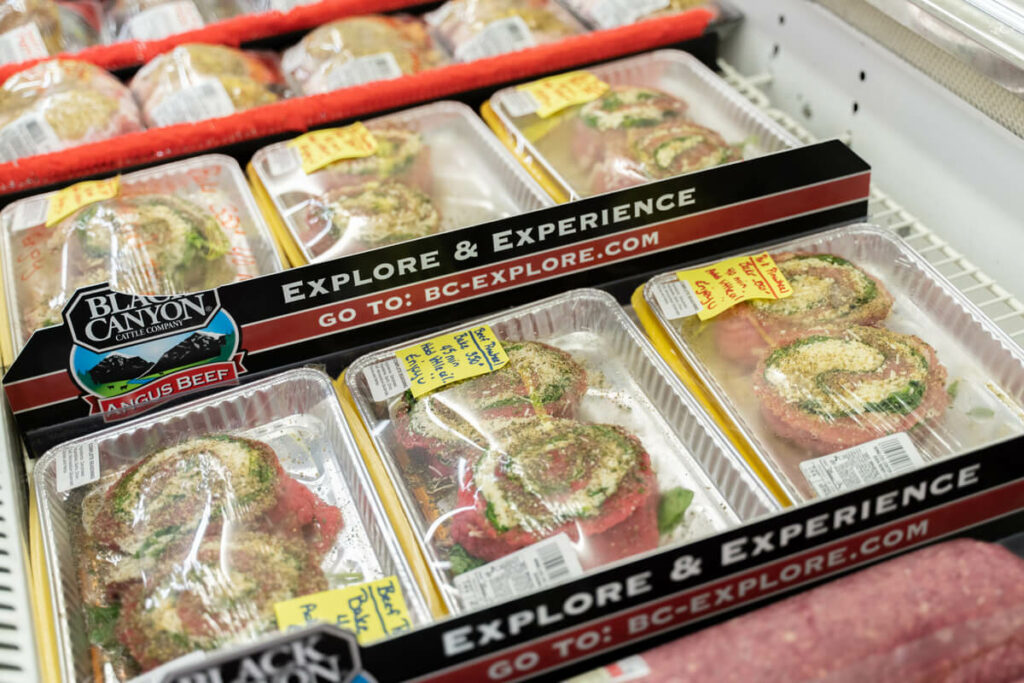 "My mother taught me to treat people like you want to be treated, always be nice to everyone, and try to spread sunshine and happiness," he said.
In 1978, Ebner moved down to Florida and built a successful career as a meat trainer and meat manager at Publix Supermarket for nearly 40 years. Now, in the quiet town of Decherd, he needed an outlet for his work ethic and tireless positivity.
"When I wake up in the morning and my feet hit the ground, the rest of the day is so easy for me," he said. "The thought of making a difference in just one life making someone smile excites me."
He found work at Mac's Slaughtering & Processing in Winchester, but it wasn't long before Decherd's United Grocery Outlet (UGO) heard of Ebner's unparalleled workmanship. Since February, Ebner has helped transform UGO's meat market. A once run-down meat case with a subpar selection of basic cuts now houses a sparkling case of specialty products and quality meats expertly crafted by an NYC-made butcher – one who is always there to greet customers with a smile.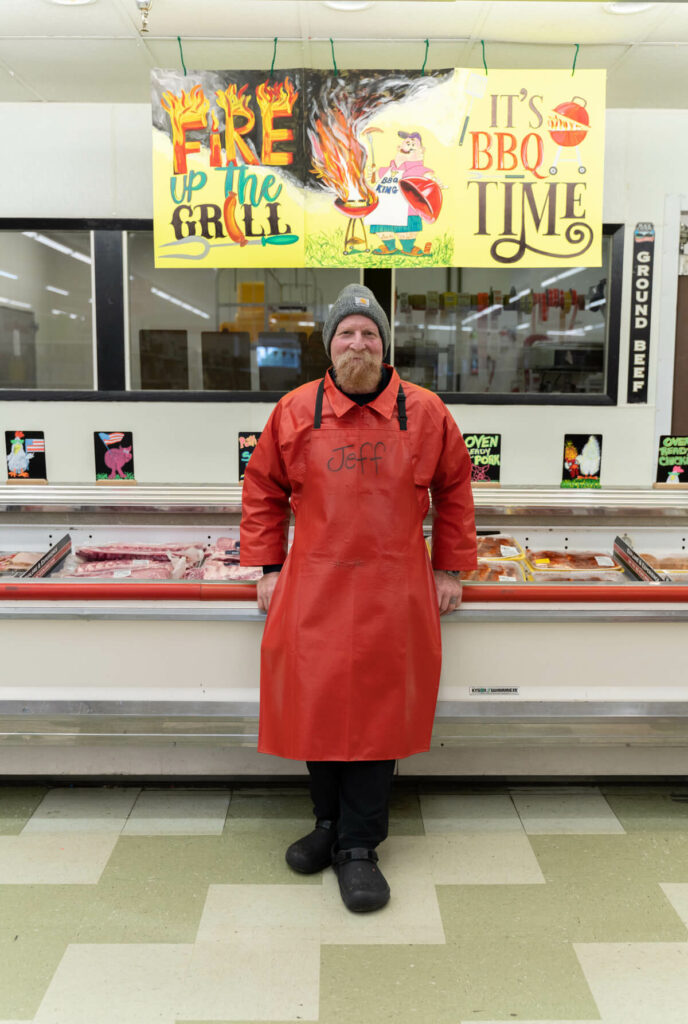 "Jeff is a ray of sunshine, and people go into the market to visit him," Geisen said.
Geisen is an artist and began painting attention- grabbing signs for Ebner's market. They are colorful and bold to match the man behind the counter.
"It's nothing like you've ever seen," Ebner said. "There's not a store anywhere with signs like this. The brightness and happiness… it makes it so unique."
Ebner's work is an art form on its own.
"Jeff knows how to cut every type of meat," she said. "It's a dying art, and it's incredible to watch him… but the people are what motivates him."
Ebner offers pork pinwheels with spinach and cheese, chicken cordon bleu, stuffed peppers, beef pinwheels with mozzarella and Swiss cheese, and more. He prepares seasoned chicken and pork dishes that are ready to cook, and his specialty items have cooking directions right on the package.
"So if the customer is buying something I prepared, I know they are going to be pleased," he said.
His customers frequently ask what to prepare for dinner or how their meat should be cooked.
"When you're walking through a typical grocery store, very rarely will employees say hello to you," Ebner said. "You're throwing food into your cart and figuring out meals the best you can. When a customer comes to my store, someone is there to greet you and help with meal suggestions and preparations."
In his time at UGO, Ebner has amassed a growing base of happy customers. Parents will bring their children in to say hello and watch Ebner work through the window. Regular customers will come to visit, get a hug from the local butcher, and chat about their day.
"At United Grocery Outlet, we take care of the customer by building relationships and trust, by building community and serving," Ebner said.
And it pays off. He has watched UGO's business significantly increase. He said he enjoys watching the numbers rise, but that's not the primary reason he's there.
"This is my art; I can cut a piece of meat and turn it into something beautiful and nourishing, and I love that," he said. "But the thing that excites me more than anything is the customer's appreciation of my art. Their excitement is my reward." GN