IT'S THE early 1900s. You and your family are heading into town to shop for essentials like groceries. Everyone piles into the carriage, and you make the trek into town. Once you arrive, there is one last thing to do before you can make your way onto the square. You must find a place to park your horses.
For those who have long-since known automobiles as a mode of transportation, a "parking space" or garage of sorts for horses might seem foreign and even hard to imagine. But believe it or not, such was known as a livery. During the 18th and 19th centuries and into the early 20th century, a livery stable was an important and necessary institution in every city and town. The term "livery stable" dates from the 15th century and describes a provender for horses who looks after their care, feeding, and stabling for pay.
Before the age of automobiles, there was an entirely different way of getting around. Horses, carriages, wagons, and stages were the primary means of transportation for local use in towns and cities without a railroad line. One could rent a horse to visit friends or relatives, rent a small buggy and horse for a ride in the country with that special someone, pay for a large wagon and team of horses to transport farm produce to market, or fetch that used piano sold at the estate sale on the other side of town.
Livery stables often also sold hay, feed, and wood, as these items depended on their delivery services and were usually located close to hotels and inns for patrons' convenience.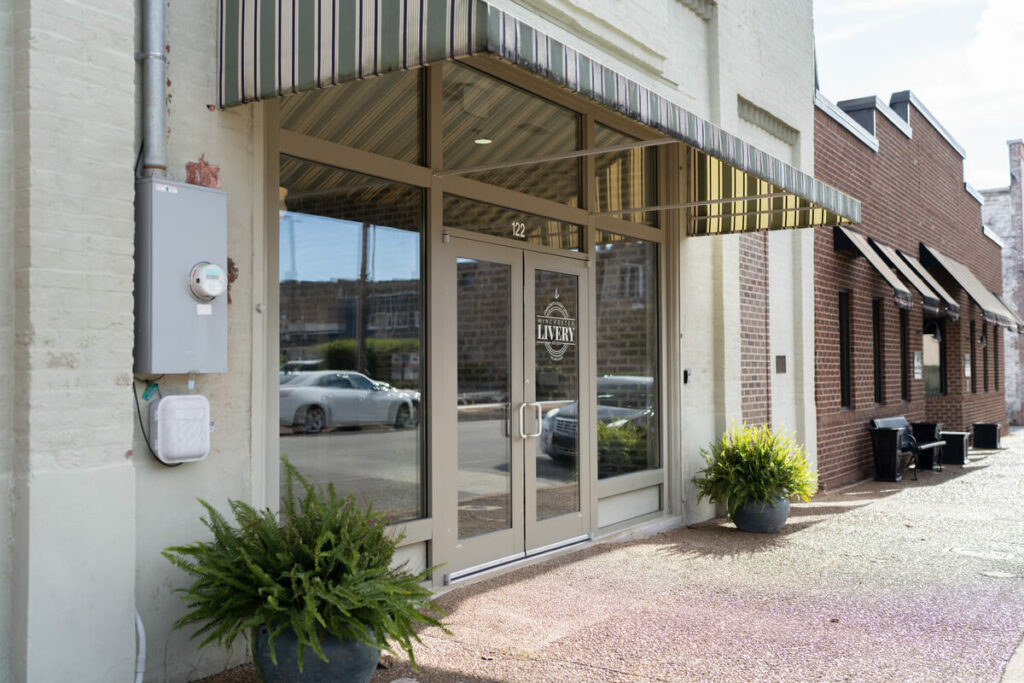 Around 1894, Winchester had a livery stable of its own. Located just off the town square, the livery played an integral part in helping folks get around and housing horses until they were needed.
However, the change of the times would see the livery close down and change hands over the years. The livery would become a freight depot, feed store, and finally, a dry cleaner. Eventually abandoned, the building seemed destined to meet a fate of destruction. However, some still believed in the building and saw its hidden potential.
Former Winchester City Council member Bill Cowan was one of these individuals. Cowan has been instrumental in advocating for the building and recognizing it as the valuable community event space it is today.
According to Cowan, at one time, the livery was the "ugliest building in town," but there was something about it that he loved—something that led him to advocate for it. It led him to dig through decades and layers of dust and dirt and dig out what is now considered one of the most handsome buildings in the city—so attractive that it is now a well-known event space where weddings, parties, reunions, and more take place.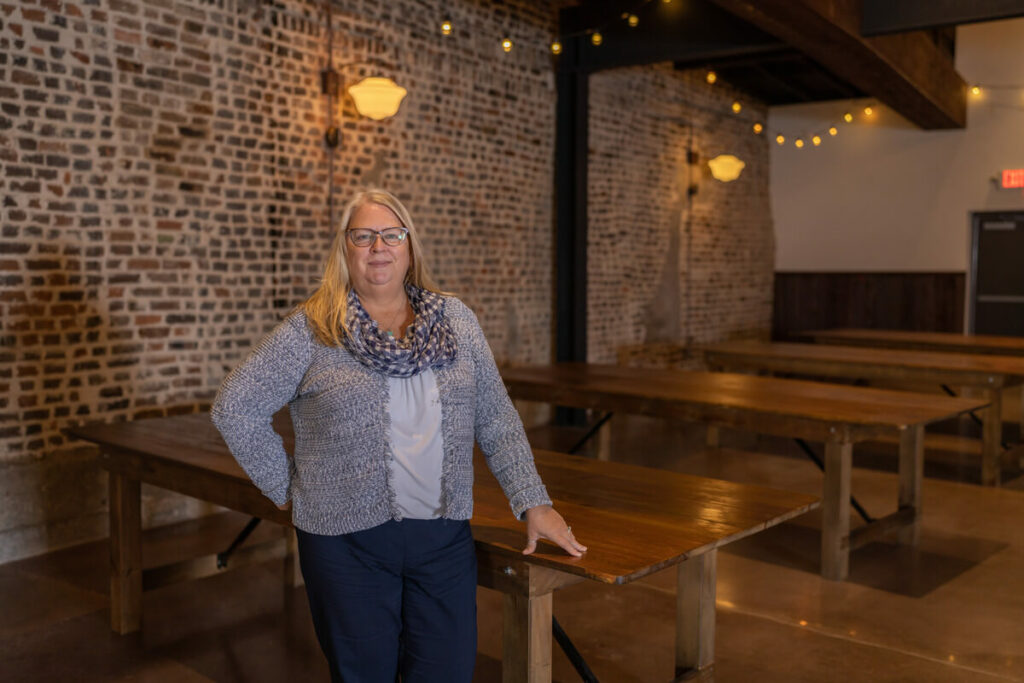 Serving on the city's council in 2013, Cowan recommended purchasing the building. However, they would pass on the recommendation at the time. After retiring from the board, a local construction company contacted Cowan and informed him that the building had been purchased. They asked if he'd like to be a part of the reconstruction.
Eager, Cowan accepted and has since acted as an honorary steward for the building.
"When you have time, you might as well share it," he said. "It took almost a year for the renovation and was an involved process. It's got character. I think these old buildings have personality, and this building, especially, had personality. It would have been more economical to have built a new building. But to have demolished it would have been a tragedy."
Today, The Winchester Livery is a 3600-square-foot renovated historical event and community space and is home to several events that continue to grow. The renovated space has state-of-the-art audio-video equipment, a catering kitchen, and handicap-accessible restrooms.
But the space also nods to its livery stable roots with its exposed brick, steel beams, and stained concrete floors still giving it a charming historic, rustic, and industrial feel.
Cowan said he is proud to see the old space revived and doing good in the community.
"It's a reward to see how it's turned out and how the pubic had responded to it," he said. "It's gratifying to see the space used for things involving the community. It was a good investment." GN