IT'S NEVER too early to open young minds to their futures. It's essential to encourage students to dream big, but big dreams don't always take you away from home. Our community is rich with opportunities and benefits in day-to-day life that grow even better when we work together. Big dreams live and thrive there, too. Today's teachers shape the minds of tomorrow's leaders, employees, professionals, and innovators.
Amber Steele looks around her fourth-grade English language arts classroom at Decherd Elementary and sees a diverse group of students. Some are filled with uncertainty, others with expectation and excitement. They are a generation born into a world of internet technology, drawn to learning and interacting digitally.
"I think everything we do has to be real-world applicable because these kids want to be on a computer. They want to be in technology. They learn a lot differently now. It's more hands-on," Steele said.
Science, technology, engineering, and mathematics (STEM) education works to engage students at an early age through a teaching model utilizing the four areas collectively to solve real-world problems. It is a practice that mirrors workplace teamwork and problem-solving.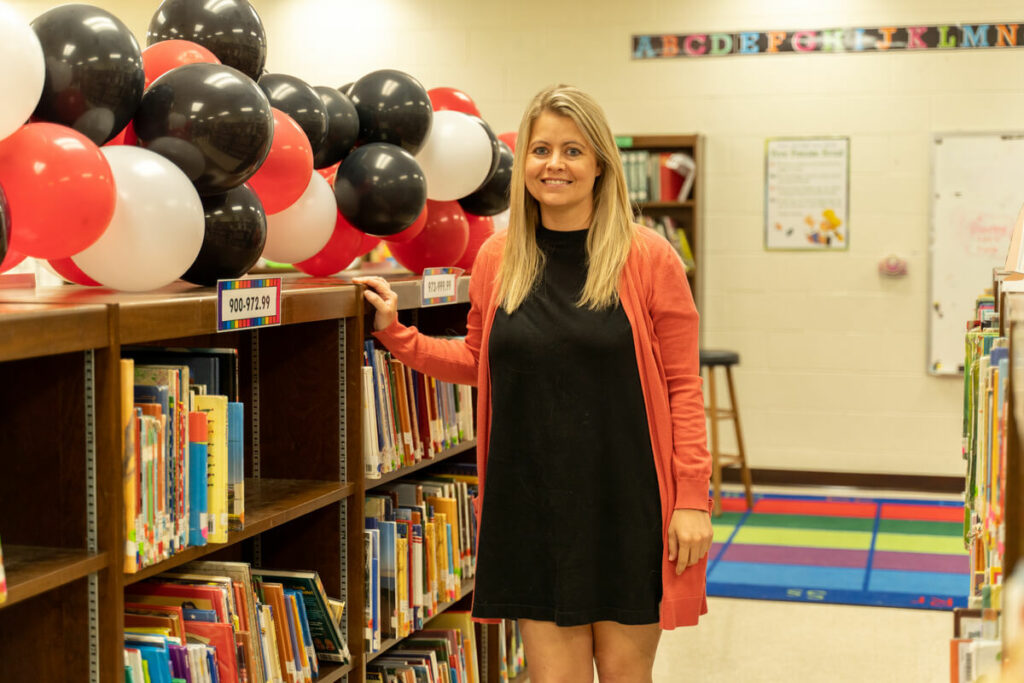 The youths' strengths and skills are developed by teachers and sharpened through interaction with community partners. Parents, individuals, businesses, and organizations in and around Franklin County, working with the students, impact their understanding of life in a community.
Steele said, "We definitely have to get our community members involved; that's part of being a STEM school. Bringing in community partners, we ask them how we can help our students prepare for the future. They're going to be close by, so what can we do to prepare our students to work in our county?"
These lessons develop skills and strengths that are further enriched when the community offers feedback and interacts with students.
Steele explained, "We want to broaden their horizons and build career knowledge. We use problem-based/project-based learning that incorporates multiple subject areas and lessons over a span of time. We have a driving question, a real-world problem we're trying to solve. The kids really have to dig in to help us solve that problem."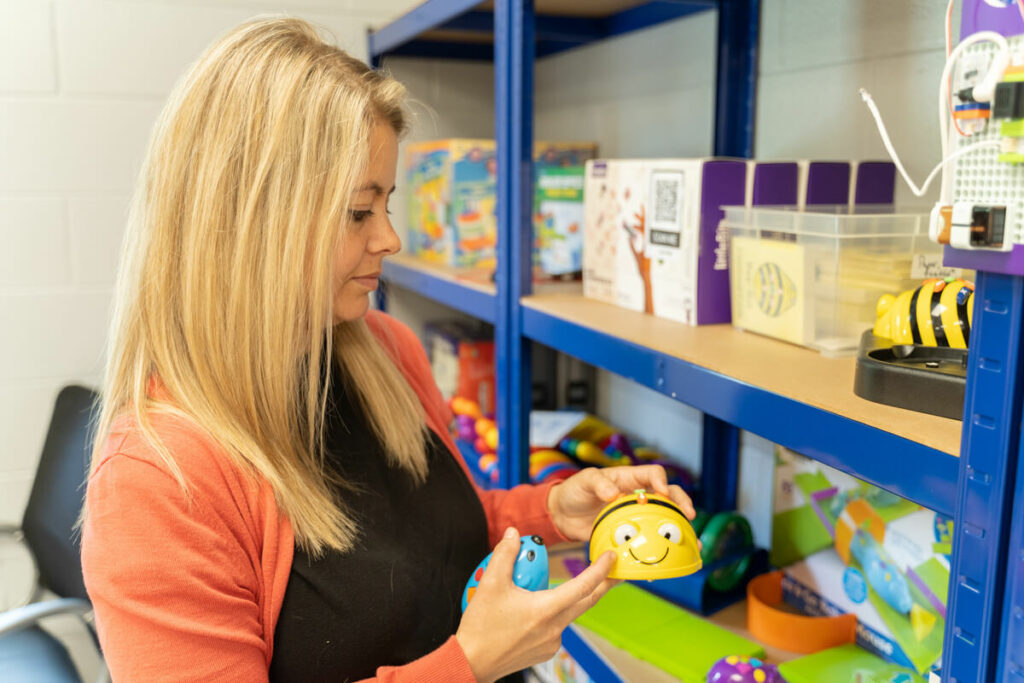 It's a model that shifts the focus from the teacher as the single leader to the students working together toward a united goal. As they huddle and talk through their assigned problem, they listen to one another and learn from each other.
Steele said, "Students are going to learn more if they're the ones leading the instruction. They listen to each other a lot better than they listen to us."
Community partners like individuals, businesses, and organizations in the classrooms offer their experiences and perspectives and add more than ideas for lesson plans. They are a literal manifestation of the goals of the lessons. Students see adults in professional environments working together to solve problems and improve upon existing systems. They expose students to possible career choices and offer a closer look at the processes and workings of their industry or profession.
Steele and the other teachers need more community partners. You may not realize how easy it is or feel you have nothing to offer. Steele disagrees.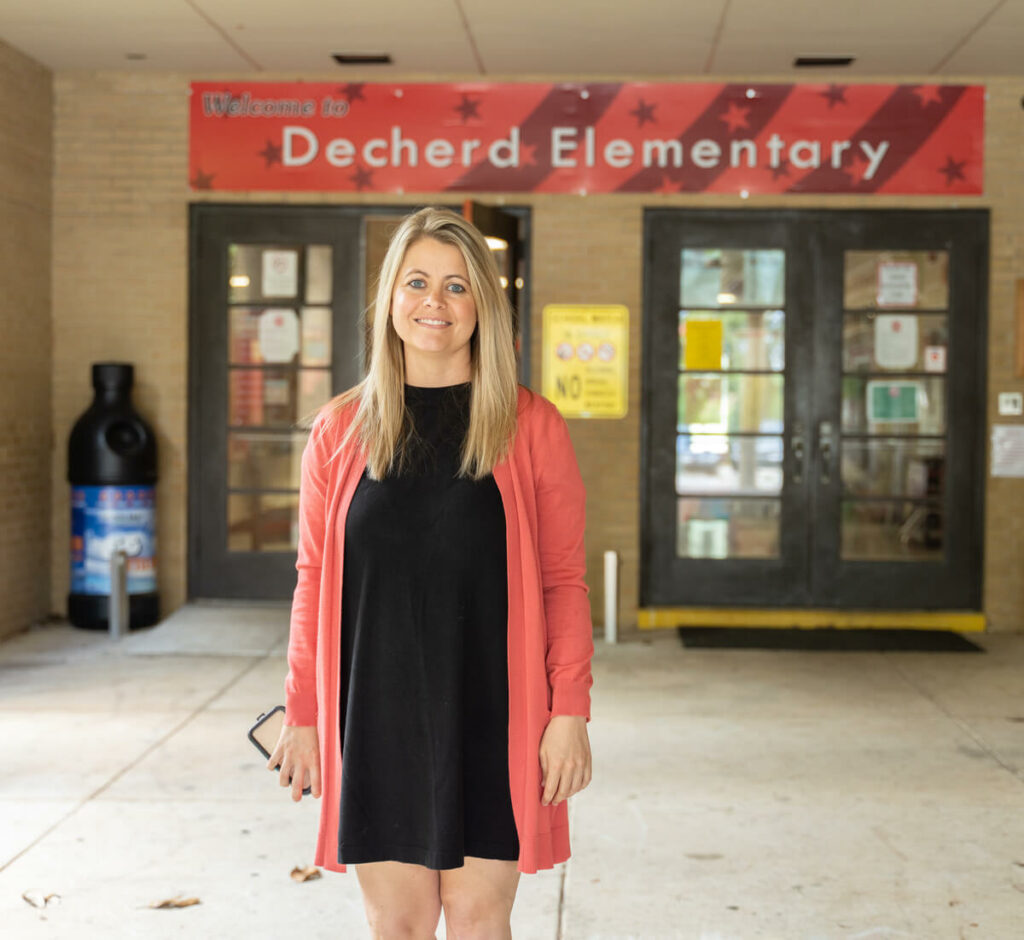 "If you get in the classroom and work with these kids, you will not regret coming in and seeing the smiles on their faces. Even if you just visit and say hi, that's really all we need. As teachers, we need that support, too. It lets us know you're there, and you care about us," she said.
Helping is easy and flows both ways. Consider ways to collaborate with the class. Allow them the opportunity to benefit your business. Involve them in your community projects. There are a hundred little ways to help them feel a part of the community, teaching them to take ownership and become more involved in the future as they grow.
While financial support is always beneficial, the outside personal interaction with students and teachers creates a sense of belonging.
"Come and talk to our kids because they need it. They don't all have the support at home they need. Show them there's good out there and people that support them and will help them. We need to come together for our schools. We need to build up our teachers and our students," said Steele.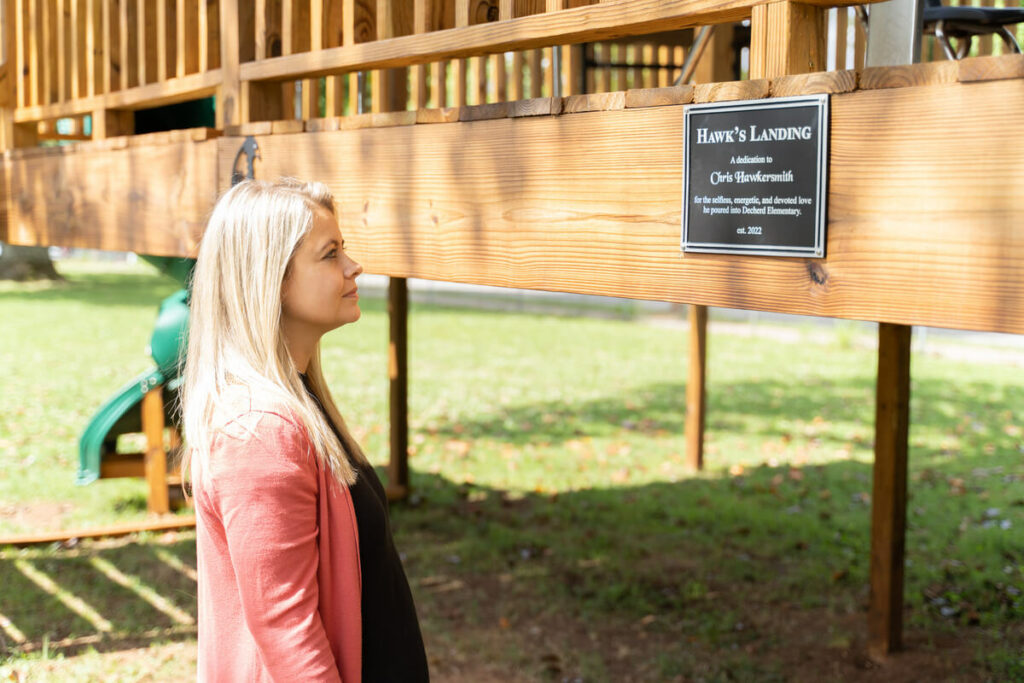 Steele knows that learning occurs best in an environment where students feel safe, welcomed, and encouraged. "We're not only teachers, we're mom, dad, nurse, and psychologist to at least 30 kids in the class." Teachers' care and concern for their students is a 24-hour job with a sea of paperwork and responsibilities at home added to it.
You can hear Steele's heart for her students. "During the summer you worry about them. Are they eating, being taken care of, and safe? You hear us telling them we love them and be safe this summer because you don't know if that's the last time you'll see them. It's hard. There's a lot of tears at the end of the school year."
It's an environment that encompasses all of Decherd Elementary School.
"We're a huge family at my school. It feels good to walk into a school and feel like you're at home. We all collaborate, and we work together as a team because our ultimate goal is to do what's best for our students and our county to make it the best we can. We care about our students and our community. We want to be the best. We're educating our future, and that's a big responsibility," Steel said.
A brighter future in the Franklin County community is possible when everyone works together to involve our youth. What can you do this school year to help? GN