IT HAS been said by some of the wisest that it's not about the destination, it's about the journey. For 28-year-old Hannah McDonald, that could not be more true. Wise beyond her years, McDonald had a destination in mind. In fact, it was her retirement plan. However, her journey would have another road in mind and lead her in a direction that would far exceed what she had planned.
McDonald is the founder of the nonprofit organization, Bits and Peaces Equine Rescue. According to its mission statement, the nonprofit offers "compassionate services for horses from all walks of life and is focused on rehab, rescue, and training."
Since childhood, McDonald has been passionate about horses; something she owes to her grandfather.
"Whenever I was younger, I always loved horses, and my grandpa got me involved with them," she explained. "My family did not have horses, my grandfather just spent a lot of time with me and helped me find an opportunity to ride. If I got all A's, he would take me out of school for a day and take me riding somewhere. My love of horses was fostered through him."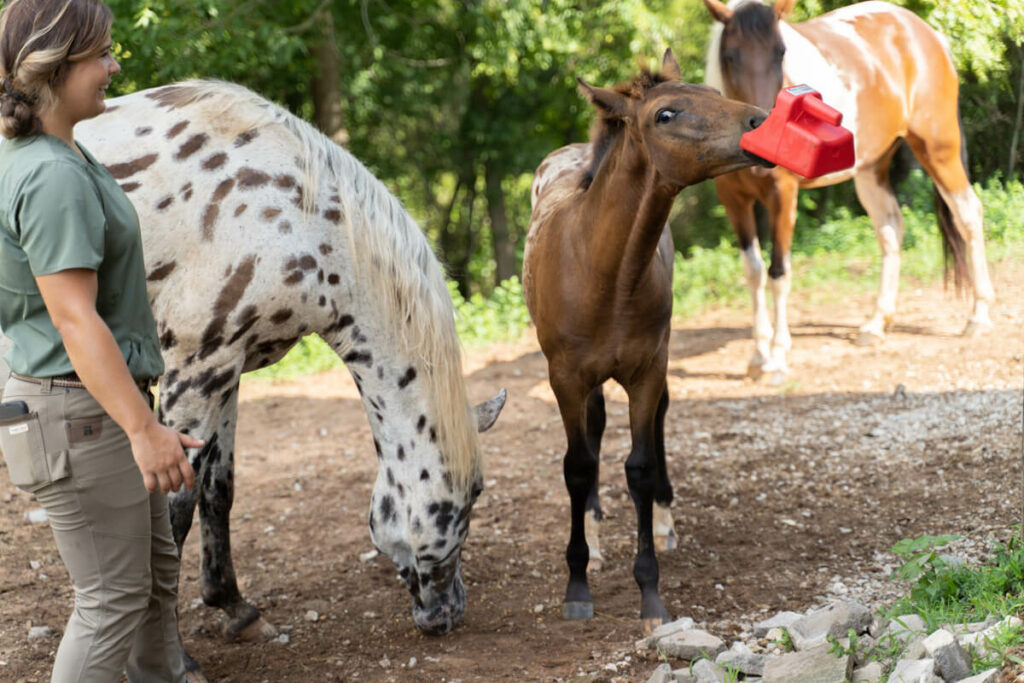 That's where the journey began for McDonald. She had plans to go to medical school, become a veterinarian, and later retire and start her own horse rescue. Her journey, however, took an interesting turn.
After graduating from the University of Tennessee at Knoxville, she attended graduate school. During that time, she was working under a local veterinarian when she learned of some horses that had been abandoned.
"They had noticed that they hadn't been fed or watered for some time," she explained. "One had already passed, and the others had broken through the fence but luckily survived. So I went and got the horses and rehabilitated them. I then found them homes. Then after that, came another case and then another. I then realized that there was a huge need for it around here, because our animal control only has resources for dogs and cats."
After 1 . years of working on her own at her own expense, she completed the nonprofit paperwork and received the thumbs up that her retirement dream was now her new career. She would get the name for the organization from an old journal from her childhood. She had scribbled out her idea for the rescue, with the name "Bits and Pieces." She would also remember something her youth minister told her. Something that has stuck with her and helped her move forward with her dream.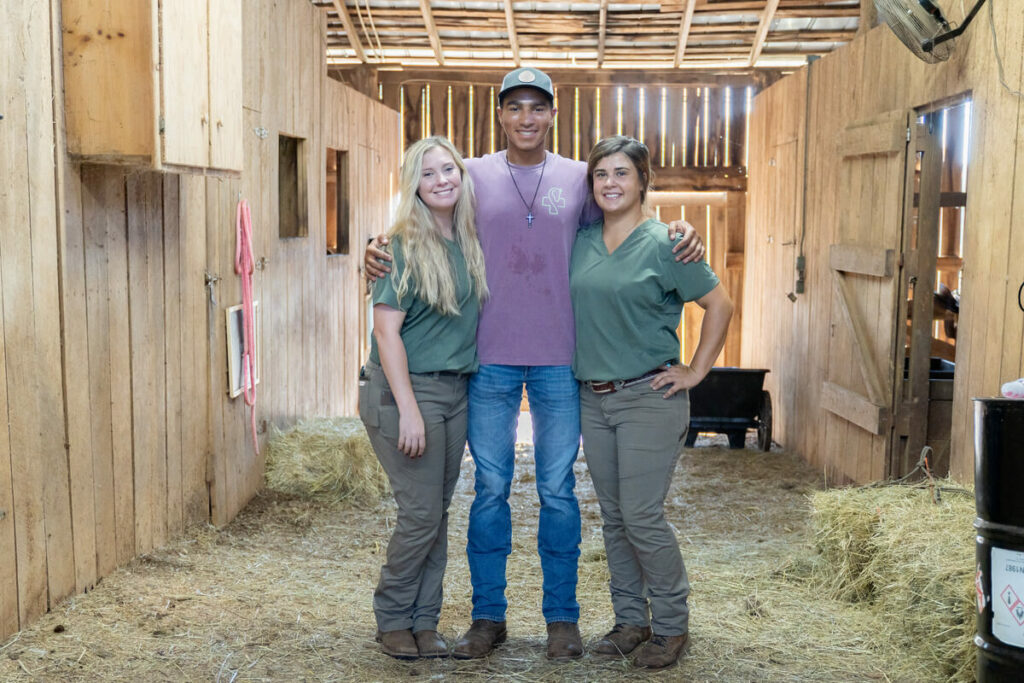 "He gave us this passage that I wrote down and have always thought about. It said, 'Where your passions meet the world's needs, that's where you'll find God,'" she said.
Since becoming a nonprofit in 2007, the rescue has rehabilitated over 350 horses. Currently, the nonprofit is housed out of a barn on the outskirts of Winchester, thanks to a fellow supporter of the organization.
McDonald added that the organization has also been able to purchase an additional property that will allow for the rescue to grow, both in room and offerings.
"We just purchased a new property out in Belvidere and are super excited," she said. "This past year, we started doing equine therapy programs and horse camps. We have a facility out there that is more amenable. It has restrooms and air conditioning, so we can host a lot of things. Also, horses that are ready to be adopted will be there so people can come view them and ride them safely. The horses that are kept in the current barn will be ones that need medication, therapy, or to gain weight."
And, as if building a nonprofit from the ground up wasn't enough, she also has two other jobs that she works in order to keep her dream moving right along. The plan is to get to where the nonprofit will be her sole profession. Until then, she is enjoying the journey.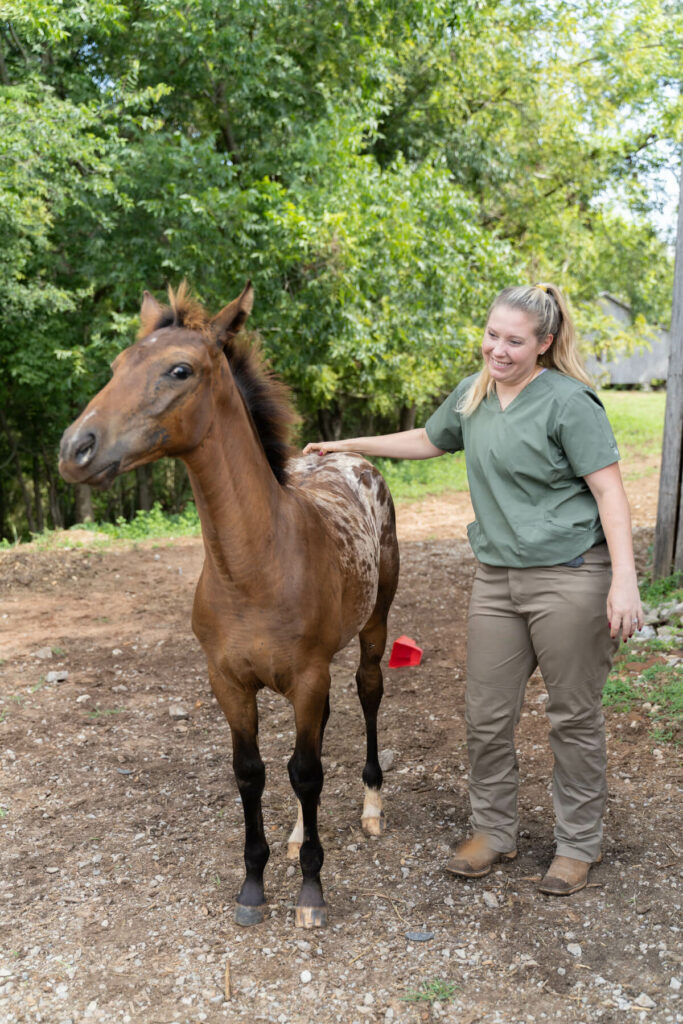 "I had taken the MCAT (Medical College Admission Test) and applied to medical school when I started this," she said. "I just did a lot of praying and thinking about it. Did I want to give one up over the other? I felt like this was where I needed to be, and we are rocking and rolling. It makes you feel like you are doing the right thing."
She's also thankful for her volunteers who have joined her on this journey and credits them for helping to make the nonprofit what it is.
"Our volunteers have been so helpful," she said. "We couldn't do it without them. We have great support from sponsors, local veterinarians, and from the community."
Her long term goal is to build a community center that offers a host of activities for all ages, that will center around the horses.
"We want to build a community center that is like an indoor arena but also has classrooms," she said. "We want to offer an after-school program where they can do riding lessons until their parents come and pick them up. We would also like to offer women's enrichment programs and even horse yoga that would allow people to meet adoptable horses."
Now embracing her journey, McDonald said she is exactly where she needs to be.
"I feel like everything that God put me through, set me up for this," she said. GN