WHEN EDIE MARTIN graduated in 1999, she was deeply saddened. A Falcon at heart, she left Lincoln County High School only long enough to obtain her teaching degree. "It hurt me not to be there and be a part of it. I didn't go back for a football game or basketball game or anything during that time," she said.
Principal Jim Stewart called Martin in the summer of 2006 to interview for a teaching position at the high school, an appointment she describes as the scariest and most intimidating of her life. Later that afternoon came the call from Stewart. "Why don't you just come on home? You've got the job if you want it," he said. But there was one problem; Martin had recently accepted a position outside the area. After talking it over with her husband David, their answer was clear – Yes! Go home!
Home, where she listens outside the classroom door as the legendary Mr. Jean teaches King Arthur. Home, where she's taught for the past 16 years. Home, where she teaches her kids more than English and yearbook production. Home, where her kids are. Home, where her oldest daughter just graduated and where her two younger daughters will soon walk the halls. Home, where Mr. Jean and other teachers who greatly impacted her life are now her colleagues and friends. "But I still have that awe for them as my teachers," she said. And at the heart of home lies the personal connection that binds it all – relationship.
Martin will tell you the subjects she teaches. She will tell you quickly that her teaching subject is not the most important thing. It's the vehicle to the essential component, the relationships built with her students. These open the door to empowering students to participate in their growth and development.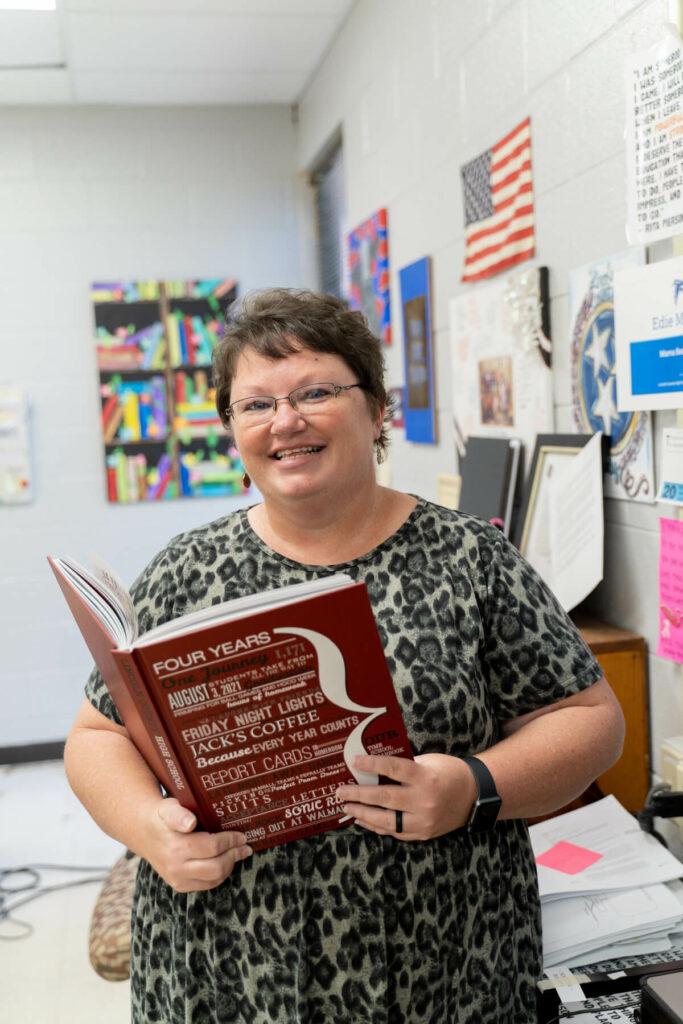 Martin believes her students are not defined by reports predicting their performance based on their prior performance and compared to other students in the state. She believes that the statistics are tools highlighting a student's need for support and encouragement for greater success.
An encounter with such a student forever defines Martin's classroom philosophy.
Martin said, "This student was struggling a little bit. She wasn't getting the scores she wanted and was downhearted. I believed in her so much when she really didn't want to believe in herself. She just needed somebody to push her to believe that she could do it."
Dispelling the state's predictions for the student's performance, Martin said to her, "Yes, you can do this. You're intelligent, and the state doesn't know you like I know you. You're gonna knock this out of the park." And she did! Today, that student holds a master's degree and is pursuing a higher postsecondary educational position nearby.
"The fact that I have some little, tiny part in her success just blows my mind. She was the turning point for me in terms of being very cognizant of what I say and how I say it. She turned my attention more towards making sure those who felt they couldn't succeed believed I knew they could," she said.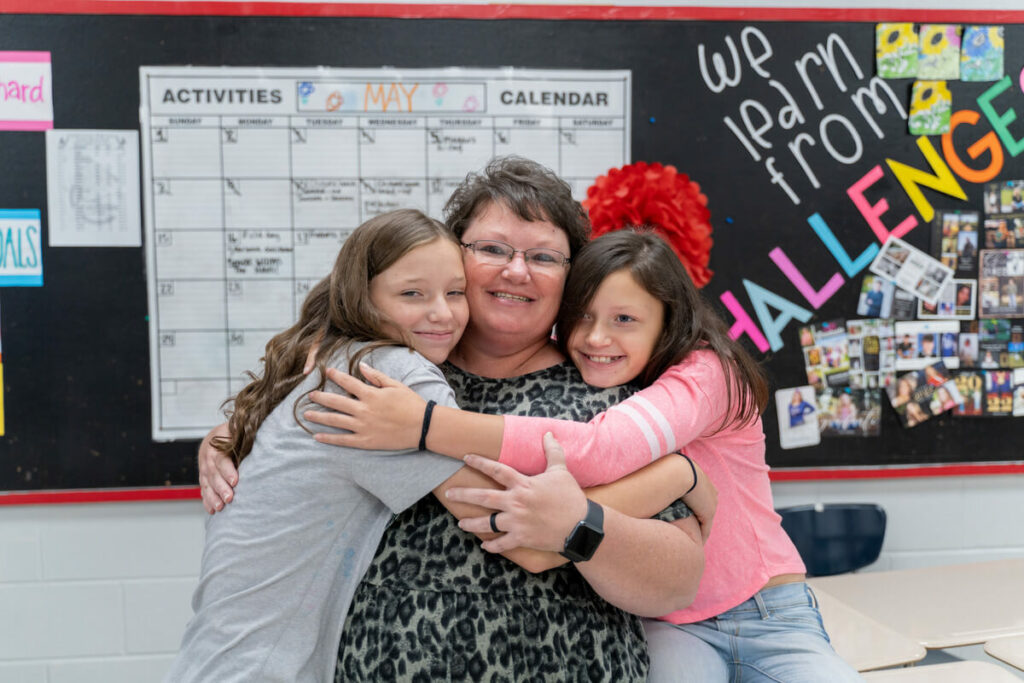 It's the rule of her classes now. "They're not allowed to say 'I'm so stupid' or 'I'm so dumb.' They're not allowed to talk that way. Those are fighting words," she said.
The performance predictions are tools, and Martin has seen the growth and development that results from the encouraging relationships built in the classroom. She knows the projections are not based on the students' total makeup, grit, what they've learned in her classroom, and who they've become during their time in her class.
Martin said, "I don't teach to the test. I teach how to think, and we use the test as a vehicle. I bring the human element to it and help them understand that they're not just a number; the number doesn't matter. It's what they do with what they know and how they grow that matters. When they are able to see and own and claim their personal growth, it just lights a fire in them. Sometimes it takes about seven or eight weeks of class before they start to understand the process, but when they start to really believe it, own it, and look for the growth themselves, that's when the magic starts to happen."
It works, and she knows it.
"They come back and tell me their junior year they've applied the same things they learned with me to their other classes, and it's just good stuff. It's a bit addictive and keeps me coming back year after year."
The students' success is even more significant with family support. Martin said, "Families supporting their children and helping them try new things and allowing them the freedom to make some mistakes is so important. Just knowing their parents are there, and a safe place for them to learn and make mistakes is so important. Their ability to challenge themselves and grow through those challenges makes all the difference."
Martin's students are indeed her family and inspiration.
"These kids need me, and I need them. I learn just as much from them as they could ever learn from me. I learn every day how resilient these kids are. I see their ability to grow and try anything. They're really beautiful people."
Home is where your family is, and Martin's truly at home in her Lincoln County High School. GN