WHEN ENTERING a particular local restaurant located at 2715 Huntsville Highway Suite C in Fayetteville, the first thing you will notice is the friendly servers taking your order, happy that you are there. You will then experience a period of waiting, but not the kind of waiting that indicates slow employees or a restaurant short of staff. This interlude marks the makings of fresh, homemade food being cooked to order. When your meal is soon set on your table and a tantalizing aroma hits your senses, you may instantly take a peek at your wallet or purse, if you paid with cash, to ensure you have more, knowing already that you're going for seconds. And if you're with a date, you may have to remind yourself not to lick your fingers.
This, and more, describes a wonderful experience at Beano's Kitchen, a Southern and traditional food restaurant, where The Elk Valley Times' 2021 voted best wings are made. Wing flavors include buffalo, lemon pepper, garlic parmesan, Beano's barbecue, honey hot, spicy garlic, and Caribbean jerk. Not into chicken wings? No worries. Beano's has plenty of other options that will satisfy anyone's appetite. With giant cheeseburgers, melty philly cheesesteaks, chicken finger baskets, super loaded potatoes, and more, the options are endless.
Open Tuesday-Friday from 11 a.m. to 7 p.m., Beano's Kitchen is ready to give its customers the best experience possible. The restaurant is also open on Saturday from 11 a.m. to 3 p.m., which may vary depending on its catering schedule.
"Super cute," one customer said online. "The food was amazing, and the staff were so sweet. It really makes me feel like I'm a part of family supper."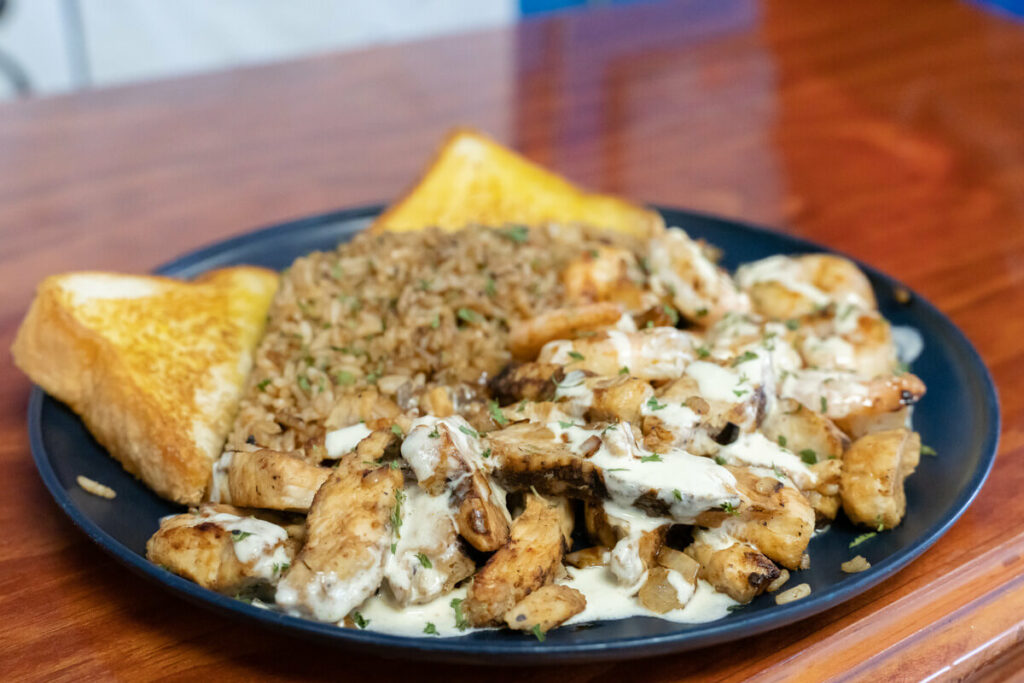 "One of the best restaurants I ever visited," another customer said. "Highly recommend this place. Great food and friendly staff."
"Best place to eat in Fayetteville, hands down," a third reviewer complimented.
The mastermind behind this Google five-star reviewed restaurant is Todd Bean, co-owner of the black-owned business, along with his wife Latissa who helps oversee the business's finances, servers, and upfront operations.
It all started in Todd Bean's own kitchen. He has always been a great cook, but he only started selling his food for profit after his career at Goodman Manufacturing came to an end when its Fayetteville location closed down a few years ago. The closure led to many layoffs. Not knowing what else to do, the former Goodman Manufacturing employee turned to food.
"I was cooking out of my own kitchen," Bean recalled. "And I was making plates for people in the community and making plates for normal people just here and there, 10 or 15 plates. As I started to do that, I started taking pictures of the plates."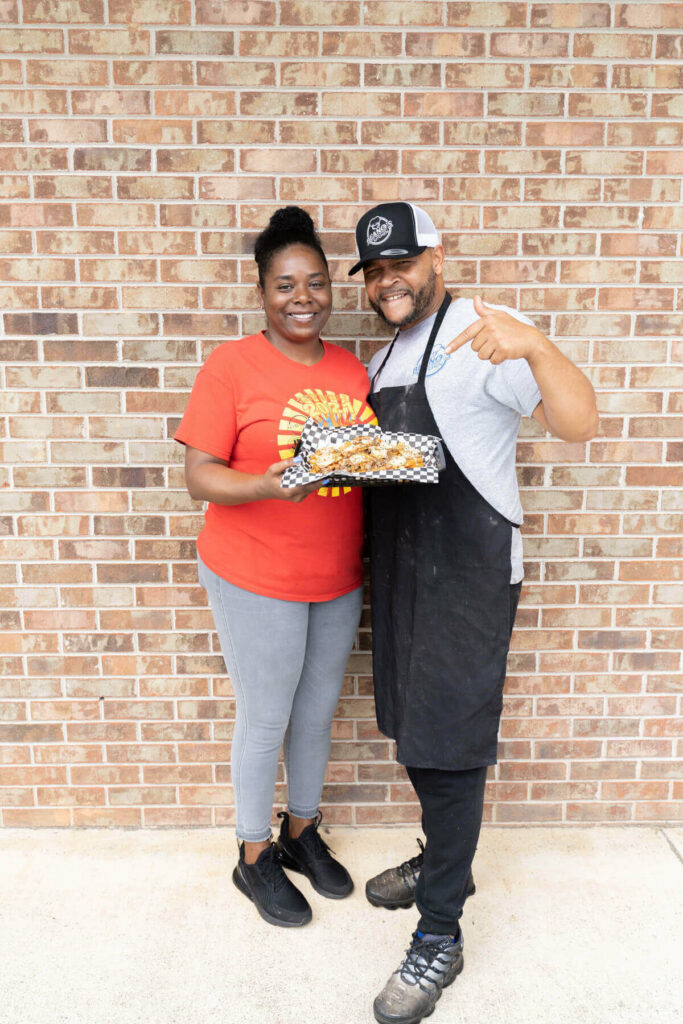 People in the community began noticing the promotion of his work on social media.
"And then it just grew to where I was doing so many plates, it started to classify as a commercial kitchen."
So Bean began searching for a location to run his restaurant. He eventually found one and opened up in March 2020, during the COVID-19 pandemic.
"But by the grace of God, we pressed through," Bean said. "We created other services, as far as delivery and pickup, so we could continue to feed our customers. It has grown, and it's been doing well up until this day. This year, we've been looking for a second location and a bigger establishment."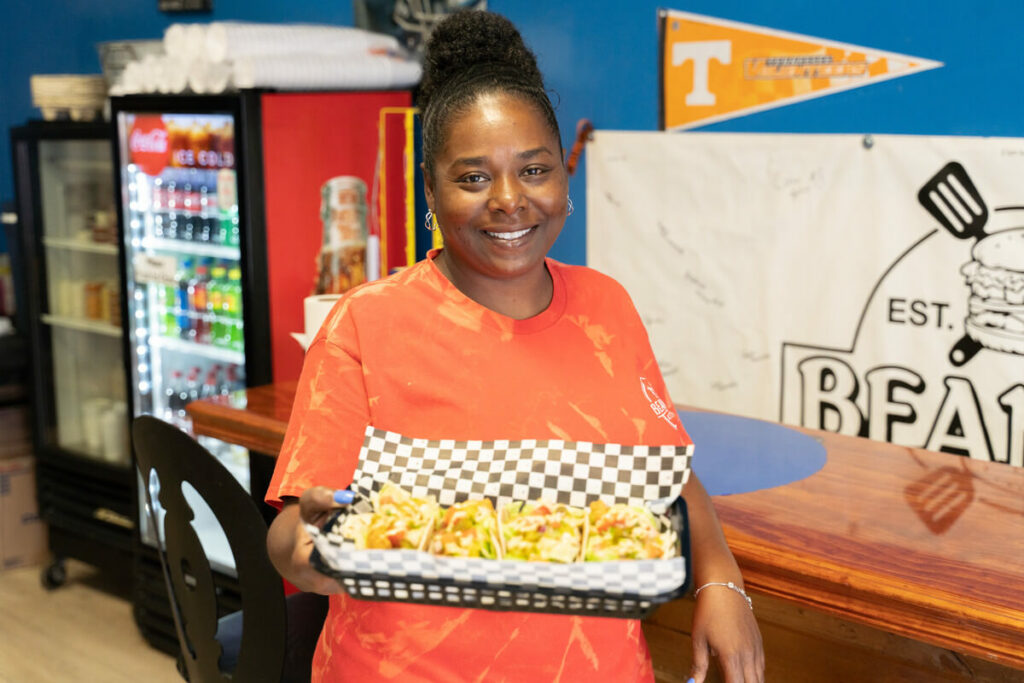 Customers continue to praise his work. "I've been following Todd Bean since a friend told me about him selling plates on Facebook like 7 years ago," someone said on another online review. "Finally got the chance to try the food, and it was amazing. I got the Philly cheesesteak and some fried pickles. The cheesesteak was full of flavor, and the fried pickles were breaded perfectly, with a nice crisp, which was a nice change from the soggy ones that other restaurants in town try to pass off."
The Beano's Kitchen owner ensures everyone receives quality food and service.
"I'm not the type to take shortcuts," Bean said. "I'm not the type to rush anybody's food out the window just to make a sale. I want me, as well as my guys in the kitchen and as well as my servers, to be nice to people because I feel like the more you put into it, the more you get back."
Bean is happy the restaurant placed him in a position to bless others.
"I always stand by the motto that if God blesses you, then you need to be able to be a blessing to others." GN