MARK TWAIN once wrote, "The two most important days in your life are the day you are born, and the day you find out why."
A few days before the first football game of his senior season, Fayetteville High School (FHS) running back Demarion McCrary was trying to find his why. Like most high school seniors, he was weighing his options. He had a couple of offers from colleges to continue playing football. But was that the right path for him? What degree should he pursue? Where should he go? All of that decision-making came to a screeching halt when his uncle, an assistant baseball coach for Fayetteville Middle School, passed away from COVID-19.
His uncle was in his early thirties, with two young children at home. His death hit McCrary's family hard.
"When the time finally came, I sat down, talked to my mom about it, and decided I was gonna go to the University of Tennessee Southern (UT Southern) and get my teaching degree, and I was just gonna coach," McCrary said.
And that's exactly what he did. While working on his degree at UT Southern, McCrary is already following in his uncle's footsteps as an assistant football coach at Fayetteville Middle School (FMS). He even works under the same head coach his uncle did — Billy Jack Netherland.
"It's kind of surreal. Billy Jack has been around my family for a long time, and he's definitely got that presence of: he's going to push you to be great, and he always wants what's best for you and what's best for the kids," McCrary said. 
Netherland and the rest of the coaching staff at FMS welcomed McCrary with open arms.
"They just said, 'We're on board with everything,'" he said. "They loved the idea. I was young. I could relate to the kids a whole lot better."
McCrary started playing football when he was just 6 years old. Always up for a challenge, he liked how the practices, games, and skill levels constantly evolved. Initially playing for Lincoln County schools, he transferred to Fayetteville during his sophomore year.
"Fayetteville was under new coaching staff," he said. "There were a lot of good things going on with the board and stuff like that."
The team went undefeated through the regular season in his first year at FHS. But the Tigers were accused of using an ineligible player and were kicked out of the playoffs. After a supremely successful season, it was a devastating blow to the players and coaches alike. But during his junior year, the team turned around and triumphantly took home Fayetteville football's first state championship.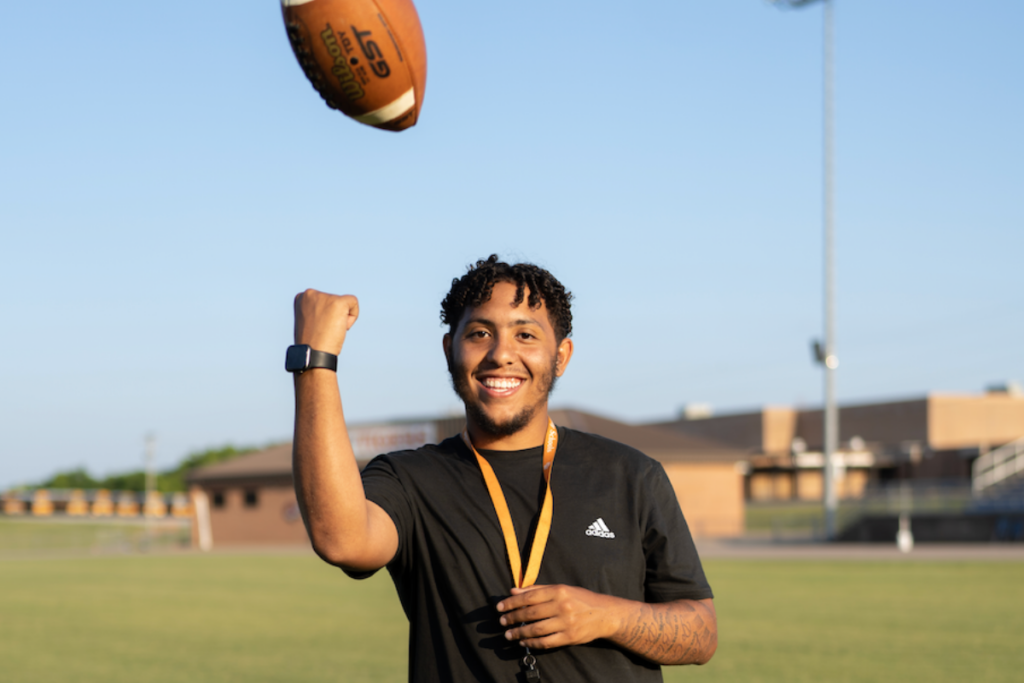 He remembers his senior year. The season's start was rocky. They had lost a handful of talented senior players and were starting with a few freshmen who definitely didn't have the same experience.
"I remember thinking that we weren't gonna be that good, and it was just gonna be one of those years where we were just playing to play, and it wasn't anything serious," he said.
Still, FHS won game after game for a near-perfect season but ultimately lost in the playoffs. And just like that, McCrary's time as a football player was over.
Maintaining the unbelievable work ethic and drive that got him this far, McCrary wasted no time getting into coaching. He became an educational assistant at FMS after graduation. Then, he became the running back and linebacker coach for the middle school football team and was quickly promoted to offensive coordinator. He also took over the youth league that got him started in the sport over a decade ago.
"The year before COVID hit, the league actually shut down," he said. "Once things started going back to normal [post-COVID], I contacted them."
The then-owner of the league said he couldn't run it anymore and told McCrary he had moved on, as it wasn't something he was comfortable doing since the pandemic.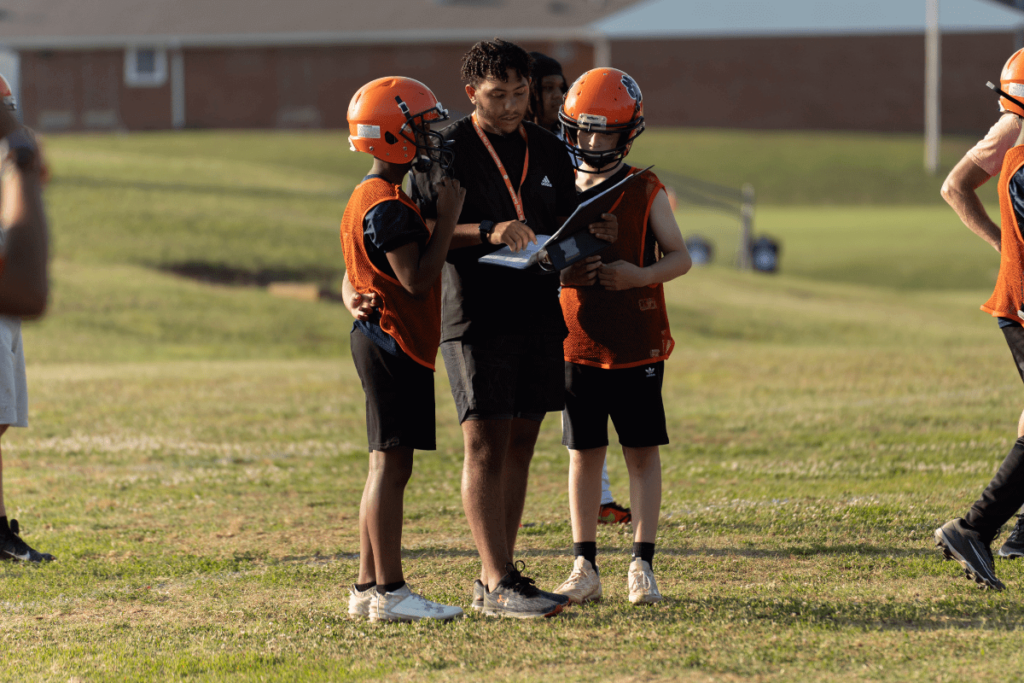 "I was like, 'well, sign the rights over to me. I'll start it,' McCrary said, jumping yet another COVID-imposed hurdle.
His first practices for the league's flag-football teams started this spring. Now, McCrary helps coach three football teams, and, as if that wasn't enough, he's also taken on coaching three league cheer teams. He's hoping to instill the lessons he's learned from years in football to the young athletes he coaches now.
"[While] playing football, there's always gonna be bad days, but the good days always come after the bad," he said.
McCrary was given that advice by his coach, Kenny Morrison, when he fractured his ankle during his senior season.
"He helped me see that the bad days are only the small parts of how good the good days are gonna be," McCrary said. "It's just stuck with me ever since."
He said that once he completes his education degree (hopefully early), he wants to teach third grade and land a head coaching role, advancing from middle school to high school to college football teams one day.
If one thing's clear, through the many wins and losses, McCrary won't back down from a challenge. Carrying the wisdom and experience of his uncle and his own coaches, the up-and-coming coach is passing along a legacy of hope, resilience, and belonging to hundreds of young athletes in Middle Tennessee. GN