THREE BROKEN mother-hearts form a circle of love and friendship, giving space for healing, remembering, and offering hope to each other and the world around them. "It's not a club you want to join," they each say, but they are thankful for the support they've found in each other. Christy Owens, Amy Harwell, and Chrissy Tuten unexpectedly lost their teenage sons and gained friendship and strength for the lives they now live without them.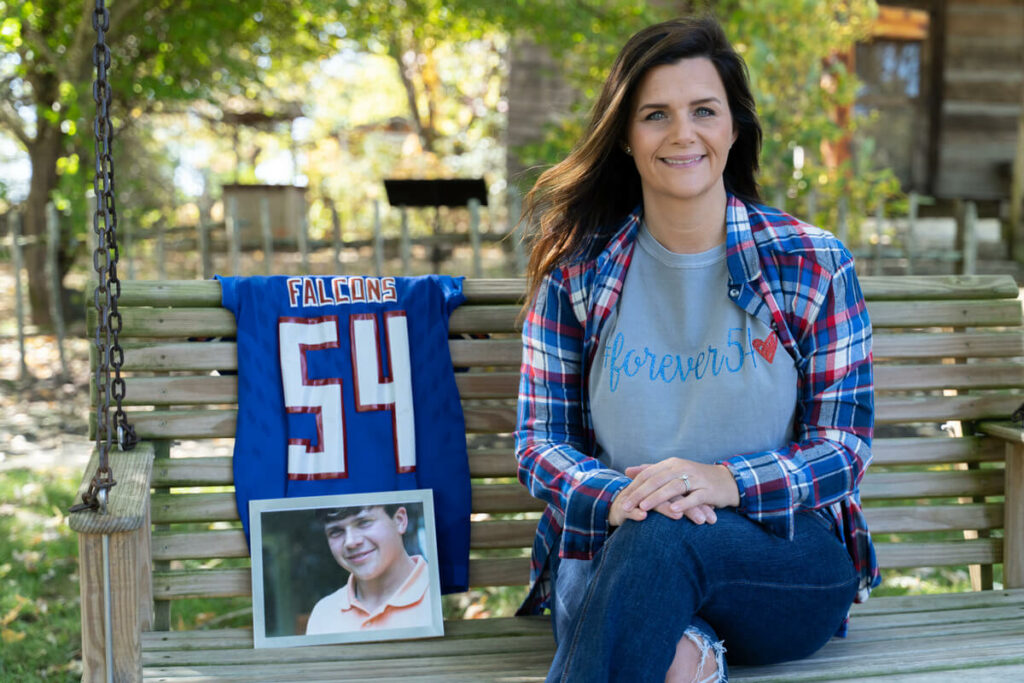 SIXTEEN-YEAR-old Landon Taylor was an old soul in a young man's body. His mother, Christy Owens, said, "He was loved and liked by everyone. He was respectful and kind, with the sweetest heart and best disposition. He just loved everybody."
Losing Landon in 2016 changed Owens' life forever.
"I'd always had a relationship with God, but when that happened, I was so angry with God because I felt like I was alone and kept asking, 'Why my son?'"
A grief ministry through a local church helped Owens recenter her faith and refocus her grief. She knows now she can trust that God did not take Landon to hurt her or her family. Owens made peace with the fact that Landon served his purpose in his 16 years and left his mark—a mark represented forever by his #54 Falcon jersey.
And Landon's life and death have given Owens a new purpose.
"My child's tragedy gave me a testimony," she said.
She is there when opportunities arise to speak life to grieving mothers. "I've been behind someone talking about losing their child and being unable to sleep, eat, or do anything. They just couldn't function and felt their purpose was gone. I was able to put my arms around them and tell them, 'You are strong and so brave. I promise you, in time, God will give you the strength to understand that you need to carry on. He has a plan, and we have to trust it. His plan is greater than ours. His purpose in life is for us to carry on,'" Owens said.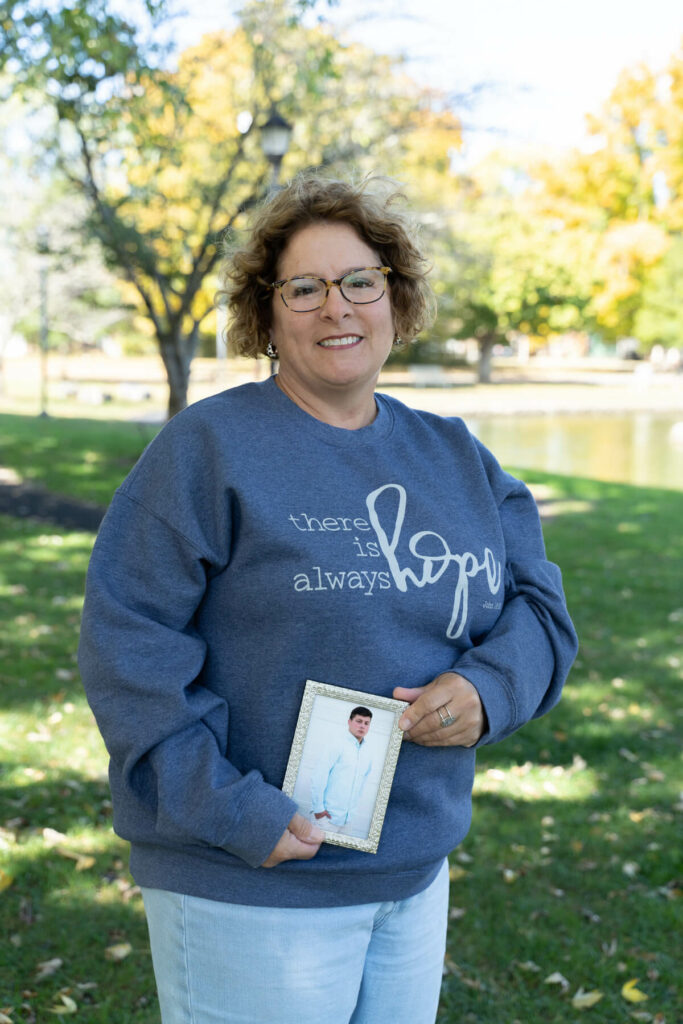 AS A child dreaming of what she'd like to be one day, a grieving mother was not on Amy Harwell's list. "But here I am," Harwell said, "and I can assure you that everyone will suffer through something in their life. But no matter what, you need to lean on someone to help you through the hard times."
Hayden Hammons' death by suicide in 2018 could have demolished his family's faith, but his family agreed they must let God use for good what was meant for evil. The family created a scholarship account, which evolved into Hayden's Hope, a Tennessee 501(c)(3) nonprofit organization.
The mission of Hayden's Hope is to provide the message of salvation and hope to the youth of Tennessee and to offer scholarships to area seniors pursuing higher education. Another outreach is helping through the hard times and providing motivational speakers in school system environments for youth to have open conversations. Based on the foundation of John 16:33, at all times, its message is "There is always HOPE."
Harwell said, "We have been blessed by the generosity of our community and business partners to be able to provide those scholarships through various fundraisers, such as the Firecracker Chase, co-hosted with the Quatina M. Wolaver Foundation of Hope; Hayden's Hope Craft Fair at The Farmhouse at Two Trees; and the Hayden's Hope Turkey Trot on Thanksgiving morning. These events are also venues to promote our message while helping others."
TATE TUTEN was a people person. He saw them, slowed down to hug them, shake their hand, and look them in the eye. Tate was intentional in living in the moment and prioritizing relationships over everything else. A freak accident resulting in a head-on collision with a hay bale cut short his time with the people he cared about, but it did not diminish his influence or the memories he made.
Tate's mom, Chrissy Tuten, and his family knew how to continue his legacy as early as his funeral. The website liveliketate.com tells you how to do it: "Tate never met a stranger. He understood that people and relationships were the most important things. Tate loved adventure. If there wasn't an adventure readily available, Tate could create one. There was never a dull moment with Tate. He was always up for anything and everything. We know we will see him again. Our hope is that you LIVE LIKE TATE, too— create adventures, make memories, [and] love people. And, please, TAKE TATE WITH YOU!" Share your adventures on the Take Tate With You Facebook page to keep Tate's memory alive.
The Tate Tuten Memorial Scholarship offers $250 per term to students pursuing education in a career or technical program and is not GPA-restricted. It seeks to provide financial assistance to students who, like Tate, might be more busy making memories than studying. Students must remain in good standing in their programs, but there are no other requirements with the hope that with the help of the scholarship, kids like Tate will complete career/tech programs and create amazing lives for themselves.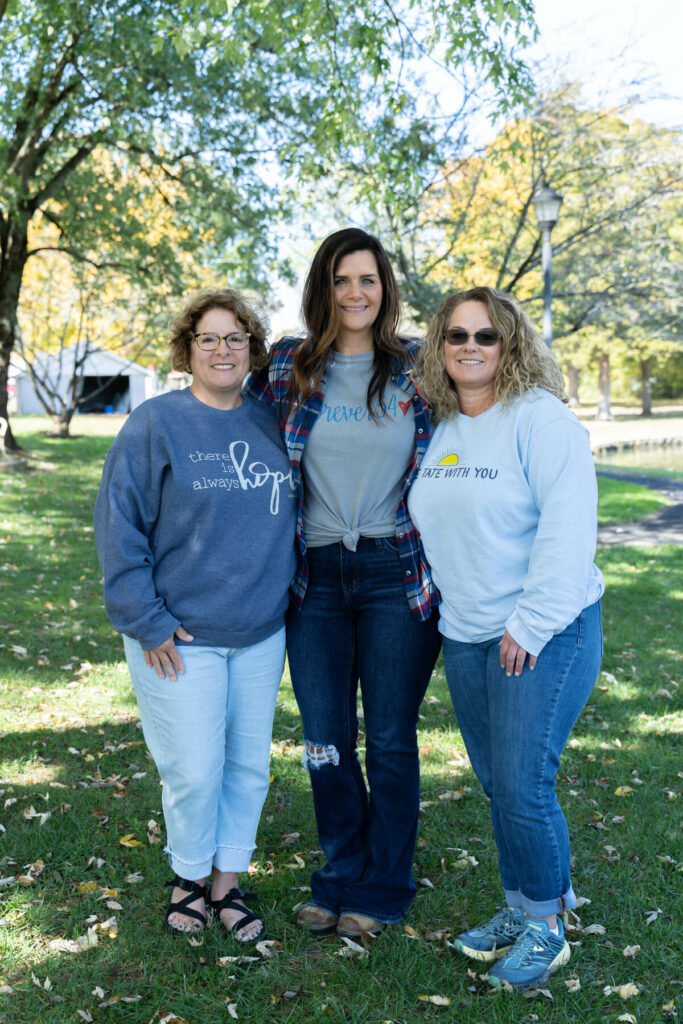 "WHEN YOU live in a small community, everybody knows your business. In this situation, we were very blessed that our community knew our business, supported us, and continues to support us in the mission of Hayden's Hope, making sure we continue to tell people there's always hope. If we'd lived in a large town, Hayden would have been a statistic. All our boys would have been just one more statistic. Fortunately for us, their names are all still spoken in our community," said Harwell.
Owens agrees. "Landon was so loved. His friends have named their babies after him, and there are stories and things that people still tell about Landon. Those are the best gifts for any parent, especially a mom–the gift of remembrance–because our children did exist. They were here. And the fact that they are remembered is an honor and blessing."
"There's an odd, unexplainable comfort in connecting with other people who have been through this. You would never want anybody to have to experience this, but at the same time you're glad there are people in the club because it encourages you, [and] gives you hope that it's possible to survive," Tuten explained.
So, LIVE LIKE TATE, love like Landon, and be reminded by Hayden that there is always HOPE. GN