INSIDE SKILLED nursing facilities, time moves at different paces: the residents' and everyone else's. The employees escape to a world filled with things to do, places to go, and people to see when their shift ends. But for those left behind, routines are their clocks and certified nursing assistants are their timekeepers. Little things make the days brighter. Linda Tucker has been delivering sunshine for over 30 years. 
Tucker has a hands-on heart.
"I never wanted to be a nurse after I started in skilled. I've learned a lot over the years just by doing tech work," she said.
Tucker began her career at Lincoln Care Center. When Lincoln Care Center and Donalson Care Center combined locations (becoming Lincoln/Donalson), Tucker moved to the new location and worked for 30 years within the Lincoln/ Donalson system.
She's a good listener and quickly bonds with those in her care.
"I reckon I just like to talk and learn more about them. You just fall in love with them," she said.
And nothing says I love you like clean laundry. Tucker has washed many loads out of love for her residents.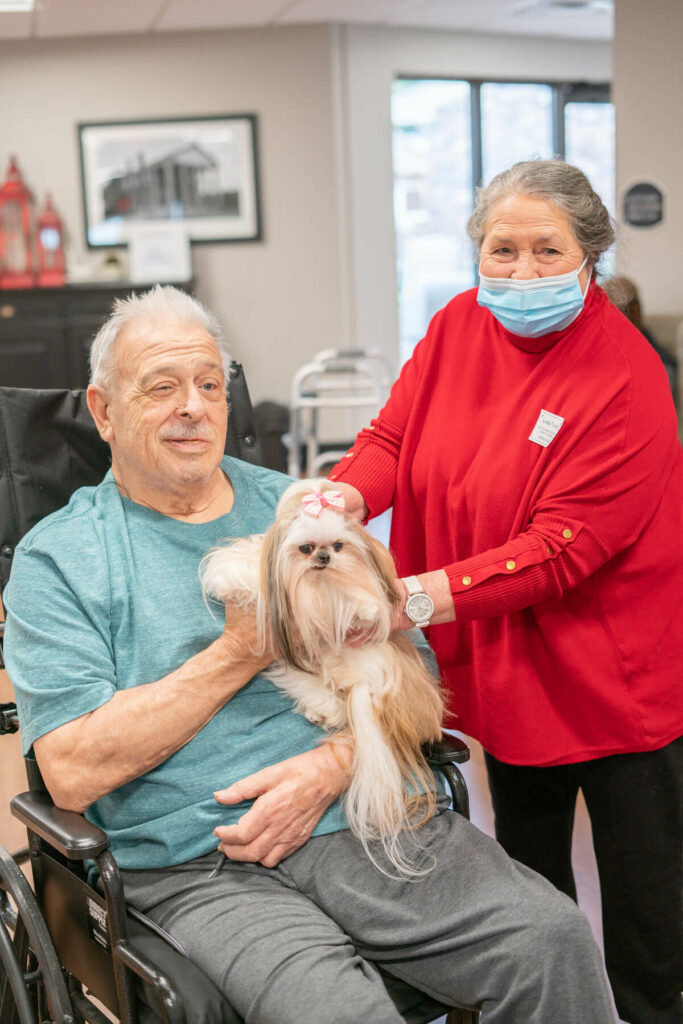 "Every day I worked I could keep an eye on their baskets. I'd just take some home and bring it back the next day," she said.
She's shared her family with them, too. Her husband, Tiny, has made routine fried chicken runs for some ladies, and her four-pound Imperial Shihtzu, Sissy, still visits residents.
Eventually, Tucker found herself caring for true family.
"My mother, Melba Hunter, broke her hip, and I took her to Lincoln with me. I was with her every day I worked. I took her with me to Lincoln/Donalson, but when residents were no longer able to smoke, I went with her to Elk River," she said. 
Once COVID forced the facility to close to visitors, Tucker was able to be with her mother on her shifts rather than wave to her from the outside windows. Another bright spot: Tucker's son, Benjie Porterfield, sent his grandmother flowers every month until she passed away in 2021.
Now Tucker shares flowers with the Elk River residents in memory of her mother, planting and maintaining them in the outdoor sitting area.
"Elk River was so good throughout all of that with my mother. I've always worked under good people," she said.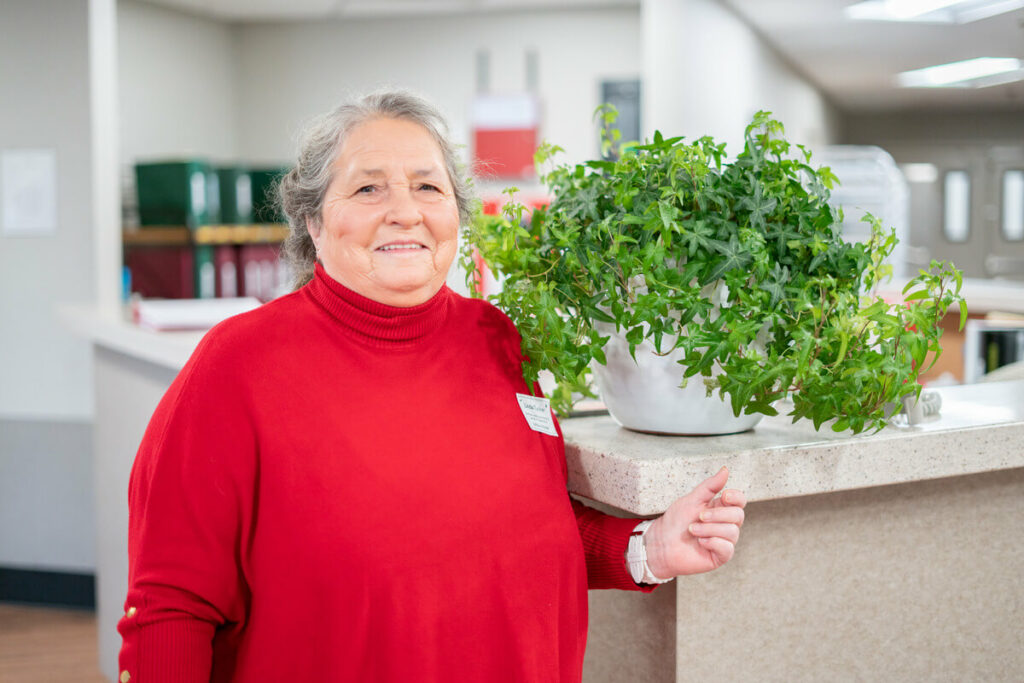 Vickie Hopkins, one of Tucker's prior supervisors, said, "You'd see her serving residents with loving hands and a tender heart. She'd come in on her days off and make sure residents were taken care of, especially residents with no families."
Tucker's dedication was recognized in 2012 when she was named Facility Caregiver of the Year by Lincoln & Donalson Care Centers.
Tucker now works only two days a week at Elk River, assisting with the women's activities and filling in when a tech is needed.
"I'll probably work two days a week till I can't go," she said.
And if she goes, she'll no doubt take a little sunshine with her. -GN