IN 2011, an overgrown hillside on the family farm needed attention, and David Robinson of Robinson Environmental Land Clearing got a call from an ad in the Farmers Exchange. Gina McGee's brother couldn't meet Robinson, so he asked his sister to deliver the check when he finished the job.
Gina said, "I did, and I remember noticing he didn't have a wedding ring [on], but a lot of guys that run heavy equipment don't wear wedding rings because of safety issues. We talked and laughed, and that was it."
A year later, Gina's brother arranged for David to return for additional work. Again, it was Gina who was available to pay him when he finished.
"I told him, 'I'm going to be cutting hay today, so if you finish before I do, here's my phone number.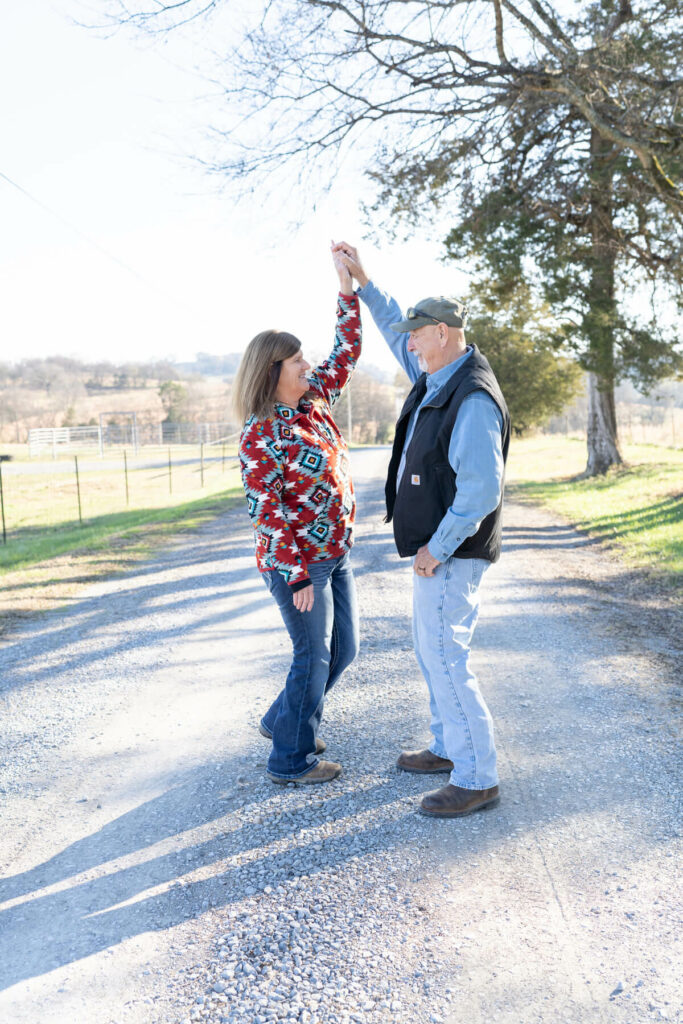 Call me, and I'll come home and pay you.' So that's how he got my phone number. He asked if I wanted to grab something to eat. We ate at Marvin's, and he went back home. I thought I might hear from him, you know? Nothing," Gina said.
It was 2012, and Gina had just gotten her first smartphone. A couple of months later, a friend asked Gina if she had ever checked her voicemail. Gina insisted she didn't have voicemail; she'd never set it up.
She said, "So one night I started playing with the phone, and sure enough, all these messages started coming through. He had called me three or four times and left messages. And so the next day, I called him and told him what happened."
But why did David keep calling?
He said, "Well, I figure a lot of times people don't answer a phone when they don't recognize the number. My phone has a 615 area code, so it wouldn't have been familiar. I was getting ready to delete her number from my phone when she called."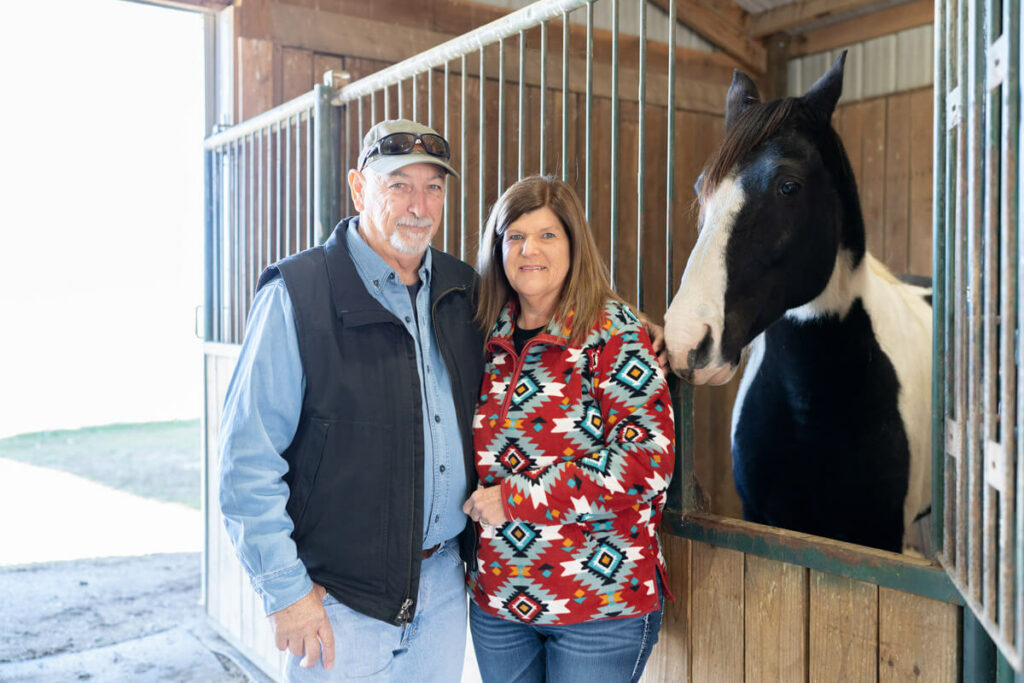 After the first visit, David didn't have her number, but he still thought about contacting her again.
"The first time I came down here to work, I thought she was really nice. I started to come back to see her, but I didn't want her to think I was a stalker. So we missed another year, right there, apart."
But after Gina's call, the distance shortened. The couple began dating in 2012, managing life between her home in Lincoln County and his in Rutherford County. Part of the reason they go so well together is the number of common interests.
Gina said, "We like the same things; we just clicked. I know it wasn't in God's plan, but it's a shame we didn't meet each other 30 years ago."
The couple spends all their time outdoors, weather permitting, so nothing seemed unusual the day they were out on the farm in their side-by-side.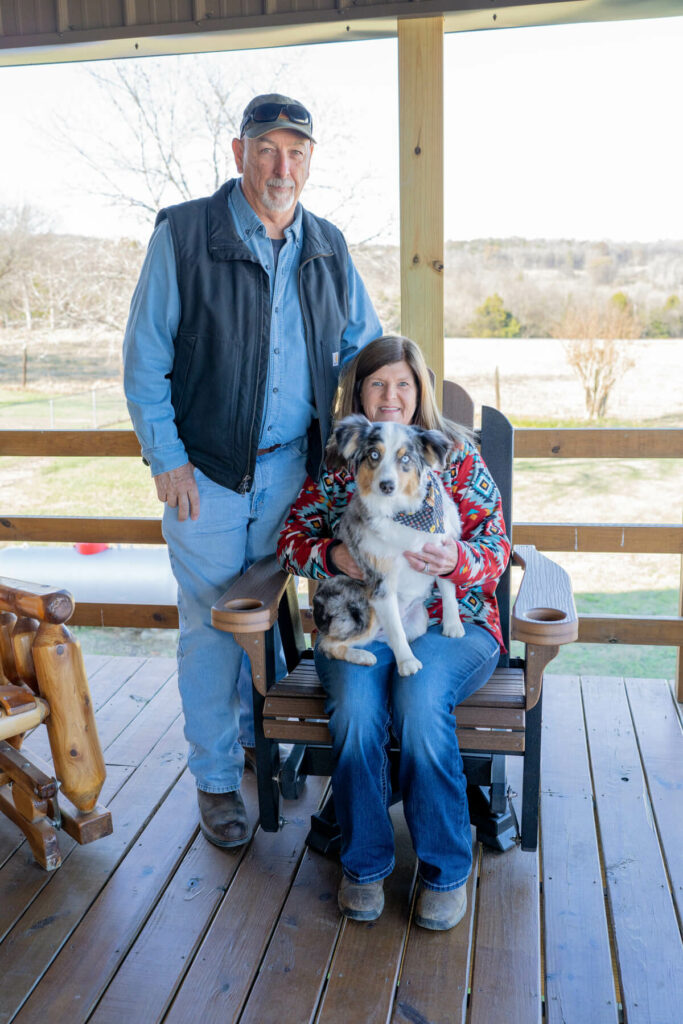 "He took me back there and stopped exactly where I first saw him. He wanted to get out, and we [walked] around until we got to the exact spot where he first saw me. He proposed to me on the hillside where I first met him."
Jeweler Eva Spray always wanted to know when they would get married, and David promised she'd be the first to know. He kept his promise, and Spray made a house call to assist him in picking out the ring. It was almost comical in hindsight, trying to sneak her onto the property without Gina knowing what was happening.
The couple married in 2021. "Wasn't no need rushing into it," David laughed.
And it all started with an ad in the Exchange.
"He tells everybody he got me out of the Exchange or from farmersonly.com," Gina said.
David said, "It wouldn't have happened otherwise because I never would have been down here and run across her. We dated for almost 10 years, but it seemed like we were married anyway, so it wasn't that different after we married. People think we've been married for 30 or 40 years wherever we go."
"It's been really nice," David said. "We're just as close right now as we were the first day. A lot of times, after a couple of years, some people grow apart or soon divorce. But we have so many of the same interests, and she enjoys the work I do and likes going with me to look at jobs because I'm always going somewhere different. Something here always needs doing—like baling the hay—and we do it together."
David's advice for a strong relationship is to always give it your best, be honest, and trust the Lord. GN