ON MAIN Avenue North, in downtown Fayetteville, a particular building sticks out. It is hard to miss with its red, white, and blue colors bursting with patriotic pride. On the exterior of the building hangs a sign that reads, "The Warrior Exhibit." On the inside of the building rests the faces and memories of hundreds of warrior veterans.
The exhibit is the fruitful aftermath of one woman's mourning journey. Linda Williams, a Fayetteville native, lost her brother, U.S Marine Corps Corporal R.D. Williams Jr. or "Bobby," years ago when he served in Vietnam. Since his passing, Williams has been on a mission to honor him and all the other brave men and women from Lincoln County who have served our country.
The most notable instance that deeply provoked Williams to act, happened when she attended a function at the Lincoln County Museum a few years back. She walked through the different rooms until she finally got to the military room at the museum's end. It was there that she noticed there was no Vietnam section. Immediately upon leaving the museum, she got on the phone with one of the museum board members and asked if they would like to display her brother, Bobby's, old military uniform. Museum President Marie Caldwell happily accepted the offer. Then Linda and her sister, Brenda Williams-Roles, went to work to raise money for a display case that would later house the uniform.
A local veteran, Pat Bennett, caught word of the additions made to the military room. He approached Williams and suggested she visit the war memorial in Hohenwald, Tennessee. At his suggestion, she went. Moved beyond the point of tears, she said to herself, "We have to do something like this for our veterans."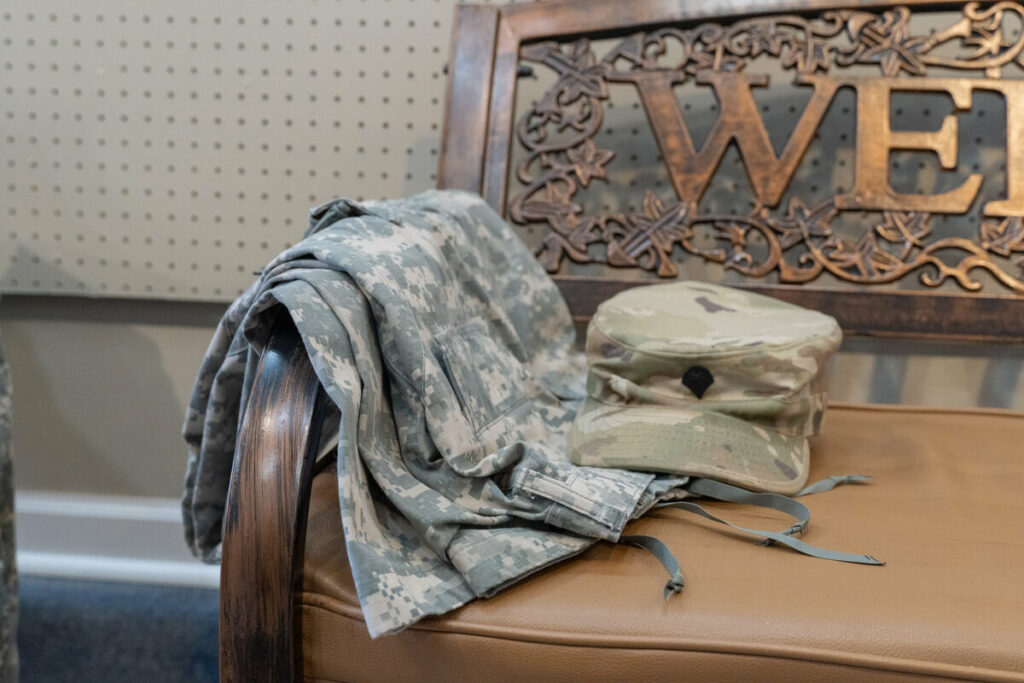 So the work began. Williams and Bennett started coordinating with others in the community, looking for an appropriate place to house such a powerful memorial. At first, the memorial was set up in the Fayetteville Recreation Center. The memorial stayed on site for quite some time before being relocated to its current location on the square in downtown Fayetteville.
During the laborious process of organizing this exhibit, one of Williams' friends approached her and said, "Linda, this is really a tribute to Bobby [Linda's brother]." Taken back, she replied, "No, this is for all veterans." Her friend came again and asked, "Would you have done all of this if you had not lost Bobby?" Williams stopped and took a moment to think. Finally, she said, "You know what… you are probably right. But when something like this happens to your family, and you lose somebody, it hits home. It's not somebody else's family. It is your family. And it's personal."
It's not only personal for Williams, but it is also personal for countless others who have lost a loved one to war. Therefore, if you were to step foot into the front door at 113 Main Ave. N., you would instantly lay eyes on over a thousand different faces of those who have served, from the Revolutionary War all the way up to the present-day conflicts. These faces are not just stock images printed off the internet and hung up for artistic expression. These photos are images of loved ones who are dearly missed and fondly remembered. Walk around the room, and you will lock eyes with Mom. You will see your young cousin's soft grin or your uncle's rough beard. You might laugh as you see your grandfather's receding hairline or smile at your grandmother's beautiful jawline. And it will all feel personal, because it is.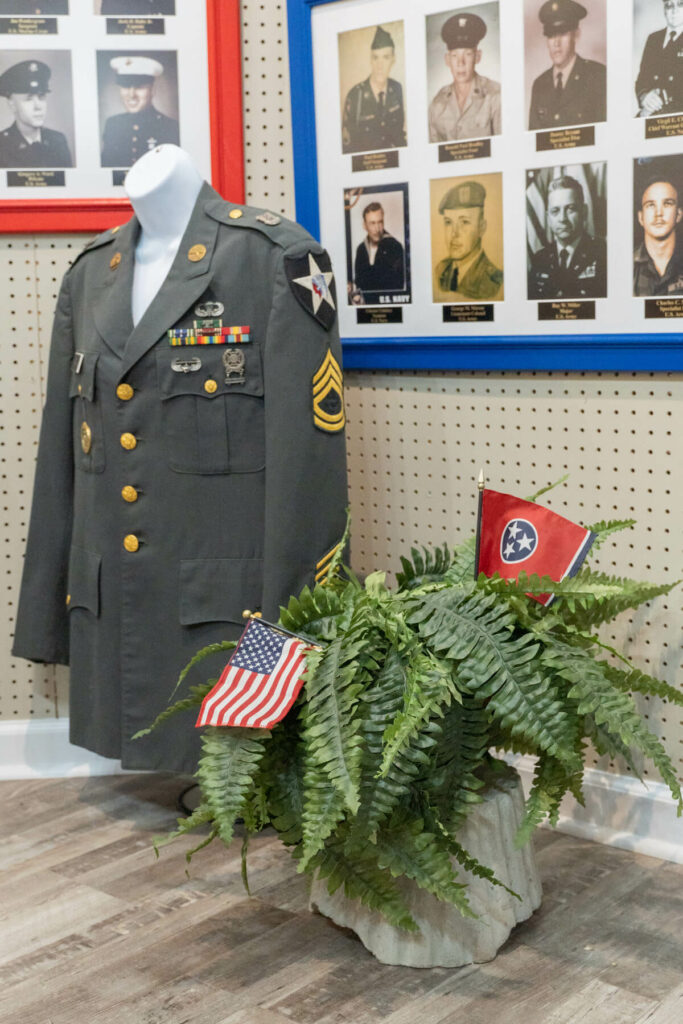 Collecting pictures of local veterans continues. Anyone who has lived in Lincoln County at any time in his or her life is eligible to be in the exhibit. Pictures as well as basic information (rank, branch of service, and war era) may be submitted on site at the Warrior Exhibit located at 113 Main Avenue North in Fayetteville. Hours of operation are Tuesday through Saturday from 10 a.m. to 5 p.m.
Williams shared, "The Friends of Fayetteville Lincoln County Veterans Inc. (FoFLCV) is the 501(c)(3) organization who sponsors the exhibit. The exhibit would not be what it is without the loyal, hard working board of the FoFLCV Inc. Come see us at the Warrior Frame Shop located [inside] the [Warrior] Exhibit [building]. All proceeds are used to maintain the exhibit." GN