DICK CLARK said "music is the soundtrack of your life." Eric Michael Taylor would say music is his life, and he enjoys writing and performing the soundtracks of your life.
Taylor's music style can be summed up in one word. "Raw," he said. Listen to it, and you'll quickly agree. They are relatable and connect with the lives of working-class, everyday people. His songs resonate, especially with Lincoln Countians and Southern country music lovers.
Taylor said, "I wrote my first song when I was 19. I write from real-life experiences or things I've heard or seen, so it's really more like I'm just retelling the story. I miss older country music where they told true stories. Waylon Jennings and all those guys like him told real stories that you really connected with. The songs I write and sing are about the nitty-gritty of life, and that's the good, the bad, the great."
His song "Ballad of the Taft Boys" is filled with honest, Southern straight talk. "Midnight Lullaby" will sing you to sleep, with memories of Lincoln County's country scape. "Love Like 1953" will woo you to a slower time. "Delta Queen" is a rocking, good-time song written after friends challenged Taylor's habit of writing meaningful, sometimes sad, slower-paced ones.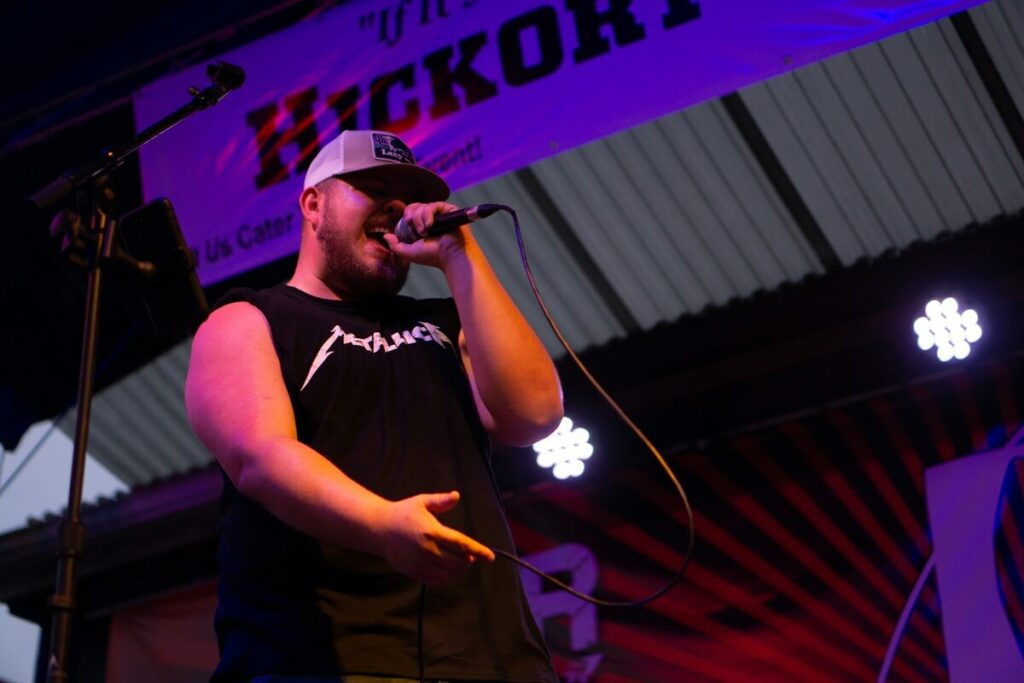 Taylor said, "I'm a big party guy. I like partying, and I like loud, Lynyrd Skynyrd kinds of things. So I sat on my back porch with my whole family, and we all wrote 'Delta Queen'." Arguably, my three best songs were written with my family, so it seems like I need to add them into more of the writing sessions."
Taylor's career today is also summed up in a few words. "It's wide open," he said.
Friends and family enjoyed his music and wanted to be able to listen to it anytime, so he recorded a few songs. It turned out to be the cannon that launched a full-time career. Taylor had performed for friends and family since he was a kid but found his calling after a short move to Pilot Point, Texas, in 2019. A weekly job in a Texas bar exposed him to the music style that heavily influenced his writing and taught him how to play bars.
"I found guys like Daryl Singletary. I learned about Bakersfield country, where Merle Haggard came from. I learned a lot about music and life in general when I moved out there. I found my sound and found myself and the direction I wanted my life to take," he said.
And it's a direction it has taken quickly. Playing four or five times a week keeps him on the road and often separated from family. His family is not only at the heart of his music, but his life as well. 
"My family is my compass. I played five shows last week in three different cities. People on the road are great, and they blow your head up. When I get home, I'm just Eric Michael to them. If I start getting an attitude, they'll put me back in check. They're definitely the reason I can keep doing this. You've got to have those people around you. I still can't believe that I get to do this job, doing what I love. I feel so lucky and blessed," Taylor said. GN