SPEND 90 seconds with Jennie Schutte-Patrick, and you'll know you're about to get an education infused with passion and humor. It's everywhere she is, and you'll find this wife, mom, and chief of staff in many places.
First stop, home – Pilaroc Farms. Pile-o-rock Farms. There. You said it! That was, quite literally, their first farm, but you'll find their current location full of much smoother, greener pastures. Here, you'll see firsthand the hard work that goes into designing the quality of life enjoyed by their beef, lamb, and pork livestock. What do you know about how and where your bacon lived?
"We had been selling beef, pork, and lamb for a number of years at farmers markets, restaurants, grocery stores, etc., and knew we had to make a move to grow and decide whether to start shipping or open a high-end butcher shop down in Madison or what exactly. We're both obsessed with animal agriculture. Beyond a handful of petting zoos in the area, no one taught about livestock. For this reason, we feel it's our responsibility and Pilaroc's mission to educate on where your food comes from," Schutte-Patrick said.
At Pilaroc, you can shop from local farmers selling farm-direct items such as eggs, goat cheese, ice cream, maple syrup, grits, bison, goat soaps, and even crickets! In the middle room, they butcher their own meats in their further-processing facility. In a further processing facility, livestock is taken to a United States Department of Agriculture-inspected butcher to "kill and chill." The carcass sides are brought back to their facility and broken down into steaks, their own flavors of sausage links, specific burgers, grinds, and more.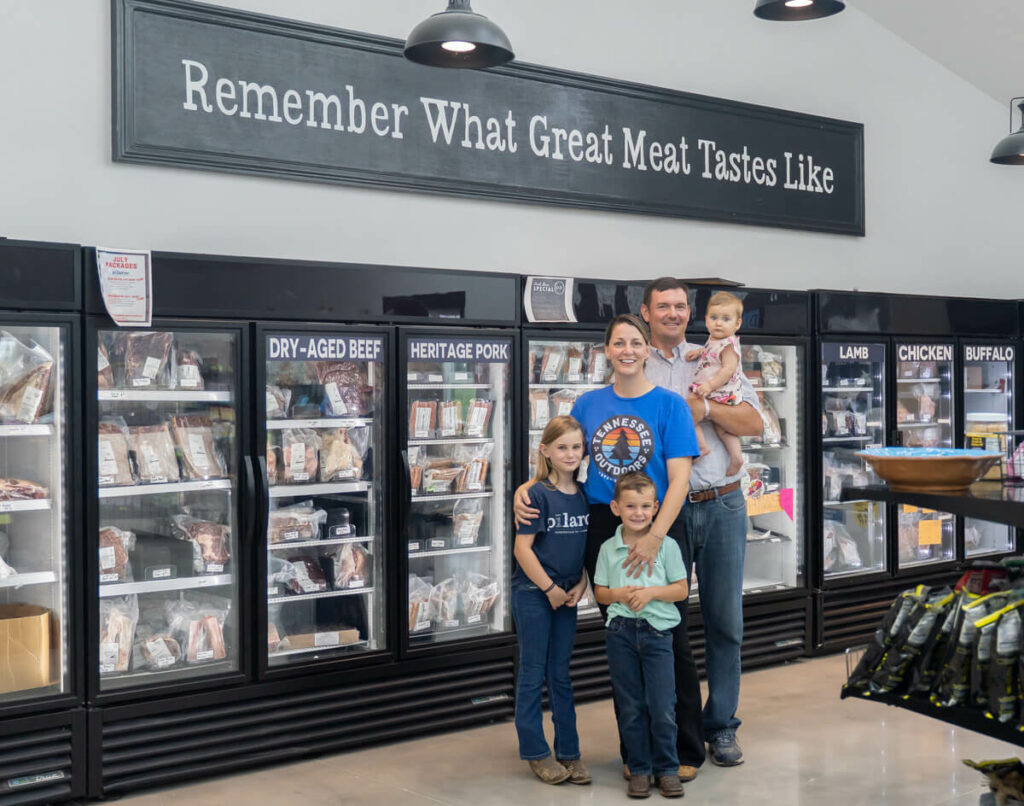 Schutte-Patrick hopes shoppers in the future will be able to eat their prosciutto, salamis, and local cheeses on the store's patio while watching the livestock around them. Some always wonder how you can eat your animals and how not to get attached to them.
"We do get attached to them. We are very involved, as all meat-eaters should be. We feel for every animal that leaves this farm. You have to feel something, or you're in it for the wrong reasons. We thank the animal for what they're going to provide. And this is full circle; an animal lives and dies to sustain our lives. We're not flippant about that and are extremely respectful of the process. Any good livestock farmer wants to give that animal the perfect life out of respect for that animal. They have one bad day; we like to say two bad days if they're males," Schutte-Patrick said, trying to lighten the mood.
Those other farmers' products in their store? Schutte-Patrick passionately supports local farmers and agricultural businesses that are working to connect customers and growers of products that are all local to Tennessee, Alabama, and the Southeast. These passions are promoted with a sense of humor on Instagram and Facebook that is bound to lighten your day while simultaneously causing you to consider the reach of your investment when you shop. This initiative has joined forces with Tennessee's South Central Tourism Association, where Schutte-Patrick is an Experience Tennessee Ambassador.
"I'm working with Tennessee Experience to develop a map of all the local agriculture resources and farms to let people know they can be driving by so many farmers that have the products they need. They don't have to go to Walmart or Publix to pick it up. That's really exciting from our business standpoint; working with Experience Tennessee to highlight all the farmers in the area. We want to support as many farmers as we can," she said.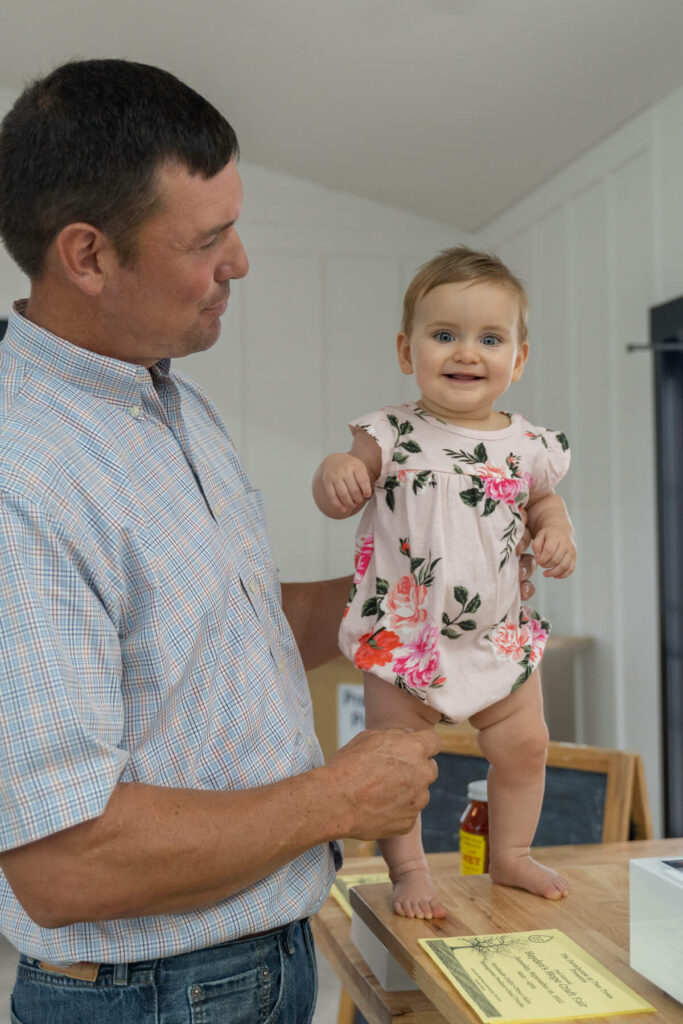 As if educating the public on all things agriculture and livestock isn't enough, she's teaching something new. It's something she didn't sign up for, but she's learning as she goes – breast cancer.
"There's so much front and center [that] I want to get across. I didn't think I knew anything about breast cancer; now it's like I'm an expert. People are checking themselves, because I've asked, 'Have you done a self-check today?' I never thought I wanted to be a teacher, but I've kind of put myself in that position in everything I've ever done," she laughed.
A recent Instagram post is a page from her class notes:
"One month ago today, I was told I should stop [breastfeeding]. It's funny, when someone tells you to stop doing something, it changes your mental state. It's like how I've always said I never wanted boobs, and I'd be fine with a boy's haircut because both female attributes are zero fun. But to hear someone say you're going to lose your hair. And a boob. Or two. Or three. (Just kidding, seeing if you were paying attention), makes you want to punch something."
Schutte-Patrick said, "With cancer, I'm an open book. I'll talk about boobs all day long. I want to tell everybody about it. I've been putting reminder checks on Instagram, encouraging women to do self-exams at home, or schedule their first mammogram. I'm trying to be slightly pushy and slightly annoying about it – just enough to get the need to do something, anything, across. And it's working. A woman messaged me that she checked herself the very same day I shared my diagnosis online, immediately made an appointment for the lump she found, and thankfully it was benign. Another follower moved up her mammogram appointment just to be safe. And similar stories are pouring in. Hearing those stories, I know I'm doing the right thing. I know I'm making a difference."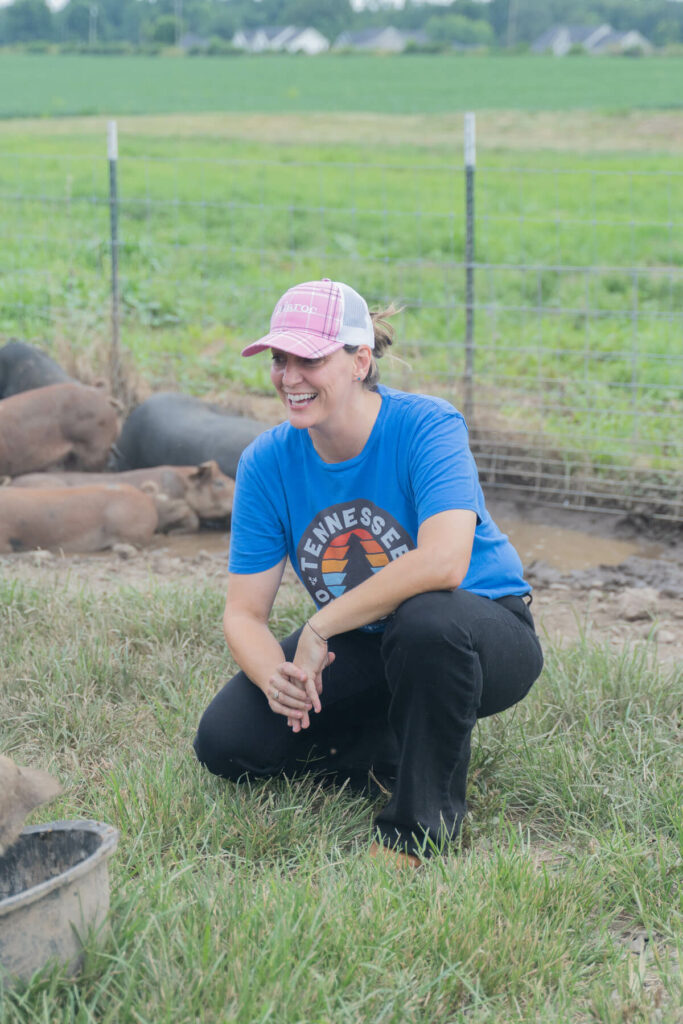 Asking Schutte-Patrick how she's handling reflection these days, "Things become more intentional with your kids; the time you spend with them. You become more intentional with what you put on your table, what you're putting in your mouth, where you purchase from in the community, and who that might help in the long run."
Jennie Schutte-Patrick is an ambassador for life. GN