WHEN I first saw her, something told me, 'I'm going to marry that girl someday,'" Donny Ogle said, the love in his voice strong 55 years later. "And she couldn't stand me. I guess I was a little obnoxious and aggravated her too much for a while. But I just knew I was going to marry her one day."
Donny and Kathy were freshmen in high school at the time. By their sophomore year, she began to come around. Kathy's parents allowed Donny to call one evening a week and talk for 10 minutes, and they talked at school until they could begin dating once a week. Donny won Kathy's mother over quickly, but her father took longer.
"Her daddy didn't really care for me and wanted to keep really tight reins on me at first. I didn't like it back then, but I see the reason for doing it," said Donny.
Donny proposed by graduation, and they were married the following January. Like most of their generation, they had high hopes of getting off the farm.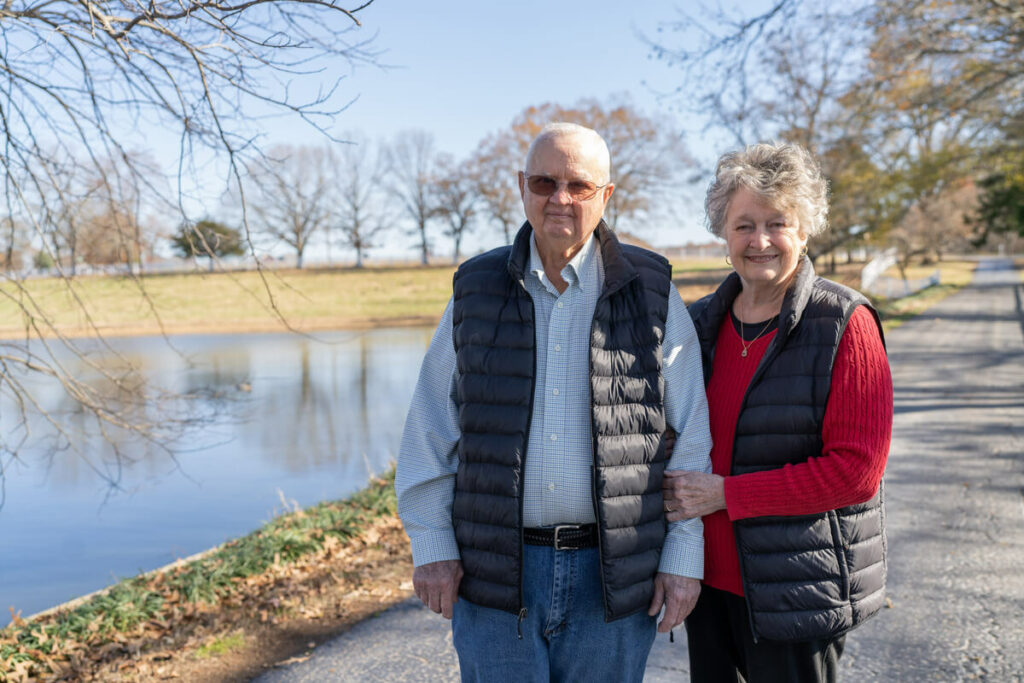 Donny said, "I had farmed all my life. My daddy farmed, and when I got into high school, I wanted to get off the farm. My main goal was for us to be off the farm and not have to work."
But an opportunity they couldn't afford to pass up presented itself and changed their future trajectory. A 75-acre farm came up for sale, and Donny's daddy, whose health was beginning to fail, offered a good suggestion for both families.
"Daddy said, 'I'll help you buy that farm if you'll stay and help me farm.' Kathy and I talked it over, but she wasn't sure at first. We decided, though, if we start with nothing and wind up with nothing, we've lost nothing. She thought that was a pretty good idea, so we committed to staying, bought the house, and we're still here 55 years later. It just seems like everything was in God's will for us to be together and love each other like we did," said Donny.
Farm work can be dangerous, and Donny has had his fair share of accidents, driving him to lean into his favorite Bible verse, Psalm 120:1: "In my distress, I cried unto the Lord, and He heard me."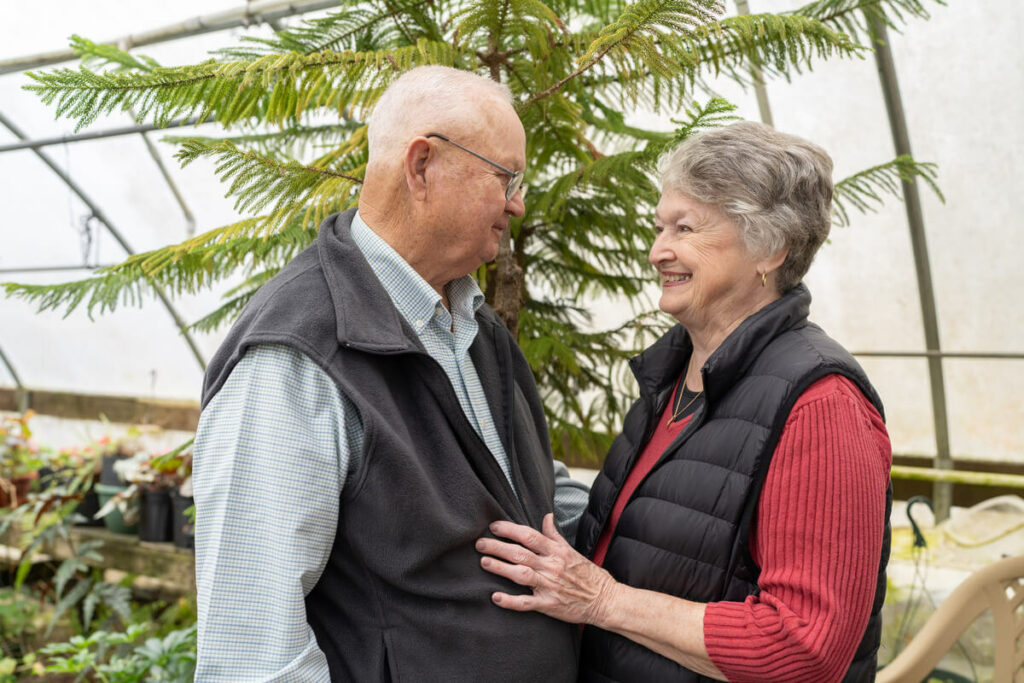 "I couldn't have made it through this life without her. She's stood by me on everything. I got hurt a lot and had a lot of injuries. She has just taken care of me; that's all I can say. Things didn't work out as well when I became her caregiver once," Donny laughed.
Without her, I couldn't have survived; I guarantee you. It's been a really good relationship and something I wouldn't change," he said.
"Same for me," Kathy added quickly.
IT'S BEEN A BUSY LIFE.
Kathy worked a while at Boeing and then taught for about three years, but soon the children were born, and she was needed at home.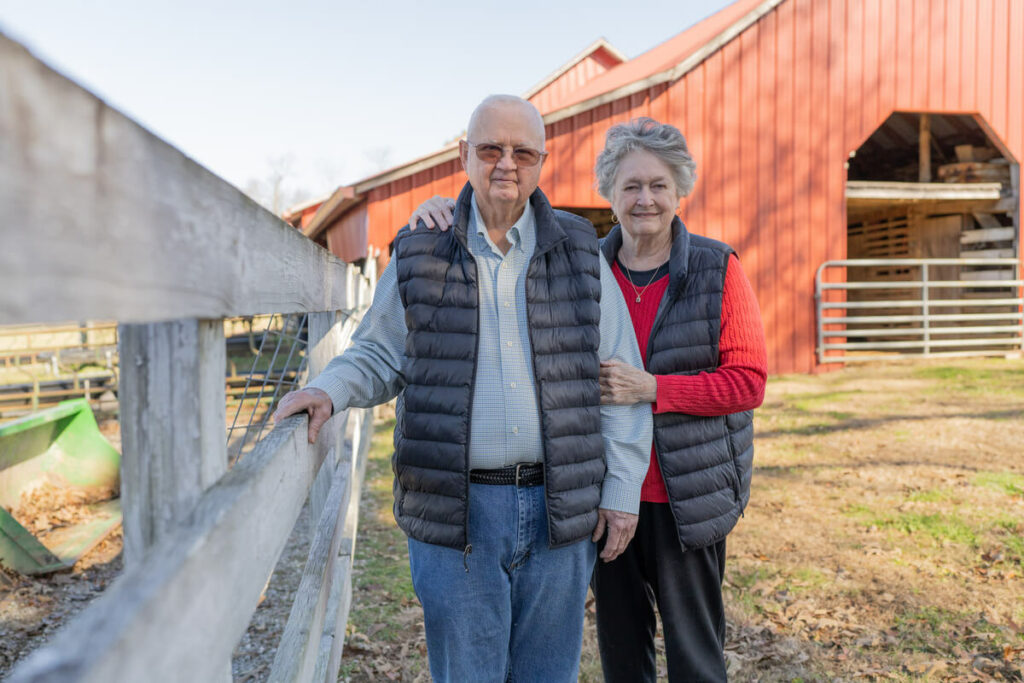 "Kathy and I worked together. No matter if it was spraying, cutting beans, picking cotton, or whatever, she helped me. She came to the field and brought the kids and lunch and even supper if we needed it."
And when things got tough, interest rates were high, and the crop prices were low, Kathy went back to public work to make ends meet, working 19 years in the Lincoln County Circuit Court Clerk's Office.
They served the public like they did everything else—together.
Donny was a county commissioner for 40 years and has been an officer of the court for 24 years.
It's only natural that hearts bent toward service share with those around them.
Whether it be flowers, vegetables, or eggs, the Ogles' garden is a giving garden.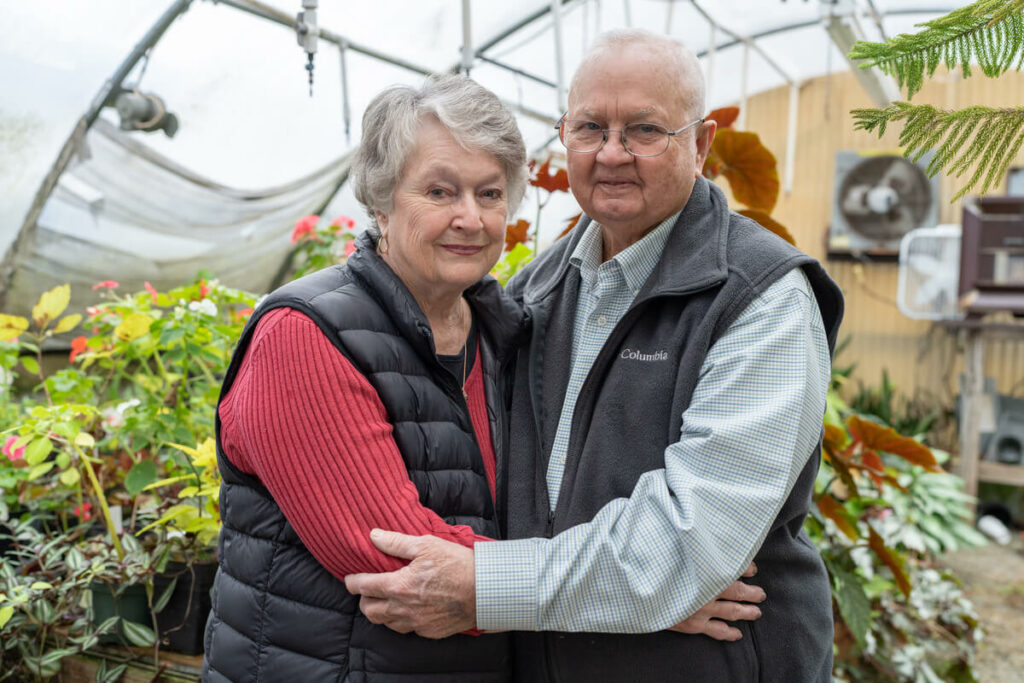 Kathy said, "There's a lot of joy in gardening. Donny built me a greenhouse several years ago, making it even more enjoyable. We share with our children and with anybody that wants it. I love to give it away and already have my garden planned for next year. I really enjoy my little hens, too."
Donny still works their cow/calf herds, and, like everything else, it's something they do together.
"She does the record-keeping, and I try to do the manual work, but she helps me. We work together on everything we do. We enjoy each other."
While many couples escape to the mountains for quiet time, the Ogles go to the creek and the little cabin they built there. They don't have to venture far, just as long as they're together.
Donny said, "Working together has been the key to our success."
Including God and the church in their relationship increased their faith and supported them in every season of life.
Their parents, as role models, also contributed to their success.
"We looked [to] them if we had a question or problem. We could go to them, and they'd always help us if needed. The examples they set for us were just tremendous," said Donny.
They honor their parents by setting the same examples for their family. Their four adult children follow their standards of life, love, and leadership.
Their son, Doug Ogle, previously worked as a 911 operator before his accident in Lincoln County. The couple's daughter, Pam Wells, is the Moore County Register of Deeds. Another daughter, Tori Young, is a teacher at Ralph Askins Elementary and a county commissioner. And their son, Wesley Ogle, is the Deputy Chief of Planning/Administration at Huntsville Fire & Rescue. They're all leaving a legacy for the generations to come — presently, nine grandchildren, seven great-grandchildren, and another one on the way.
Kathy said, "I had a good friend tell me–and she was right–'Treat him like a king, and he'll treat you like a queen.' That goes a long way."
"I'll have to say she's treated me like a king," said Donny.
"And he's treated me like a queen," Kathy added.
DONNY SUMMED IT UP.
"Being together, whether a good crop year or not, we just knew we were going to make it. Working together is the key."
Together—there's no other place they'd rather be. GN