HOW CAN a word trigger so many emotional responses, and why is it fair that it does? While we could erase the word from the dictionary, doing so would do nothing to erase it from our lives. However, with our support, an organization working to erase it from our vocabulary can do so much more. Cancer doesn't deserve a chance – our loved ones do!
Linking arms with Relay for Life of Lincoln County, Tennessee (RLLCT) pushes cancer steps closer into obscurity where it belongs.
RLLCT's volunteers, committee, and its lead, Alysha Miles, are passionate about supporting the work of the American Cancer Society, both nationally and in the local community. It's personal.
Miles said, "My grandmother, my mother's mom, was a big part of my life. I was just out of high school when she passed. You don't think about stuff like that until you're older and forms ask if you have a history of cancer in your family. I have to mark that now. That's one reason I got involved. Because it's hit my family hard."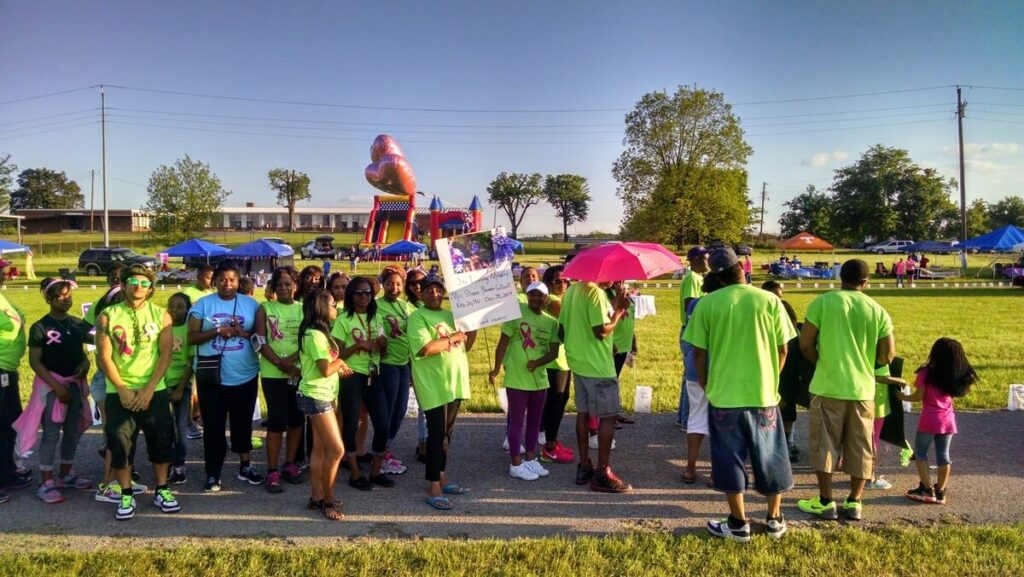 Committee member Tracy Holder agrees. "In 2007, my dad was diagnosed with colon cancer. He was one of the lucky ones. He's with us today because of the chemotherapy funded and discovered by the American Cancer Society. Since then, he's also been diagnosed with lung cancer and prostate cancer. Both are under control because of [positron emission tomography] scans taken after his chemo."
Others in Holder's family had cancer, too. "I love being able to help one day put an end to this disease." Funds raised by RLLCT benefit cancer patients and their families locally and nationwide, directly and through ACS and their research. The monies help fund research, assist patients with their utility bills, rides, and wigs, and provide places to stay when they travel for care.
"I just like to help any way I can," said Miles. It's a passion that unites everyone – volunteers, donors, patients, and their families.
ACS Relay for Life began as an overnight event symbolizing cancer's many physical, mental, and emotional effects on its patients. More recent events have taken on a shorter, stay-as-you-can format, but the acknowledgment of the burden of cancer and the hope offered through ongoing research are represented. Ceremonies honoring lives lost and survivors are an important part.
This year's Relay was on November 5 at Stone Bridge Park and featured a luminaria ceremony, survivor and caregiver recognition laps, and the rose ceremony. The rose ceremony is a segment dedicated to the memory of those lost to cancer in the last year.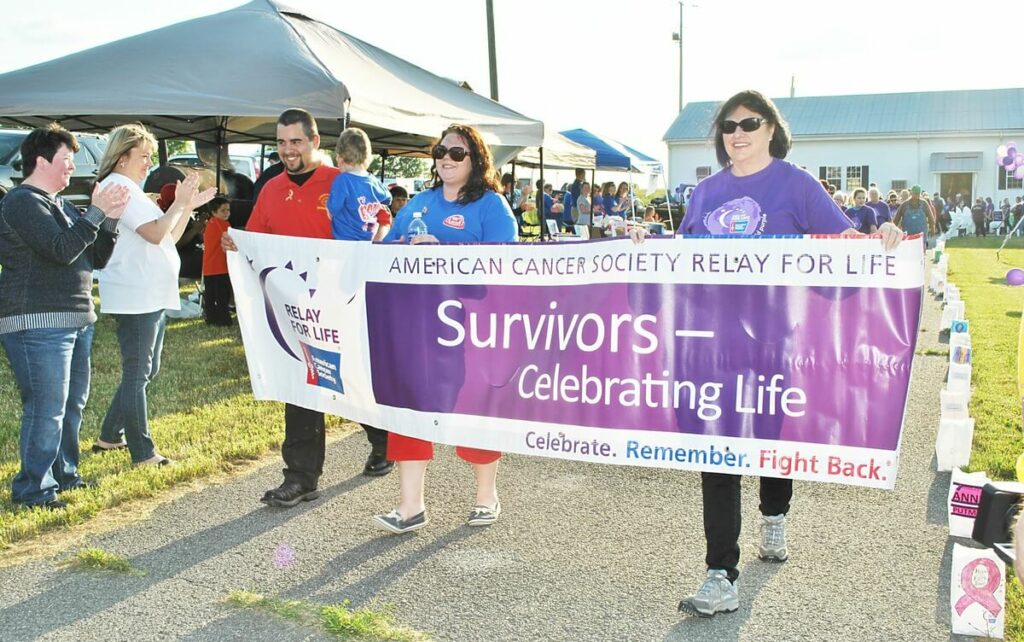 RLLCT's largest fundraiser is its Annual Night of Hope Ball. At the Sacred Stone Event Center, the event is held each April. Two Hicks with Sticks BBQ & Catering provides the meal, and those in attendance enjoy a DJ and dancing, and live and silent auctions benefitting the night's cause. Public and home-schooled students volunteer for the evening and are awarded community service hours in exchange. Businesses, organizations, and individuals can sponsor the ball or buy tables for the night and receive advertising exposure throughout the event's promotion.
Lisa Akins, with Sacred Stone. develops the ball's annual themes.
"Each year, we have a different theme. Past themes included: All the Colors of Cancer, Purple Night (signature color of Relay), Old Hollywood Glamour, Denim and Pearls, Dress for Where You Want to Go (COVID year), and Decades. All of those were so much fun. The 2023 Night Of Hope theme is Barn Dance, and the ball will be held on April 8, 2023," said Holder.
Other events throughout the year, like live music in the park and letters from Santa, raise additional dollars and awareness for the program.
Miles said, "Some people don't realize the money raised here helps people directly in our county. We know of some families that have had to stay overnight at a Hope Lodge in Nashville while taking treatments. We know the ACS 24/7 toll-free number is used locally when someone or a family member is diagnosed.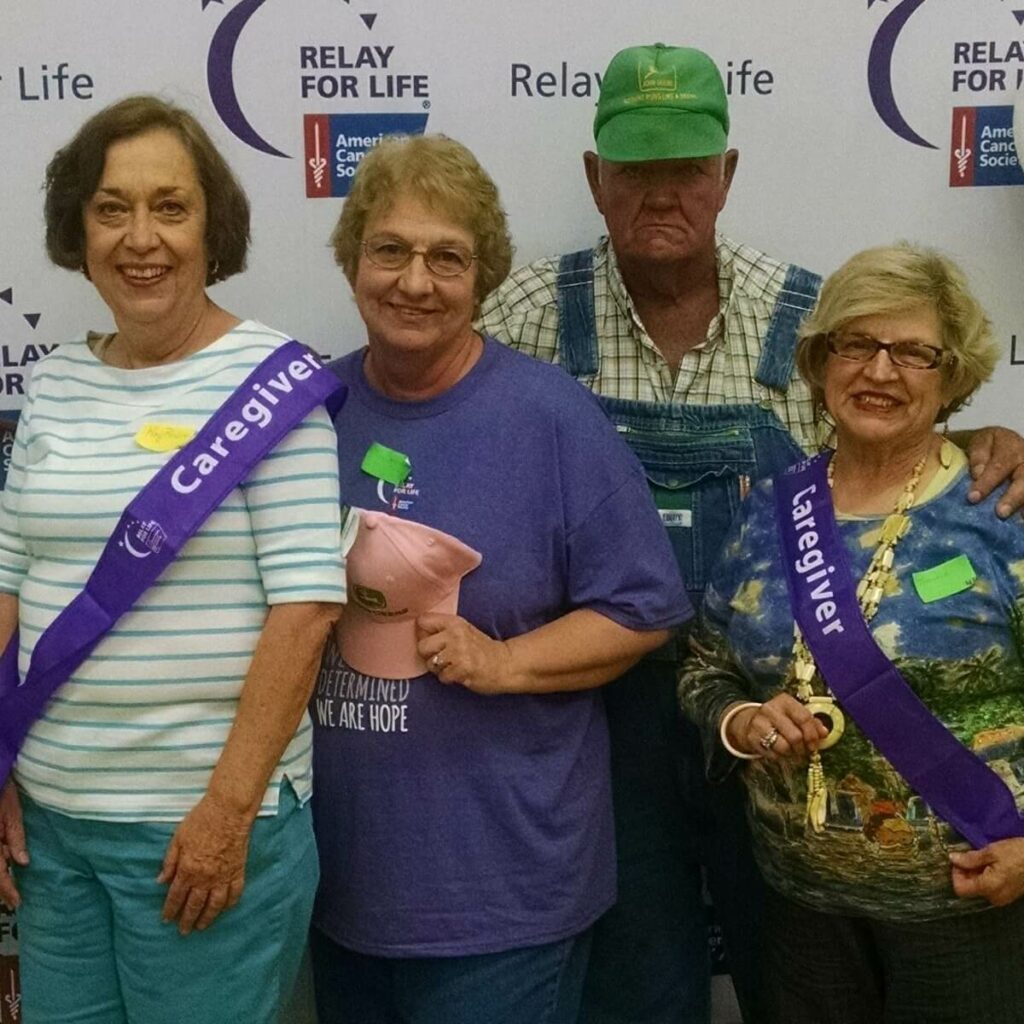 They can call and be connected to resources. For example, folders to keep up with appointments and paperwork are available. They can also access specific printed information like cookbooks for certain diets, preventative care, and pamphlets."
RLLCT and the ACS offer opportunities for partnerships that are especially needed by such organizations following the pandemic. Many are finding themselves in seasons of rebuilding; however, Lincoln County's cancer support unit has remained active and available to lend its assistance.
Miles said, "You don't have to volunteer all year. We can use you for whatever time you have available."
Teams can be organized and hold fundraisers ahead of the annual Relay event. Consider how you might involve friends, family, coworkers, and group members as a team, and find fun and creative ways to generate donations that spill over to cancer patients in our community.
Together, we can trump cancer's cruelty with care and commitment to its end. GN