FROM INSPIRATIONAL NBA athletes and talented teammates to dedicated family members and compassionate coaches, former Riverside Christian basketball player Will Eldridge had a slam-dunk support system. 
His dad and two older brothers were athletes, so he started playing sports before he could remember. They'd pass the time by throwing a football around in the backyard or shooting hoops in the driveway. His brothers pushed him to be faster, stronger, and more competitive.
"They pushed me to want to be better," Eldridge said. "I wanted to be like them and, you know, I wanted to beat them obviously — we're really, really competitive."
Eldridge played football, soccer, and tennis, but basketball was his one true love.
"That was probably the sport I was best at," he said. "But I just loved everything about it. I loved the team aspect. A lot of the people I looked up to growing up were big into basketball. It was just more a part of my life than any of the other sports."
He spent his free time watching Lakers games, and he grew up idolizing players like Kobe Bryant.
"I just looked up to him, and I wanted to play like him," Eldridge said.
By the time he was in ninth grade, Eldridge was starting on the varsity team as a point guard. And early on in his high school basketball career, he made a lasting impression.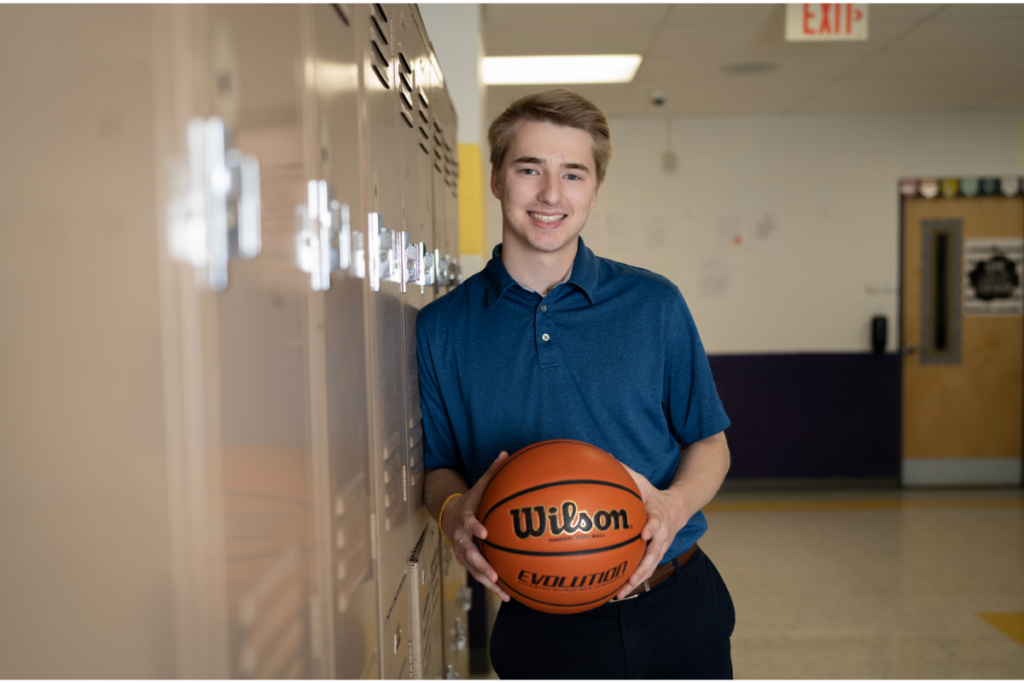 It was a home game against Riverside's rivals from Nashville. Riverside was down by two points with mere seconds left on the clock.
"My buddy, Eli, passed me the ball, and with about 10 seconds left, I hit the game-winning shot," Eldridge said.
It was the perfect way to kick off his high school basketball career as a freshman, but that didn't mean he didn't face setbacks. Until the ninth grade, Eldridge had several coaches from different leagues and levels. But he started playing under coach Troy Slone in high school. 
"When I got to high school, it was completely different," Eldridge said. "You know, everyone is bigger, everyone is better, and it's just a hard transition, but having him the whole time, we formed a really close bond. We still keep in touch, and he's just a really great guy." 
Slone taught Eldridge a lot about the game. He taught him a lot about winning. But more importantly, he taught him the importance of learning from the losses.
"He really made an impact on my life," Eldridge said.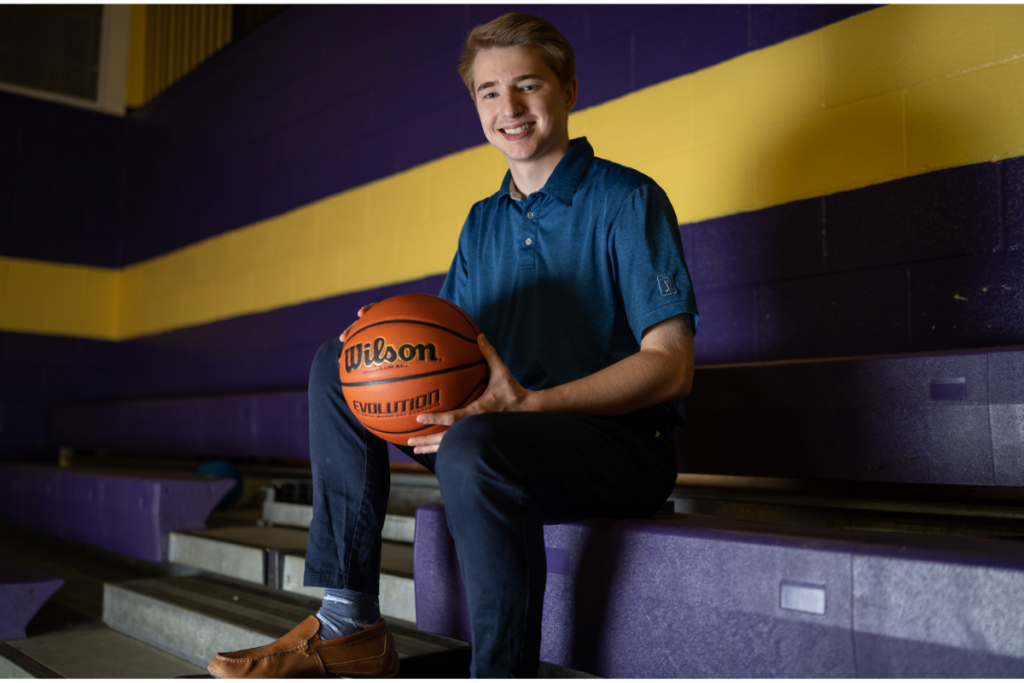 Slone wasn't the only one in Eldridge's corner. Whether he was playing in Nashville, Huntsville, or Chattanooga, whether winning or losing, Eldridge's "papa," Dan Mills, would be in the stands.
"He played basketball way back in the day," Eldridge said. "I knew he would always be there, and he would encourage me. I always wanted to play well when he was sitting there." 
Even with support from coaches and family, being a student-athlete isn't easy. Away games kept Eldridge out of town until midnight or later. Keeping up with schoolwork was challenging, and he felt a lot of pressure to lead his team. Luckily, for Eldrige, he was never in it alone.
Eli Wright, who helped him make that legendary play during his freshman year, was by his side, on and off the court, for seven years.
"We became really close," Eldridge said. "I guess you could say we were kind of a dynamic duo."
The two of them were team leaders together first in middle school. It stayed that way through their final season when they served as co-captains of the varsity team.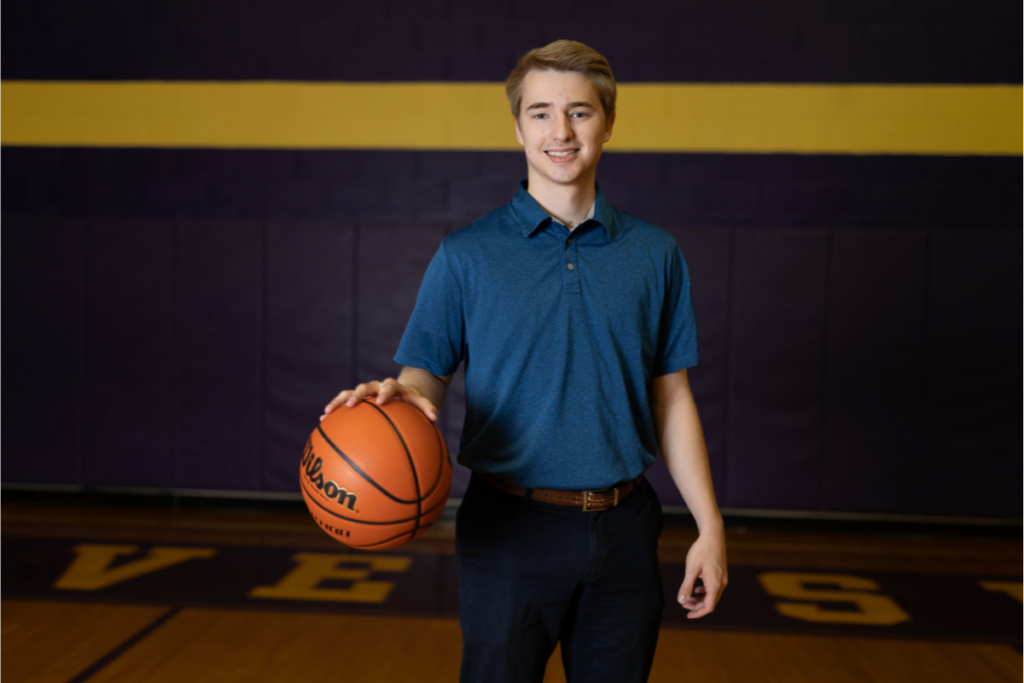 "We had a lot of pressure on us," Eldridge said. "Trying to lead the team together and keep everything positive, keeping everybody working hard and motivated was a challenge."
They made a great pair. In their senior year, Eldridge made the all-conference first team, and Wright made the all-tournament first team. They played through some very successful seasons, but no win beat the friendships they made along the way.
"I played with some of the most amazing guys," Eldridge said. "I loved playing at home, but the way trips made it — riding on the bus with everybody and cutting up — you know, those memories are gonna last forever. The team atmosphere was more like a family, really."
When it came time to leave Riverside, Eldridge had the opportunity to walk on at Freed Hardeman University but decided not to. It was too big of a commitment for a college student without any scholarship money. He was ready to move on.
"When you sign up to play, they own you," he said ."I still love basketball more than anything in the world, but it was my time to quit. I just went to college to get my degree and to have fun."
Now, Eldridge works as a relationship officer at the First National Bank in Pulaski. He gives out loans and helps customers. And he's having a lot of fun doing it.
At first glance, a bank and a basketball court couldn't be more distinct. One is designed to celebrate athleticism, host friendly competition, and hone players' sportsmanship and skill. The other is a place to deposit checks, apply for a loan, or open a savings account. But both are vibrant arenas for togetherness, self-betterment, and discipline. Eldridge has mastered them both.
There are two lessons he says that basketball taught him that he carries with him today:
"Failure is gonna happen. I lost a lot of games over the years, and I think that really prepares you for life because not everything's gonna always go your way. You're gonna fail, but, you know, always coming back and always working harder is what's gonna get you through it."
"Second is to rely on others. You have to rely on your team to win and to succeed. The people I work with now, they're like my teammates. I have to work with a lot of different people to make it happen. I learned from an early age that you can't do it by yourself. You gotta rely on a lot of other people." GN