ON ANY day, countless people cross our paths. Some are distracted, some are irritated, some are angry, and some are hurting. We may be one of them. Who knows how a kind word might change their mood and their day?
Kristy Towry Clark rarely passes up an opportunity to interact positively with those around her. It's practically second nature to her.
"I just try to do the best I can to help them in a positive way and show them the kindness I know and have been taught. You never know what someone's walking through or has walked through. Some are always negative about everything, and it makes me wonder what may have happened in their life. Something may have made a negative impact that they carry with them on a daily basis, and they don't know how to be any other way," Clark said.
Her efforts certainly don't go unnoticed or unappreciated.
She's the type of person that lights up a room. Wesley Bryant, who has known Clark for years, said she was effortlessly joyful.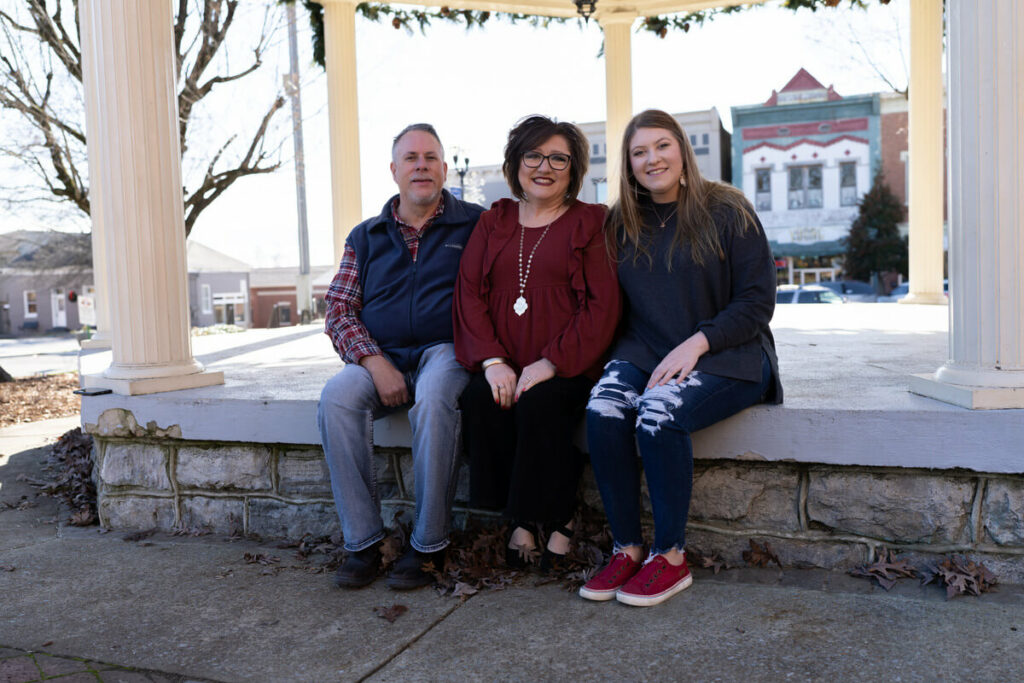 "Kristy is someone you look forward to seeing," Bryant said. "My stomach hurts after talking with her because I belly laugh the entire time. Certain people just have that aroma to them — that brightening, uplifting joy that you can't reject. It's infectious. And I hope that one day I will be as effortlessly joyful as she is."
Like most of us, Clark juggles her moments of overwhelm, fears, and daily struggles. Her mama's advice to take one day at a time because tomorrow will take care of itself is ingrained in her thoughts. "Let it go," her mama says.
Clark's faith enables her to let it go.
She said, "No matter how bad things are, I try to stay in the moment and manage to make it with God's help and the support of family and friends. There have been many times throughout my life [when] I felt I couldn't make it, but through the grace of God and lots of prayer on my knees, I did. My strength comes from God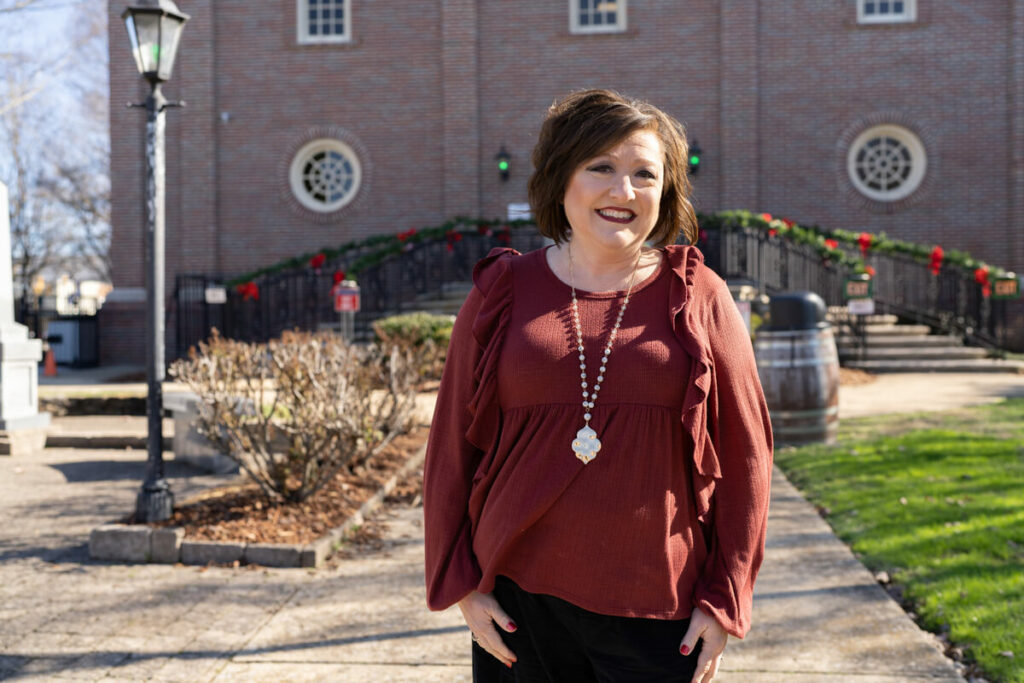 Taking it to God in prayer was natural; leaving it there, not so much until her friends encouraged her to lay it all at His feet, leave it there, and don't take it back.
"It's hard to let Him work things out for you if you are still trying to work it out yourself, too," Clark said, from experience.
Her personal experiences give her the courage and confidence to speak to others she encounters.
"I just listen to people's stories to learn what they're going through or have been through. When I can, I watch how they live. I walk away from these conversations, having cried many times and had my heart broken for them. I just pray and ask for God's mercy to be upon them and help see them through. This builds strength for my own life and reminds me that I am very blessed. God has been so good to my family and me."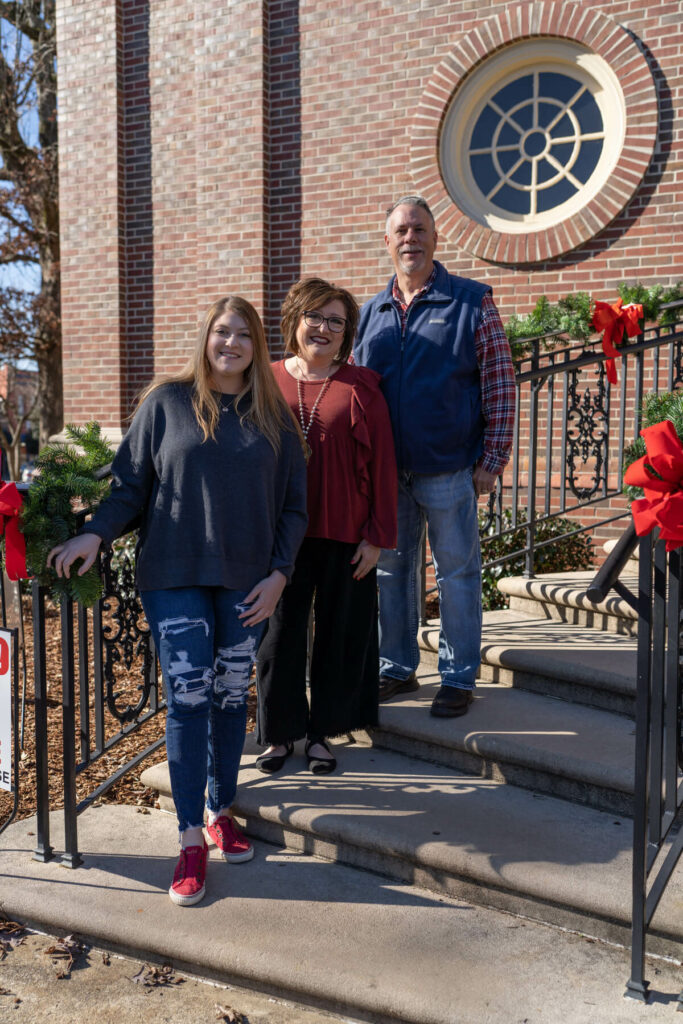 Clark attends Maranatha Baptist Church and shares her life with her husband, Brent, daughter, Lauren Towry, and bonus son, Jacob Clark.
Fueled by coffee, Jesus, and daily devotions with her husband, Clark loves spending time and making memories with family and friends in her off time. "When I'm with my daughter, my mom, sisters, and their girls, we belly laugh so hard at anything and everything. It's so much fun."
It seems only natural that someone looking deeply for good in others loves thrift shopping, an extension of seeing more than first meets the eye. And like many of us that love happy endings, Clark enjoys Hallmark movies. It might be more surprising to know she collects cookbooks, loves reading and looking through them, but admits she doesn't always cook from them. Can't we relate?
Her parents, Joe and Marie Pendergrass, have greatly influenced her response to and outlook on life.
"My parents taught me great values growing up — always to think before you speak, always be true to yourself, treat others the way you want to be treated, and always be the same person no matter where you are or where you go. Kindness and forgiveness go a long way," she said.
Clark's blessings include friends, family, and coworkers at the Lincoln County Courthouse. It's a reciprocal blessing.
She said, "When I find myself down, I think of all the many blessings I have. I look around and see situations outside of my own and know I have so much to be thankful for. I work with so many wonderful people, and I try to keep a smile on my face even if I'm having a bad day. God always puts people in my life at the right time, just when I need a lift. He never fails. It's something I always tell my daughter. He always brings peace and comfort."
"I believe one day God will show me buckets of my tears He's collected from day one, then pour them out from heaven like rain, because we all know there's no pain and sorrow in heaven. Sometimes when it rains, I think of this," said Clark.
Until then, Clark will keep praying and looking for the next person that might need something positive in their day. GN