A CHILD STARES at the blank page. She can't remember the teacher's instructions and believes she can't draw. Only artists can do that. And she's not alone. From childhood to adulthood, it's a struggle that's not unfamiliar to most of us. Lincoln County High School (LCHS) art teacher Jennie Roles-Walter had a different experience, leading her on a path that inspires art, joy, and encouragement throughout Lincoln County.
"I've always created. As a child, my family always encouraged it. They taught me that everyone has different gifts. God blesses us with them, and we are to hone and develop them to use for God and others. My parents supported me even when they didn't understand what I created," she said.
Roles-Walter graduated from LCHS, then from Motlow State Community College. The next phase of her education pointed to her calling.
"The Appalachian Center for Crafts is an actual art school tucked away on Center Hill Lake. I toured the campus with my mom, tried it for a semester, and fell in love with it. I lived on campus, and one day while I was walking the trails, I was praying about what to do next and felt very compelled to enter art education, she said"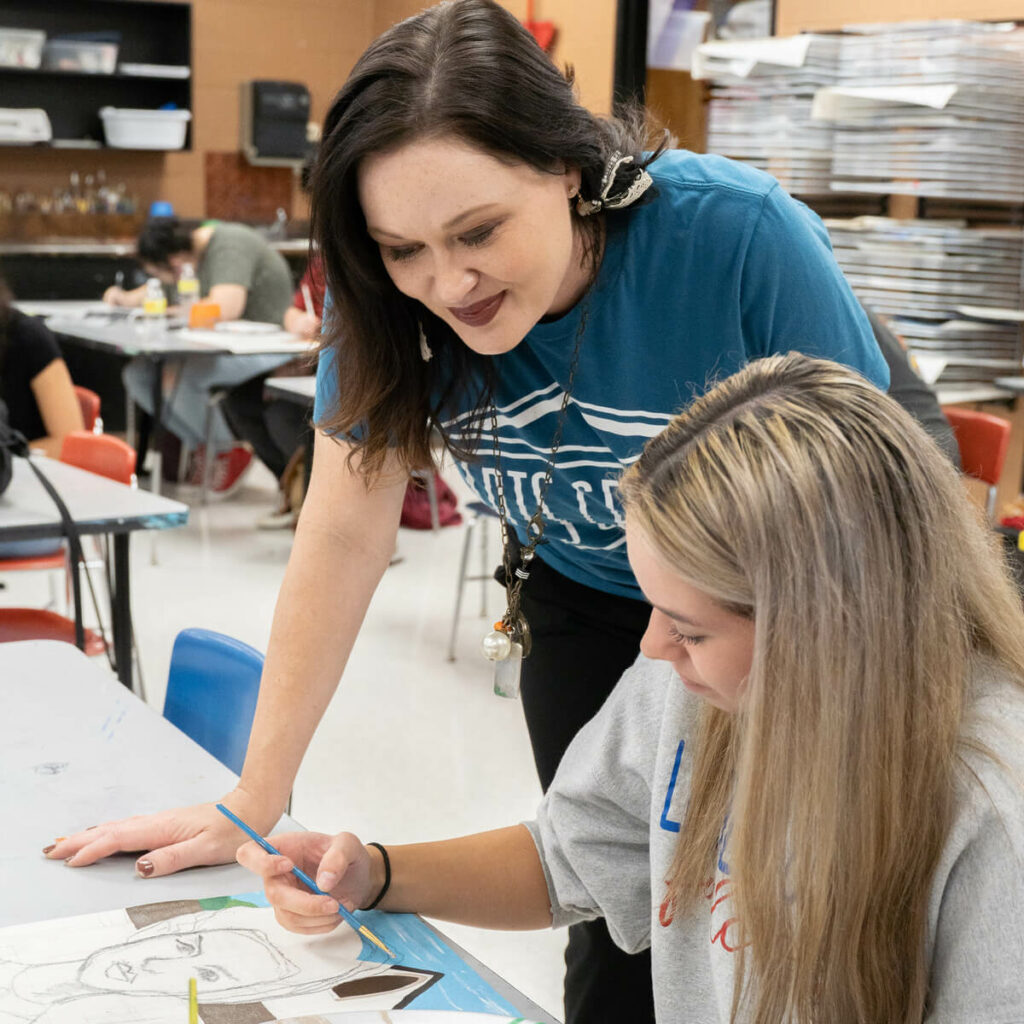 She was as surprised as anyone by the answer to her prayers. "I was a ring-tailed tooter at school and never thought I'd be a teacher. But my teachers at Central Jr. High School were very pivotal and were great encouragers. I've always respected educators for the difference they make in people's lives, and I pulled from that when making my decision, I'm sure."
Roles-Walter obtained her art education degree at Tennessee Technological University due to its affiliation with the Appalachian Center for Crafts, then received her master's in art education from Alabama A&M University. Thirty post-graduate hours in studio art from a combination of Belmont University and Alabama A & M completed her studies.
Now in her eighth year at LCHS, Roles-Walter is creativity in motion, sharing her God-given gifts with her students and the community. She joins others in reaching the community through the Fayetteville-Lincoln County Arts Center (FLCAC). Giving back has been a lifestyle modeled for her by her parents.
Roles-Walter said, "My family has always been an example of sowing into the community. Whether selling poppies for the American Legion or volunteering for different organizations, their examples made it natural for me to want to do the same. I truly believe God uses us to help others through our gifts. I don't know where I'd be without my mother's guidance anchoring me in the Lord and my father's tenacious example to never, ever give up on anything."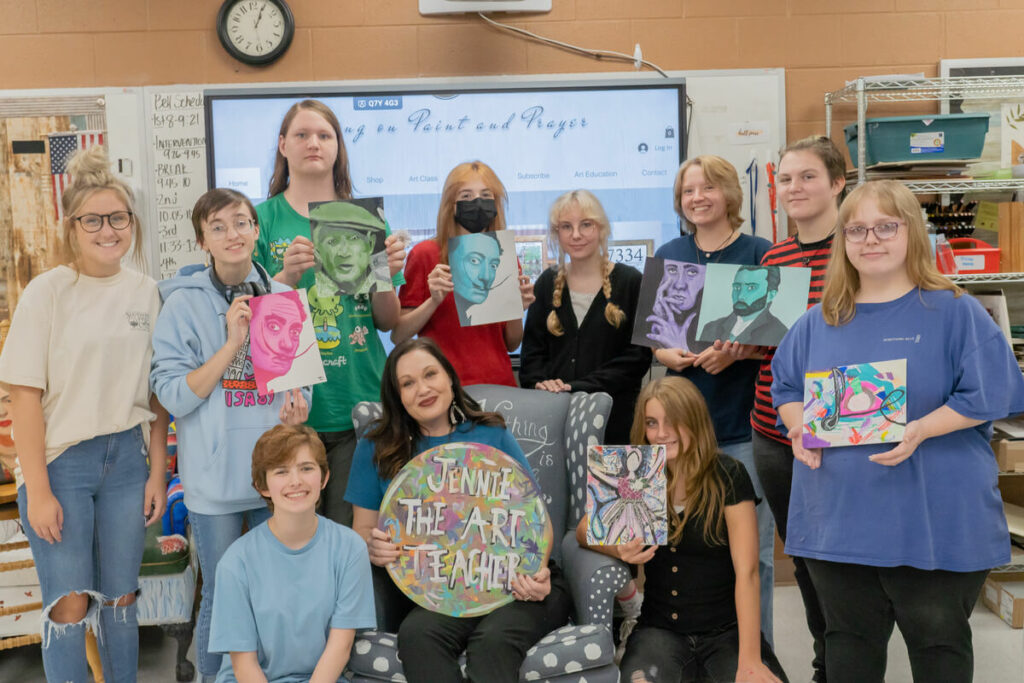 Roles-Walter and others have worked tirelessly to restore the programs at the FLCAC. Her decision to get involved was again a result of prayer.
"The center's president, Jennifer Pierce, contacted me and said she'd been praying about reaching out to certain people to become involved with the arts center. Many wonderful people have been a part of rejuvenating the arts center, and I just naturally fell into it with everyone all contributing in their special ways and gifts to the projects."
A grant from the Tennessee Arts Commission helped launch the center's free art activity stations, and the South Central Human Resource Agency assists by placing seniors as classroom attendants. There are stations throughout the center with weekly lessons for beginner, intermediate, and advanced participants. All materials are provided, and the classes integrate reading, processing, problem-solving, and creativity.
"As a child, when teachers would integrate art into the classroom, it was so exciting to me," Roles-Walter said. "Mrs.Cheryl Sumners did a lesson about Leonardo Da Vinci and had us write a story about why we thought she was smiling. I remember seeing my picture on the wall and being so excited. It sowed a seed."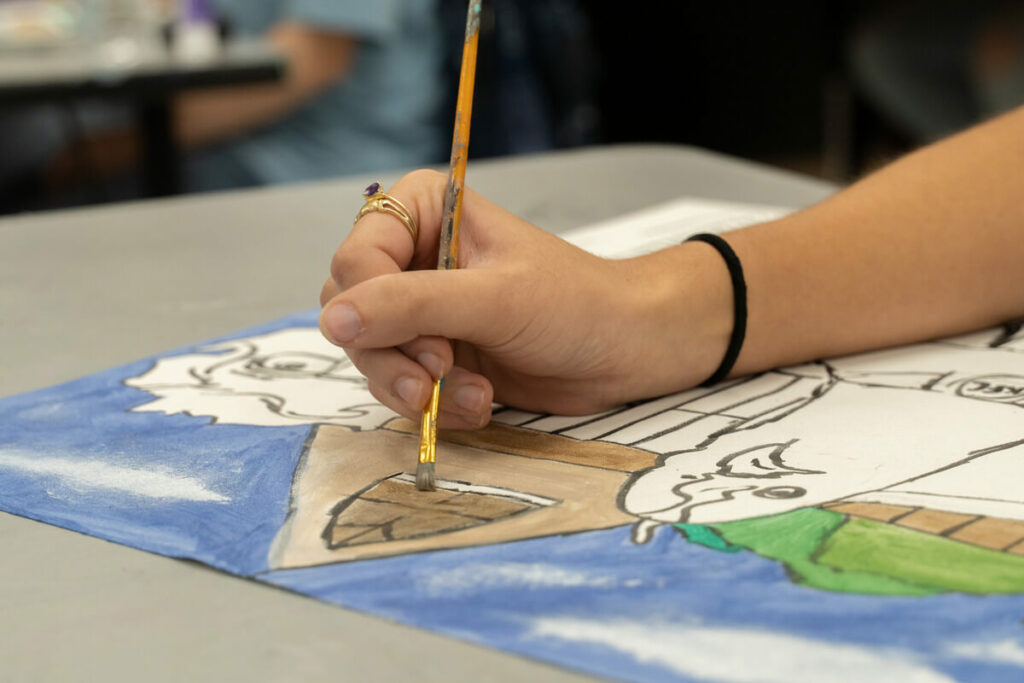 Roles-Walter was named one of 10 national Prang Art Teachers of the Year for 2022. She was chosen from among 2,000 art teachers across the nation, winning Prang art materials for her art program, valued at $5,000.00.
"My family recognized that I had an ability and constantly encouraged me. Sometimes parents fear encouraging their children with music or art because they're worried about job opportunities. But because of the many job fields in those areas, there's no reason to be afraid.
"I think teachers are amazing. I want to continue sowing seeds like that in my students and the community. Seeing them do things in the community or seeing students thrive at the arts center just warms my heart. It's just so rewarding to see that." Jennie Roles-Walter is a seed sower indeed. GN