LIKE BAKING friendship bread, teaching requires patience, dedication, and the love of working with the ingredients: curious students, challenges at school, and a supportive community. Teaching encourages growth through the continual kneading, stirring, and baking of small successes each school year. Jo Ellen Honey knows a little about both.
Honey has been in school for 46 years. While many are anxious to retire or explore less-demanding careers, she has no plans to slow down. In fact, the pace of her life is the key to her vitality. It's not the fountain of youth, but she knows the secret to aging gracefully, and she's more likely to share it than the recipe for her specialty bread.
"I get up every morning, pick up grandchildren on the way to school, and sometimes on the days their parents have to go into the office, I pick them up at 6 a.m. We quickly eat breakfast and head to school, and I get some things done there in the classroom. But when school's over, I've got to be ready to come home and deliver six grandkids back to different homes and get home because I've usually got to bake. On the nights I'm not baking, I'm following grandkids to a baseball, softball, or basketball game. I've always heard a body in motion stays in motion, and I believe that's true," Honey said.
Honey knew she wanted to become a teacher in third grade and was babysitting by sixth grade. She loved being with younger children and believed her future career was never a question. She said, "I think God put me here today."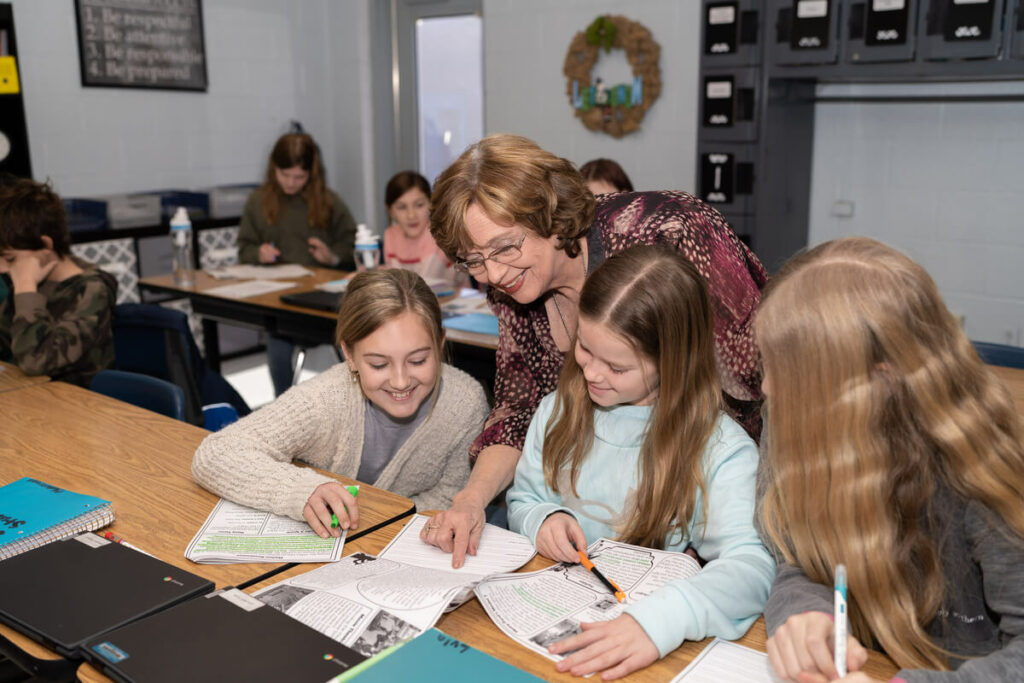 She admits teaching grows more challenging each day, but her love for the children frames her strategy for remaining in the classroom.
"Here's my secret to that: I have been able to separate the two. I decide what I love to do is on this side of the line. These are my kids that I love to teach, and I love sharing with them. On the other side of this line are the hoops I have to jump through to do what I love to do. And I just keep it separated in my mind. I'm still willing to jump through those hoops to get to where I want to be," she said.
You might say she's a fixture at Unity School. She was among those teaching when its doors first opened and, today, is the last remaining from the first year's staff. It would only make sense that the staff and students are her extended family.
She said, "The fact that it's a small school in a rural community, it's just like a big family. And we all kind of take care of each other and each other's kids — all the kids. I refer to my students as my kids, and that's how I feel about them."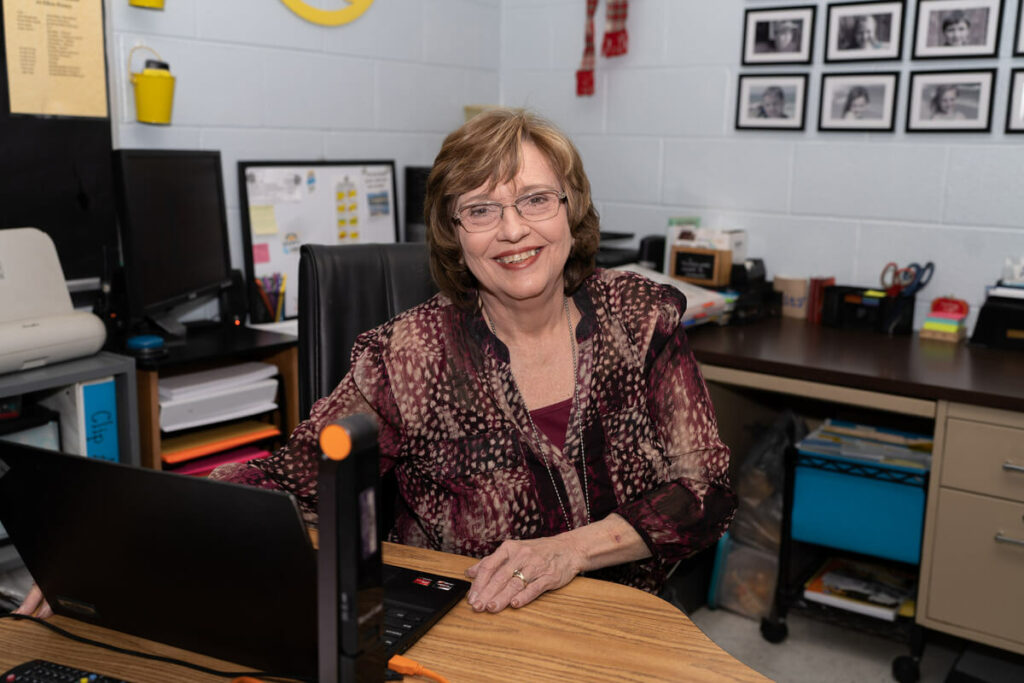 And like families, her Unity family is multi-generational.
"I've taught a lot of children of former students, but now I've had two or three families of three generations," Honey said.
Like her Unity family, her own family has grown exponentially over the years. After her first husband passed away at an early age, Honey met her husband, Rickey, at a ballgame. He asked if they could go out sometime, and her answer was yes, provided she didn't have a ball game because her kids come first. He agreed his children came first, too, and three months later, they finally found a ballgame-free night. Where did they go? A ballgame, of course, and they've been a fixture at area ballparks and gyms ever since.
Their growing number of grandchildren led her to start a baking business. Christmas gifts for twelve grandchildren aren't cheap, so she created The Daily Bread to fund her Christmas account.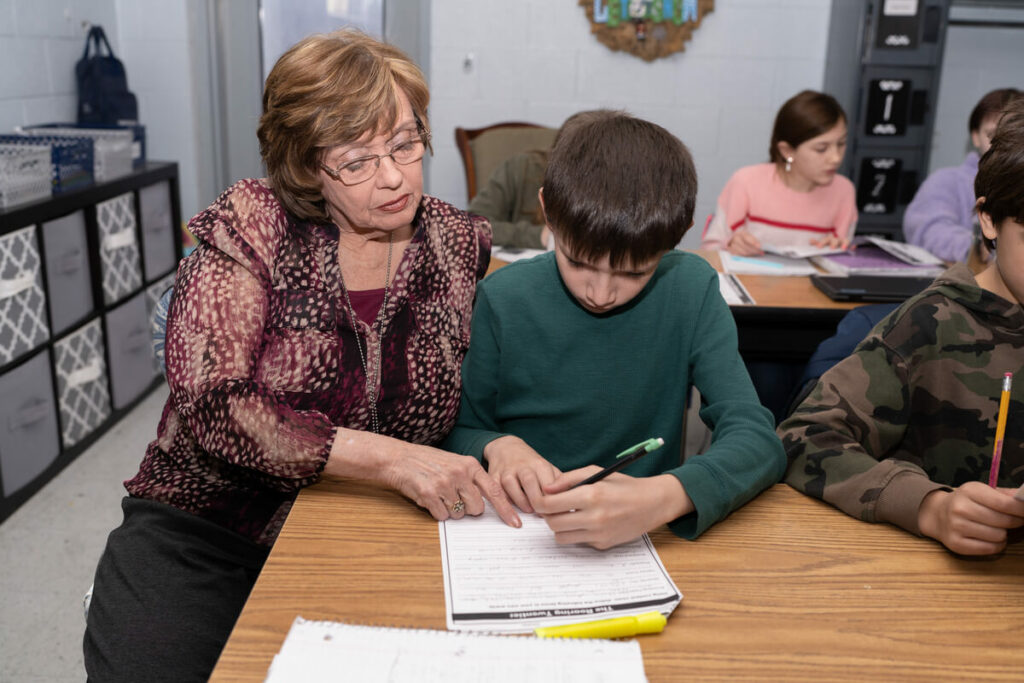 She began with a basic Amish friendship bread she received as a gift from a student and perfected her 50 varieties. She added a mid-week dinner offering called the Hump Day Helper that makes meal time a breeze with her heat-and-eat hearty meals. Add a sweet treat from her menu, and you've got a recipe for comfort.
Food connects us immediately to our fondest memories. Jo Ellen's cafeteria rolls will transport you to your childhood and the walk from class to the cafeteria, where the aroma of bread baking wraps you in its sweet embrace.
She said, "It gives me so much joy to see somebody enjoy my food. Eating is comfort, and it brings joy. It's what brings people together when you sit around a table with your family or your friends. There's just nothing better. I love to cook. I do what I call country grub, and I love putting a big meal of meats and vegetables together."
With everything on her plate and everything that she puts on others' plates, is she planning to slow down anytime soon?
Jo Ellen answered, "I hope not. Not as long as I'm still happy doing what I'm doing and as long as I feel like I can give the kids what they need. I just want to stay busy. I've seen too many teachers retire after teaching a long time, and their health goes down. As long as I still feel good and still feel good about what I'm doing, I'm fine just like I am." GN