TOMMY GRAHAM'S uncommon job is not one many would choose. Known to many for his mortuary work, people naturally ask why he would choose such a career. "Truthfully, I really don't know why. It was just something that I wanted to do," Graham said. His grandfather and uncle were old country undertakers, and as a boy, his mother told him stories about them. 
Following his high school graduation from the old Lincoln County High School, Graham graduated from John A. Gupton College in Nashville with an associate degree in mortuary science. The Funeral Directors Association recently awarded him a plaque for his 50 years of service. And although he may not understand what drew him to the work, he does know why he does it – for the people.
"These are the people you know, these are the people you love, and these are the people you want to serve," Graham said.
He continued, "My reason for doing this for all of my life has been, and will continue to be, to help people get through a difficult time and make it just a little more bearable. I'm one little bitty member of a big team. I've had the privilege of working with these guys and ladies, and we're just a big family at the funeral home. But it's not only us, it's ministers, neighbors, friends, community, and everybody combined trying to make a horrible time easier for people."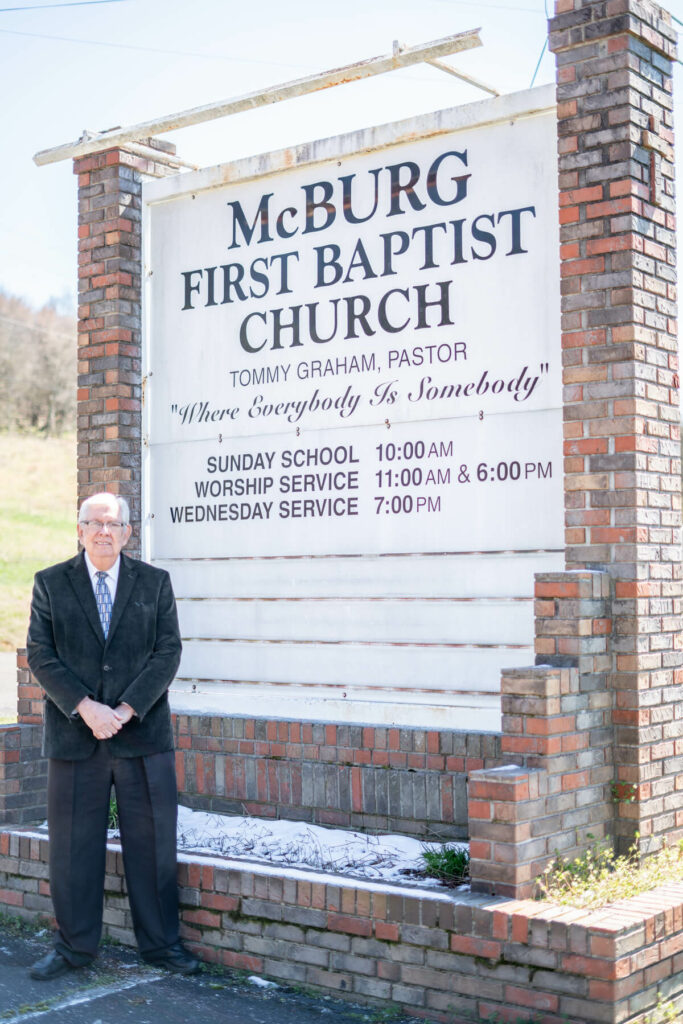 Graham said, "It's a job you can't take home with you."
It's also not his only job.
Graham has pastored at McBurg First Baptist Church in Dellrose, Tennessee, for the past 10 years. The small country church fits him perfectly. As a people person, he's happy knowing everyone by their first name. He builds a connection and church family that people dream of.
Graham said, "I've never had a desire to pastor a church with several hundred members because I like to know what's going on, have a feel of the heartbeat of the church."
A fan of Tennessee football and "Gunsmoke", Graham enjoys working in his yard and spending time with his wife, their daughter, son-in-law, and granddaughter. He said God's given him a wonderful family, wonderful people at work, and the best people on the face of this Earth – the people in Lincoln County. Everyone he loves and cares about – friends, family, congregation, community – is always close by.
At the end of the day, Graham's prayer is the same.
"My prayer is that you don't see me. There's nothing to look at here. But please, let somebody see Jesus in my life."
The summary of his life would be easy, he said. "God's been so good to me." -GN