THE CHRISTMAS season is all about the spirit of giving, and what better way to give than to help children in the community have a wonderful holiday season? The Lincoln County Toy Drive has been pursuing that goal for over 50 years, and there is no doubt it has made this community a better place. Proof of that can be found in those who donate to the drive. Several were once recipients when they were younger, said the general manager of the Elk Valley Times, Lora Scripps.
"Now they're giving back," Scripps said. "I think a lot of people see the fruit of the labor in that."
The Elk Valley Times has been a part of the toy drive since the beginning, as it was first started in 1966 by then-editor Joe Collins to provide toys for several foster children. Since then, it has grown to serve around 500 kids a year.
Scripps said donors come from across Lincoln County and beyond, even from children in the elementary schools.
"They're putting their little dollars and their extra toys, or whatever they can find, in the bucket to give back to other kids, and I think that's awesome," Scripps said. "Them being able to give back like that tells me that their parents have taught them empathy and compassion and to care for other people."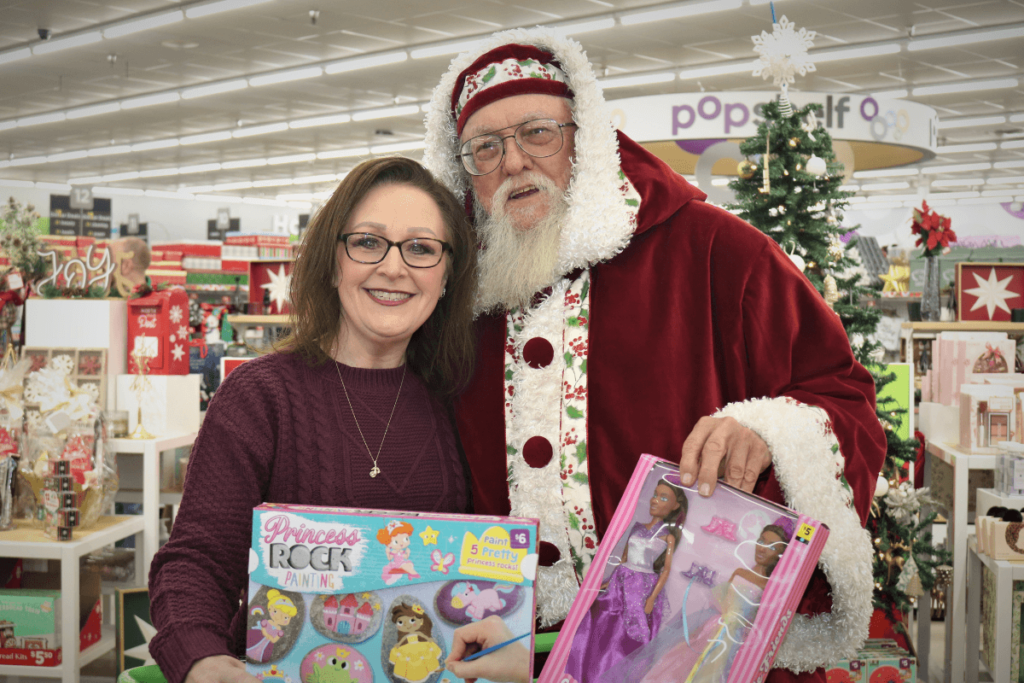 The Fayetteville Rotary Club and the Fayetteville Fire Department are always a part of organizing the drive. The fire department always sets up a roadblock as a fundraiser, sends boxes out to the community, and packs boxes with donated toys. Fire Chief Tony Kimbrough said the responses he sees from recipients are always very special.
"We try to touch all the kids that we can, and that's the pure enjoyment for myself and the rest of the crews that are working," Kimbrough said. "It's always great to see kids light up when they know they're opening toys from under the tree."
That benefit also goes to the parents, as they know their kids will experience Christmas even if they are in a tight spot. Scripps said many people don't like to ask for help, but that is why the toy drive exists.
"We're here to help," Scripps said. "If you need it, we want you to ask."
The Elk Valley Times typically serves as one of the sign-up locations for the drive, and Scripps said she has heard many stories from families who really need the help.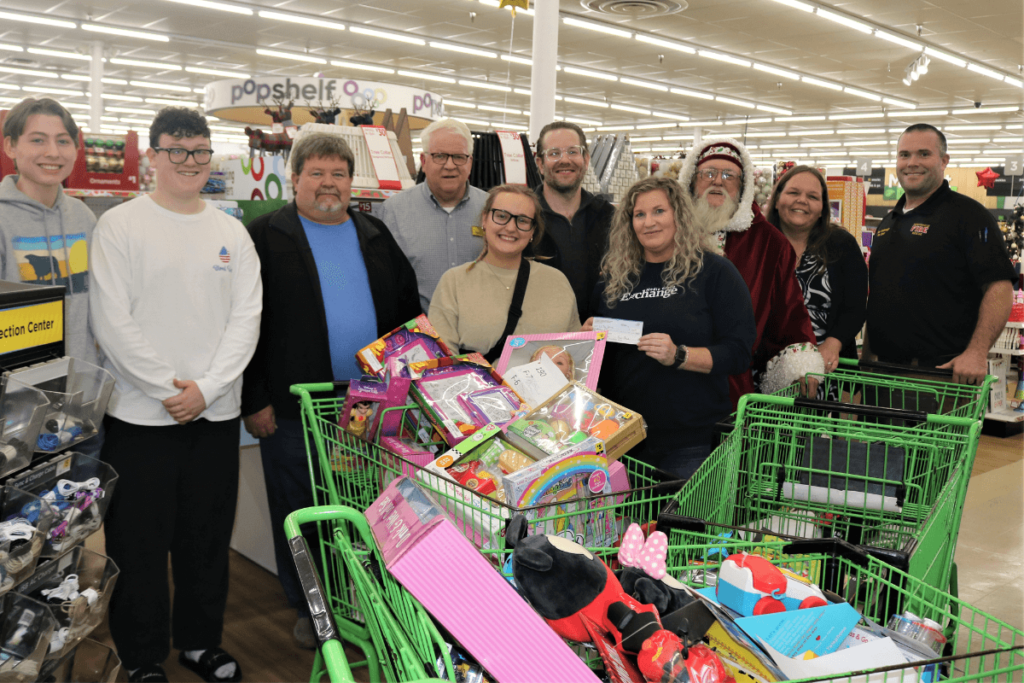 "They may have recently had a house fire, or somebody might have recently lost a job, and they're worried about whether or not their kids are going to get Christmas this year," Scripps said. "I've seen families cry and just want to hug you when they are able to pick their stuff up, and they know their kids are going to get something for Christmas."
The drive only works with children up to age 12. If someone doesn't qualify, the organizers point the family toward another organization that can help. Scripps said that the spirit of giving is a part of Christmas, and the community has been remarkable with their participation.
Over 30 businesses across Lincoln County serve as collection sites for toys, and each year, the drive raises thousands of dollars. Every dollar that is collected goes toward the children. Scripps said the drive wouldn't be possible without the help of people, businesses, churches, and schools that donate.
"These people are local people, and we could not do it without them. They are so appreciated for all that they do," Scripps said. "One of these days when these kids get a little bit older, and they kind of look back on this, they'll see the full picture and realize what this community's all about." GN