EVERY CHRISTMAS Day, families across the country gather to eat and fellowship together, sharing stories and seeing people they may not have seen all year. However, not everyone has the ability or opportunity to do that, and the members of the Saints Motorcycle Club have spent nearly a decade making sure the shut-ins of Lincoln County don't spend Christmas alone.
Basha Nassar, the president of the Lincoln County chapter, said the event started with the previous motorcycle club in town, the Currahee.
"I think it started as kind of a personal motivation; we all have elderly people in our lives that everyone's heard about — that aunt or that uncle or that mom or dad that their kids kind of forgot about, [or] they've outlived their family, and they have no one," Nassar said. "We wanted to be able to answer that call."
The volunteers usually start cooking at 4:30 a.m. on Christmas morning and finish their deliveries around 2 p.m. The food is often donated by Fayetteville's grocery stores. Nassar said while the donations are great, the real need is for volunteers.
"It's sometimes just four or five of us and 100 people [to feed]," Nassar said. "It can turn into kind of an assembly line thing, and you don't want to do that."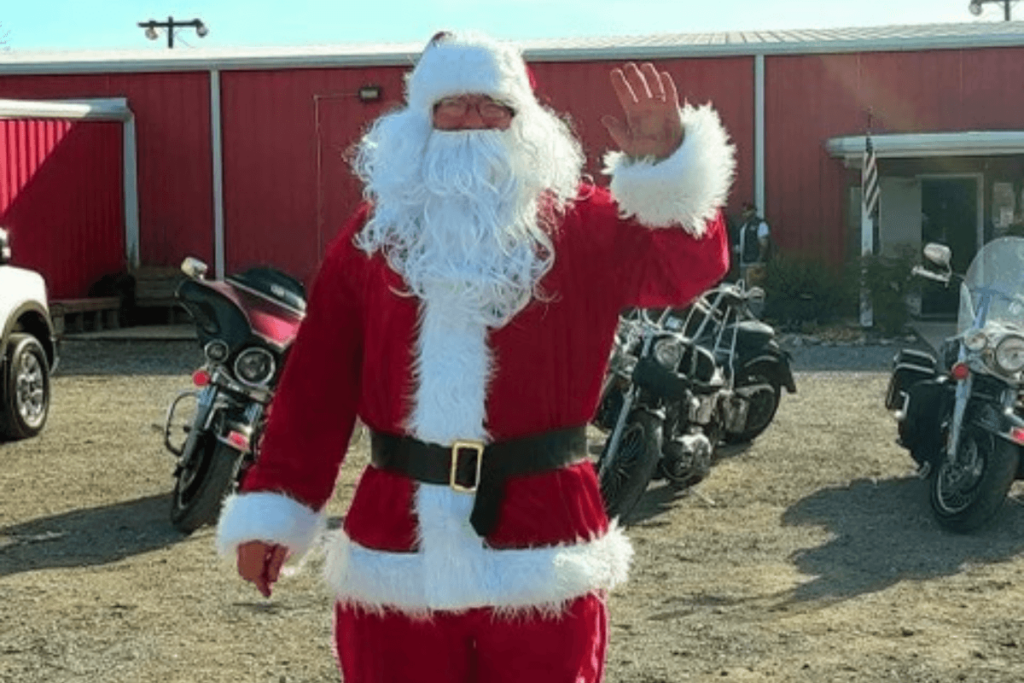 Having a large number of volunteers allows them to spend individual time with people, which is what many meal recipients love most. Nassar said those conversations can also be incredibly beneficial for the volunteers. Without volunteers, there is much less time to connect while meals are delivered.
The Saints work hard to reach as many people as possible. Most of their meal recipients come from a list the Lincoln County Health Department has on file, but not everyone can be noticed that way. They also advertise two months in advance, so anyone who knows of someone who would benefit from a meal can add them to the list.
"This isn't a unique problem," Nassar said, "It's probably more common than you might think."
The volunteers might serve anywhere from 30 to 190 people across Lincoln County, from Petersburg to Flintville and anywhere in between. It can be a big deal for people who may only see their healthcare professionals on a regular basis.
Nassar said the club wants to expand its reach in the future, serving more people and recruiting more volunteers who wouldn't mind donating their time and their car.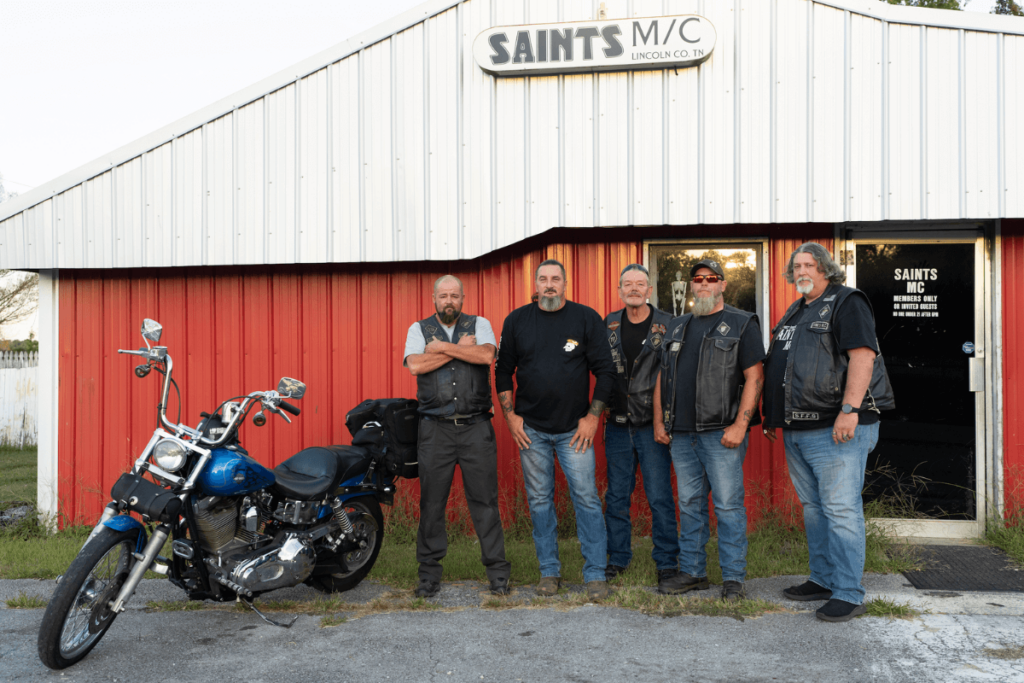 "If we could just get more people involved on both sides of it: A, the people that are looking for the meals and may not realize that we're doing it, and B, people that would be willing to volunteer their time and come up here with us, and come with us to hand them out," Nassar said. "That would be phenomenal."
The meals for older adults aren't the only way Saints members have served the Lincoln County community. Every year, they also put on a toy run to bring gifts to kids, a Ride 4 Life event to benefit those waiting for a transplant, and a Miracle League ride to raise money for special needs athletes.
Nassar said while many motorcycle clubs do a toy run, the Saints take it one step further by sending their older, white-bearded members to deliver the toys to children's homes by pulling a trailer with their motorcycles.
"I know that bikers tend to have a stereotype," Nassar said. "Just know that we're out here just trying to help the community as best as we can."
Contact Carrie Nassar at (251) 421-0621 or message the group on Facebook to reach out about someone who needs a meal or to ask about volunteering. GN