LAID OFF for the second time from his factory job and newly married, Scott Posey considered a career change. He decided college would broaden his opportunities and attended Motlow State Community College and graduated, still unsure of an exact focus as he entered Athens State University. His wife, a recent college graduate working as a certified public accountant, talked about the options available in her field, and he decided to explore it, too. After about a year, Posey knew it wasn't for him. Again, talking through things with his wife helped clarify his vision.
Posey said, "My wife asked what I thought I'd like to do. At the time, I was working as the youth leader at church, and I really enjoyed doing that. Athens State has an incredible teaching program, so I got into that. It was very scary at the time because we had recently gotten married, and I felt like I needed to provide for my family. And so it was very scary at the time."
Every school day allows him to grow continuously and stay on top of the latest trends. Working with first graders keeps him sharp and allows for endless possibilities.
"It keeps my mind young. As the kids are talking about fads and things of that nature, I've got to be with it. As a teacher, I should always be a lifelong learner, whether it's something in education, something that's fascinating to me, or just what's happening in our world today," he said.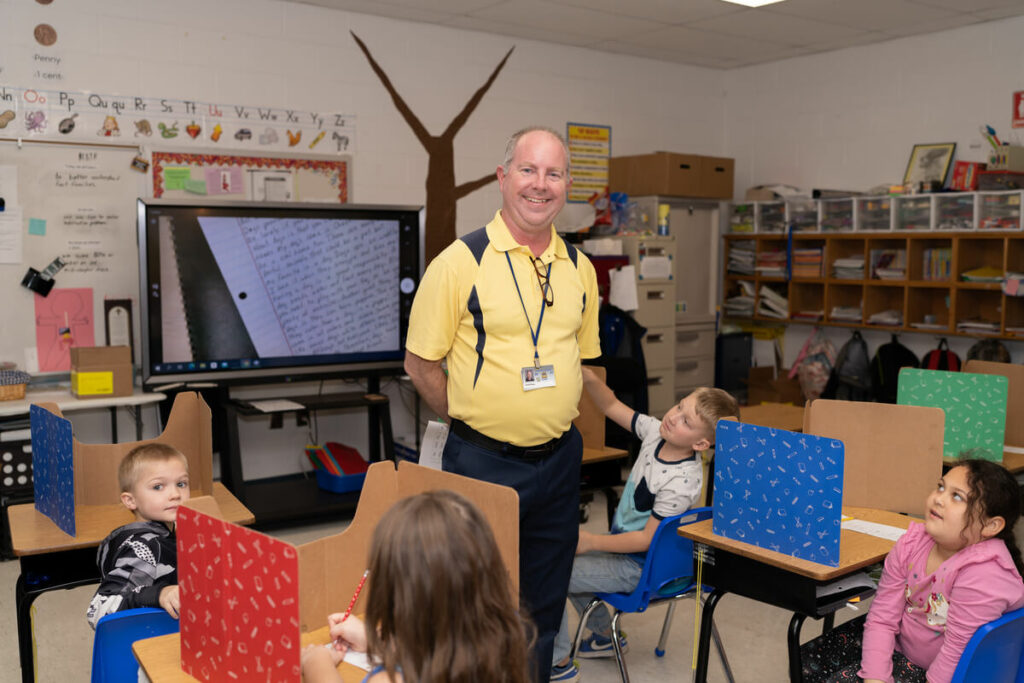 Posey began his teaching career at Ralph Askins school, where he spent seven years each teaching second grade and kindergarten, and was the 2011-12 Fayetteville City Schools Elementary Teacher of the Year. From there, he taught fifth grade at Fayetteville Middle School for four years. He is now in his third year as a first-grade teacher at Flintville Elementary and was the Flintville School Elementary Teacher of the Year for 2021. Like his first-graders, he is rarely still.
In addition to teaching, Posey is in his third year as the Flintville Middle School football coach. But it's more than a game; it's about taking advantage of the opportunities to influence and impact young lives now and for their future.
"I've got the best of both worlds. Dr. David Golden, our principal administrator, has been so helpful and provided everything we need, not only as teachers but as coaches. It's an incredible journey to be a part of the lives of these young men playing an intense sport and see the camaraderie and the friendships that are being developed. We strive to be a better person today than yesterday, a better student today than yesterday, and finally, a better football player today than yesterday. I want these guys to be great husbands, great dads, and great leaders in our community, all because we tried to set an example for what it means to do things the right way," he said.
Never one to sit and watch life go by, Posey is passionate about making the world a better place. Music brings him and his wife, Kim, together as they serve in their church's music ministry, where he is the worship leader.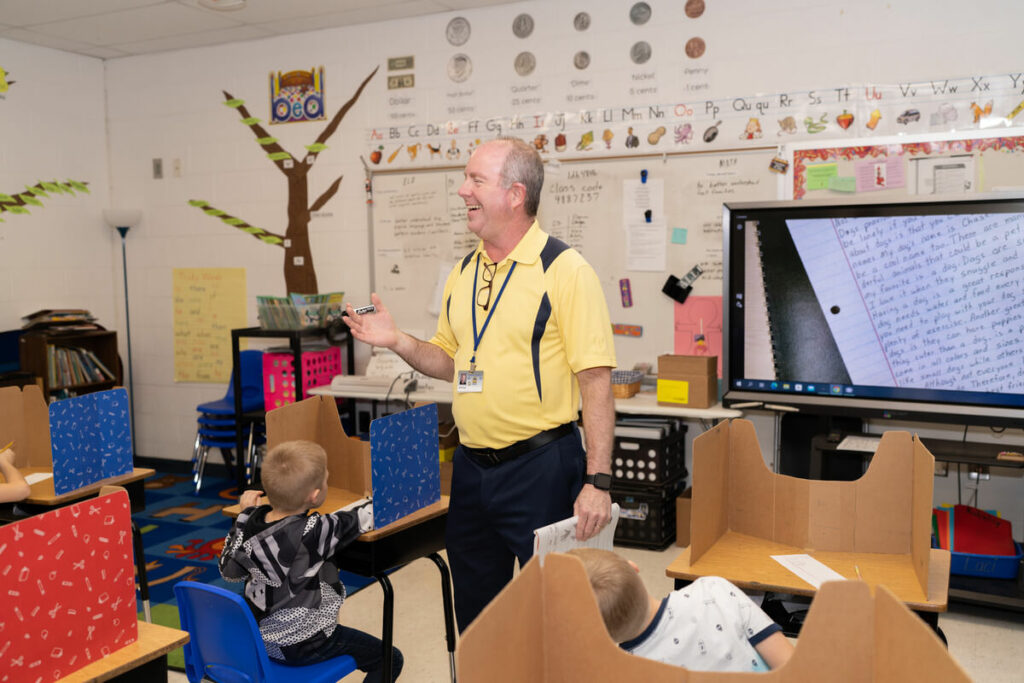 Scott said, "As the saying goes, behind every good man is a great woman. Kim is our piano player at church. She's always worked with me and knows music much better than I do, so we collaborate. I began playing guitar about 45 years ago, mostly at church."
Music is another subject in his learning toolbox. Unless physical limitations make it impossible, he sees music as something he can do indefinitely, always seeing room for improvement and growth.
Scott and his wife cherish every moment they can spend with their son, Matthew, and his wife, Morgan, who live in Murfreesboro, and their son Nathan, a student at Middle Tennessee State University. Their time together is more intentional, and they recognize the changing seasons of parenthood.
"They're becoming young men and building their careers, and there just comes a time where you have to turn them over to the Lord and say, 'Lord, they're yours,' and trust they're going to do the right thing and that the Lord's going to keep them safe," he said.
Scott's focus is now on being present and cherishing all of life.
He said, "I've gotten older and learned to enjoy every day and every moment. Life is short, so we need to appreciate the small things. Life gets away so fast, and we really just need to enjoy every passing moment that we have." GN