LESS THAN two miles from the Fayetteville square, a 50-acre farm provides local products to the Lincoln County community. Eli and Jessica Buckley, owners of Buckley Farm, are native to Fayetteville and, after a few years away, chose the city as the place to grow both their family and their business.
The Buckleys wanted their children to appreciate where food comes from and how it is grown, so they decided to start a farming family despite neither of them having a past in farming.
"I wanted to farm, not the conventional way," Eli said. "We just started slow. We started… just with a few chickens."
While they started off farming for their family, the Buckleys quickly discovered
a need in Lincoln County for locally raised meats and hand- crafted products. In 2019 they made farming their full-time job, starting a farm store out of their home that was open every Thursday. The store did well enough that in the fall of 2021 they opened a new store – The Market at Buckley Farm.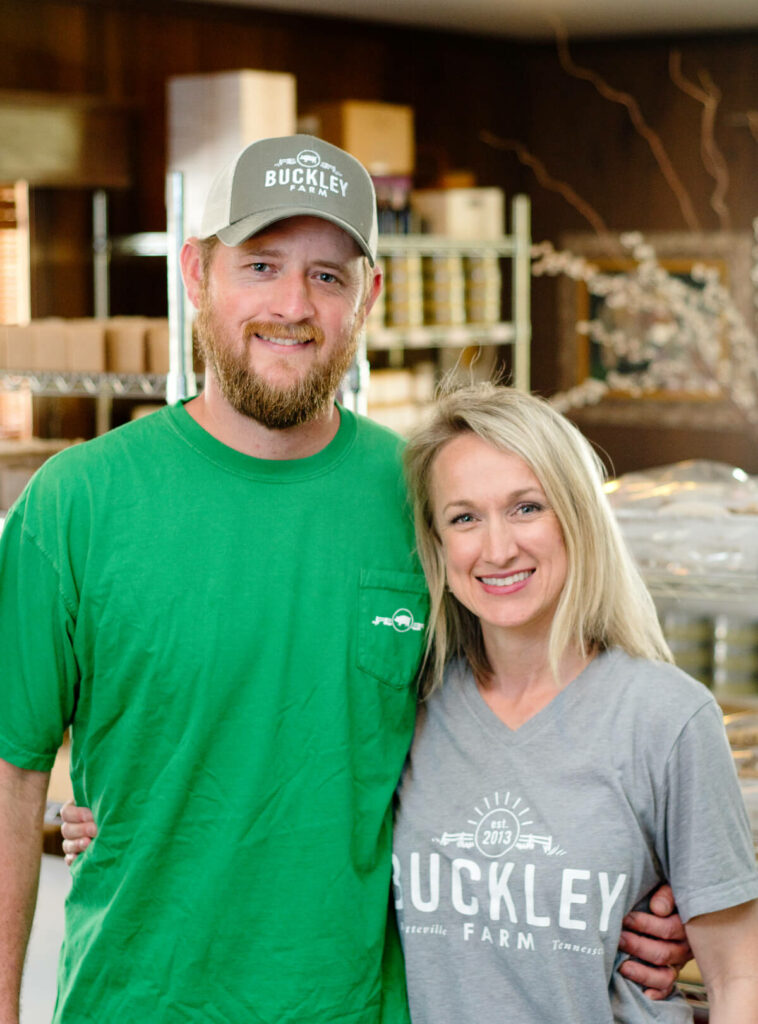 Instead of only one day a week, The Market is now open Tuesday through Saturday. It offers a variety of products from pasture-raised meats to hand- made goat milk soaps to prepared dinners made in their commercial kitchen and local artisan's goods like honey and pottery. The farm has grown from a few chickens to about 200 laying hens, and hogs and cattle.
The farm is more than a com- mercial endeavor. The Buckley's have raised all four children on the farm. The children are involved in the farm's day-to-day functions, and learn how to do the work alongside their parents as much as possible.
"I think it's a lifestyle of just being around Eli and follow- ing along and just naturally learning how to do those things with us," Jessica said. "I'm so thankful that we get to do it as a family. I'm thankful that my children get to experience this way of growing up."
Buckley Farm practices regenerative farming and focuses on traditional livestock breeds. Those concerns, along with the size of the operation, set the farm apart from others in the area.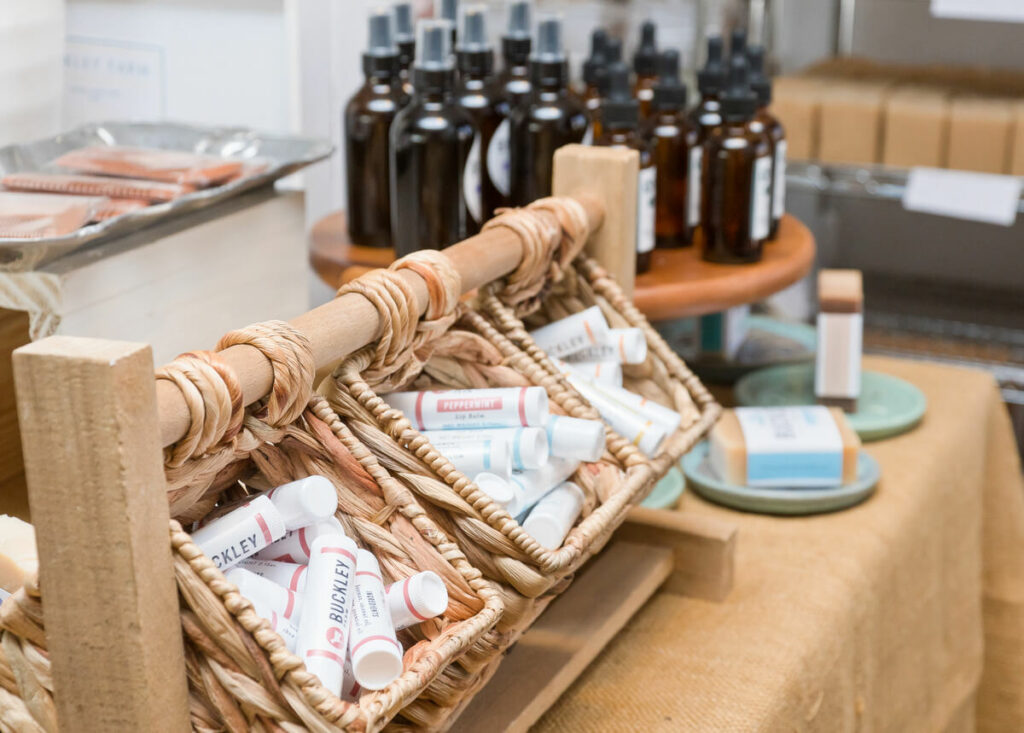 "There's a lot of different ways to farm, you know. It's not just big fields and row crops. It's not just big cattle farms – you can do it very small scale," Eli said. "It's not what you see on Pinterest either."
Voted 2022 Best Agricultural Entrepreneur by Lincoln County FFA Alumni (Tennessee) and 2022 Best Business by the Fayetteville Lin- coln County Chamber of Commerce, life on the farm is good. "Knowing your farmer and where and how your food is grown is an important part of keeping our community strong and growing," Jessica said.
The Buckleys said they are completely hon- ored to raise their family and run their business in Fayetteville, a place so kind and supportive of small family-owned businesses. -GN