FAYETTEVILLE FEELS far removed from the high fashion runways of Paris, New York, and Milan, but it's closer than you think. Within Lincoln County lies the inspiration for Juan Guerrero Designs, and from concept to production, much of the process takes place here under Juan Guerrero's direction.
Inspiration and a passion for learning set Juan Guerrero on the journey from his childhood home in Baja, Mexico, to his home today in Fayetteville. He attended Berkeley University in San Francisco as part of an international student program focused on language studies. As he focused on English, he picked up optional marketing and visual arts courses, and the spark of his future career ignited.
"So that's kind of when everything started. When I finished the program there, I was supposed to graduate with a third language; I picked Italian. And that's how I ended up living in Florence, Italy, for a year and a half, and I graduated there," he said. "Then, after I graduated, Gap sponsored me to work for Banana Republic, and I came back to the U.S. and worked as a visual specialist and a merchandiser. I was in charge of window displays and styling the mannequins and the whole image of the store based on their concept for the season. I did my time with them and decided to move on. After a couple of years of thinking about it, I decided to create my own brand because I developed a good eye for textiles. I was also a personal stylist for some customers at Banana Republic so that started the ball rolling."
In 2015, Guerrero quit his Banana Republic job. He had a plan and a vision but needed the skills to pull it together. He enrolled in fashion school in Los Angeles at the Fashion Institute of Design and Merchandising, and the pace picked up in 2017 when he launched his brand.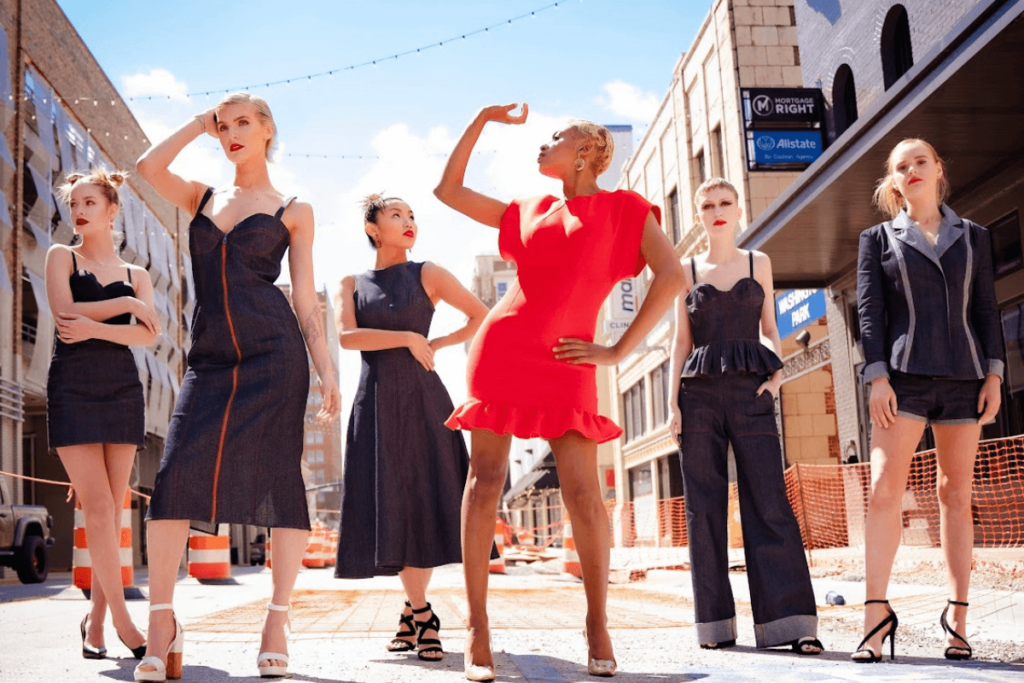 He was invited to a fashion competition in his home state, Baja, Mexico. Regardless of the outcome, he knew the experience would be helpful, so he competed and won. Next came the opportunity to represent Baja at the National competition in Mexico City. He was one of the top five designers selected to represent Mexico with his designs at a Fashion exhibit in Barcelona, Spain, in 2019
"That was pretty awesome because it validated everything," said Guerrero. "To have celebrities and people who are fashion icons giving me good reviews got me excited. 2019 went very well. It was excellent, then I got a lot of offers and collaborations for 2020, and things started to happen fast."
So Guerrero returned to Mexico City and began working on new projects with connections made in Spain. He was living his dream, and then the global pandemic struck. Things came to a screeching halt. Stores stopped approaching him to sell his collections, and some closed permanently. He was quarantined in Mexico for over five months, then moved to Fayetteville, where he already had family.
So he designs now from his studio inside Mercantile on Market, and the question is not, "Why Fayetteville?"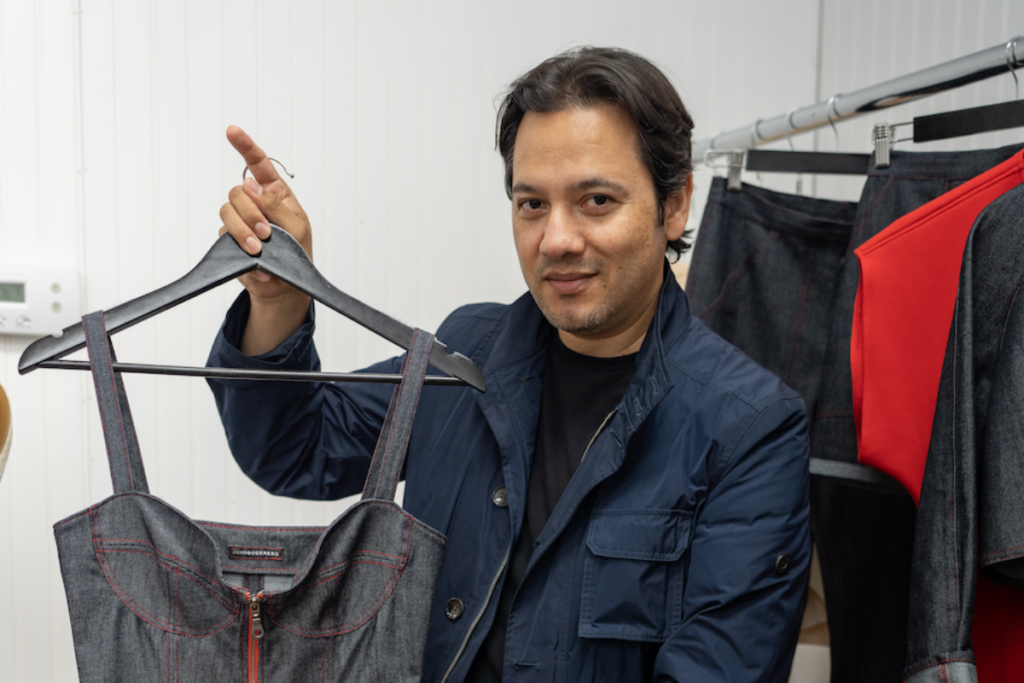 Guerrero said, "Why not Fayetteville? I always lived in big cities and got used to the rush, but being here gave me a break. It made me appreciate the surroundings more. [People] see me in the city, but I don't want to be there. I want to sell my product in the city because the market is bigger, but when it comes to being in a relaxed state of mind, the environment here allows me to do that. I love driving and seeing the hills and all [of nature], recharging my batteries. It puts me in a stage where I'm drawing and coming up with something. That's how everything starts."
He maintains a showroom in Mexico City for work with fashion magazines and for celebrities and their personal stylists to view his collections. He works here on designs, marketing, and production. His work reflects his passion for quality, detailing, and personal expression as he pours his heart into every garment he creates. Custom designs for area residents are growing, too. Guerrero utilizes social media and online platforms to connect with clients worldwide, showcasing the beauty of his creations and inspiring others to pursue their dreams.
His impact goes beyond fashion as he finds joy in mentoring and inspiring young minds interested in design. He enjoys sharing his experiences with local kids, showing them that they, too, can pursue their passions and live their dreams, no matter where they come from.
Through his journey, Guerrero has learned the value of creativity, perseverance, and the importance of giving back. As he continues to grow his brand and spread his creative vision, he remains an inspiration for those who dare to dream. GN