FOR NEARLY 125 years, Carter's Drug Store on the Fayetteville square has dispensed more than medicine to members of the Lincoln County community. To many, it's been a steady job in good times and lean years. To others, it's been the comfort and security of recommendations for over-the-counter help for everything from a toothache to a poison ivy rash. And at times, it's a call for a unique gift for a bride, baby, or bereavement. Carter's commitment to the community is timeless and priceless. 
The store was a family affair founded by George F. Carter in 1899, later owned and operated by his daughter, Elizabeth Faison, and her husband, Joe, after Carter passed away in 1945. Third-generation druggist Joe Faison Jr. took over drug store operations in the late 60s. The Carter family's ownership ended when Wayne Damron, who came on board at Carters's in 1970, purchased the store from Joe Jr. in 1994.
Damron's daughters, Jennifer Swindall, and Becky Gleghorn, now manage the store. It is the cornerstone of their memories.
Swindall said, "We grew up coming here. Even when we were little, we would sit on the counter, help put stuff in sacks, and give it out. When I was around 15, I started working here on holidays and in the summer until I left for college."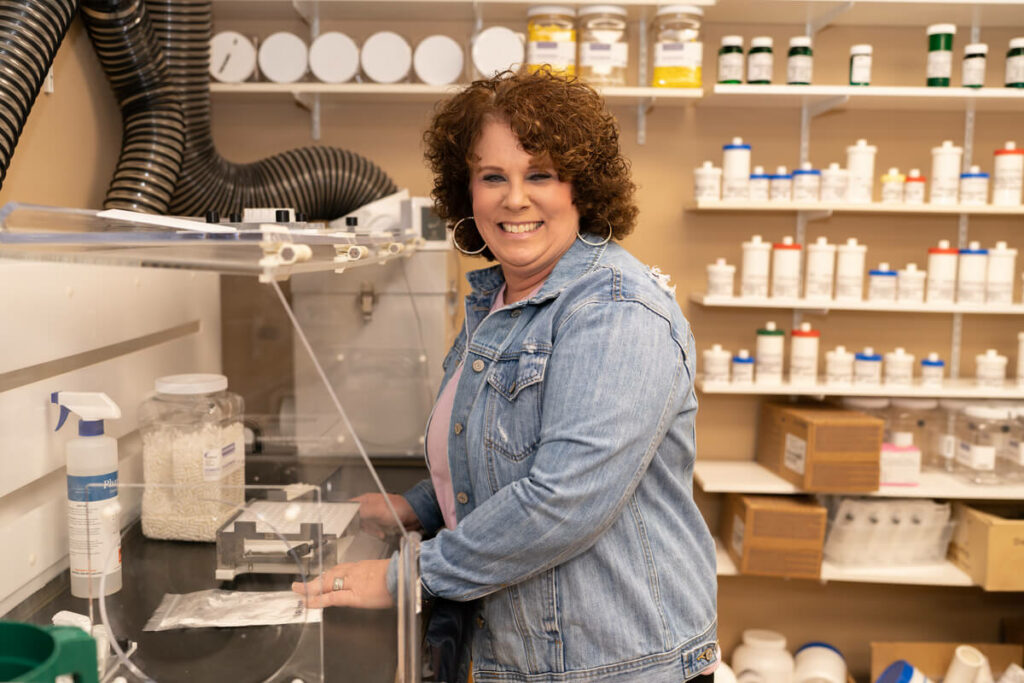 As you step under the striped awning into Carter's front door, you're soon greeted with an offer for help and likely called by name. The old brown brick building has stood as generation after generation of your family passed in and out of its doors over the years. Your memories may include the soda fountain of years ago, and you think of it every time you're there. Or you may thankfully remember their special care during COVID-19 when the doors stayed open without fail and employees ran your medicines to your car. Maybe your traditions include a recipe from one of the many cookbooks.
Drug stores with gift shops have long been a tradition, and Carter's selection holds something for every taste and occasion.
"I've seen pictures of our store from 50 to 60 years ago, and they've always had gifts. It always has been a one-stop shop. Yes, it's changed over the years, but we've kept the tradition and specialized in gifts," said Swindall.
Whatever your favorite things are about Carter's and whether you visit on the square or utilize the drive-thru at their Stonebridge location, their favorite thing is you!
"We try to take care of our customers to the best of our abilities. We have a large staff at both stores and consider them part of our family. By having a large staff, we can work accurately and efficiently and take time with each patient. We're a full-service pharmacy with a compounding pharmacy that gives vaccinations and delivers within the city limits. Our huge gift department is stocked with gifts for all ages, jewelry, accessories, clothing, a bridal registry, and a baby registry. People come from all over to shop with us," Swindall said.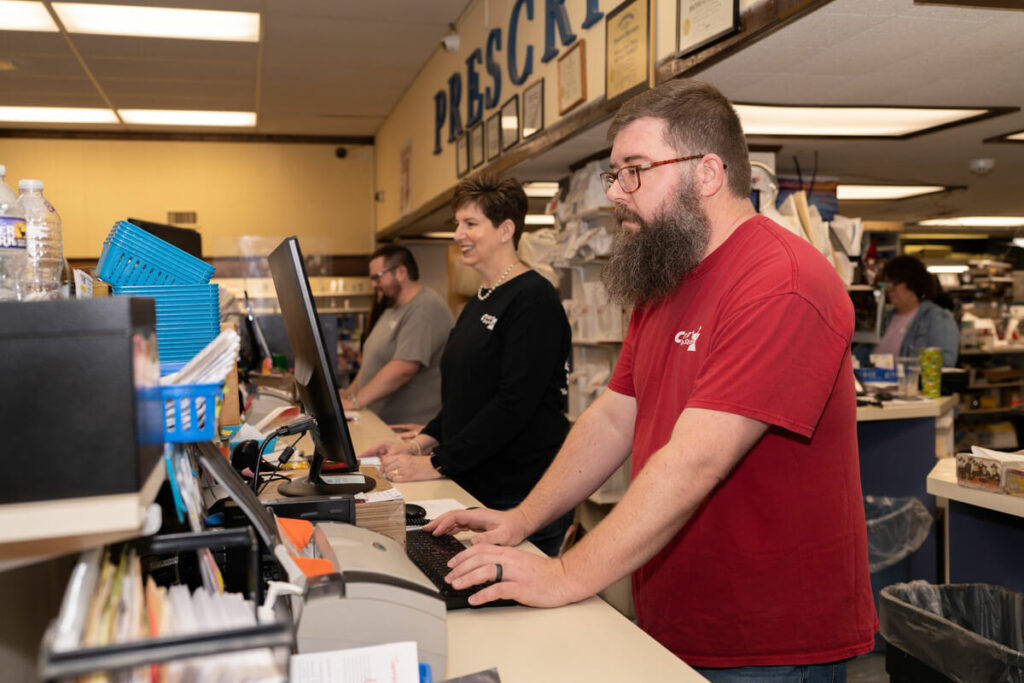 And they do more than shop at Carter's; they gather.
She said, "It really is a place where people gather around. They'll stand here for 30 minutes and just catch up and talk to people they haven't seen in a long time. And I don't know that you can do that at the grocery store or Walmart, but I feel like it really does happen here a lot. They see people they haven't seen in a long time and catch up."
Catching up and gathering is never a bother or hindrance at Carter's. It's a welcomed sight. It affirms the connection between Carter's and the community, as does their donations and sponsorships to local teams and causes. Recognizing Damron's heart for the people he serves, his employees replaced their traditional Christmas gifts with donations used to help others in need.
"We try to give back to Lincoln County because they have always supported us," Swindall said. "Wayne has taught us to know our customers and treat all customers as we'd like to be treated. Our success has been because of our dedicated employees and our loyal customers. Without either one of those, we don't have anything."
Carter's is as vital to the community today as when the doors opened in 1899, defining the reciprocating benefits of shopping local small businesses. GN