"They want a better life. They want a better life and more opportunities for their children. The majority of the immigrants that come to America, that's what they're looking for," she said. It's the same thing her parents wanted for her. She is Gema Sieh, a Cuban immigrant rooted in teaching and the American dream.
In the early 60s, Sieh's parents and others in Cuba saw the impending communist takeover of their homeland. Leaving everything behind, they fled with their daughters to America. Her father, an electrician, found a job pumping gas, three days after arriving. Her mother, a teacher, found a job in a factory because her Cuban college degree was not recognized in America. In 1968, Sieh's mother returned to college through a grant from the University of Miami, to obtain her teaching degree again.
While her mother attended classes, Sieh often did her homework in the university's library. At other times, she sat in the corner as her mother attended classes or hung out at the student center and campus swimming pool. Her mother graduated and taught for 21 years in Miami schools. Sieh's father established and operated a swimming pool service company.
With her parents' example of education and hard work before her, Sieh attended Miami Community College where she earned an Associate of Science in medical laboratory technology. She followed up with Bible college and graduated with a bachelor's degree in theology of missions, then continued classes to obtain her teaching degree. Sieh felt called to missionary work overseas; however, her hopes would be realized in a nontraditional way.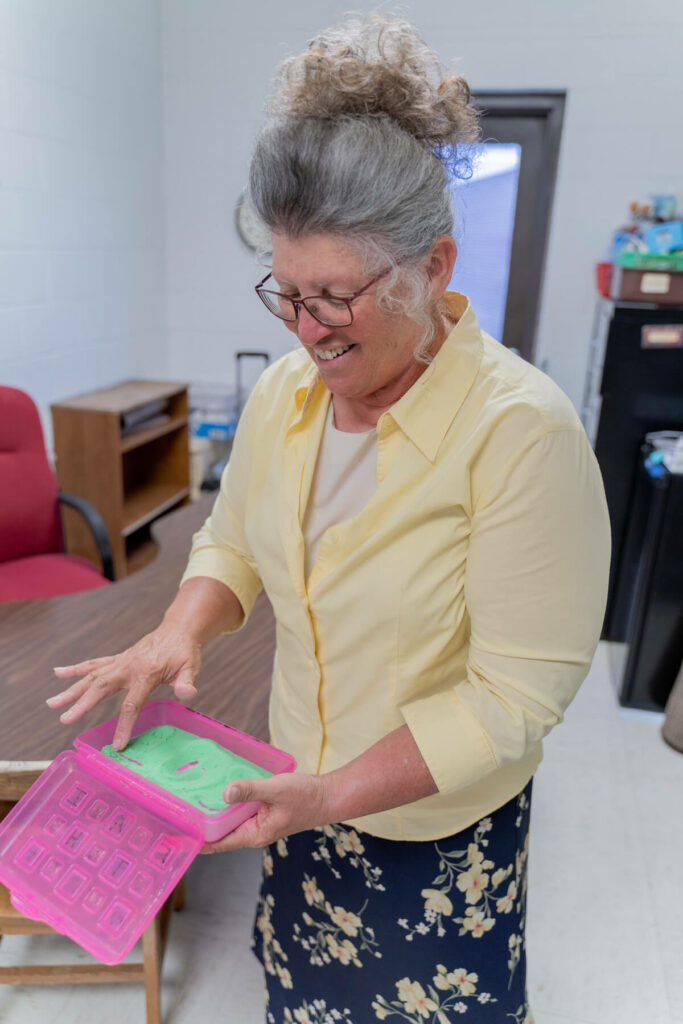 Sieh spent her first years teaching, in Miami, like her mother. She said, "Anybody that works as a teacher in Miami, you are going to be an (English as a Second Language) [ESL] teacher because there are so many countries and cultures represented in a metropolitan city. That being where I started teaching, my Bachelor of Theology of Missions worked hand in hand with dealing with different cultures."
Sieh and her husband moved in her earliest teaching years and settled in Greenville, Tennessee, for a while. In Greenville, there was talk about her obtaining her master's degree and ESL certification. She planned to pursue it, but another move to another city with her husband's work put things on hold. Over the years, Sieh taught Spanish, science, and biology and ultimately arrived in Lincoln County as a middle school math teacher. They recognized the value of her bilingual skills and asked if she'd be interested in obtaining an ESL certification.
"I kept thinking this would be a natural fit because I'm an American immigrant. I was born in Cuba and came to America when I was almost 4 years old. My memories are very clear, and I remember what it's like learning the language and entering the school system. Understanding the school system's navigation was a natural fit for my becoming an ESL teacher," Sieh said.
Who better to empathize with students and their difficulties in navigating and transitioning into our American education system?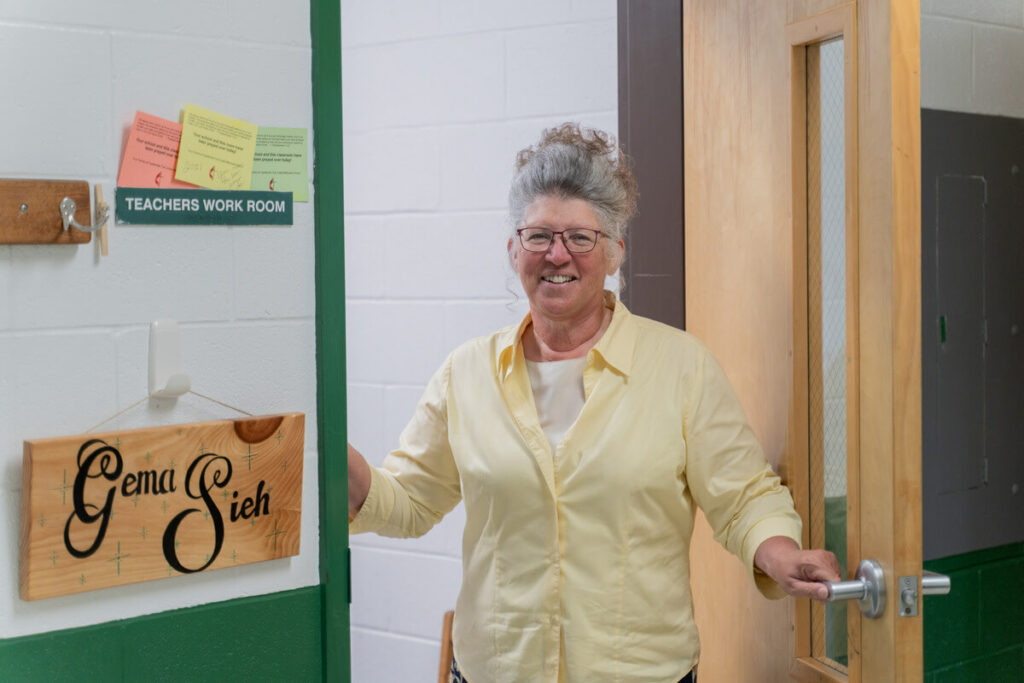 She said, "You've got to know what's going on to follow the path a student may want. You've got to know what you're doing. They need a guide through all of this."
The ESL program at Highland Rim has evolved since she began in 2007 as a math teacher, with a few ESL students. As Lincoln County's immigrant population grew, Highland Rim's need for a teacher devoted to ESL grew. Sieh became their full-time ESL teacher.
"In ESL, you're trying to teach our language to children who come from a non-English based background to the level where they can function within the classroom so they can learn without that handicap. We may be teaching a math lesson at the same time we're teaching English because we're responsible for teaching the language of math, the language of social studies, or the language of science. I have to work hand in hand with their general education teachers," said Sieh.
Sieh's students are with her for only a short time each day. She has to maximize the value of their time. The students have varying degrees of familiarity with the English language, so teaching the group as a whole would be ineffective. One may have no English skills because they've newly arrived. Another may have been in America since first grade and soon graduate ESL. Yet another may have been here a few years but struggling with his native language.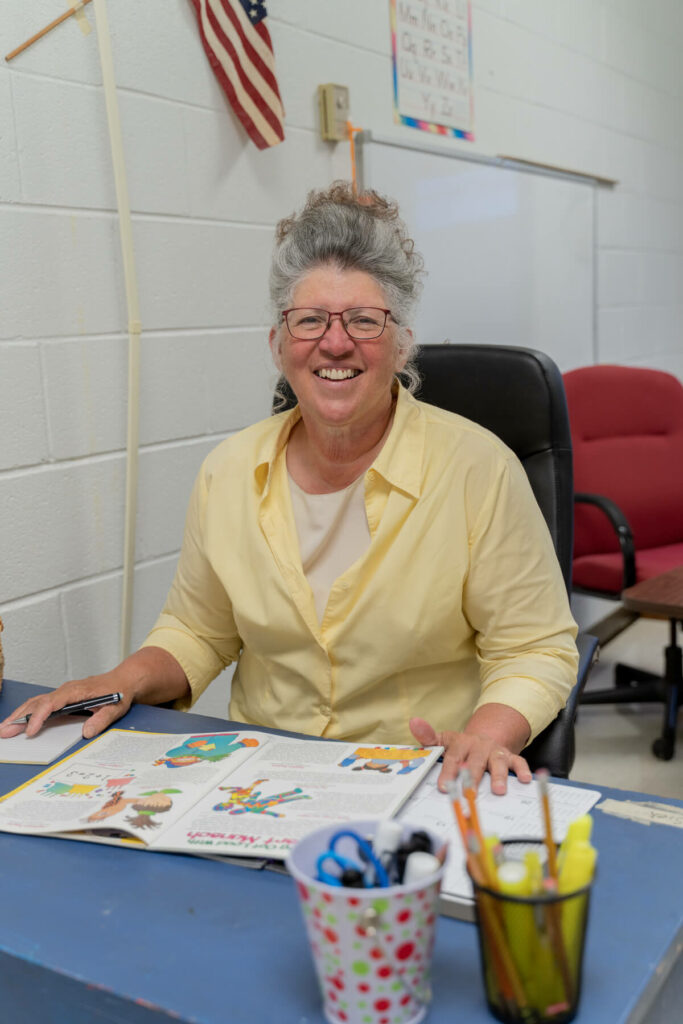 She said, "You end up needing to meet all of these needs. Some have strengths in one subject but not so much in another, yet all of their teachers need the students to learn the material. That's my job – not only helping them learn the English and the vocabulary of each subject, but also helping them access the knowledge of that subject."
"I have students that have been to college and graduated. I have students who've started their own businesses. I've had students that struggled with learning complete high school and become a supervisor in their workplace. Those are success stories. Every time they tell me of these successes, it fills me with pride. That's my goal, to help these children find their path and become productive members of our community and our society. That's my hope for these kids." Sieh said.
She wants for each of them what she found in America and in Lincoln County.
In Lincoln County, Sieh feels wholly accepted, her differences embraced. Her passionate personality has been welcomed, empowering her care for her students.
She said, "They encourage me to be myself and reach these kids the way I feel I need to. That's the core of us all; what we crave and want and desire. I've found it in Lincoln County."
Gema (pronounced Hemma) is Spanish, meaning gem, and Sieh (pronounced See) is her husband's German last name – a melding of languages and cultures, like her. In her life story, we see a jewel of a teacher. GN