GAIL GODWIN said, "Good teaching is one-fourth preparation and three-fourths pure theatre." Tim Hobbs has utilized theatre in the classroom throughout his Fayetteville City Schools (FCS) career and heads up a recent system-wide drama program that opened the door to his dream job. It's opened the door, too, for students to gain experience and build life skills available uniquely through theatre.
Hobbs graduated with a certification to teach drama and obtained his elementary education certification teaching at Ralph Askins School and Fayetteville Middle School for 25 years. He assisted with middle school productions and brought drama to the classroom to reinforce lessons while capitalizing on the benefits of theatre.
"I've always tried to incorporate theatre into my classrooms any way I could. In fourth grade, I taught the Revolutionary War. So when we talked about the Declaration of Independence, I'd do a complete room transformation. I had coats and made tricorne hats for my students to wear, and I dressed the part with a white wig. I tried to get them in there and make things relevant," Hobbs said.
In his 26th year teaching in FCS, then Director of Schools Bill Hopkins asked Hobbs to consider leading a system-wide theatre program.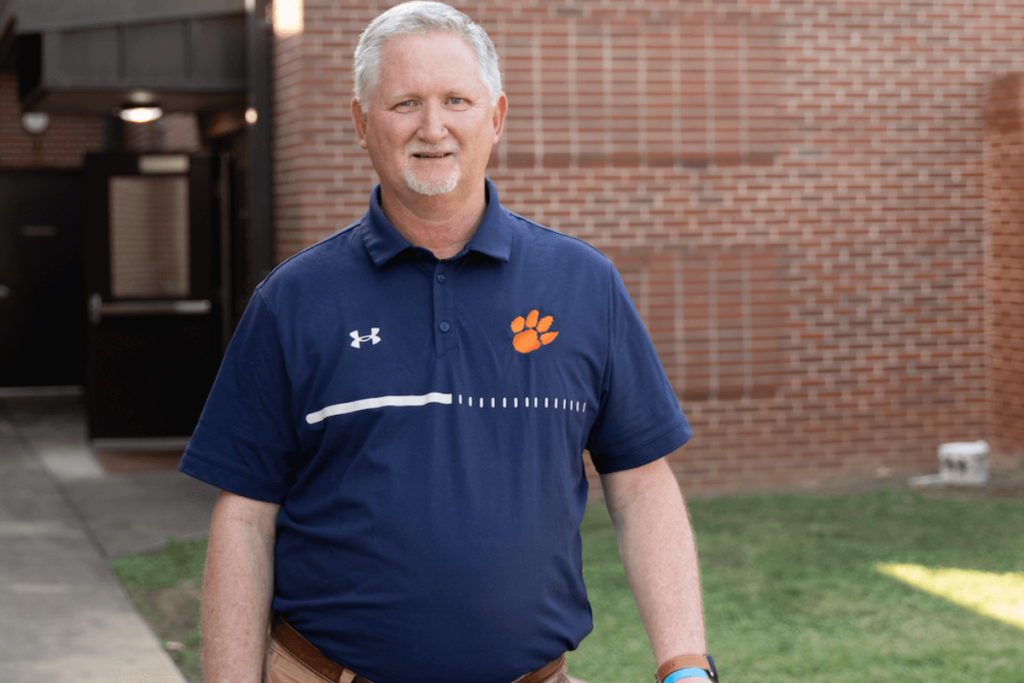 "I said, 'You know what, I don't even have to think about it. The answer is yes, no question,'" said Hobbs. "This is the dream job I've always wanted. 
That love for theatre never leaves once you catch it. You get that bug. After 26 years, I had the opportunity, so I said, 'Yes, I will take it'."
Hobbs moved to Fayetteville High School last year as the drama teacher and program director, and theatre is now an option for students at Fayetteville High School, Fayetteville Middle School, and Ralph Askins. The results have been transforming.
The high school formed a drama troupe and worked on productions in the classroom, the first of which was "Snow White and the Seven Dwarfs," performed for the elementary students.
"They loved it because it was up close and personal," he said. "We used the stage in the gym, so the [high school] students were mingling with the other students. It was audience participation, and the kids absolutely loved it." 
Hobbs focused on fourth and fifth grades last fall, and the students produced "Charlotte's Web" for their peers and the community. The high school and middle school students teamed up for four performances of "Disney's Lion King, Jr.," which was double-cast to allow more students to participate.
"I have athletes who were able to come out and audition. And a football player who'd never sung before in front of his parents played one of the lead roles," said Hobbs.
Students might never discover their interests and passion for theatre without the program. While wrapped up in a production's many layers, they're seamlessly acquiring skills for a lifetime.
A 2021 story on wetheparents.org lists 21 evidence-based benefits of drama and theatre education. Among them are building self-confidence and self-esteem, boosting reading achievement, improving social skills and critical listening skills, reducing problem behavior, and developing problem-solving skills.
"Last year, I had students who would come in shy and reserved or would sit back and wouldn't really want to participate a lot in class. But after a few weeks, they were one of the first to raise their hands wanting to participate," he said. 
"They've also signed up for drama this year, so I know it's building confidence."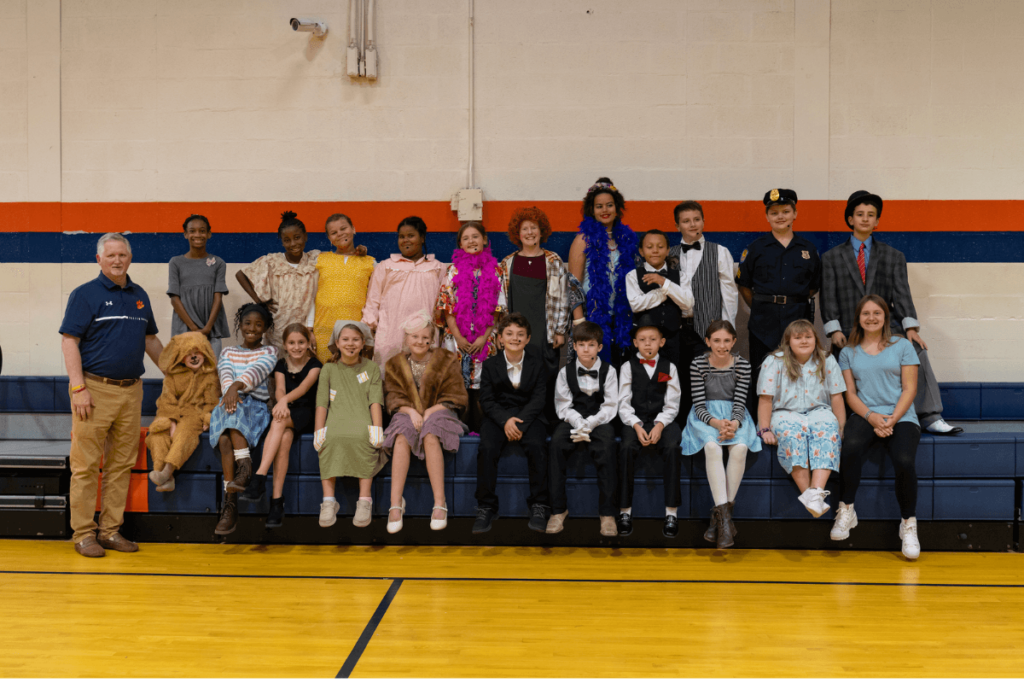 Students are hard at work on productions for the 2023-24 school year. The theatre arts class is building and painting sets and working on publicity, while the drama class is rehearsing shows for the students and the community. Ralph Askins' music teacher, Lisa Adams, is helping with music, and Melanie Pitcock, kindergarten teacher and former dance teacher, is working on choreography.
According to Hobbs, there will be three productions this year, with one at each school. Ralph Askins will show "Annie Kids" in September, and the middle school Christmas production will be right before school lets out for the holidays. The high school's larger production will be "The Wizard of Oz" in the spring.
And it's just the beginning.
"We're working hard. Our goal is to have this opportunity for students in grades pre-K through 12 in FCS to learn more about theatre and the fine arts," he said. "It's been proven that where there are drama programs, scores improve; data shows it. We want to give everyone the opportunity to participate, so just reaching all students and helping them grow that love for the fine arts is the goal."
The enthusiasm and support for the program from the central office, the administration, the parents, the faculty, and the community have contributed to the program's ongoing success. Hobbs further credits his parents, wife, and children (who never miss a performance) for their help with costumes and sets.
He said, "It's a dream come true. Never give up on your dreams." GN