THEY'VE ALWAYS been a part of Judy Gambill's life—agriculture and faith. Her commitment to serving her community is rooted in them.
Gambill grew up in Franklin County and spent her childhood on the family's farm, where they tended livestock and row-cropped. When she married her husband, Paul, the couple settled on their farm in Bedford County, continuing to put down agricultural roots with their goats, cows, and horses. Their love of the farm and their faith have cemented their relationship for 48 years and counting, blessing them with a close-knit family. One of their daughters, Mary Alyson Tolar, and her husband, Josh, have a daughter, Jade. Their other daughter, Paula Roddy, and her husband, Kevin, have a son and daughter, Cole and Ella.
"I was raised in church, and we continued that after we got married. We keep those values—God in our life. I think that's one reason our marriage has been a success. And I think you have to give 100 percent to each other. Keeping the faith, I think, is the best thing you can do for a marriage."
Gambill's love of agriculture naturally drew her to the mission of the fair when Bedford County's returned in 1998 after a 67-year hiatus. She began overseeing the fair's All Pleasure Horse Show in 1999 and volunteered for the following two years. Gambill joined the fair board in 2001 and became the president in 2002—the first female president in its history. She has continued to serve as president since, except for 2006.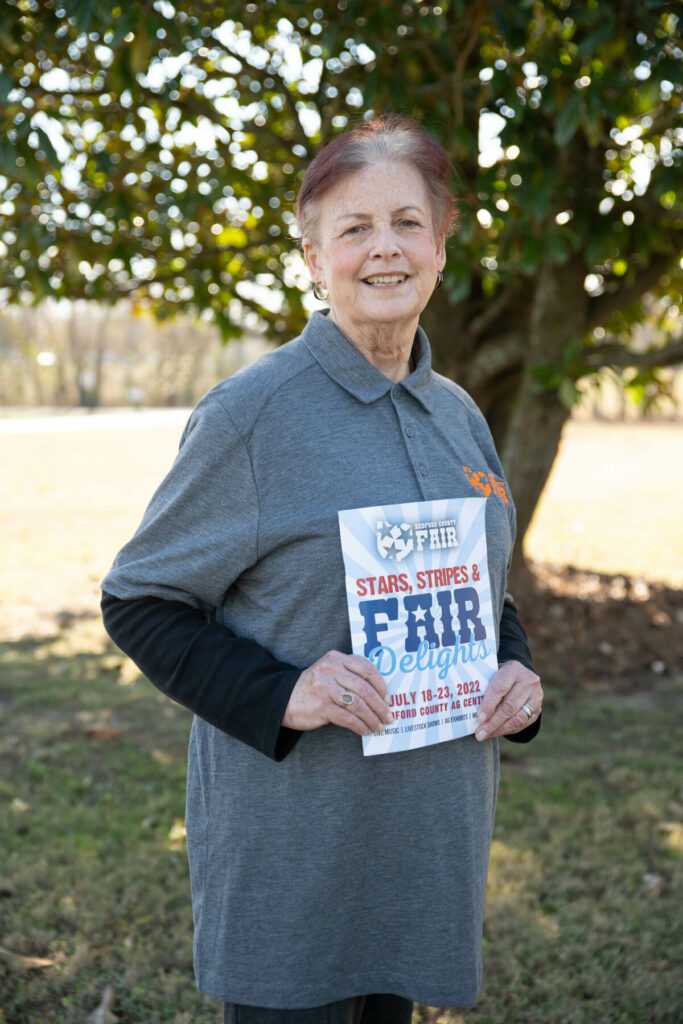 It's ideal for a farm girl with a servant's heart. From there, Gambill shares her love of agriculture with all of Bedford County, but she doesn't do it alone.
Offering something for everyone connects Gambill and the fair to the community.
Gambill said, "The fair has something for all ages. We have a lot of individuals that give their time to the fair, and the volunteers and sponsors are a big part of how we're so connected to the community."
You'll not likely find Gambill sitting in the office during fair week.
"I like to get out and meet people—see what's going on or if anything's needed. I like to greet people and enjoy seeing the new faces at the fair. I love seeing the older faces, too; some of them I haven't seen since the year before," she said.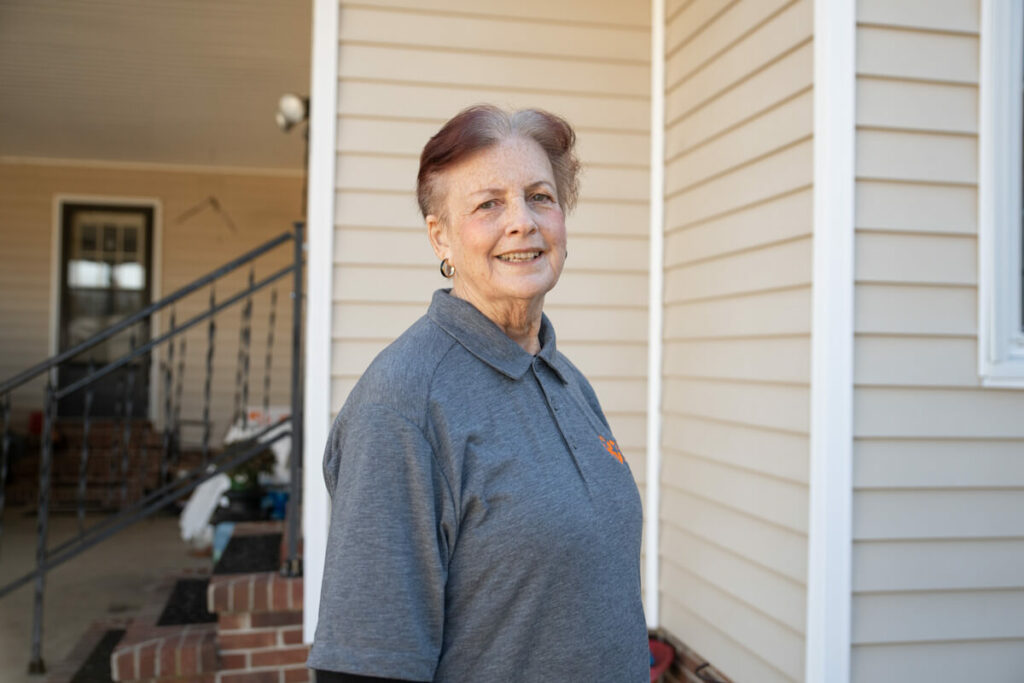 From the agricultural displays to the livestock barn exhibits, young and old can learn of and experience life on a farm. Of course, the music and the midway provide the soundtrack for the events.
Seeing children learn that their food doesn't originate from a fast-food restaurant or grocery store warms Gambill's heart, as does interacting with the special needs visitors on the day dedicated primarily to them.
Gambill said, "The ages range from 10 to 70 years old. That's their day to let loose. We feed them, entertain them, and they get to ride the rides. Some can't normally ride but will ride the small rides that day. That's their passion, and they enjoy it."
"Some come in wheelchairs and might not be able to get on the rides, but they will go and see things happening on the grounds," she said. "They get to see the poultry and rabbits and a lot of the displays we have in our number two building. The smiles on their faces when they leave is incredible. They're so passionate about it. We have over 100 that will come that day. That's what makes our fair."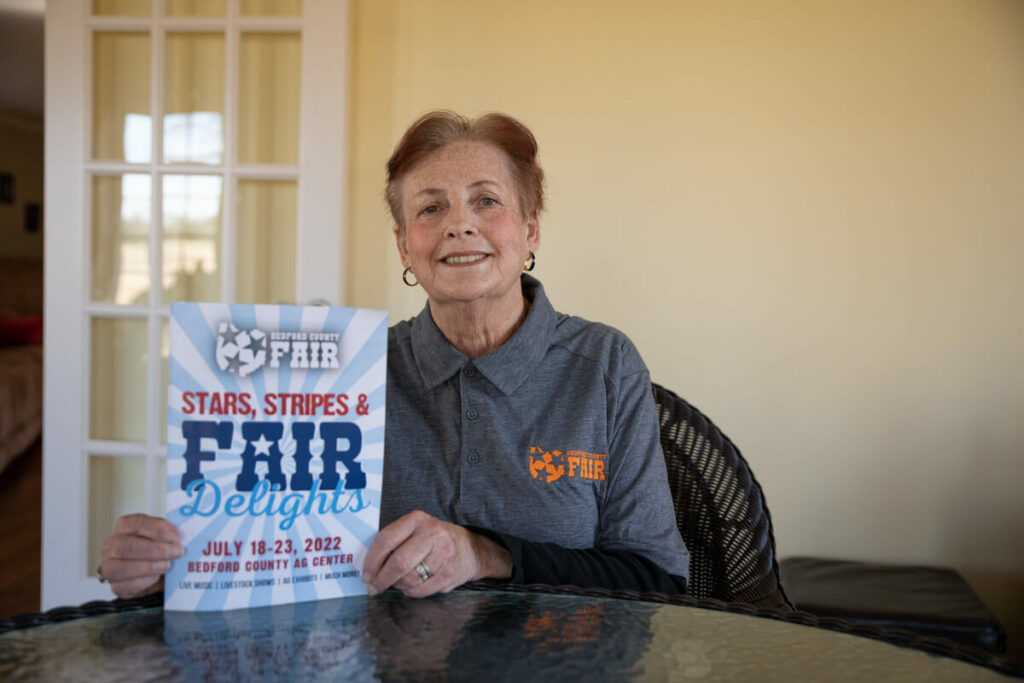 Gambill is happy to commit her time throughout the year to the fair. It's a year-round job, taking off only during December. The annual fair convention takes place every January in Murfreesboro. Our annual fair winners have competed there and won several years in a row, further evidencing our fair workers' hearts to their mission of serving our community. Gambill always emphasizes that the board members and volunteers make it all possible.
The weeks leading up to the fair have them all busy, working hard to prepare the grounds for the carnival, the livestock area, and the buildings for the exhibits. Last year, the board helped Gambill tremendously while she stood by Paul after his heart attack.
"The board really stepped up for me this year and took over when I couldn't be there. I was actually only there Monday night, a half day on Friday, and all day Saturday. I'm fortunate to have a good board."
The couple leaned into their faith and each other in 2022 when Paul had a heart attack during fair week, and Judy received a cancer diagnosis in the days following. The reciprocal love and support of their family and the community sustained them.
A strong faith, a strong marriage, and a strong love for her community enable Gambill to face each day ready to serve wherever she sees a need. GN