NOVEMBER 16, 2022. Countless viewers watched as the Artemis 1 Orion spacecraft stood at attention with an eye beyond the sky and waited patiently for the final countdown to lift off. As the countdown neared zero, Artemis launch director Charlie Blackwell-Thompson said, "The harder the climb, the better the view." Upon hearing this, Madison Martin knew in her heart today that they would launch. 
Long before liftoff, Martin's climb to a seat at one of the launch control center consoles clearing the takeoff began.
She came from a household that valued brains over beauty, although Martin and her sister possessed both. She embraced their wise instruction early and kept in the back of her mind throughout her education that she'd need to be smart to make it in life. In her early days of college, her career choice began to come into focus.
"Growing up, my father did controls engineering. I had a passion for science and math at a very young age, but I never put two and two together until a career fair at the University of Memphis during my freshman year. I walked out of there thinking I could do engineering; there's no reason I can't," said Martin. "So I called my dad and said, 'Hey, Dad, how do you feel about me doing electrical engineering?' And he paused for a moment, then said, 'That's a very hard major. Do you think you can do it?' And I said, 'Well, yeah, I can do it.' I have always had high ambitions, and I've always been very competitive, so the thought of achieving something like that was kind of my driving factor, but also having a passion for science."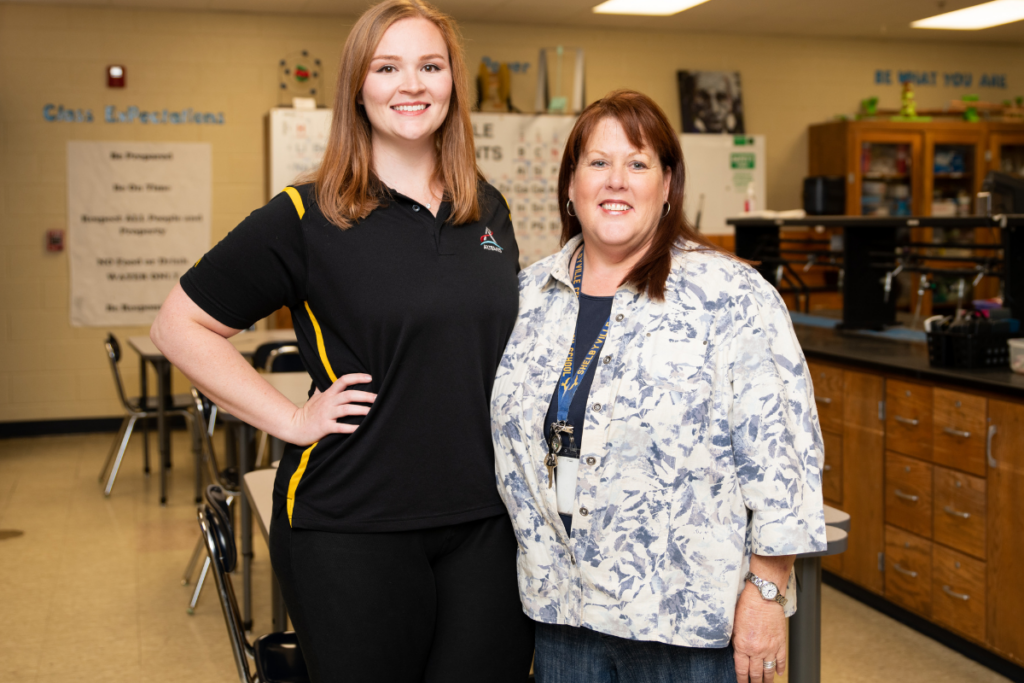 Her passion for science and math was ignited in ninth grade. Martin jokes that Kelly Weiss' physical science class may have been the hardest science class she took, but she influenced the trajectory of Martin's future. 
"She had such a passion for teaching, and she had a passion for us learning different things about science. And that sparked my interest in physical science and eventually led me down the path of electrical engineering," Martin said.
Melissa Barrett, her algebra one and advanced algebra teacher, advised Martin to take advanced algebra instead of calculus. The advice proved invaluable as she worked through her college courses.
"While other people were taking calculus, I felt like I was behind, but she really instilled some of the fundamentals of algebra and the advanced fundamentals that I needed to get through some of those [college] calculus and math classes. Without the skills she really honed in on, I don't know how I would have made it through college math," said Martin. "I would love to shout out tons of others because there are tons of others that really sparked that passion for math and science and for learning in general. I love each and every one of them for it."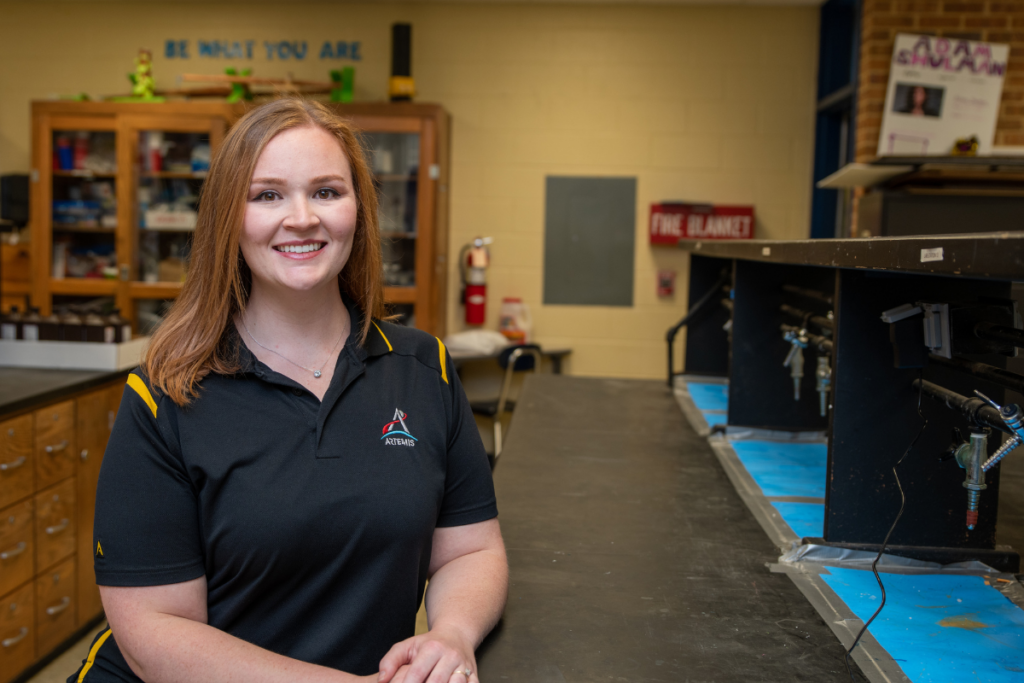 An internship with Carrier Corporation in Collierville during her final year led to a full-time position following graduation. As the pace of the job increased, Martin considered broader opportunities. She ran across a job at Kennedy Space Center in Florida and quickly applied.
"Within a couple of hours, the director of engineering for the contract company that I applied for contacted me personally and asked if I wanted to set up an interview. I thought, 'Oh my gosh, I'm interviewing at Kennedy Space Center. This is so cool.' A couple of days later, they called me and told me I had been accepted. So then, of course, my life flipped upside down." 
Seizing the opportunity of a lifetime, Martin never imagined her electrical engineering degree choice would take her to the Kennedy Space Center, but it quickly did.
"If it weren't for Carrier giving me the skills I needed in controls engineering and with some of the software I learned there, I wouldn't have been a fit for the job. So I always think that things happen in mysterious ways."
And what a job it turned out to be!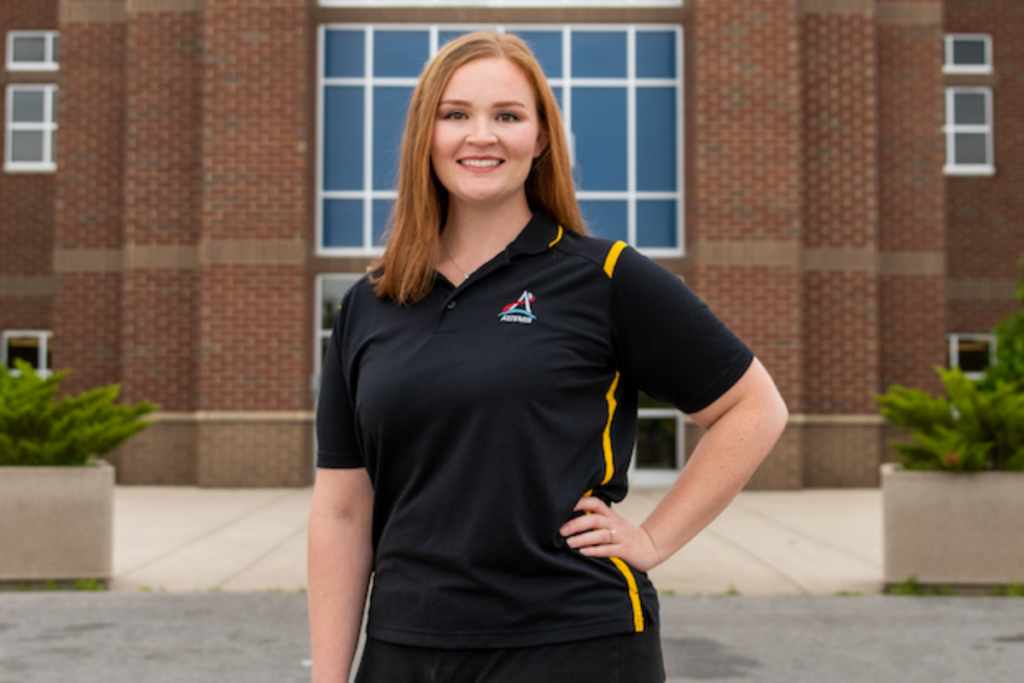 Martin and her teammates work on the Artemis 1 mission, the world's only spacecraft designed to carry humans to deep space and return them to the moon. She is part of a dedicated exploration ground systems team working hand in hand with launch and mission control personnel. In fact, Martin was personally responsible for making a call to scrub the April 3, 2022, wet dress rehearsal of the Artemis 1 Orion spacecraft launch.
She said, "I would have never ever dreamed I would come to be an engineer in such a small niche. You go into electrical engineering thinking you'll do power, or you might work in a manufacturing plant or be a consultant. I never once thought I might sit at a console at Kennedy Space Center for the next rocket launch for NASA."
At T minus 30 seconds and counting, the Autonomous Launch Sequencer began counting down the liftoff of Orion to its maiden voyage to the moon.
The world waited for the words the team had worked so long to hear.
"And here we go! 7… 6… 5… 4… stage engines start… 3… 2… 1! Boosters and engines and liftoff of Artemis 1! We rise together back to the moon and beyond!"
Martin sat at her console as Artemis lifted off on November 16, 2022, at 1:47 a.m.
"There were times in my college career that I wanted to give up. And I would call my mom, of course, and she'd say, 'You can do it; just keep going.' I'm very lucky that I had very supportive parents who gave me that platform as a young child to believe I can do anything I put my mind to." GN