CIRCUMSTANCES CAN knock us off our feet and leave us feeling alone. We may believe that there are no resources, no hope, and no help. But it's possible we're surrounded by those very things and need only for someone to point us in a life-changing direction.
First Choice Pregnancy Counseling Center in Shelbyville is that resource for women facing unplanned pregnancies. By spreading the word about the Center, you may change not one life, but two. It's important that women with unexpected pregnancies know that help is available.
First Baptist Church in Shelbyville recognized the need for a ministry offering an alternative to abortion in our community. When former First Baptist Pastor Drew Hayes said he believed the person called to begin the ministry and Center was in their congregation, Pam Cooper knew this was the reason God had spared her from a life-threatening illness.
Pam stepped up to the need, and the Center began its work in 1999 from a small, rented space and grew quickly to its present location on Madison Street, a building owned by the Center constructed in 2005.
From free pregnancy tests, ultrasounds, and medical care referrals to counseling and classes for dads, everythingamotherneedsforherchildisaccessibleat or through the center. Their "Earn While You Learn" program pays Baby Bucks upon the completion of each lesson enabling purchases of diapers, formula, clothing, baby equipment, and more from the Center's Baby Boutique headed up by Joanne Theis.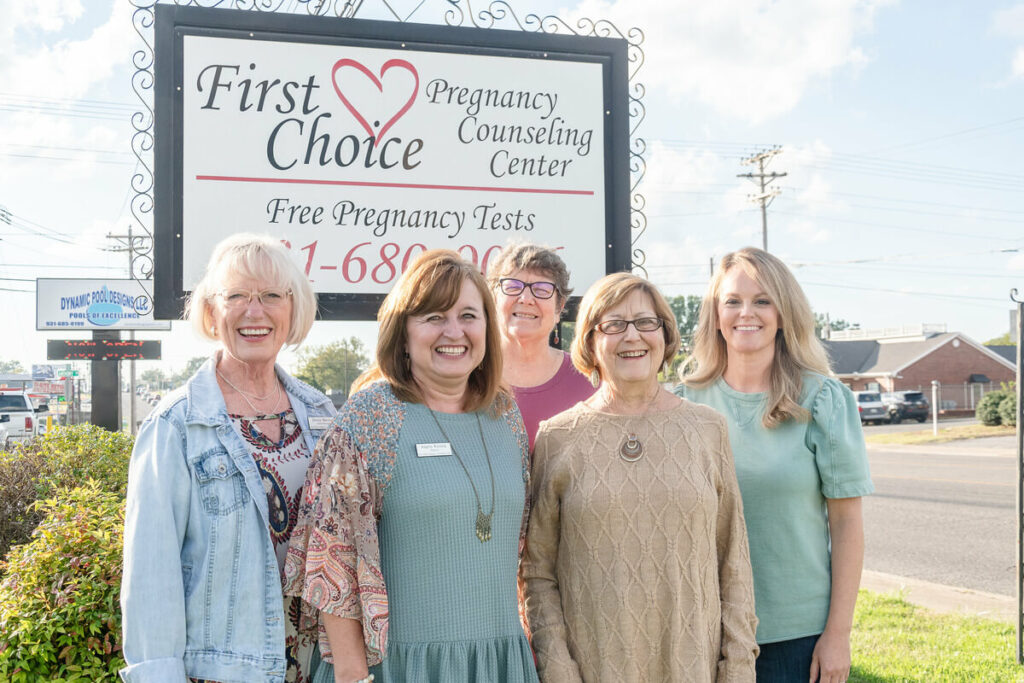 COVID forced change, but adjustments were quickly made enabling the Center to continue its services. Busy mothers and fathers now have more flexibility in fitting assignment completion and counseling into their busy schedules, allowing them to stay and care for their families while joining counseling virtually or completing classes online.
There are numerous ways you can help them continue their services and impact lives. Financial contributionsmaybemailed ormadeontheCenter's website. You may donate gently used baby clothing and items; you can sew, knit, or crochet baby items; volunteer to spread the word to area groups and churches; train to be an instructor or counselor; and pray for their work and their clients.
"We can use help of all kinds. If you see trash in the parking lot; pick it up. Every little thing is such a blessing," Director Angela Rasnick said. "There have been times someone said they'd stopped across the street and prayed for us," she said. "They had no idea what was going on in here at that very moment and how it was needed."
First Choice is a non- profit ministry funded by donations from individuals, area businesses, and churches. Its annual fundraiser, a community fish fry, accounts for about 50% of the center's annual budget. And they're growing! Ground was recently broken on an addition that will provide more room for the Baby Boutique, space to meet with clients, and a restroom accessible to those with disabilities.
Pam knows the source of the Center's success. "It's all God. He started the Center and is keeping it going through His people." -GN