SUMMER'S HEAT presses down on the long line forming at the food truck. Nearby, others wait their turn at cooling stations of plastic wading pools and misting fans. It's not a summer music festival, and they aren't fans escaping the heat and excitement; they're our city's homeless.
It's the Fourth of July, and the park is filled with campers. While most just pass through, one couple moves their tent every 14 days, working within the park's rules. Months before, they'd also been the just-passing-through kind, but life quickly changed.
With a pocket full of memories and little money to their name, the fried chicken, potato salad, and corn of their annual holiday celebration seemed like a luxury, but they decided it would be worth it. With groceries for a celebration for two, she'd just started cooking when a nearby camper asked to join them, lured by the sweet aroma. They were unsure how there would be enough but agreed to their company. A few minutes later, buckets of fried chicken and tons of potato salad and corn on the cob arrived, and 20 or so campers enjoyed an evening celebrating our nation's freedom.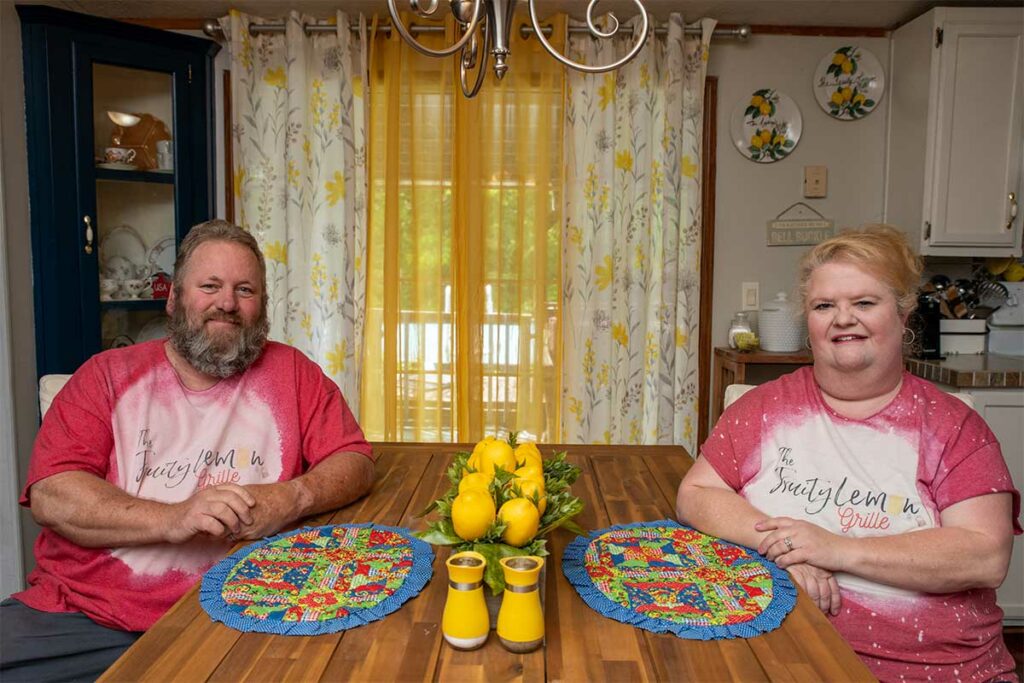 The couple at the campground scraping dinner together was Misti and Wayne Appleby, and the food truck feeding people experiencing homelessness is their Fruity Lemon Grille.
Misti said, "When we became homeless, we were sitting on top of the world. I was a nurse in a doctor's office, living my dream. My husband had an excellent job, and we were incredibly active in our church. Literally, in a matter of two months, we lost everything. We had nothing — no money, no cars, no house, no food. There was a time when we were camping in our tent and wondered which we would pay for that night, the space to stay with our tent or the ice to keep our food cooled because we didn't have the money to do both."
It didn't seem it could get any better, but it did.
"We didn't have the money to drive to Murfreesboro to see the fireworks, but that night, after it got darker deep in the woods of the Cedars of Lebanon State Park, we were talking around the fire when all of a sudden, the fireworks started," Misti said. "We all sat back in awe, and I broke down in tears and bawled. I said, 'I hear you, Lord; I hear.'. And it was two weeks later that we got out of the homeless situation. It was so incredibly humbling."
Their July Fourth campground experience marked the beginning of the end of their homelessness but not their commitment to the homeless.
Later, a challenge to recreate the fruit tea her son and daughter-in-law had been buying in Murfreesboro led to her own special recipe, which she sold to the public along with fresh-squeezed lemonades. A last-minute request to add food to fill a spot left open by another vendor led to a menu of specialty grilled cheese sandwiches, and The Fruity Lemon Grille expanded to food truck vending.
The food truck sales at various events and locations provided resources to extend a helping hand to the area's homeless.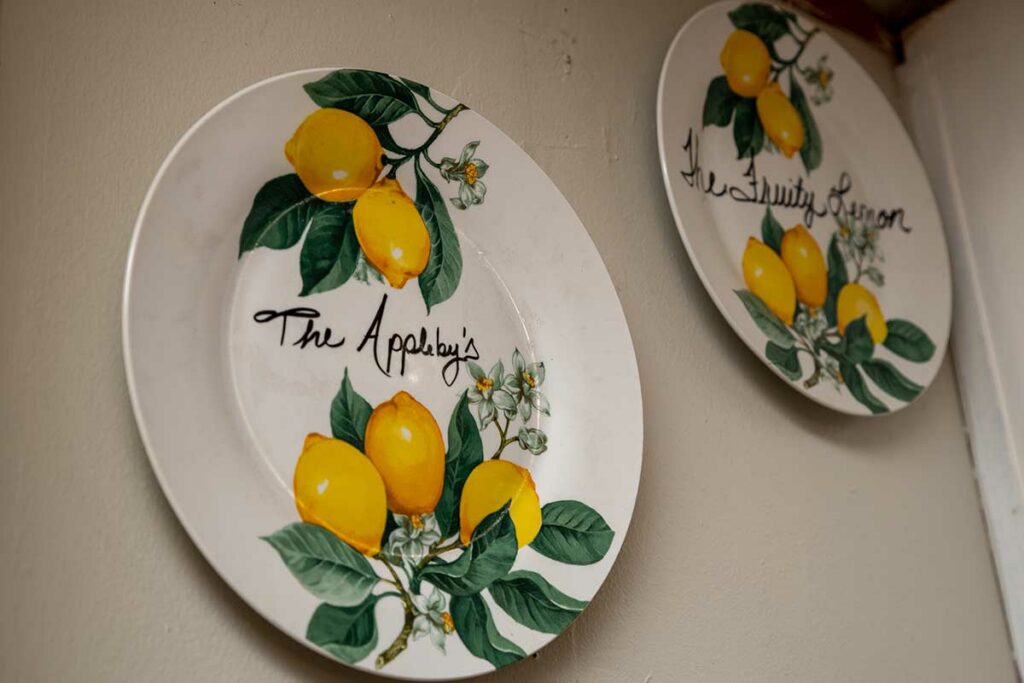 "We would park at Castle Ministries and feed them whatever they wanted. It didn't matter how much or what; I just wanted them to have food. We also did cooling stations, blanket rolls, and everything we could because that was where our hearts were. My mom started Helping Hands, and it became what we wanted to do deep in our spirits," she said.
Cooling stations in the summer and warmth for the winter with sleeping bags filled with hats, gloves, scarves, socks, and a bag of food. Also included is a thermos that can be refilled with coffee or hot chocolate anytime the food truck is nearby.
The more they helped others, the greater the desire to do more grew.
In a conversation with her mother just before she passed away, Misti's mom asked, "Wouldn't it be something if that truck just served the homeless population?"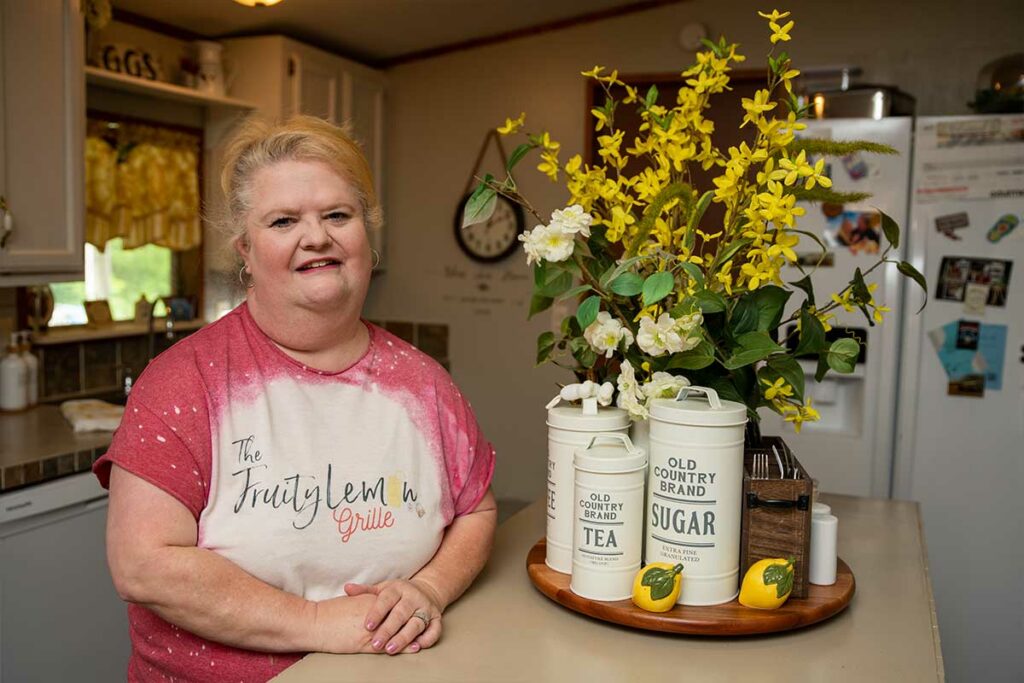 Misti agreed but reminded her God would have to open the door because it wasn't something they could afford on their own at this time. Her mom assured her, "Oh, He will. He always does if it's what's meant to be."
Misti and her husband talked, prayed, and felt led to take their food truck to homeless shelters in and around Shelbyville. They offer meals and have hopes of adding a bathing station when God makes it possible.
Their own experience forever changed how they relate to the homeless population.
"We could handle what was being thrown at us, but it was through it that my husband and I learned what it truly meant to become one," Misti said. "It wasn't that we turned our noses up at other people; it's just that we thought they could do better than they were doing. All they had to do was try. Right? But when we went through this, God had to teach us this humility and how to understand what other people are going through, and that it's not always as simple as it seems." GN