JENNIFER COOK'S family began investing early in her teaching career. It wasn't the type of investment overseen by financial advisors, but it added up over the years and paid off for Cook and her students.
Cook's dream to become a teacher was heavily influenced by her aunt, Rita Ambrose, a Georgia teacher and more like a sister than an aunt. With Aunt Rita's old class resources, grade books, and bulletin board sets from local teacher supply stores, Cook taught her brother and stuffed animals in her home classroom stocked with these authentic supplies. No wonder her first day of kindergarten was monumental.
Cook said, "When my mom picked me up from kindergarten the first day, I told her I wanted to be Mrs. Looper when I grew up. Great teachers are inspirations, and I've had some wonderful teachers throughout my educational career. My fifth-grade teacher, Mrs. Caldwell, is still an inspiration to me today!"
The fifth-grade teacher at Cascade Elementary School says it's a grade filled with transitions as students wrap up elementary school and prepare for middle school.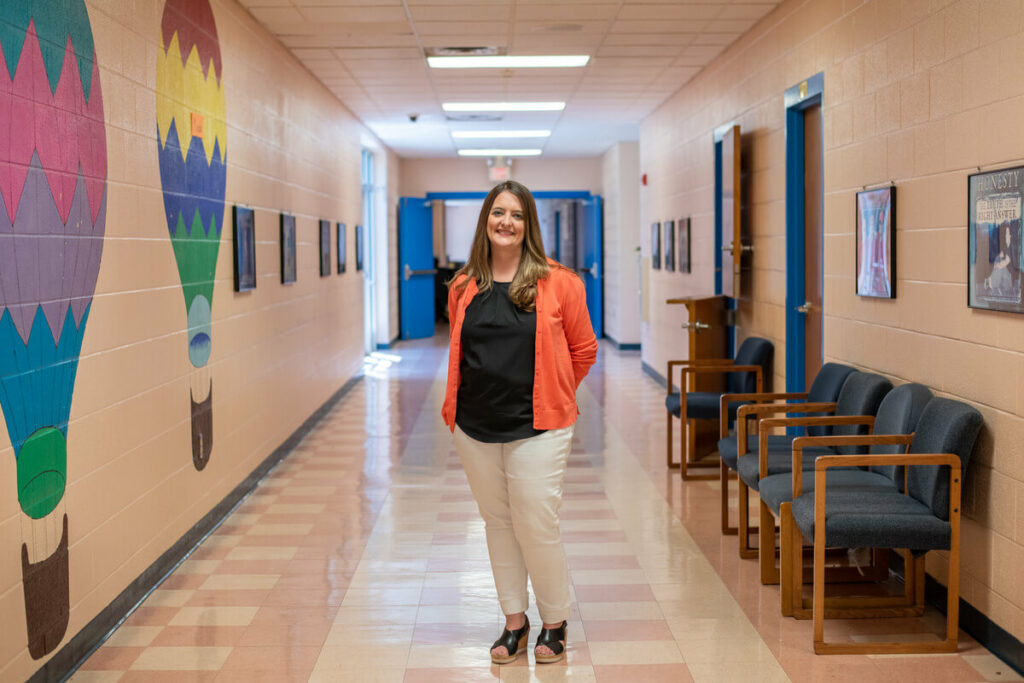 "In fifth grade I'm able to make connections with students and talk about important lessons learned in life. However, this is a grade that's hard on the heart! You create a little family each year and then you have to say goodbye. But at a school with three campuses and the camaraderie we share, we watch our students flourish and thrive. The extended Cascade Champions family is amazing!"
While we may often think of education in class subject matter, much more is essential to their learning success. Public education prepares students to work together now and in the future as adults.
"I think the beauty of public education is [that] all these kids are different. They come in at different levels, from different backgrounds and ethnicities," Cook said.
Within these differences lie many growth opportunities.
Cook said, "Aside from having them learn academically, another important thing to me is growing them in every aspect of their life. Some students are often perceived negatively, but if you love them first, find a connection with them, meet them where they are, and see them for who they are, 90% of the time you won't have big issues that you can't handle. That's probably the most important part of teaching – building the relationship first with the kids. Then they can learn whatever you're trying to get them to learn."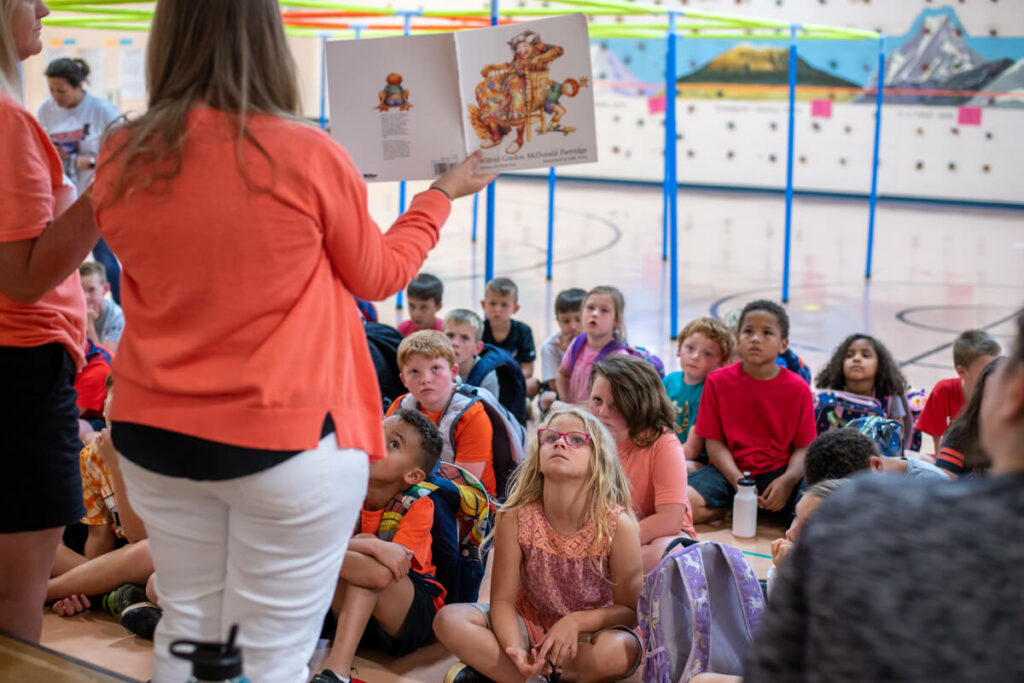 As much as teachers love snow days and summers off with their families, most teachers, like Cook, are wholly invested in the best interests of their students. And at the root of seeing to their best interests lies a commitment to knowing their kids.
"Teachers have to be intentional about getting to know students and knowing what their best is, because that looks different for everybody. Teaching is mentally exhausting because you're constantly making decisions about what's best for specific children because everybody needs something different. When making those relationships, you must be very intentional about what you're trying to accomplish. And I guarantee you a lot of teachers on their breaks and days off are worrying about what little Johnny is doing at home and if he has enough to eat," said Cook.
It's a collaborative effort that happens across all grades as the student ages.
Cook said, "Teachers look at a lot of data and have lots of discussions about what's best for the students. In fifth grade reading, classes read books on heavy topics that bring about rich discussions on life lessons. Students are learning not only academic content but what it means to be empathetic or understand another person's perspective. In my class, we learn that it is okay to disagree, but we learn to do it respectfully. I like fifth grade because it's refreshing to see the kids connect with each other, the characters we read about, and the historical figures we study. I live for the a-ha moments when light bulbs are going off!"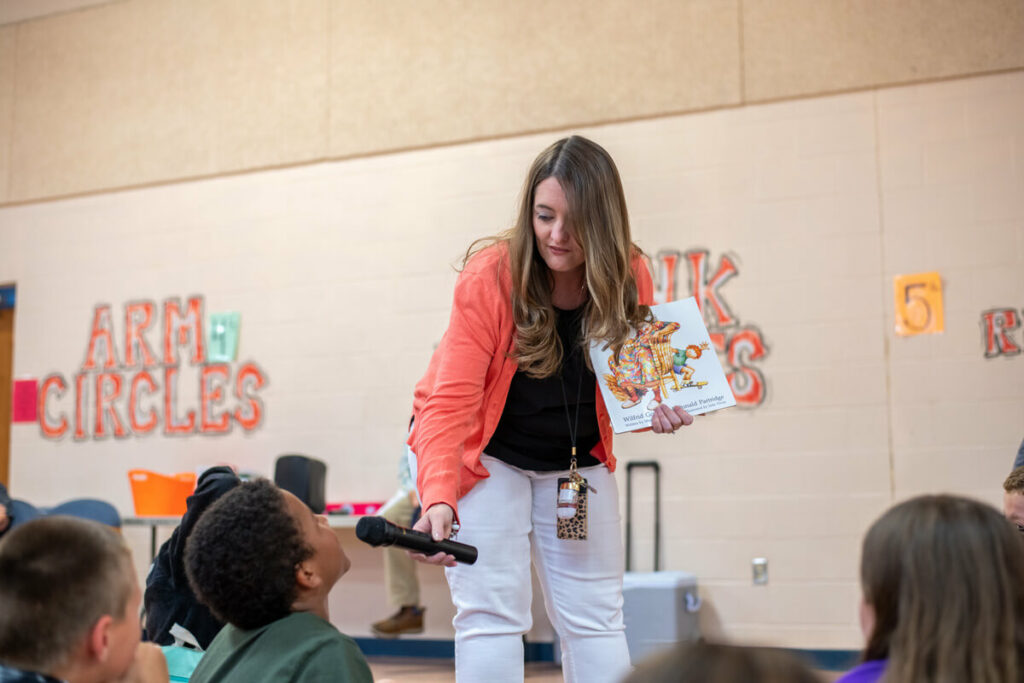 Collaboration is threaded throughout the Cascade school community.
"Educators, whether teachers, school nurses, cafeteria workers, SROs, custodians, bus drivers, principals, office workers, or assistants, are all educators. They love the kids, talk to them, and connect with them. The principal knows every kid's name in the whole school, stands at the door and welcomes them by name. Everyone works to equip these kids with what they need to change the world, because if they don't have what they need to change the world, the change is not going to be a positive one," she said.
Cascade is strengthened by the involvement of family and the community. Parents, grandparents, businesses, and organizations unite to ensure students and teachers have everything they need.
Cook said, "We can throw it out there, and somebody usually comes through in some way."
Also, always coming through for Cook is her family.
"My husband, Michael, and daughter, Caroline, are very supportive. They're my biggest fans and are always willing to help do 'school stuff.' The field of education is arduous, and the educator's family sacrifices. Sometimes, to give the school kids the best, it feels like the family gets the worst. My crew understands the sacrifice, and often the intentionality of doing what is right for kids becomes a family affair."
This collective support undergirds Cook's recent award as Bedford County's 5th-8th grade Teacher of the Year.
"I was a little shocked to be Cascade Elementary's Teacher of the Year, because I try to come in and do my job, love the kids, get along with everybody, be positive and happy. They surprised me with a school assembly. When they announced I was district teacher of the year, I was humbled and surprised I was chosen. I hope to be a good role model and supporter of public education. Public education is changing fast, and children are changing fast because of the current environment. As teacher of the year, I hope to be a positive role model and good recruiter for future teachers," she said. GN