Do your favorite fall memories include the Webb School Art and Craft Festival in Bell Buckle? Are you a fan of dinner theater at the Fly Arts Center? Do you love to linger for hours in the vendor booths at Antiques, Arts & Collectibles Mall on the Shelbyville Square? Have you been positively impacted by your childhood art teachers? Do you appreciate learning a new art or crafting a story gathered roundtable with like-minded friends? Then you've met Carol Price.
While you may never have personally met her, you've benefited from her influence if any of these connect to your story.
Carol Price came to Bedford County in 1976 as an artist-in-residence at Webb School in Bell Buckle. She founded the Webb School Art and Craft Festival and the Bedford County Arts Council and was a 21-year art teacher at Shelbyville Central High School.
FOR LOVE & THE ARTS
She helped shape countless lives in addition to her students. Some en- countered her through the Fly Arts Center located in the historical Fly Manufacturing Building and home of the Art Council and its plays, classes, art galleries, and a history museum. Others through the Antiques, Arts & Collectibles Mall on the Shelbyville Square, home to numerous vendors and employees that benefited from Carol's friendship and example.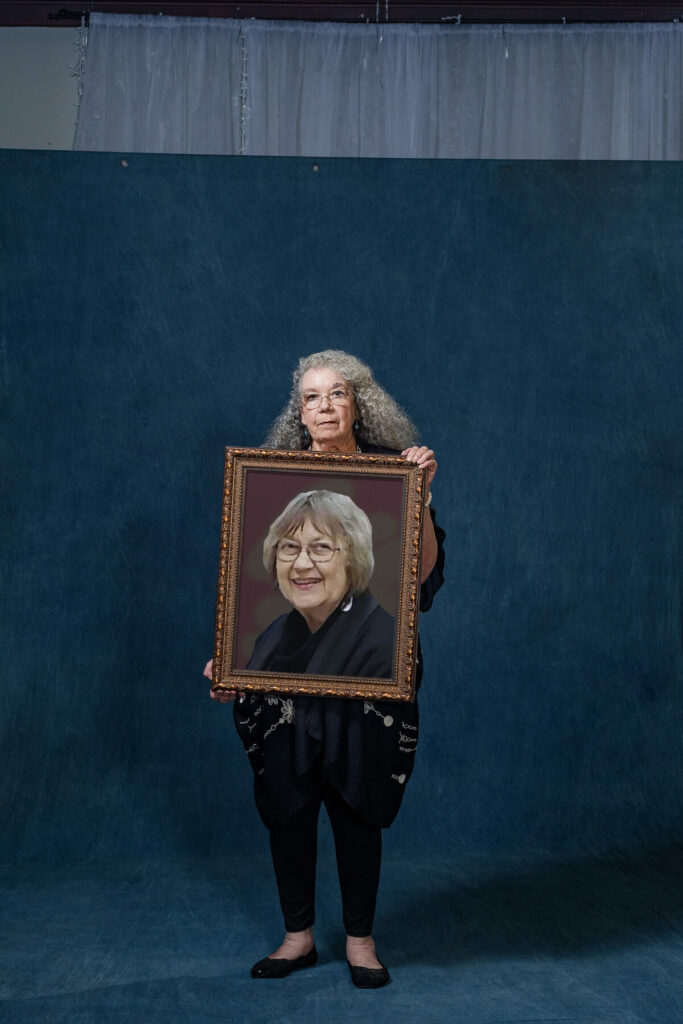 Her friend Sue Thelen said "She never did any- thing for attention. She did it because she loved the arts, and she knew what value it had and how it pos- itively affects so many aspects of our daily lives. She was tireless in fundraising and all aspects of the arts. She never stopped even when she was most ill — she just never stopped. She was always someone you could depend on. I know she touched a lot of lives. So many grew up with her as their art teacher and went on to bigger and better things in their lives because of her."
Following the death of their son in 2019, the Jonathan Price Scholarship was started, and the first annual $1,000 scholarship given in 2020 to Community High School student Kera Reynolds. The scholarship is awarded for Bedford County students in visual art, performing arts, literary arts, and/or music. With the limitations of COVID-19 in 2021, instead of the scholarship, the committee donated fifteen $100 gift cards to the art teachers in all the schools in the community.
Carol passed away August 7, 2020, but the schol- arship and Carol's memory and influence continue. The scholarship committee today is composed of Chase Perryman (graphic arts), Jim Probasco (liter- ary), Lynna Whorley Miller (music), Ashley Johnson (theatre), Larry Price and Stephanie Price, Jonathan's widow. Sue Thelen is facilitator and current presi- dent of the Arts Council, a position in which she was mentored by Carol.
Committee member Chase Perryman said, "Carol was instrumental in my growth as an artist. I wouldn't be where I am today, the Creative Director of a mar- keting agency, had she not believed in me. I am hon- ored to sit on the scholarship board and want to help continue to mentor creative folks with the same fervor that she had for me." -GN