GLASSES OF sweet tea and empty stomachs are refilled as plates are delivered to waiting tables. Some enjoy their food quietly while other tables burst into laughter from time to time. Some build plates from the salad bar, while others wait as tables are cleared. Several people come in and out for orders to go.
There's constant movement as diners come and go in waves that energize and fulfill the owner. They're all eating at Ruth's Kitchen.
"I love cooking, but, at the end of the day, it's just hearing people say they're happy because food makes people happy," said Ruth Lawson Arnold, the diner's owner.
Arnold and her family have made many people happy with their cooking over the years. Many remember her father, A.J. Lawson, who owned L & M Grill.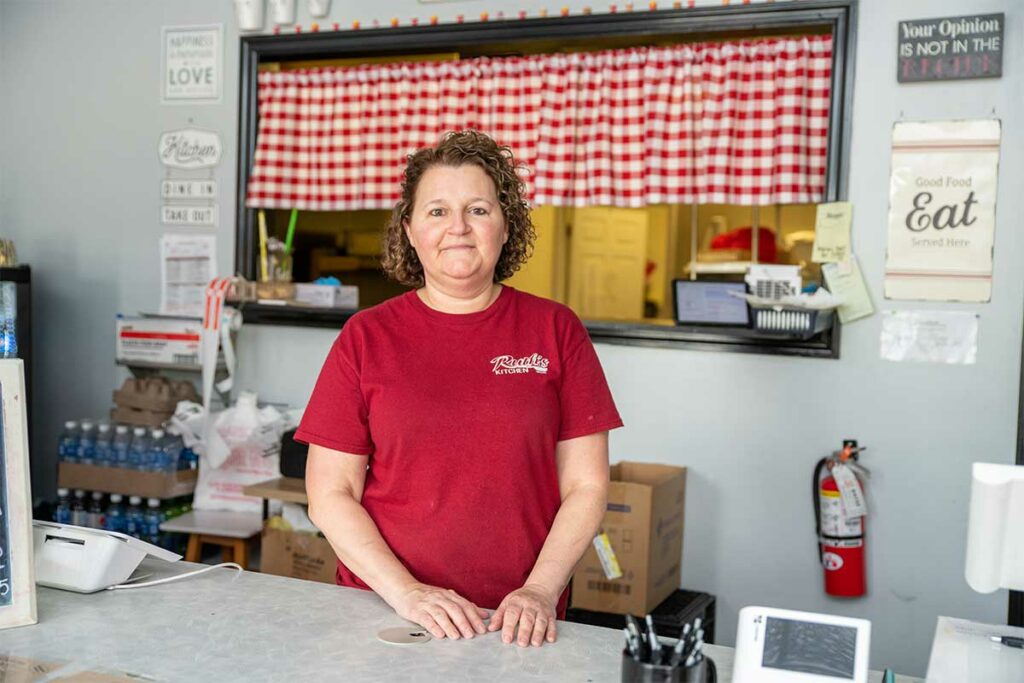 "It's been in my family ever since before I was even born because my dad owned a couple of restaurants. When I was a baby, he was known as a master grill cook. Everybody knew him. Even today, everybody mentions him to me. He was a character, and my mom was one of the best waitresses in town," said Arnold.
She was making her own candies by the time she was 8 and became curious about how certain foods were made by the time she was a teenager. With her parents' example as hard workers, she convinced the owner of Sonic to hire her at 14, and she continued to work there for 12 years.
Then, feeding her growing family became her highest calling.
She said, "When I got married, we had six boys in the house, and I started baking and decorating cakes, and that turned into something I did for the public," Arnold said. "It kept me busy for a long time, and it still does, even though I don't make as many decorated cakes as I used to because I'm so busy with the kitchen."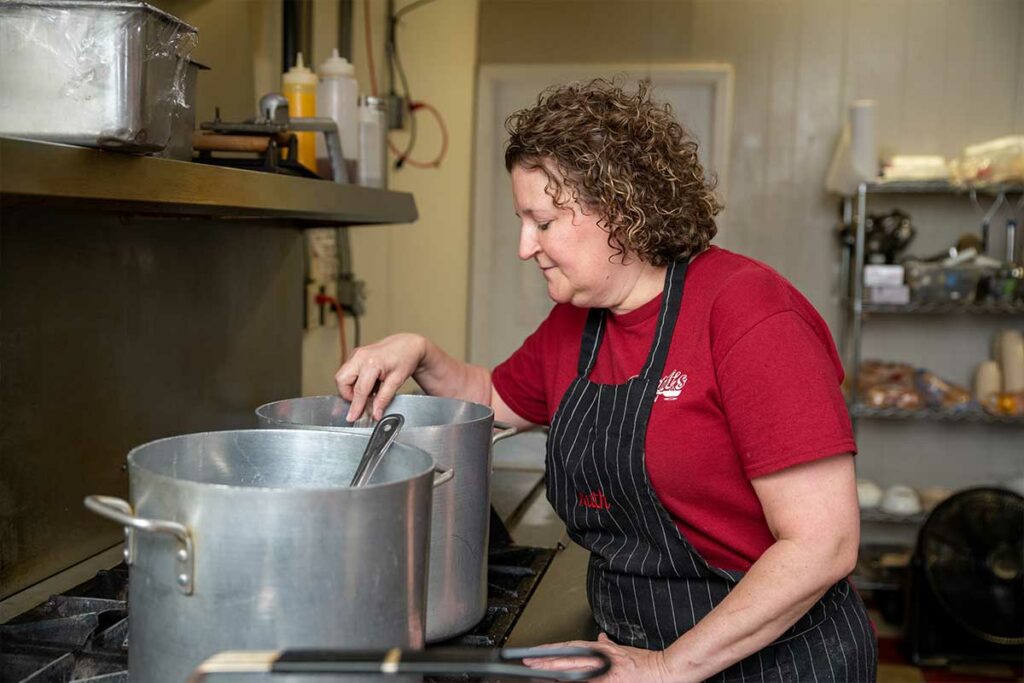 Arnold added catering to her resume and baking connected her with the community. With all but one of her children out of school, she knew it was time to pursue the dream of owning her own restaurant as long as she had the blessings of her children.
"I'd gotten to the point in my life where I knew that if I continued to work for somebody else, I would never follow my dreams," she said. "The one thing that scared me was wanting to get all my kids grown before I did something for myself. It felt a little selfish because I knew it would require so much of my time. So I needed to know they were okay with it before I could step out and do it."
They were, and she did.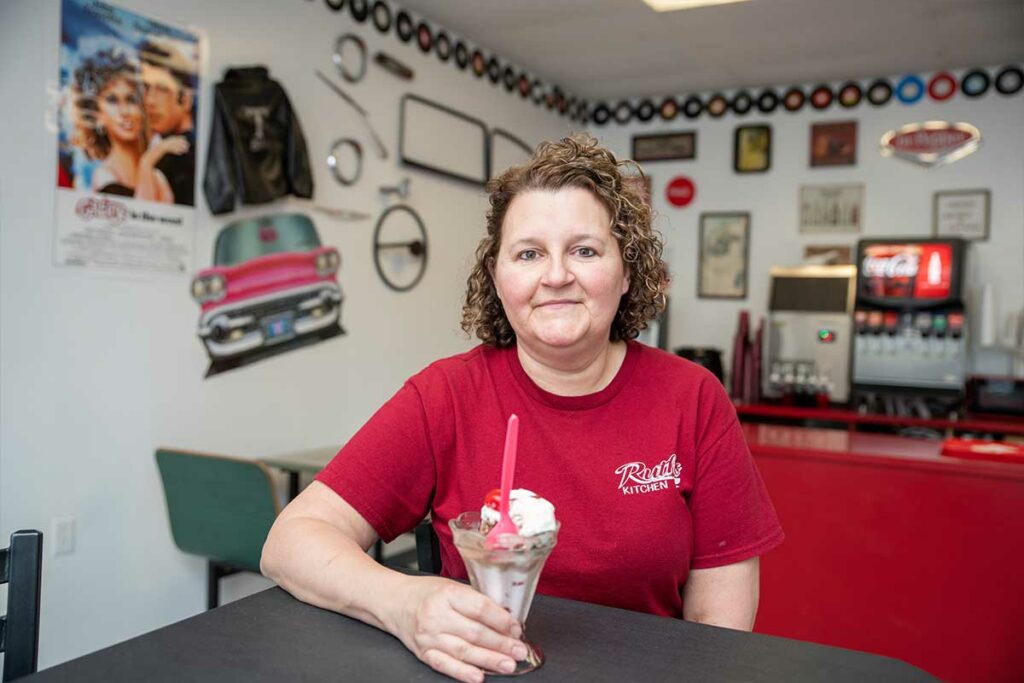 "I've always fixed big meals and catered, so the public already knew my food when I decided to open Ruth's two years ago. I knew that when I put my sign up, it had to have my name on it," Arnold said.
The diner is an opportunity for Arnold to give back to the community she loves so much. She purchases from local vendors whenever possible and assists at the Shelbyville Community Soup Kitchen. She loves people and would love to spend more time in the dining room.
"I would love to be out front more so I can mingle with my customers because I have front-house experience," she said. "I'm a people person, so I love talking to people, hearing the reviews, and whether everything was great or could have been a little different. I love hearing how their day was or how their families are. But when I'm out there, I miss being in the kitchen because I want to make sure everything's going the way I want it."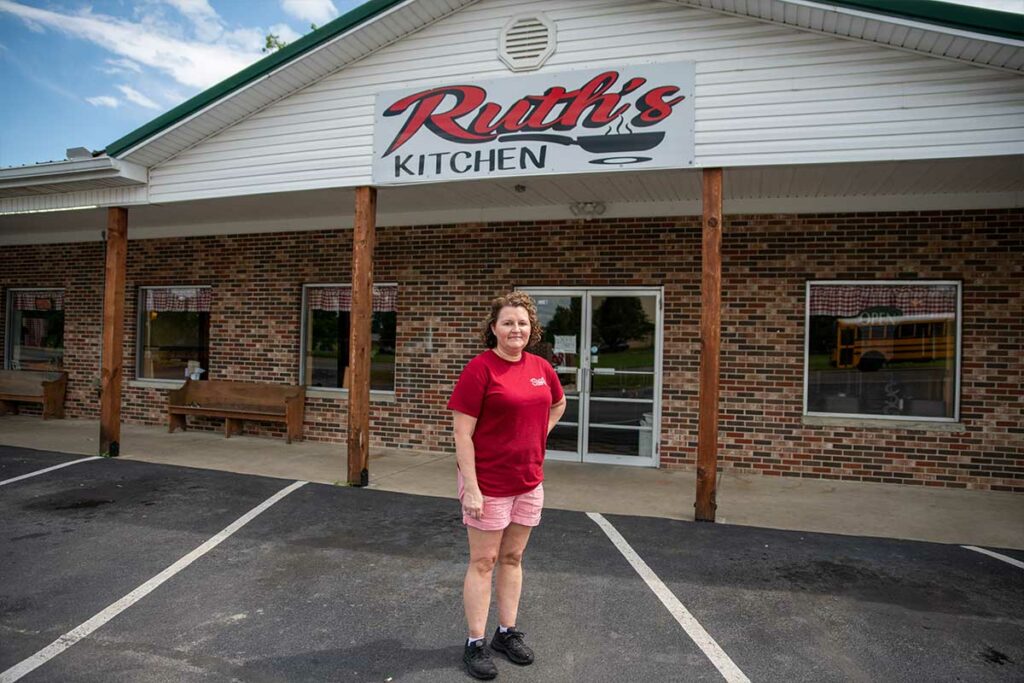 Ruth's Kitchen serves breakfast and lunch Monday through Sunday and dinner Wednesday, Thursday, and Friday. While many think of Ruth's as a meat-and-three, the salad bar is one of few in town. Steaks, burgers, and sandwiches are other options. And when you're done, step into the next room and treat yourself to ice cream or a milkshake in a 50s-style diner atmosphere, complete with a jukebox. You can take home Amish cheese, specialty canned goods, and other locally handmade items.
Ruth's is more than a quick meal; it's an experience.
"It's all just one big opportunity to love with food," Arnold said. GN