While walls define the space occupied by a class, the environment within empowers the learning inside. At Shelbyville Central High School (SCHS), teacher Tiffany Church makes sure her room's atmosphere feels like home, because home is where the heart is. Church proves it.
Like many children, Church played teacher as a child, but as high school graduation loomed, bubbling below the surface, the idea of teaching seemed overwhelming. She chose marine biology instead. After a shaky first year of college, she took time off, got married, and lived a year in Guatemala where she fell in love with the culture, the people, and the language.
Church returned to America determined to finish her degree. With a bachelor's degree in Spanish and her daughter on the way, she was still without solid direction for her career. A trip to a home improvement store pointed the way. Where? Home, of course!
The Home Depot clerk recognized her fluent Spanish and suggested becoming a teacher. Church brushed it off, explaining she didn't have the luxury of time necessary to obtain her teaching credentials. The clerk surprised her with information on newer programs allowing you to get a license while teaching.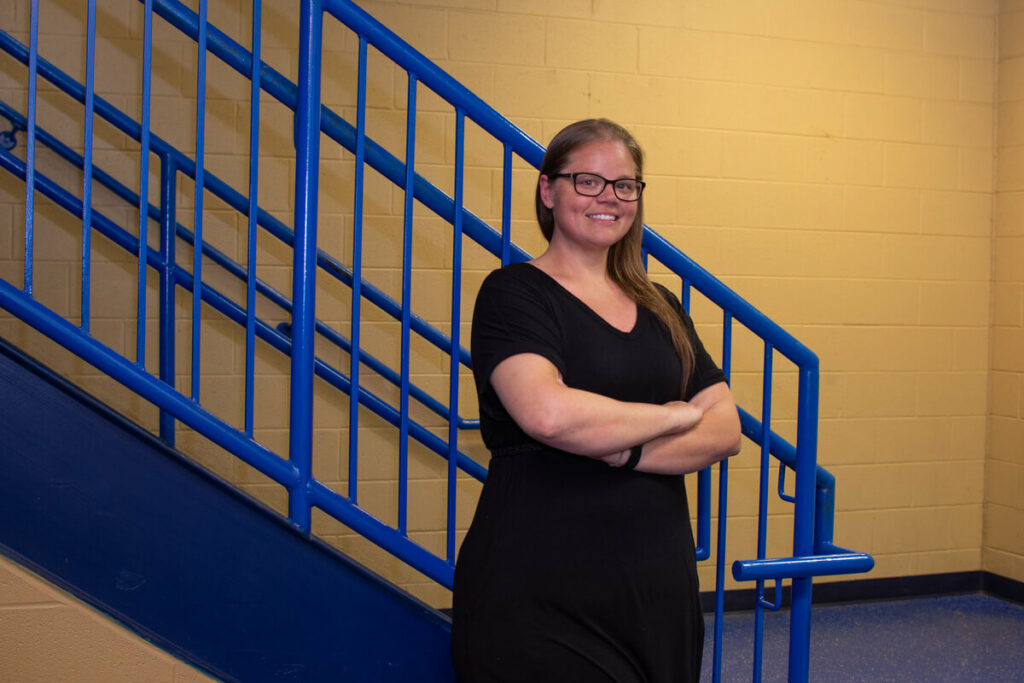 "I thought that was absurd," Church said. "I'd never heard anything like it, but I looked into it, and she was right. I interviewed, got the job, and they walked me through it. I finished my master's program, got certified in teaching, and never looked back."
Church said, "My first year in the classroom was at Metro Nashville, where I taught middle school Spanish. I remember the excitement, and that feeling of this is where I'm supposed to be. I never once doubted it after stepping into a classroom, even though I didn't have the traditional pathway to get there."
Church went from Metro Nashville to Oakland High School on her way home to Shelbyville Central High School, where she teaches Heritage Spanish.
"When I came to Bedford County, it was all the right things at the right time. It's been a blessing to know the staff and the community. I feel so much a part of Bedford County. I know it's where I'm supposed to be," she said.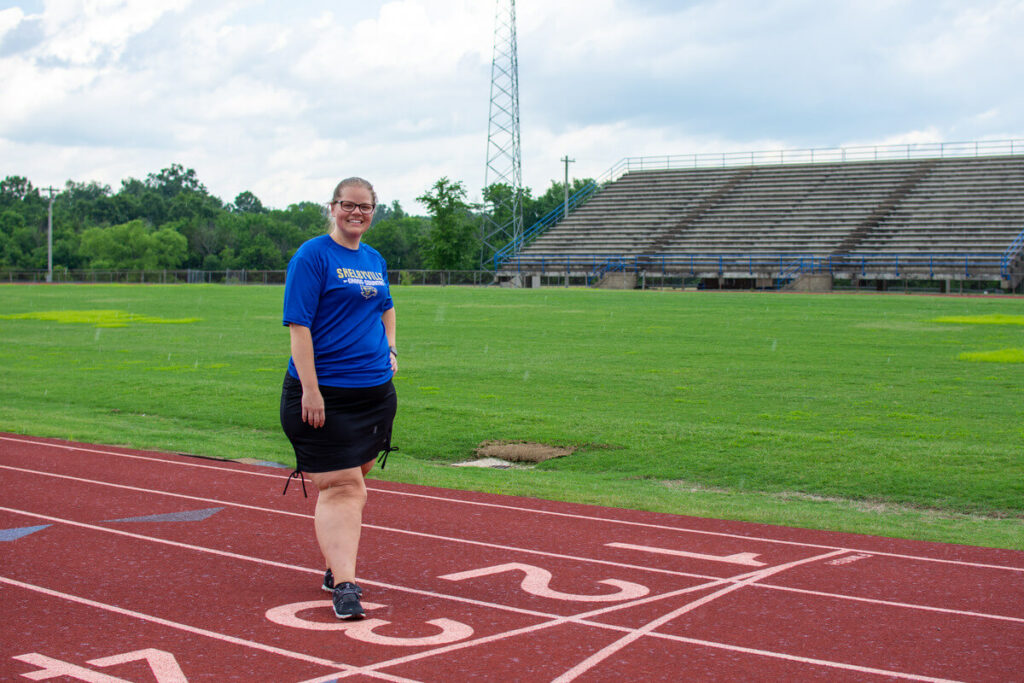 Church knows that home is a safe place where you feel supported and valued, and she combines that classroom foundation with her love of Hispanic culture. The resulting student relationships enable and encourage them to learn and grow.
Church said, "Learning to be a good teacher was not always in a classroom setting. It was hands-on and in-the-moment. To be a good teacher and support your kids, you must know where they come from, what they're going through, and their struggles."
As Church began teaching Spanish at SCHS, she recognized the students' varying degrees of mastery of Spanish and the impact on their learning. Some students speak Spanish fluently, while others have a basic knowledge of it and speak it less fluently due to having Spanish spoken regularly at home. "These people come from a culture that has given them that language but maybe not perfected it," Church explained.
Church wanted to enrich that base knowledge to improve their understanding of other courses. The school system added a Heritage Spanish class.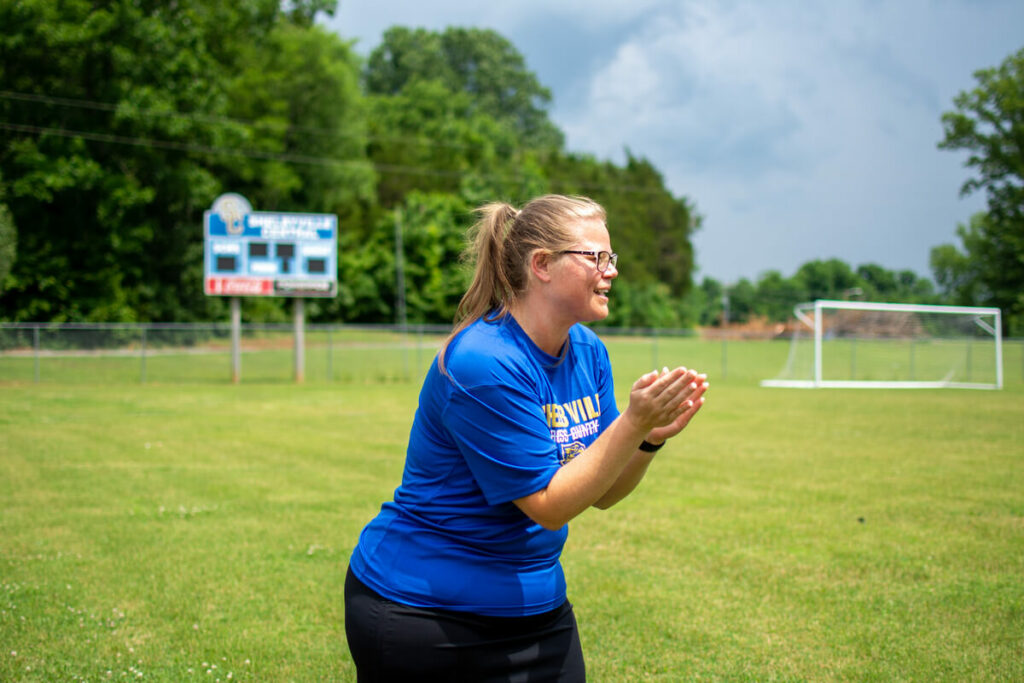 "When you work on a kid's first language, research shows that it inadvertently helps their second language, so offering support in their first language of Spanish helps build their language skills in English."
In addition, many Hispanic students minimize their Spanish language as they progress through their educational journey. "The class teaches the kids to be proud of their skills and language abilities," she said.
The Spanish club's growth reflects the need for additional outlets to express their culture.
"For me, it's about offering time for kids. If I can give them one evening, I know they're safe, taken care of, and happy. They're learning to some extent, but sometimes it's just knowing they have somewhere safe to go. A lot of our kids come from very hard situations."
Investing in her students' futures because she cares for them also sets an example for her children.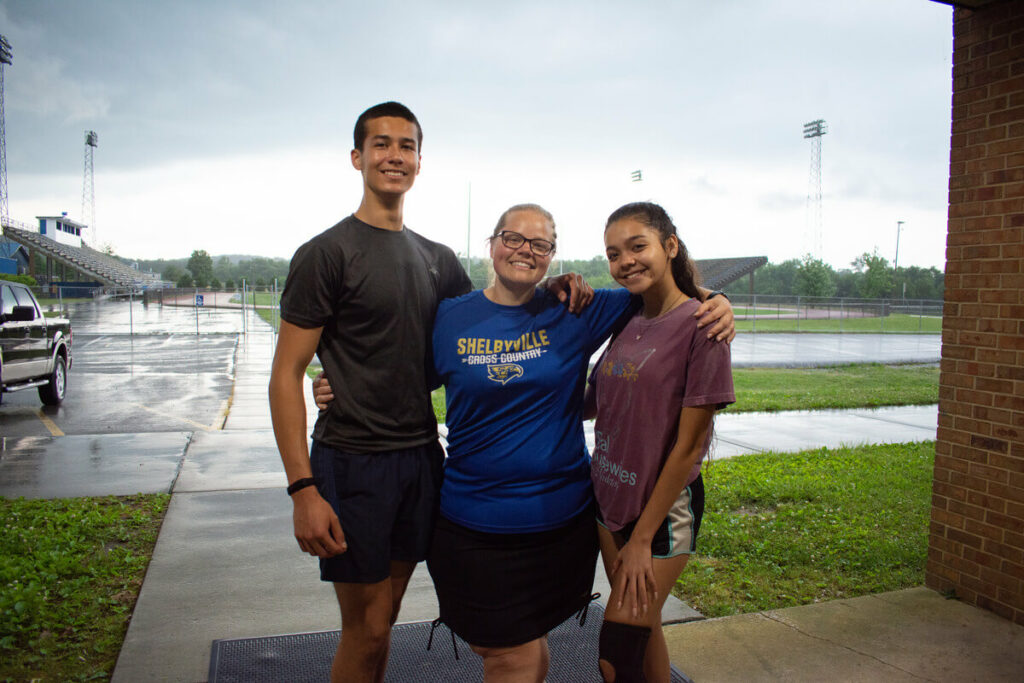 Church said, "I do a lot of extracurricular activities. I'll be coaching cross country and assisting with soccer in the fall. For me, teaching is a full-time job. I have two daughters, and they ride along with me through everything. I'm showing them what it means to love and truly serve others. My kids never complain and enjoy being around my students. It's been good for them to see that's what you should do."
"Kids need to feel nurtured, loved, and cared for, and they need all those things before they can truly become good students. I want to make sure they're fed, clothed, feel loved, and a part of things, because once they know that, they feel comfortable in my classroom and comfortable in life in general. Then they can really show me who they are as students," Church said.
These basic needs were once traditionally met at home, but today's students come from diverse backgrounds and circumstances, and one can't assume they've received them. Some leave at the end of the school day to take care of their younger siblings. Others go to work at jobs to help provide for their families. Students may not share these struggles with their teachers if they're not comfortable in the classroom.
"They know at the end of the day that I care about them. I want to see them be successful, and I would do anything for them. Whatever a kid needs, there's some resource we have through the school system that helps support it," she said.
Church is Bedford County's 9th-12th grade Teacher of the Year, an honor she quickly attributes to those surrounding her.
"It is where I feel God absolutely intended me to be. I've been watered, and I'm planted where I need to be, so my success can only be attributed to the students and my colleagues at the school. It's very difficult these days being a teacher, but where I am, I have such a good support system and amazing students; I think that's how I've been able to be the teacher I am." GN