AS THE DIVERSITY of the population of Shelbyville and Bedford County evolves, so does the congregation of St. William of Montevergine Catholic Church. The church celebrated the first anniversary of its pastor, Father Edwuin Cardona, in June, but Cardona's connection to the church was established much earlier. 
"I have been linked to Shelbyville for 7 1/2 years since I came here as a seminarian during summer. I knew this was going to be my first parish as a pastor," he said.
He based that belief upon the term remaining for the former pastor, the diversity of the congregation, and the connection he'd made with the people since his earliest days. Assuming his role as the parish leader was easier and more natural than his journey to seminary.
Cardona grew up in Colombia, South America, a Catholic country by constitution until 1991.
Cardona said, "I wanted to be a priest when I was 6. That was the first time I said it."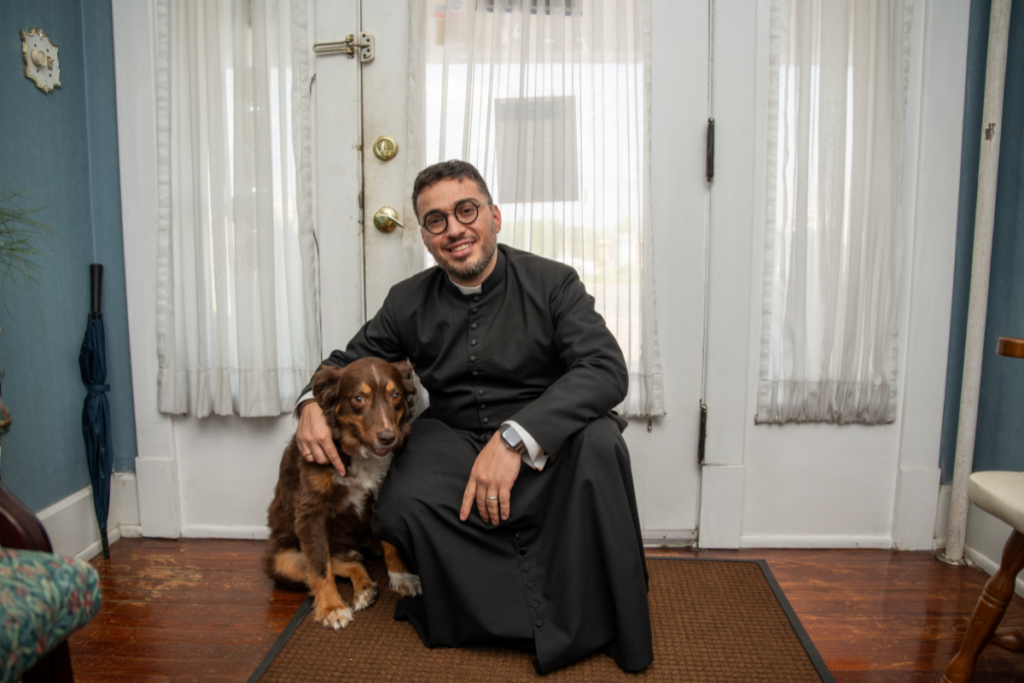 And he was serious and entered seminary when he was 17. After five years, he decided to take a break.
"That break was about six years, and I did a lot of things in those years," he said. "I got my degree in philosophy and worked in different things. I was a general coordinator in a cultural office in a very difficult neighborhood, but I also had some businesses on the side."
He said, "I also used to buy and sell motorcycles. I love motorcycles — that's something I like. I had an office supply store and telephone service where there was no service for cell phones in the mountains of Colombia. I did a little bit of everything before coming here."
He didn't have much money but had a good, easy life. He had a girlfriend, a good job, and was very happy.
"But something was missing because I knew God wanted me to be a priest. I was happy, but I didn't have something I have now — peace," Cardona said. "Just to know I'm doing God's will and not mine gives me the peace I couldn't find in anything else. I firmly believe that when you do God's will, you are more at peace than when you do yours."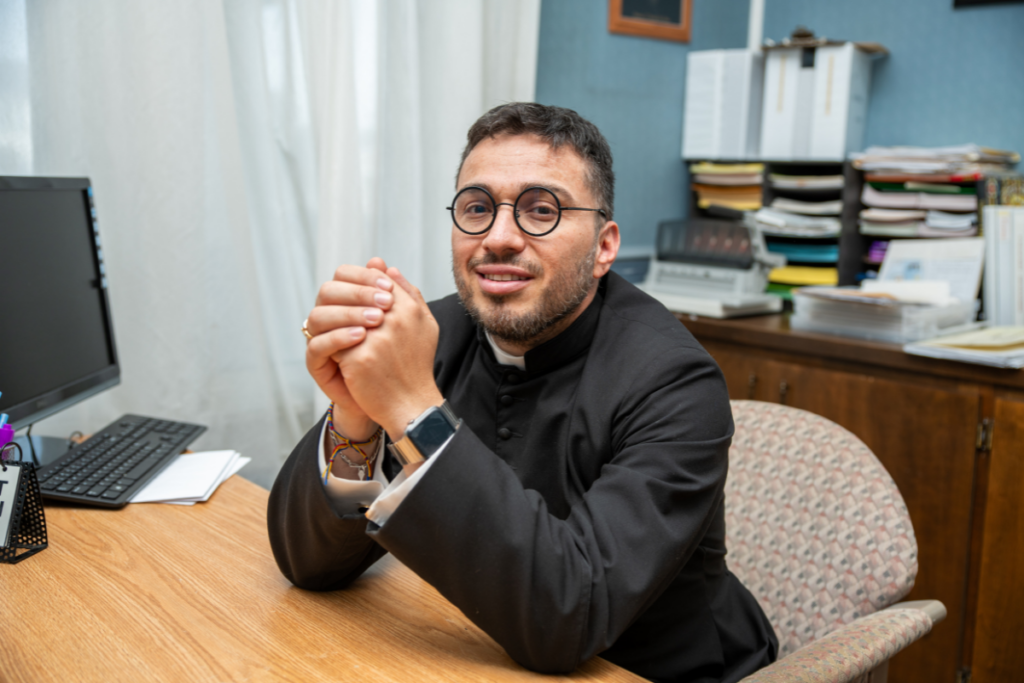 Cardona believed God had a calling for him. He imagined a life living among poor indigenous people in the Amazon jungle. But God had a different plan.
"I used to say, 'I'm too old; I don't want to obey anybody right now.' Later, I decided with the Lord to try it, and I ended up in seminary in the United States. I think God really wanted me to come because I was hoping I wouldn't be accepted, but I was. I'm very thankful because I can't see myself being anything other than a Catholic priest," he said.
So the man who could not dance ended his two-steps-forward, three-steps-back routine and followed what he believed was God's calling for his life.
He said, "When I went to seminary with the Franciscans, it was my decision. The second time I went to seminary, it was God's decision because, as a boy, I wanted a wife and three children at least, and I was fighting with the 
seminary. But once I was ordained as a deacon, all my doubts and concerns around my vocation disappeared — not because I'm good but because God is good. It's because of Jesus that everything made sense."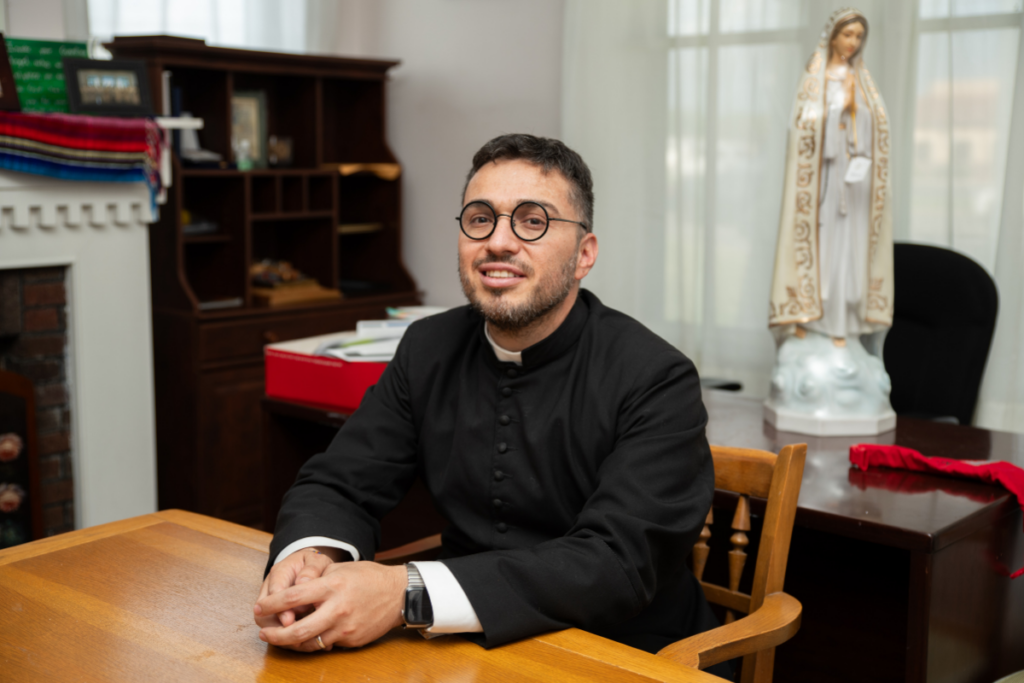 His journey and struggles were not wasted.
"When I see my life with eyes of faith, I see God, and when I preach to people, my previous experiences help me talk with the people in a deeper way. I'm far from what I'm called to be, but I'm learning with the help of the people and with God, of course," said Cardona.
Although there are challenges, there's nowhere else he'd rather be.
"I like being part of the people," he said. "I love being here and far from the chaos of the big city." GN