"THE SWEETS baking wasn't my passion to start," local baker Cole Krieg said.
He was passionate about livestock and farming – a family trait he acquired from his great-grandmother. He had gone to school for agribusiness and was working on a local farm. But in February 2021, at the age of 26, he suffered two strokes and two heart attacks. "I felt sick, so I got up to use the bathroom and I couldn't walk," he said. "Then I couldn't see, and I hit the ground."
His recovery wasn't easy. He couldn't speak normally, and he spent over a month in a wheelchair at a rehab facility. Once he was finally able to walk with a walker, he was allowed to go home. But it took another few months for him to relearn how to walk without dragging his feet or falling. It took him even longer to fully regain his speech.
"I didn't realize I wasn't speaking normally until people would turn their heads like 'what?' when I was saying something," he said. "I would get frustrated, like 'I'm trying to talk, and you're not understanding what I'm saying.'"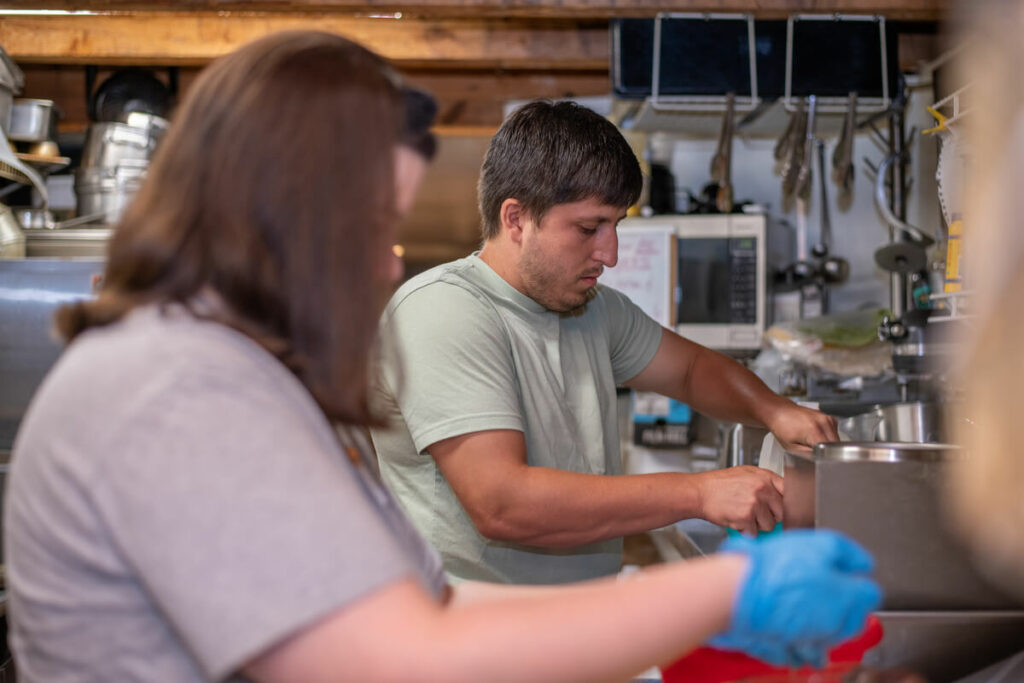 With a failing liver and a blood disorder that causes blood clots, on top of his limited mobility, very little about Krieg's life would remain the same. Krieg was told by doctors that he couldn't farm anymore, much less ride horses.
"I couldn't walk, nonetheless take care of animals," he said. "I stopped everything I was doing to go through rehab and all that … I had to give up basically everything."
Being a part of the walking horse community, Krieg had been very involved in the Celebration – the breed's largest show in the world, held annually in Shelbyville. He sold barbecue sauce and spice mixes at the event, in years past.
See Krieg's great-grandmother had not only instilled in him a deep appreciation for agriculture, she had also taught him to cook and more importantly, bake. She was 97 when she passed away in 2018, but her wisdom is still guiding him today.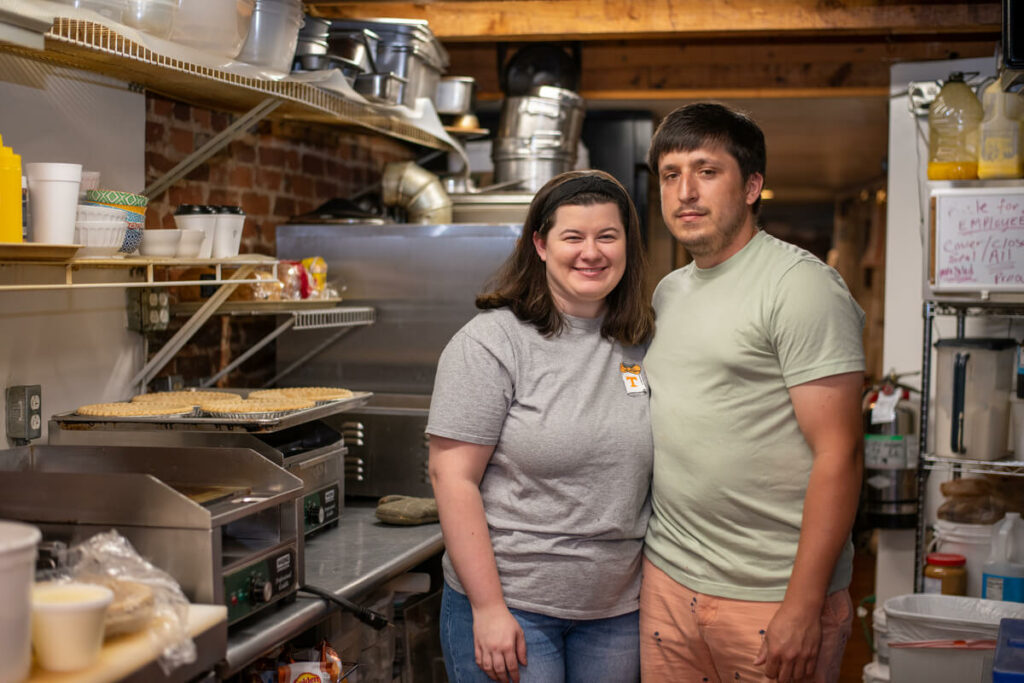 "She taught me how to bake and also how to wrestle cattle. She was the one who taught me all of these recipes and how to do things," he said. "But I didn't realize, at the time, I'd have to use them. Now I'm using the things she taught me."
After hanging out at the local coffee shop, Coffee Break, almost daily, he began baking pies, cakes, and pastries for them in 2021. Then he began baking pies for Pope's Cafe.
"I wouldn't say that I'm good at it, but everybody likes what they've eaten," he said.
During his recovery, being away from the farm and the walking horses was hard for him – he doesn't like to be "idle," he said. In the spring of 2022, he and his girlfriend decided to open Celebration Sweets, a custom bakery.
"I knew that I could do it, and I just wanted to give it a try," he said. "It's something that we're able to do together."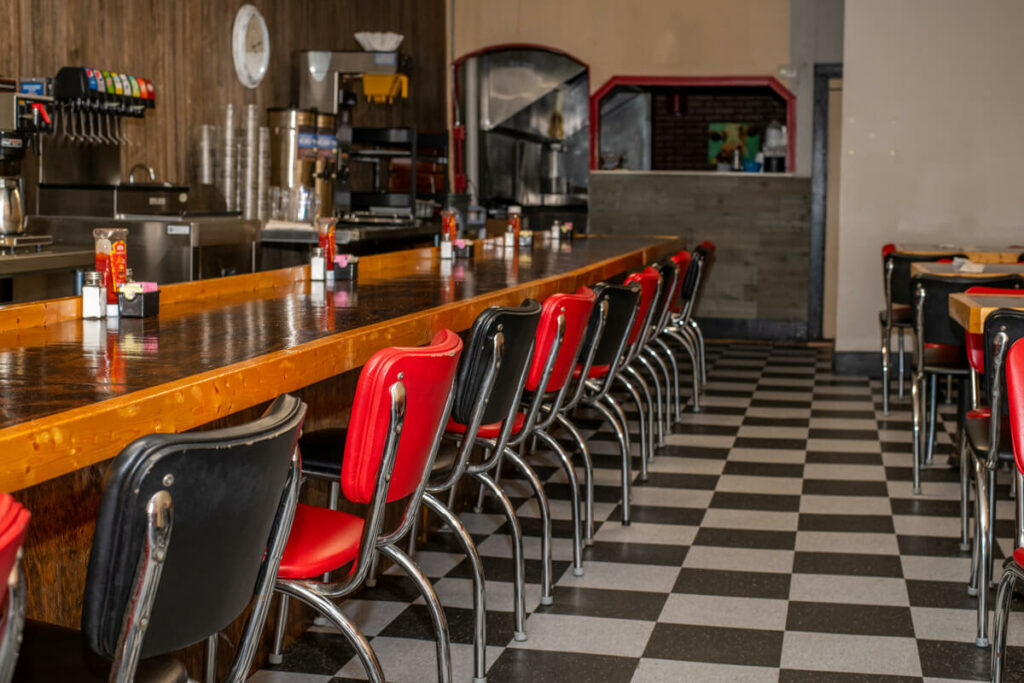 His girlfriend, Lexi, wanted to go to culinary school, so it made perfect sense for her to help out. And Krieg had a plethora of recipes and baking knowledge from his family. They both work full-time, so Krieg just takes custom orders as they come in from customers over social media or members of the community.
"It all kind of fell into place since everything has gone on," he said. "Since I had my strokes and heart attacks, and I was having to be more dependent than independent, I started working on my patience. When this all came about, having the patience for trial and error and to try new recipes, helped with the business." His most popular desserts are coconut cake, carrot cake, chocolate meringue pie, and chess pie. But as for custom orders, nothing's off limits.
"Why not try anything? I'll do anything and everything and in-between," Krieg said.
Over the summer, he got an order for a Queen Elizabeth cake.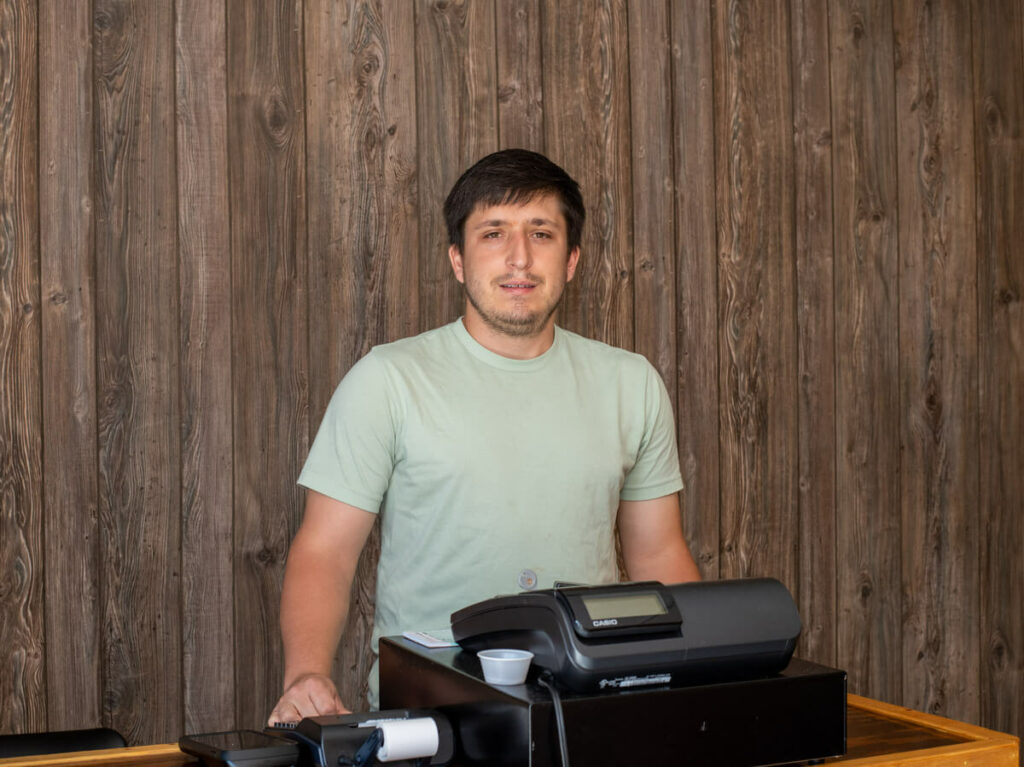 "I was scared to death, but I didn't turn it down," he said. "And it actually turned out pretty good."
Eventually, he said he'd like to hire help so that Celebration Sweets can grow. But currently he's working full-time on a local farm, as he's able to work with cattle carefully and likes to stay busy doing what he can with livestock. Still, Krieg isn't riding.
"I theoretically can, but with the blood thinners and everything I'm on, it's not safe to," he said. "God gave me common sense and expects me to use it. So I'm trying to use some common sense."
For now, he's spending his newfound free time in the kitchen making chess pie (his favorite). It's from his grandmother's recipe, and according to Krieg, "it's kind of secret, but it's the bomb." GN