WATCHING YOUR baby grow, develop, and toddle is something you never forget. You soak in as much as time allows, even though it is a naturally stressful time. Milestones come and go, and growth progresses as expected — until it doesn't. It was reasonable to expect he would be a late talker, or she might be a late walker, but other things seem different. A routine checkup hints that further evaluations might be needed if things don't change soon. Finally, that evaluation confirms what you suspected; your child has autism spectrum disorder (ASD).
The beauty of life with an ASD child might be harder to see from the outside, but it exists. Just ask Kolby McGee.
"It was tough at first because I personally did not have a great understanding of autism and what it was and what it meant. So, of course, I had a lot of worries like any parent would. Would she be able to function on her own as an adult, and what would it mean for her future? And those are a lot of the same worries I have today. But the more I learned about it, the more I saw it as a positive thing. And I know it's not like that for everyone. In my experience, having a child with autism has been wonderful, but it is not without its challenges. She is the most unique person I've ever met; she's so sweet. She's nonverbal, so we have almost no established form of communication besides just her facial expressions. But there's some unspoken thing between us, and it's one of the most amazing things I've ever experienced in my life," McGee said of her daughter, who's 3 1/2.
McGee's family and her daughter's father, Zack Raulerson, are incredibly supportive, but she quickly realized that not all parents of an ASD child are as blessed.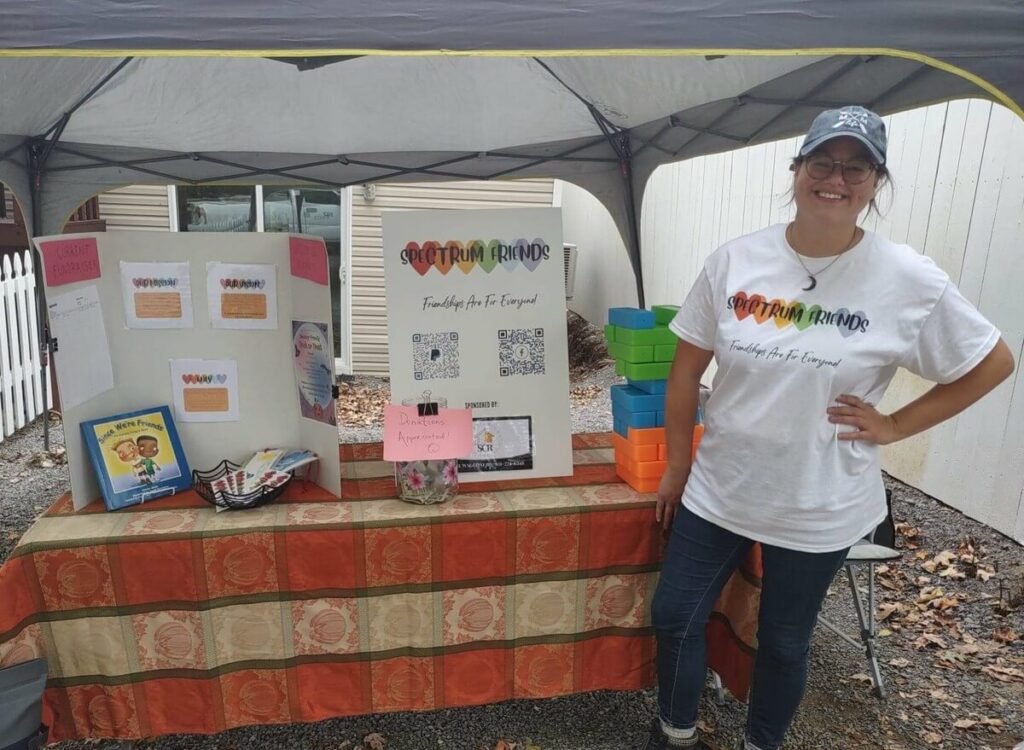 She said, "Because my family has been so supportive and willing to learn, meeting other moms and people struggling with their children's diagnosis and lacking support, especially from their families, was very tough for me to hear."
McGee's heart went out to those without support. She created a Facebook group for autistic adults and parents of children on the spectrum. In 2022, McGee wanted to create a special project for April, autism awareness month.
"On a whim, I had an idea to do a book drive for the county, where we would donate an autism-focused children's book to all the elementary classrooms in Bedford County. And I hosted that, and it was extremely successful. We met our goal, which was about 200 books in five days," McGee said.
The lack of understanding surrounding autism continues to cloud people's perceptions and reactions to those on the spectrum. With a desire to develop ways to bridge the gap, McGee was inspired to create a nonprofit organization that brings the two together — Spectrum Friends.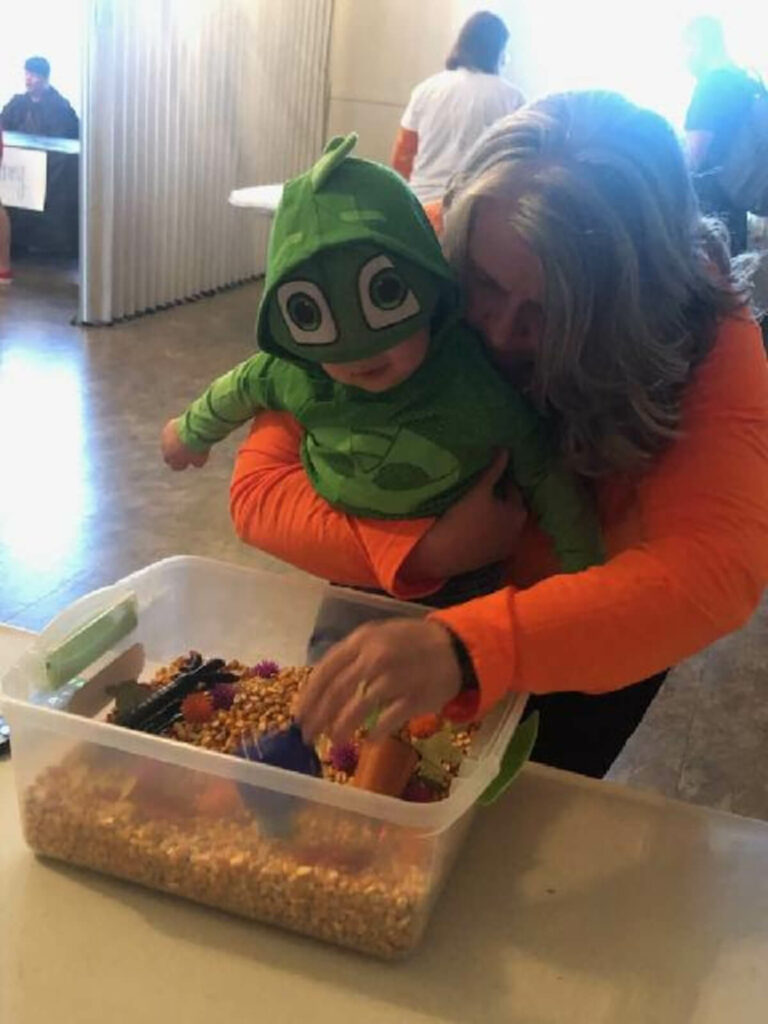 "Coming off of that [book drive success] and seeing how the community came together and supported it, I wanted to expand the idea into educating communities about autism and focusing on how to make those children and adults feel included. I think the first step is education because there's a lack of education, awareness, and acceptance in this community. My initial goal was to be able to do the book drive in other counties in Tennessee and expand it to middle schools and high schools. I also hope to provide training to teachers and other public servants like police officers on how to de-escalate situations, training on sensory issues, and how someone with a sensory issue may need to feel included in a certain situation," she said.
Bringing everyone together for special events designed to meet the needs of those on the spectrum and creating environments where true friendships can build is high on the organization's list. Their first event during Halloween was successful and moving for McGee.
"I was very overwhelmed with emotion the whole time. We were a little worried that it would become a free-for-all with too many people and be too overwhelming. We had to require registration, but seeing how many kids came through that may not have been able to do that in other situations is what this is all about — just seeing the joy on the kids' faces. We had a very nice station set up, with coloring in one and sensory activity bins in another. We had volunteers from Webb School come in and set up a little lasso game and a fishing game. Then, we ended it with a little trick-or-treating. It was perfect and went way better than I expected."
The success of the event and the natural improvement that education brings offer hope for better life experiences for neuro-divergent individuals and their families. The Spectrum Friends website states, "Our vision is a world where no autistic person has to feel like they don't belong but in instead are embraced for their differences. A world where 'friendships are for everyone.'"
McGee and her board, Vice President Lynna Miller and Secretary Katie Whisenant, are committed to providing resources to Tennessee communities to promote the inclusion of autistic individuals.
"Our hope is that people will just be a friend to each other and, as an adult, be open-minded and willing to learn. Take every opportunity to educate your children about diversity, disabilities, and autism. Also, teach your children to advocate for their peers and stand up to bullies." GN