IN THE '50s, Gene Williams and his parents watched helplessly as flood waters rose in and around their Shelbyville Big Springs home. Williams remembers clearly the relief and feelings of hope that arrived with the National Guardsmen who took them to safety with each flood.
"That always stuck in my mind. They came to help us, and I wanted to help, too. Seeing the personal experience of the tragedy stayed with me," Williams said.
It was a desire that never left him.
His mother, Catherine, was a living picture of dedication and sacrifice. Although she only lived until Williams was 17, she instilled in him a strong work ethic and a heart for others. She taught him to put the needs of others before his and to believe he could accomplish more than he could imagine, reaching far beyond the stars.
His mother would be so proud to know that many recognize Williams as the face of hope and help today. As a volunteer with the Red Cross for nearly 20 years, Williams drops everything and responds when disaster strikes. There are no holidays, weekends, or days off. Tornadoes, house fires, flooding, and other devastating losses strike without warning, and the impact of such tragedies is breathtaking. Knowing where to start is beyond overwhelming. Hope begins when Williams and volunteers like him show up, so recovery can begin.
He said, "Through the years, I've run into many people that I remember. They say, 'You came and helped me through my tragedy.' It may have been 10 years ago, but they're still thankful and grateful."
Williams always felt he needed to help others, but when Hurricane Katrina hit, he felt it stronger than ever. He knew God was pushing him and telling him he couldn't stay here without action. He had to go to New Orleans and help those affected by the massive hurricane.
Williams said, "So [when Katrina hit], I just showed up at the Red Cross shelter and told them I wanted to help. That was it. I began training and worked my way to where I am today."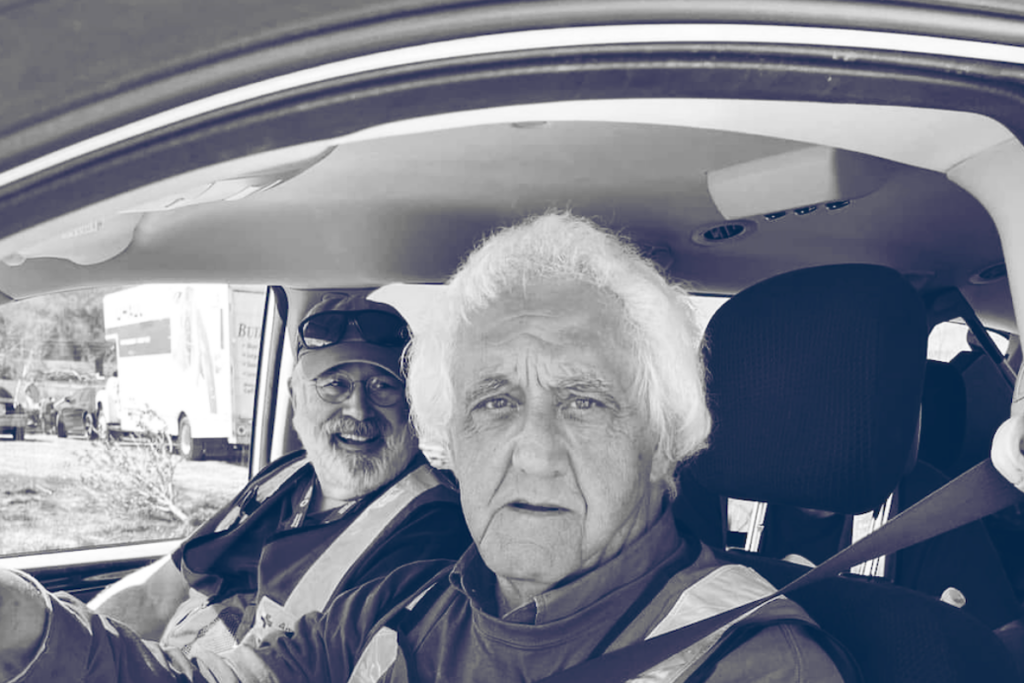 Today, Williams is a volunteer responding to eight Tennessee counties out of his chapter at the drop of a hat. He works part time at the Winners Circle in Shelbyville and appreciates the flexibility the owners still extend him, allowing him to go whenever he's called.
Williams said many people associate the Red Cross with blood donations, but, he said, it's about so much more. It's even about more than offering financial aid and a helping hand in a time of great loss. It's giving hope and direction in a time of shock.
"We need more volunteers. I wish people could realize and understand it's about serving others. Give of yourself, volunteer, and don't look for rewards. I feel called to serve more than any other work I do. To serve voluntarily, you have to put yourself aside and just do it," he said.
Another tie to his service life is the sense of community engrained in him from his early childhood when he lived in the Shelbyville Mills community. His father, Robert, moved to Shelbyville with his brother and sister to work in the mill during its early days. A self-sufficient community grew around the mill, and families worked, worshiped, studied, and played together. This love of caring for and serving others in the community fosters Williams's volunteer projects in the Shelbyville community today.
He's the museum curator at the Fly Arts Center, delivers meals-on-wheels, is a Bedford County Historial Society board member, and organizes the Field of Heroes Memorial Day program at Willow Mount Cemetery. He is the 2010 Shelbyville-Bedford County Chamber of Commerce Deery Eakin Volunteer of the Year. He received the 2013 Governor's 3-Star Award and the President's Volunteer Service Award by AmeriCorps in recognition of his commitment to strengthening our nation and communities through volunteer service.
He is ready to help at a moment's notice, but the depth of the devastation he sometimes sees is challenging to carry. Thankfully, he has help that enables him to be a helper to others.
Williams said, "God just lifts me up. He takes me by the hand and lifts me up — like when we went to Readyville after the tornado. People there lost everything. You walk up to these people, and it's pretty hard to handle, but God gives me the strength and words to encourage them and help brighten their day. God gives me strength, and Snoopy encourages me to do more than I'm humanly capable of doing. God has blessed me over the years."
Serving God and serving others, Williams just wants to help and fulfill God's mission and plans for his life to serve humanity. For so many, he is the face of hope. GN