FAITH AND art have filled Marie Lane Madeiros' heart for as long as she can remember, inseparable like muscle and marrow. Not one season of her life is without them.
Her earliest art memories trace back to the Pisgah one-room schoolhouse. Mrs. Annie Cook recognized that Madeiros drew with the proper perspective, something intuitive and not taught. Her art was hung on the board wherever she attended school, and she was encouraged early by the positive response to her work. Her teachers affirmed her talent as an artist and set her on the path of a lifetime.
At the same time, Madeiros and her family, the Yoes, regularly attended Mt. Lebanon United Methodist Church. "I started going there when the church was nothing but a shell with a heater in the middle of the floor that we had to put wood in to keep us warm. But there wouldn't be a half dozen people to keep warm," she laughed. She still attends there today.
It was there, where her faith grew. It's a faith that has undergirded her walk through darker seasons in her life. Her art journeyed with her as well, taking on various forms as the years progressed.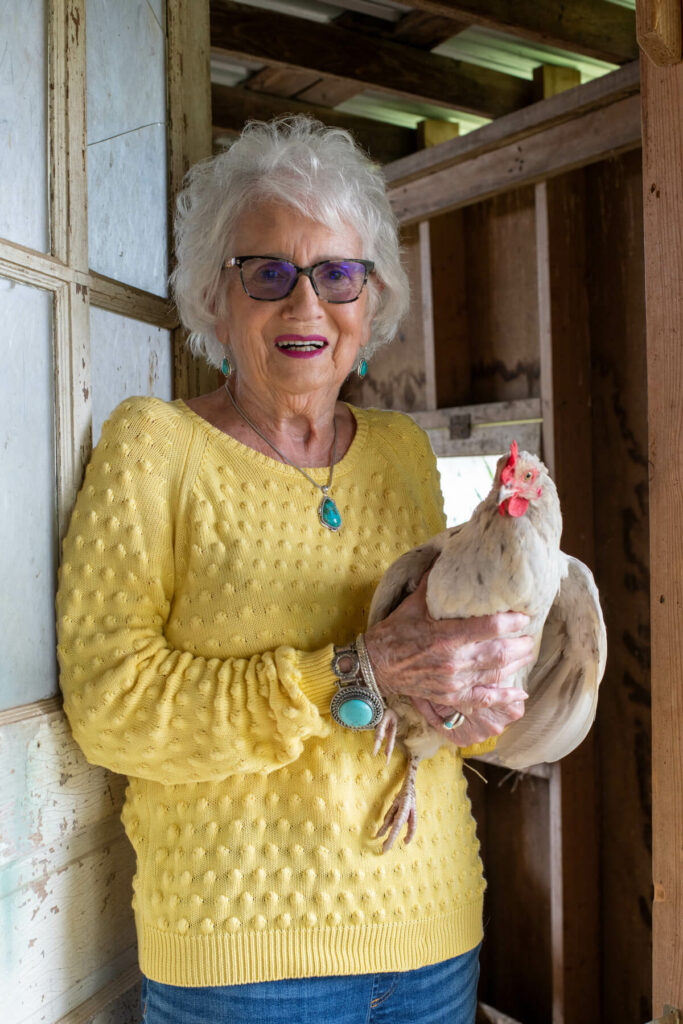 With her husband, Omar Lane, Madeiros has four daughters: Dianna, Betty, Angel, and Carol. She used her creativity to assist them with their school projects as they grew up. The paper mache llama that she made with her daughter, Betty; and daughter Carol's paper mache cat are still in her shop today, very much at home among vintage treasures and folk art that Madeiros created over the years.
She explains folk art, "Folk art is something from the heart. It's not something you were taught, just something you were born with. I paint things like I see and feel them. I don't think I'm more creative than others; I've just done what God led me to do."
In the late '70s, Madeiros discovered a lump in her breast. Although initially not taken seriously by her doctor, a subsequent appointment confirmed what she strongly suspected – cancer. Like everyone, her first responses had all the dips and turns of a theme park roller coaster but none of the thrills. The doctor gave options: do nothing and live a year or have a mastectomy and move on.
She remembers the trip home from the doctor's office on a gray, dreary day. "My husband was driving, and I was crying. As I looked across the field, everything changed and got as green and beautiful, as if to say, 'It's all okay, no matter what.' Well I came home, picked up the biggest stick I could find and went back to this old junk car we had, and I beat that car. I beat out the anger or self-pity or whatever I was feeling. And then I went back inside and knew what I had to do. And I did it. And I was okay."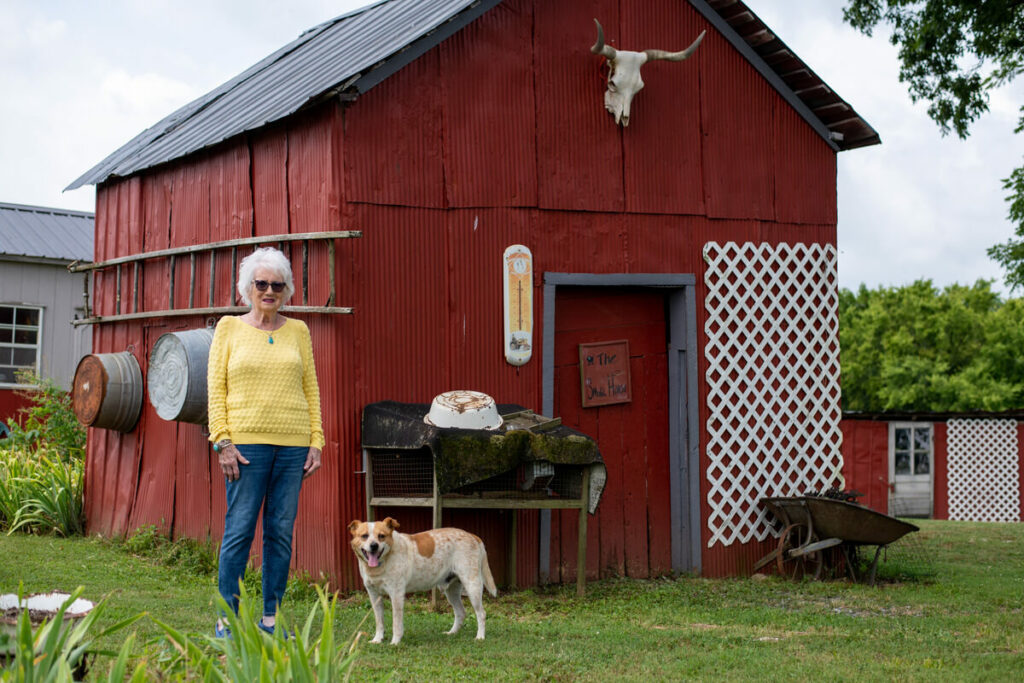 One of five children born to John Allison Yoes and Clara Yoes, her mother's passing grieved Madeiros deeply. She said, "One day I'm sitting down in my shop, and I said, 'Lord, help me. What should I do? I am so in mourning over my losses.' And He said, 'Write something.' And I said, 'I don't write.' He said, 'Write it like you would write it.'" So I wrote and illustrated seven children's books: "Ms. Henny and Mr. Squirrel," "An Egg for Red," "The Little Christmas Bird," "Old Farmer Man," "Angel Girl," "Bitsy," and "Memories of Mt. Lebanon United Methodist Church."
"They're all true stories. They're about the things I've witnessed here on the farm. I painted them in the way I saw them happen. I can see and feel silly things. I have a childlike way about my art," she said.
Madeiros' husband, Omar, passed away in 2013, and her daughter, Betty, passed away only two years later. Again, art became her therapy. This time, though not intentionally, it was through nature photography that she shares on Facebook.
Her second nature is nature itself. Surrounded by God's creation at her hiltop home in rural Bedford County, Madeiros is never without inspiration for her photos.
"I love the animals, and I love the flowers. I love the things I see outside, and I praise God for them every day because they're here for me to praise Him. I've lived on this hill for 61 years."
The animals understand her. "I can talk to animals, and they get calm." "Bitsy" is about a baby deer found by her son-in-law as he was cutting hay one year. She said, "I took it in, and I felt my dogs knew it was wild, and they just went wild. I talked to them and told them, 'This is our baby, and we have to take care of it. And you don't bite.' They helped me raise that deer by licking it and grooming it, and it lived with them and slept with them until it got bigger and a buck came and took her away."
In 2017, Marie married William Madeiros, a native of Bermuda. On their honeymoon to Bermuda, she saw the beauty in God's creation; she sees it everywhere she goes.
A recent battle with lymphoma has not dampened her faith or her thankfulness for the gifts around her. In addition to her daughters, Marie has seven grandchildren, 14 great-grandchildren, and one greatgreat- grandchild. Chickens, roosters, donkeys, horses, goats, dogs, and a cat are family too. The menagerie talks to her, and she talks to them. But anchoring it all is her faith.
"That's how I got through it all… my faith. I knew that God was with me, no matter what. He said, 'Call my name, and I'm already there. And when you have anything you're concerned about, call my name. I'll be right there next to you.' And I feel like I've called His name many times whenever I was sad and down. And I felt like He came; He was there already. But I felt like He was holding my hand." GN