IF YOU ask a parent how important their child's academic, physical, mental, and emotional development is, they would probably reply, "extremely important." You would then direct them to a program like 4-H.
The main priority of 4-H is to provide youth with the opportunity to develop strong social, emotional, cognitive, and behavioral skills that will catapult them into prosperous adulthood. Since its inception in 1902, 4-H has become the largest youth organization in Tennessee and one of the state's greatest assets.
4-H is delivered by Cooperative Extension — a community of more than 100 public universities across the nation providing experiences where young people learn by experience. 4-H has welcomed youth of diverse beliefs and backgrounds for more than 100 years. Nearly 6 million teens annually engage in critical societal issues like community health inequities, participating in civil discourse and advocating for equity and inclusion through clubs, camps, project groups, judging teams, and livestock shows.
The 4-H Thriving Model has a proven track record of success. It shows how its developmental context directly correlates to the youth's ability to thrive, thus creating measurable positive developmental and long-term outcomes. The model teaches personal responsibility, connection with others, social competence, and an optimistic academic attitude and instills a growth mindset.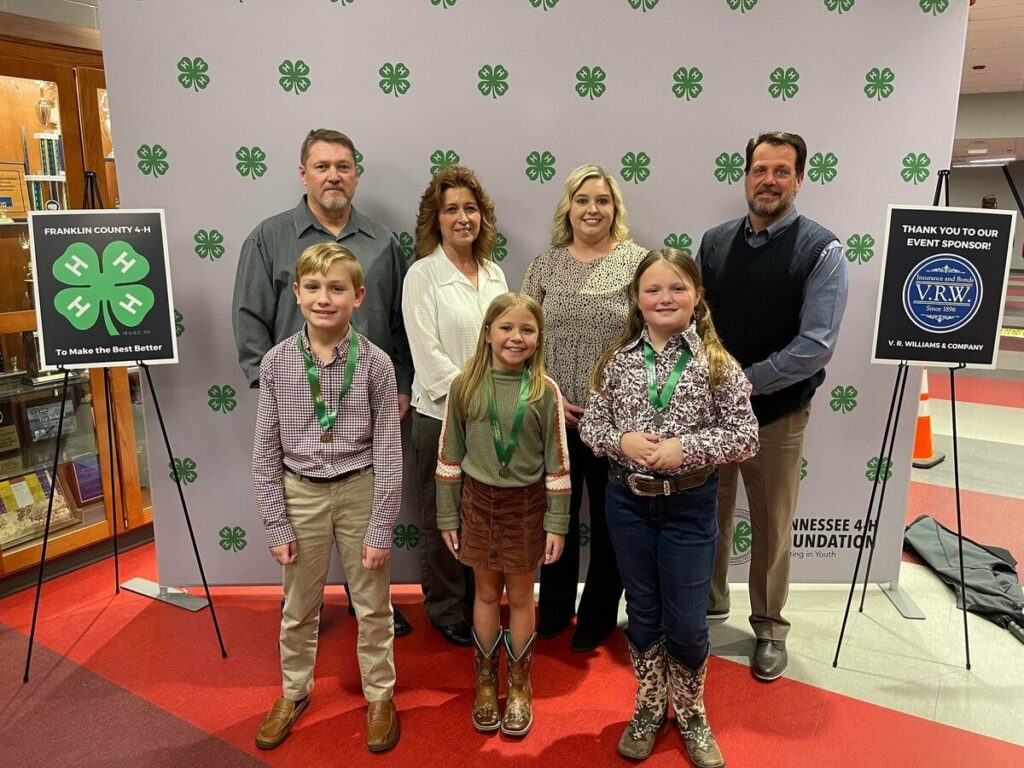 Not only does 4-H create strong youth development, but it also provides a nourishing developmental context where youth have a sense of belonging and can continue to grow and mature confidently. Youth who participate in 4-H programs that cater to their social-emotional skills achieve higher youth development outcomes, including academic motivation, social competence, high personal standards, and contribution to their community through leadership and civic engagement.
These youth achieve positive developmental outcomes and are more likely to achieve long-term results through vocational or academic success, civic engagement, employability, economic stability, happiness, and well-being.
4-H Extension Agent Hunter Isbell said, "In 4-H, we really believe in empowering young people and supporting the youth voice." Isbell said every child should be prepared to improve the world around them.
The organization meets with 3,100 youth monthly all eleven schools in the county. They also have a home-school club for youth who are not a part of the public school system and Winchester Christian Academy, a private school in the county.
Isbell said, "Talent is everywhere; opportunity is not."
Providing youth developmental opportunities is essential to the organization's staff, who ensure all youth have equal and equitable access to opportunity.
All youth in Franklin County, grades 4-12, can participate in the 4-H program.
During their 4-H clubs, project groups, or judging teams, students learn various concepts, such as parliamentary procedures from being class officers, communication skills from public speaking contests, business entrepreneurship from creating promotional advertising posters, and responsibility from exhibiting livestock.
The program offers more than 29 different projects from which students can choose. Many projects include sewing, STEM activities, agriculture, and performing arts. These projects allow students to find their spark, explore their interests, and develop their skills. 4-H extension agents visit schools from October to March, engaging students in hands-on inferential learning activities.
The 4-H program also engages students in public speaking activities, giving them the confidence to flourish in whatever career path they choose. Through public speaking, the youth learn how to express themselves in various ways while strengthening their communication skills.
"Being able to meet nervous fourth graders who are energetic but unsure of what the future holds and, over the years, invest in them, equip them with the skills necessary, and watch them transition into middle and high school and adulthood is extremely rewarding."
Isbell said the ultimate goal is to complement the work done by teachers, ensuring the students are prepared to be future leaders, whether they pursue the workforce directly or an intermediate four-year university.
Isbell said, "Much like school teachers, my role as the 4-H agent has the potential to make a difference in the lives of all of our county's young people. I have the unique ability to inspire and develop the leaders of tomorrow, today."
Through the 4-H program, kids can learn confidence, responsibility, independence, and compassion. 4-H provides students with unique experiences and opportunities to grow and lead. "Our utmost importance is prioritizing 4-H members and helping them reach their full potential by equipping youth with the tools, experiences, and opportunities to become meaningful contributors to society while positively impacting Franklin County." GN