Sometimes you have to get away. All you can think about is the gentle rocking of your favorite horse as he carries you over fallen logs through rippling creeks. You can see the hills and hollows welcoming you as your horse rounds the slight bend. The birds sing and dart, and the wildlife scurries off the path as you amble along.
Or maybe the week's aggravations have pushed you so hard that you'd welcome the roar of your Razor. Its seat vibrates and is better than a Swedish massage, for what ails you. You're in your happy place, the driver's seat.
You can choose either experience at Circle E Guest Ranch on Highway 16 South in Belvidere. And you don't have to worry that one might interfere with the other. The highway neatly divides the ranch property – off-highway vehicles (OHVs) on one side and horseback riding on the other. The best of both worlds awaits you.
Whether for the day or for a week, everything you need for your stay is there. There are 10 cabins, or you can camp at one of their 250 campsites. The campsites have water and electricity, and some have sewer available. Stable your horse in one of their 370 stalls.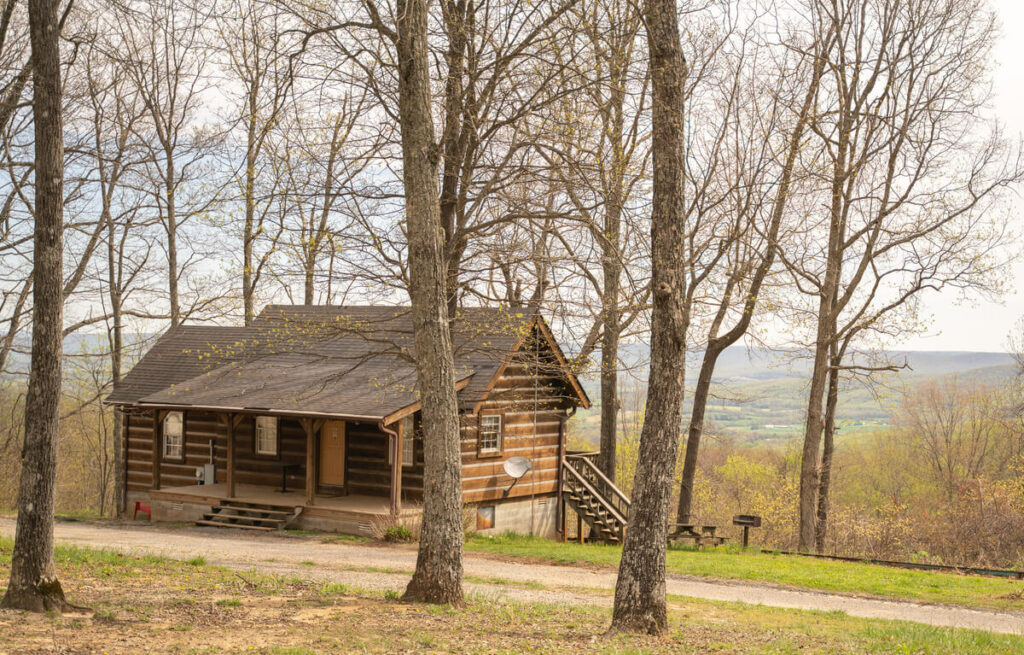 She'll be as cozy in the stall's shavings as you will be, sleeping in your cabarn (a cabin in the barn).
To say nature is the star of the show at the ranch, is an understatement.
Explore 120 miles of marked and mapped trails, tucked away in the Cumberland Mountains, at the edge of 100,000 acres. Follow the trails to views and vistas to renew your spirit and energize your mind and body. Feel the mist from the waterfalls and splash in the creeks. Come in all four seasons to fill your phone's photo albums with images that will sustain you when you return to reality.
Ray Evans, the owner of Circle E, was inspired to build the ranch after a Friday through Sunday trail ride with his friends – so inspired that he began work on it the following Monday! It was a labor of love for a man who has spent his life in the woods. Evans worked his whole life as a logger and ran a sawmill, working alongside his father. Logs cut and sawn by Evans, built the barns and cabins on the ranch. You might say the place is his pride and joy.
On the ranch's website, Evans said, "It makes me proud to know that I have built a place that folks come to from all over the United States and Canada. It just makes me feel good."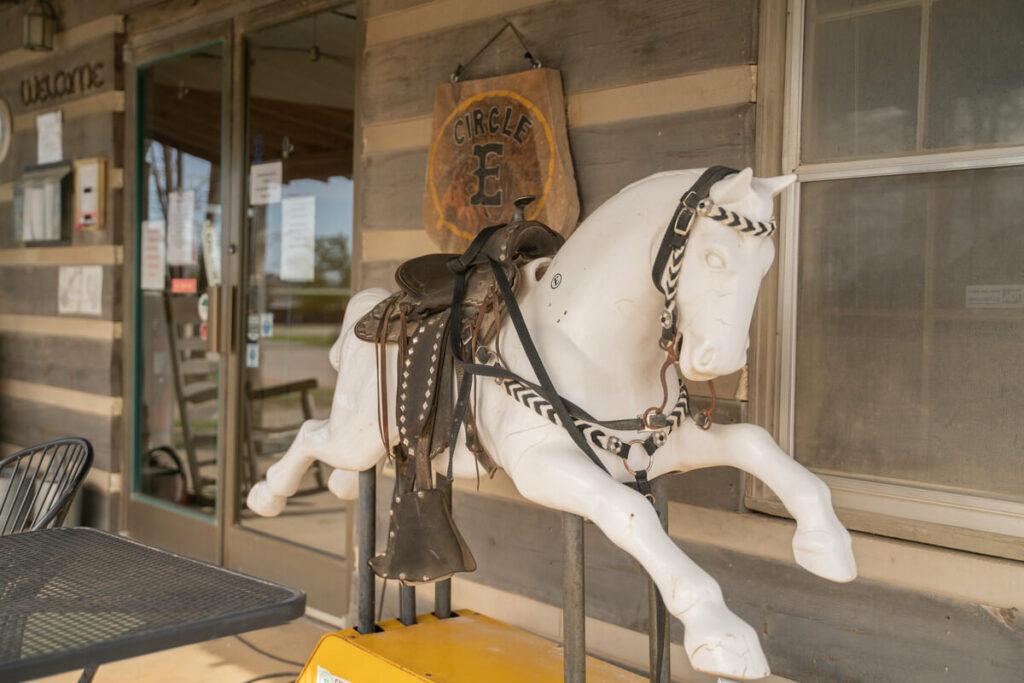 From guided horseback, OHV and Jeep rides, to guided hunts and events, attention to detail is everywhere you look. It's not a one-man job.
"I've surrounded myself with the best folks that could be had. They're second to none," said Evans. During events, the restaurant is open with buffet meals and concessions. Circle E welcomes the public to eat, even if you're not riding their trails or stay- ing there. After a long, fun day of riding, let their restaurant do the cooking for you. Local bands are often scheduled and will end your day on a high note.
Check your calendar and reg- ister for upcoming events, and there are lots to choose from.
For the equestrian, there are organized rides with trail boss- es, fast rides, slow rides, gaited rides, quarter horse rides, and more. The ranch's equestrian events page on the website is al- ready filling up with something for everyone.
Ready to hit the trail in your OHV? They've got you covered! Check the website for upcoming events and opportunities to sling some mud and raise money for a good cause or just because.
If you prefer a Jeep over an OHV or horse, you're in luck! Hit the trails in your Jeep. Test your abilities on the blindfolded obstacle course. Confident that your Jeep's rigged out? The Ramp Travel Index ramp will let you know how flexible you really are.
The home page of the ranch's website has captured the essence of the property and the experiences to be had there. If you've not been yet, go soon to Circle E Guest Ranch where you will find yourself, again and again. -GN