Daughters, nieces, and granddaughters enjoy an evening with their favorite men in their life for the annual Father-Daughter Dance. Hosted by the United Way of Franklin County, the event will take place on March 25 at the Monterey Station in Cowan. This is the 10th year for the dance that benefits 24 partner agencies of the organization.
The evening will include dinner, dancing, a photo booth, a professional photo, and a gift and flower for the girls who attend.
According to Jeannie Amacher, the United Way of Franklin County executive director, the evening is special for those who attend.
"When the girls come in with their dads, uncles, or grandfathers, they receive a flower and a small gift," she explained. "It is the sweetest thing to see their faces light up, especially when they receive the flower. They receive a lot of things, such as trinkets and gifts for birthdays or holidays, but how many times do they get a flower? You can tell they are just in awe of being there with their daddy and coming to the dance, along with the excitement of everything that's going to happen."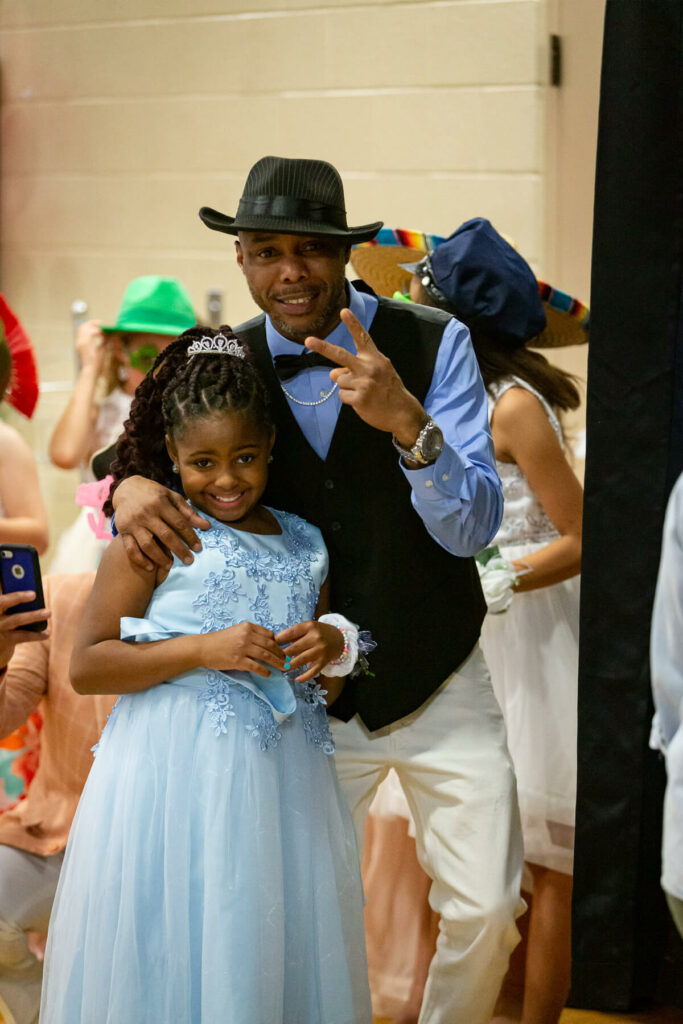 Amacher explained that the event was created as a way to raise money for partner agencies while also providing an event for the community.
"One of our board members had heard about a Father- Daughter Dance in another county and brought the idea to us," she said. "We felt it was a wonderful idea and beneficial for the lives of young girls to help strengthen the bond between fathers and daughters. We felt it was a great opportunity to help our agencies and bring something good to the community."
Now a decade into hosting the dance, Amacher said that the members of the organization have enjoyed seeing the event grow each year.
"We started in San Miguel's (Coffee House) banquet room in 2013, and our goal was to sell 250 tickets," she explained. "We quickly realized the space was too small. We moved to the Cumberland Presbyterian Church and went up to 300 tickets and then 350 tickets. This year will be our first year at Monterey Station. We will have 400 tickets available. Typically, we sell out every year."
Tickets for this year's event will go on sale February 1 at Citizens Community Bank in Franklin County. Amacher said she is thankful for an event that helps continue the mission of United Way.
"United Way believes in building a stronger community," she said. "This includes promoting good, healthy family relationships. Daughters are precious gifts and grow up quickly, so it is important to nurture and influence them as long as they are in our nests. The Father-Daughter Dance is a wonderful way to strengthen the father-daughter bond by spending quality time together enjoying a fairytale evening." GN