SENIOR YEAR for a high school student can be lots of things. It's a time of wrapping up your secondary education, spending as much time as possible with your friends before graduation, and making big plans for what happens next in your life.
For Franklin County High School (FCHS) senior Kara McDaniel, her senior year was all about keeping it fun and not putting too much pressure on herself.
This task hasn't necessarily been an easy one for McDaniel. Along with her academic responsibilities, she participated in three sports that included track, cross country, and soccer.
However, having such a busy schedule paid off for McDaniel as during her senior year she made not one, but three state appearances for each sport she participated in.
McDaniel was a member of the high schools' track team, cross country team, and girl's soccer team. All of which attended state competition for their respective sports in the 2021-2022 season.
"It's definitely been exciting," said McDaniel. "With our soccer team, we weren't even expected to go to state when I first started. My freshman year, we were last in our district. And for cross country, my junior year I had shin splints. I didn't know if I would make it back for my senior year. And for track, I expected to make it but our 4X8 team wasn't even competitive last year. And we had the same four girls. It just goes to show how much we grew and improved since last year."
McDaniel said she doesn't feel like she did anything different for her senior year as far as training; however, she did feel as though her attitude had changed for the better.
"I feel like I've always had a "go get'em" attitude, but last year (2021) and in years past, my mind set wasn't as positive as it was this year. My coach had even said to me that he had never seen me so motivated and ready to go," she said.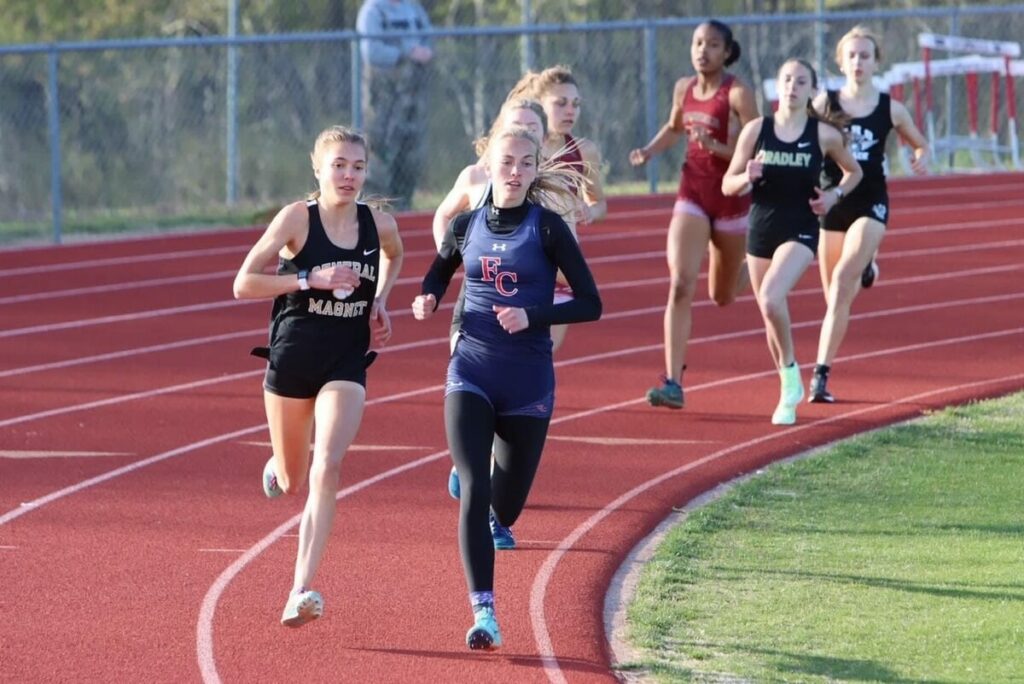 Through a hectic senior year, McDaniel said she kept it all in tow and just worked on each game or event as it came. She said she's left her high school athletic career with lessons that will last her a lifetime.
"I've felt what it feels like to be last. But my [track] coach, [ Jason Woodall] was very motivational and told me that losing is ok and that you have to lose to win. And that is something that also happens in life," she said.
FCHS athletic director, Kelly Kennedy, said that she and the school are proud of McDaniel's dedication on and off the field and know that she will continue to be successful in whatever she takes on.
"Kara is an awesome kid on and off the competition field," said Kennedy. "She works hard in every area of her life and is beloved by the students and staff at Franklin County High School. Kara exemplifies the meaning of class, dedication, and kindness. While we will miss her next year, we know she is going to accomplish great things at the next level and we couldn't be more proud of her!"
McDaniel is set to attend Milligan University in East Tennessee where she plans to major in student ministry. She will also be participating in track and cross country.
When asked what advice she gives to incoming seniors, she said to keep it fun.
"Don't let the pressure get to you," McDaniel said. "I made my senior year fun. I didn't let the pressure of being a senior and all of the sports I was involved in, get to me. I made it fun." GN