CELEBRATING THE community and all things art was the Artisan Depot. The Depot held a month-long series of workshops to bring out the creativity in everyone from the novice to the master.
The series is in recognition of Tennessee Craft Week and is held each year during the first week of October, celebrating the vital role of craft in the state with events featuring traditional to contemporary craft art and craft making in all regions of the Volunteer State.
According to Nancy Wallace, art instructor and member of the Franklin County Arts Guild, the series was the Depot's participation with Tennessee Crafts for Tennessee Craft Week. It was also a chance for the Depot to welcome back workshops after a long absence due to Covid. Due to the pandemic, workshops were put on hold, according to Wallace.
"We have been open most of the time, but workshops weren't happening. It's good to have people back in here creating," she said.
The sights and sounds of paper being cut, leather being sewn, and just the general conversations that took place while people were putting their masterpieces together were welcomed by Wallace.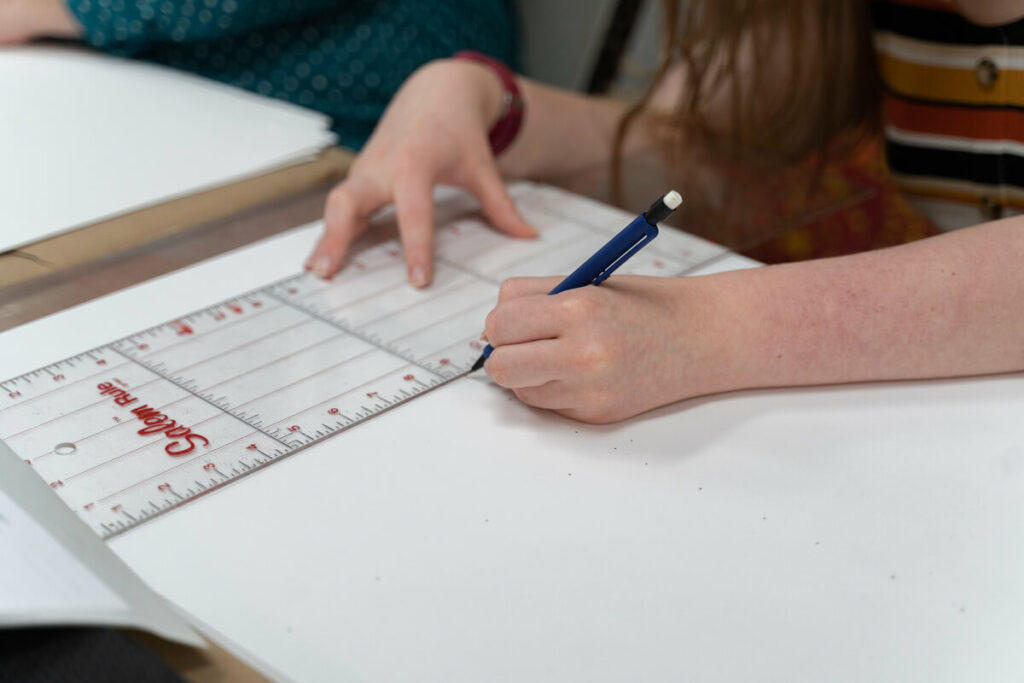 The following classes were offered with the intent of students learning a new skill or gaining inspiration for a new project.
In the "Back to Nature" class, instructor Marion C. Ridel helped participants produce a Christmas tree design using natural and recycled materials.
The following week, instructor and long-time nature journalist, Margie Gallagher, assisted participants in creating a nature journal that also served as an art book for all their outdoor journeys.
While getting into the holiday spirit, participants learned the intricate art of stained glass as Denise Brislin helped them construct Christmas sun catchers. The professional stained glass artist shared with them the basic steps in applying copper foil and flux and finishing with lead solder. Brislin also showed participants how to clean and enhance each piece.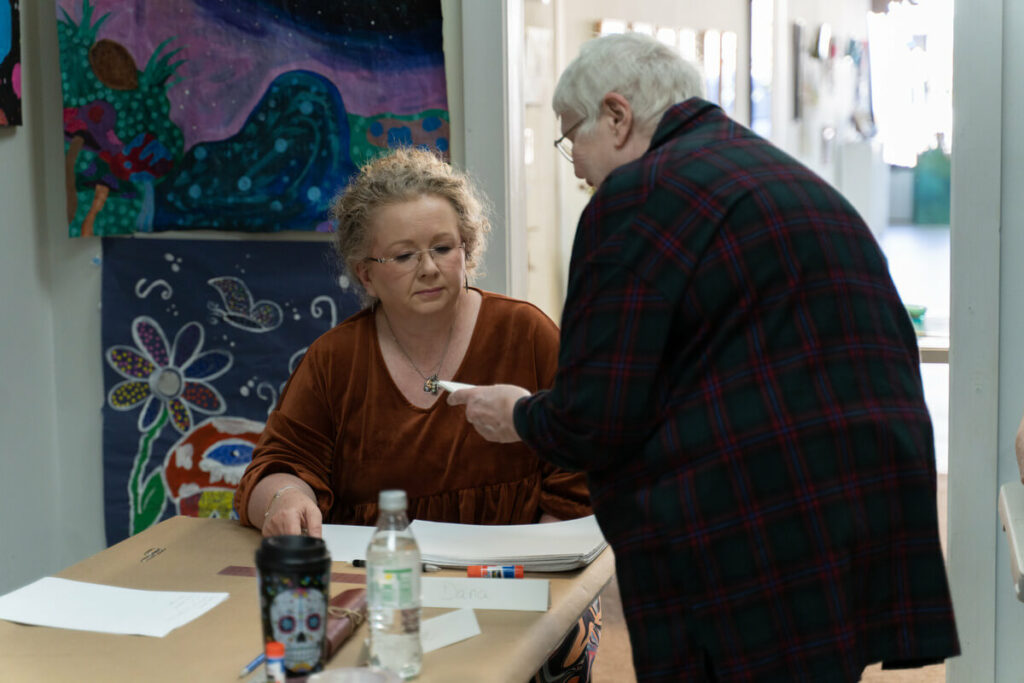 Long-time book-binding extraordinaire Nancy Wallace then shared the historic art of leather binding with students. Participants of the class learned how to cut, fold, and bind a leather-bound journal.
Through their pouring class, experienced acrylic artists Denise Miller and Stacey Irons Jernigan shared their love for all things acrylic, where participants learned about different color selections and paint-mixing techniques.
And to round up the month of classes, the Depot invited the whole family to learn how to create a seasonal-themed, waxresist painting. Artisan Depot and Arts guild member Tanya Ingvoldstad Otero instructed the class and then shared how they could recreate the project at home.
The Depot celebrates art year-round by offering classes to the community. All class fees and registration are due before taking the class.